If you're searching for business funding for your business and have exhausted all of the tried-and-true options, don't stop searching yet. There are plenty of alternative funding options available. However, it's a tough decision to make to determine which alternative funding solution to apply for to get the quick business funding you need.
Why Select An Alternative Funding Option?
Here are four reasons businesses select alternative funding for their business funding needs:
You already attempted and were denied a traditional bank loan, investment, or line(s) of credit.
Your business credit score is less than desirable, which happens a lot after all businesses have been through in the last 18 months.
You need to obtain quick business funding with cash in hand within days.
You live life on the cutting-edge and know the rewards might be worth the risk.
Pros and Cons of Alternative Funding For Your Business Funding Needs
Crowdfunding
If you have an extensive personal network of loyal fans and followers, crowdfunding could be an option. But, again, it's a human-to-human exchange.
Pros
They do not expect to get a share of ownership in your business like a traditional investor would be apt to receive.
Crowdfunders do not receive repayment.
Cons
You publicly showcase your business idea, asking individuals to make a small personal investment, typically with no guaranteed return.
It could be risky to broadcast your idea with possible naysayers while giving your business the chance to discover backers.
Crowdfunding is time-consuming and a lot of work.
Contributors expect a perk or gift for their contributions. At a minimum, you will need to send a thank-you note.
You will need to pay taxes on any revenue from the crowdfunding venture.
Peer-to-Peer (P2P)
P2P borrowing connects investors with businesses seeking backers.
Pros
There's no involvement of a traditional lending institution.
You can pay back early with no penalties.
It's completely online, which can make it quicker.
Cons
There are very few regulations, so there's a risk with knowing if the person you are dealing with is trustworthy.
Your credit score will matter with this type of investment.
Borrowing From Friends and Family
The friends and family route can be a viable option depending on your relationship and its strength.
Pros
You might get generous payback times.
You'll most likely get low interest or interest-free financing.
The terms are flexible depending on what you and your friend/family member establish.
Cons
It could be awkward even to ask or be late on a payment.
If you cannot repay the loan, you could be causing financial pressure on a friend or family member.
Professional Alternative Funding Solutions
If crowdfunding, P2P, and leaning onto your family and friends for help is not the best business funding solution for your needs, consider selecting alternative funding from a reliable, proven source that could be the choice you need.
Alternative Funding Group
We get it. You need capital and you need it now. So count on us to provide an easy-to-navigate online application, quick approvals, and fast disbursement of the business funds required to move forward.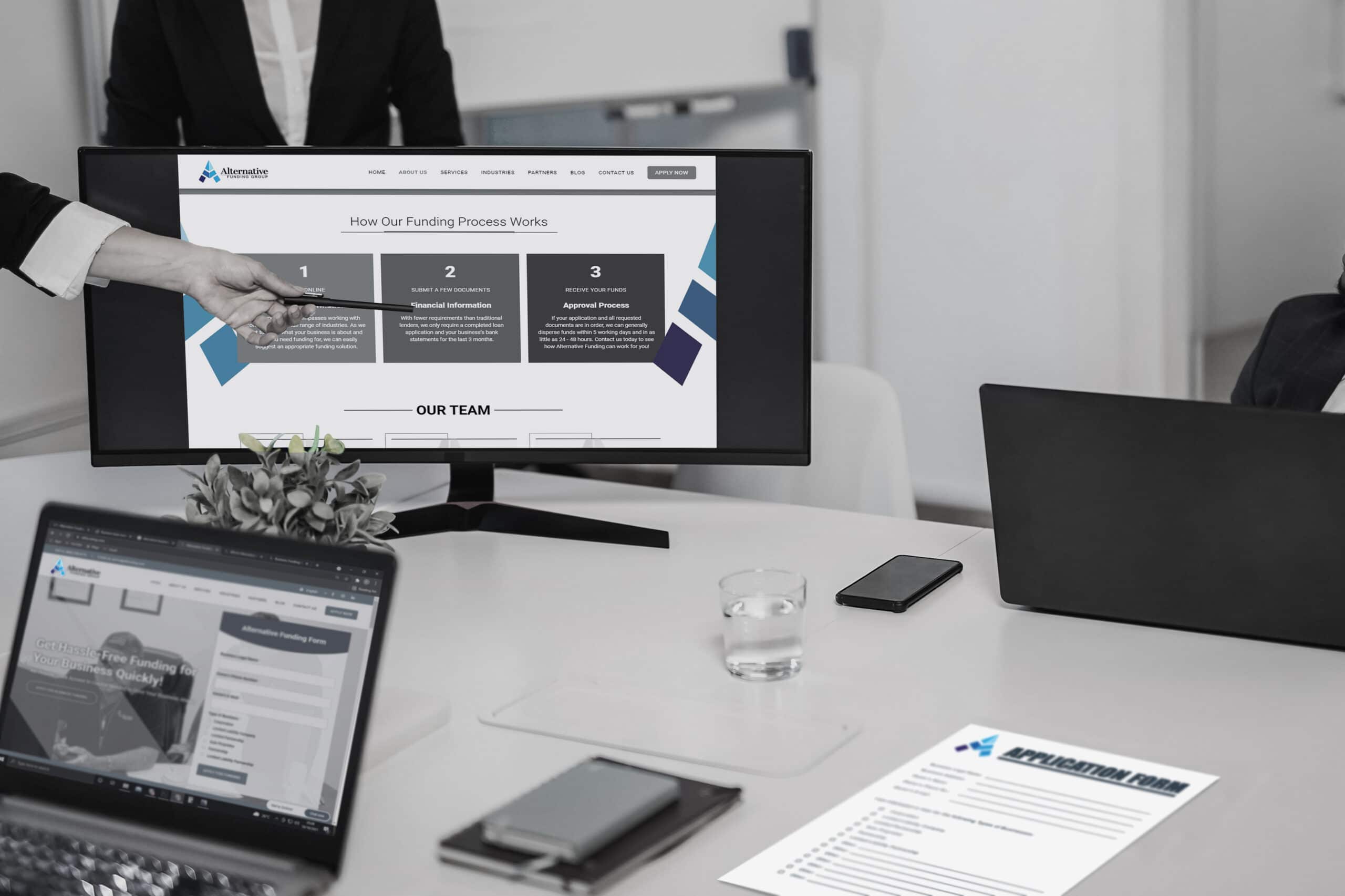 Pros:
Easy
Quick
And as of October 4, 2021, we have financed more than $233,585,942 for small and mid-size enterprises (SMEs).
Cons:
You don't have the money needed for business growth and need to obtain business funding.
Big dreams take risks, and sometimes, the risk is worth the reward.
Here are some of the alternative funding services we provide with quick business funding access and an easy-to-navigate online application. Read a summary about each one of these hassle-free funding options and see which one will help move your business forward.
Merchant Cash Advances
A merchant cash advance is a business funding option to consider if credit card payments are accepted through your business. However, when you receive a merchant cash advance, you will need to make regular payments based on your credit card sales.
Pros
Cons
Short Term
You're paying back a daily percentage of your credit card sales.
Working Capital Loans
Every business has good and bad times, but seasonal businesses might need help to cover operating costs during the slow season.
Pros
This is a quick fix when you know the next season brings your revenue.
Cons
Unlike other types of alternative funding, you cannot use these funds to invest or purchase long-term assets.
This is not to grow your business. It is only to keep it afloat.
Higher interest rates
Mezzanine Loan
A mezzanine loan fills the gap when business funds are needed for a significant project, and traditional lenders are unwilling to provide the required money. Mezzanine financing is a hybrid of both debt and equity.
Pros
Tax-deductible interest rate
Flexible repayment terms
Cons
May have to sacrifice equity
High-interest rate
The Alternative Funding Group provides many other business funding solutions, including but not limited to:
There are many reasons a thriving company needs business funding. At Alternative Funding Group, we understand the various reasons why business funding needs to be more accessible with quick approvals and fast disbursement of funds. Our track record shows that we provide business funding when companies need it most.
If your business is young and its initial phases, it needs more funding to invest in new storefront, purchase assets, and several other purposes. You might be thinking about the funding aids that you can use to get the cash.
Both business credit card and merchant cash advance (MCA) make the reasonable options. However, deciding which funding alternative is right might be overwhelming; especially if you are a startup. The article, in this regard highlights the defining features of both the options so you can make an informed decision.
Merchant Cash Advance vs. Business Credit Cards
Understanding Merchant Cash Advance
What is important to understand here is that merchant cash advance is different from a commercial loan. Instead, a MCA process involves a lender who purchases a portion of entrepreneur's future credit card sales and provides him/her a fixed-rate payment.
Business owner then remits a portion of daily credit card sales to repay merchant cash advance directly to the funder.
This feature sets MCA apart from business credit card as business owners do not need strong credit records to receive the funds. All they need is to provide MCA brokers with their bank statement to show that business is excelling and making profits. Businesses might need to submit some more related documents to apply for funds from MCA.
Understanding Business Credit Cards
Business credit cards work like personal cards in many ways. However, banks issue these credit cards to the businesses rather than directly to the people. Business owners get a credit line when they receive a business credit card. The credit limit on the business credit card can go up to $50,000, depending on the business success, its credit scores and plenty of other factors.
Like personal credit cards, business owners get an APR with business credit card. It determines and estimates the interest rate a business has to give if it fails to pay off the credit completely when billing cycle ends. This limit is approximately 15 to 20 percent, depending on the bank a business owner has chosen. However, know that businesses only pay interest if they do not repay their credit amount in full.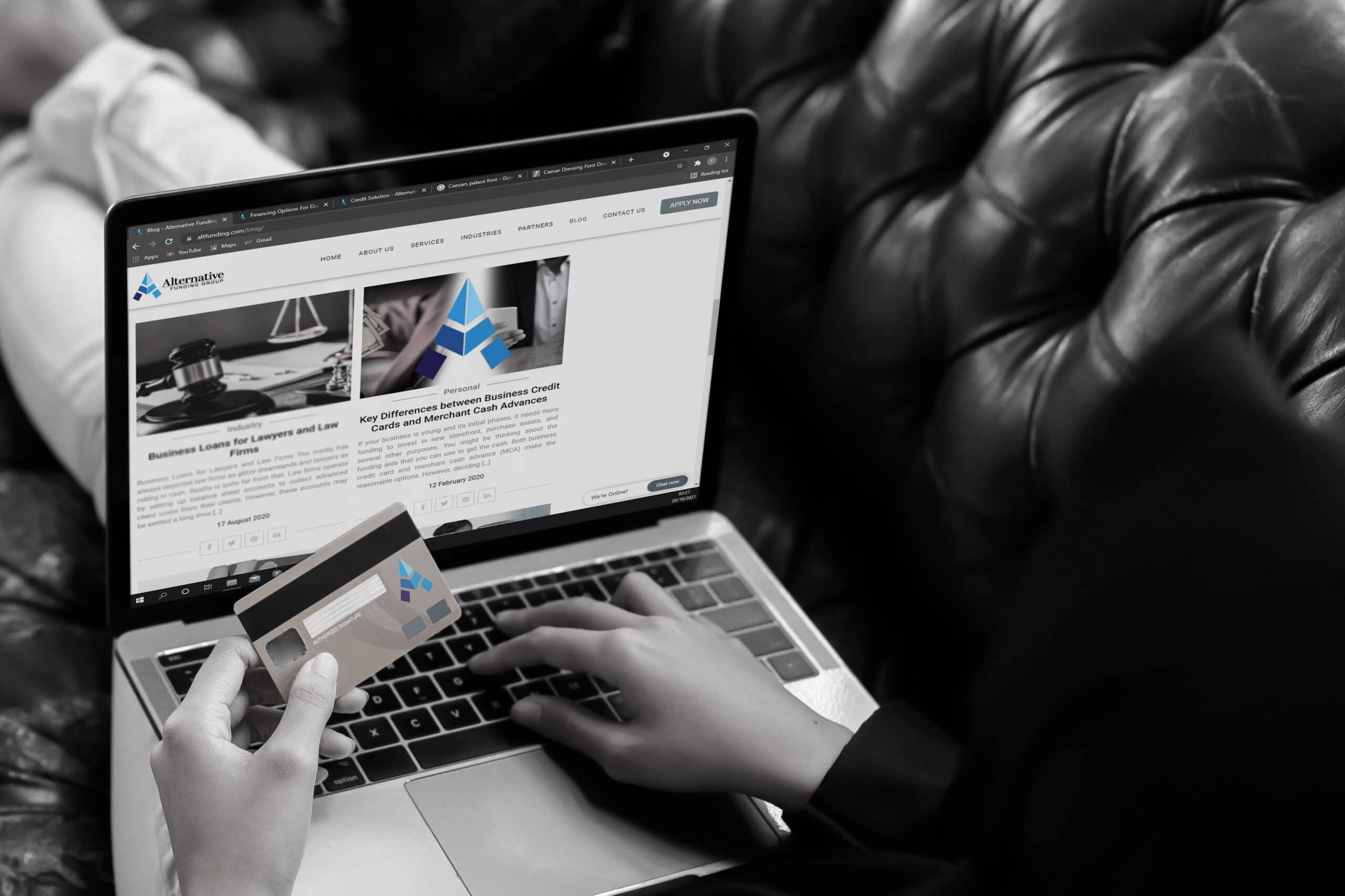 Merchant Cash Advance or Business Credit Cards- Choosing the Right One
Choosing between business credit cards and merchant cash advance depends on the credit score and credit line you have. Not only this, there is a myriad of other factors that are important to consider when you choose the most suitable funding option for you business.
If you want some extra perks and reward points, and have sufficient cash-flow to pay credit each month, business credit cards make a good option. But remember that if you miss out a payment for any reason, it will be added to your interest.
However, if your business does not have good credit and you need a flexible funding solution to get cash for running operations or maintaining cash-flow, MCA is the right option. It suits the needs of young businesses as they do not have the best credit scores.
Final Verdict
Regardless of the option you select, it is important to consult professionals. Alternative Funding is a merchant cash advance broker that has years of experience in the relevant field of business funding and we can provide you with the best funding solution for your business needs. Thus, contact the experts to explore your Business Funding options.
When it comes to looking for a safe and viable financial alternative for business, merchant cash advance makes an innovative solution. Although the concept has been around for quite a long time, it is becoming popular with the leisure sector and many retail businesses. Simply put, the merchant cash advance is an option to utilize the card terminals to help businesses secure their lending.
That is what makes it ideal for businesses that do not have many assets but work with a good volume of monthly card transactions. Businesses can make repayments as a proportion of profits and revenues. That makes merchant cash advance not only a quick but also a convenient funding solution for plenty of SMEs. If you take the services of reliable merchant cash advance brokers like Alternative Funding, reaping the benefits of this financing solution becomes easier and hassle-free.
Let's delve into the details to find out what makes merchant cash advance a safe and practical solution for businesses.
Why Merchant Cash Advance is Safe and Viable
· Scalable and Easy Finance Solution
Many businesses make repayments as per the percentage of their revenue. These repayments fluctuate proportionally with the income. That means if your business is making profits and have a steady cash-flow, you can pay back a good amount each month. However, if the business is experiencing a rough patch, you can pay a small amount.
Unlike fixed payments, it makes a good arrangement for the businesses, and they have the reassurance that they can pay back even if they are not making consistent revenues.
· Flexible Repayments
Another benefit that makes merchant cash advance a viable option for your business is its flexible and easy repayments.
In other words, the merchant cash advance makes repayments relatively painless. It happens because both lender and card terminal holders work together. The percentage the card terminal providers take for your repayments does not go to your bank account. They take repayments at source – same as people pay their income tax.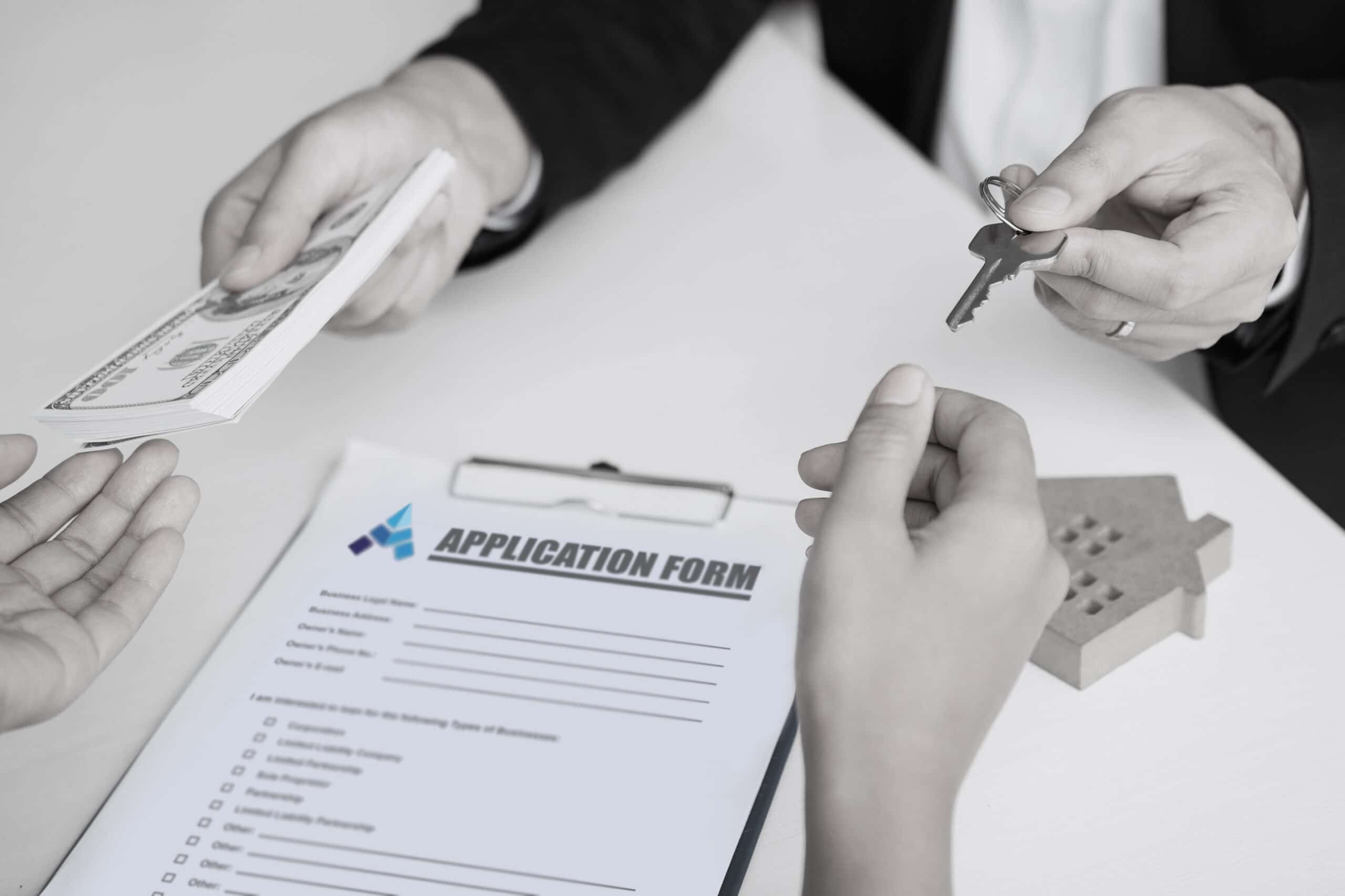 Unlike other finance options, in merchant cash advance, the broker takes the money until a business pays back its debt, making it a hands-off set up for the business owners. This is one way you can have more time to focus on your business instead of worrying about depleting finances.
· Opens Ways for Different Types of Finances
Another important benefit of merchant cash advances is that your business can opt for a wide variety of finances at the same time. With new lines of credit, businesses can avail of different opportunists to improve cash flow and make profits.
For example, if your business has an equipment lease, it is possible to apply for a merchant cash advance to boost the general cash flow of the company.
Bottom Line
Overall, a merchant cash advance is different from conventional lending solutions that may involve high-risks, especially if you are a startup. Easy and comprehensive funding provides personalized payment and finance solutions to speed up the working capital of your business.
Thus, contact the Alternative Funding to discuss your options and get the best guidance for your business funding.