One of the most well-liked online business strategies for aspiring entrepreneurs is e-commerce. They can start their business with little initial outlay thanks to this business model and sell their goods anywhere in the world. The prospect of e-commerce becoming the preeminent method of shopping in the future draws more business owners to this approach.
The Covid-19 epidemic led to a natural surge in e-commerce. Since shops were closed and many people were working from home, everyone was doing their shopping online. However, projections indicate that the sector will continue to expand, with e-commerce revenues expected to rise. Entrepreneurs have a rare opportunity to enter the e-commerce market as it becomes the new norm. Take advantage of this booming industry. Be profitable and not just survive!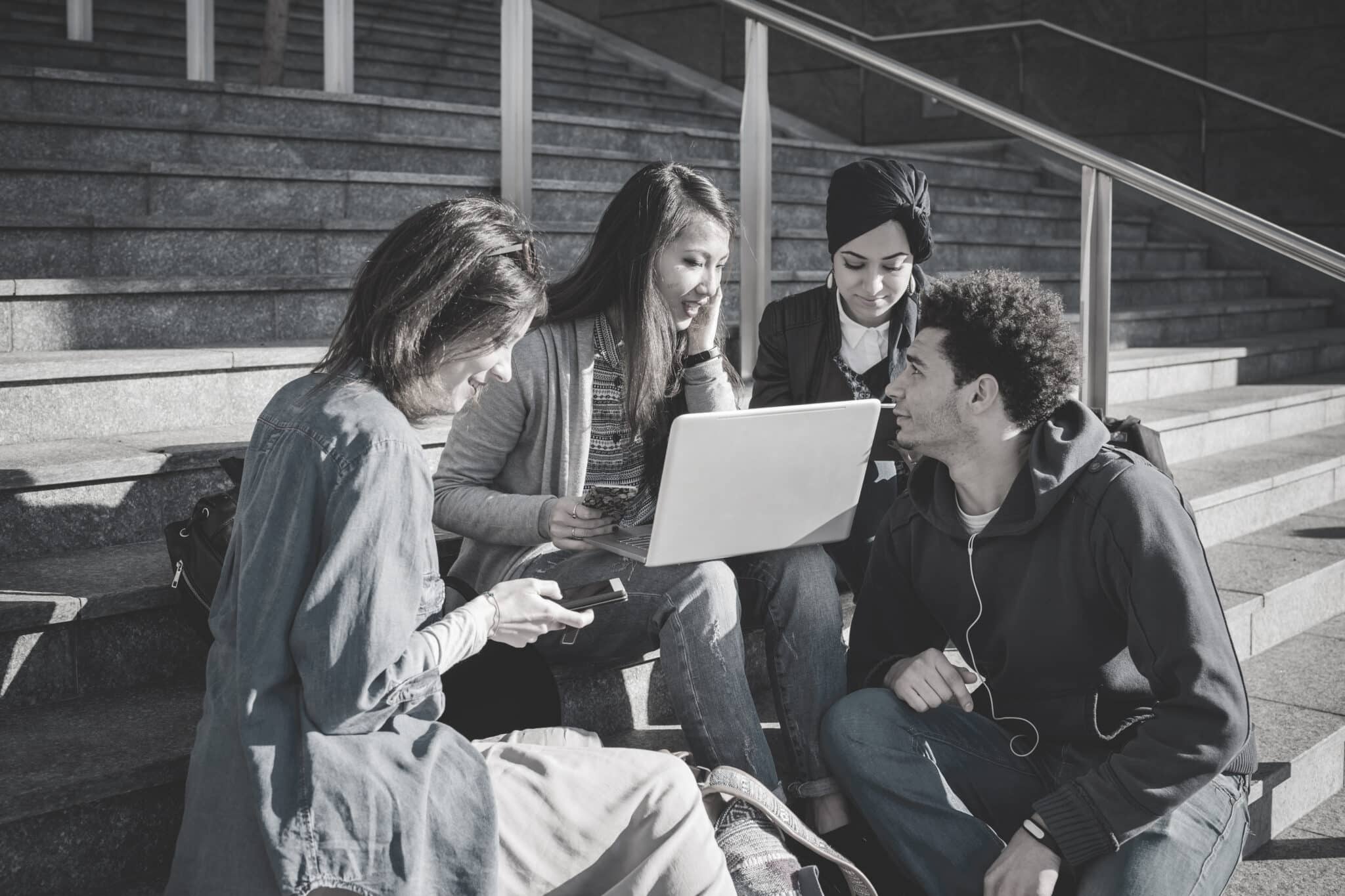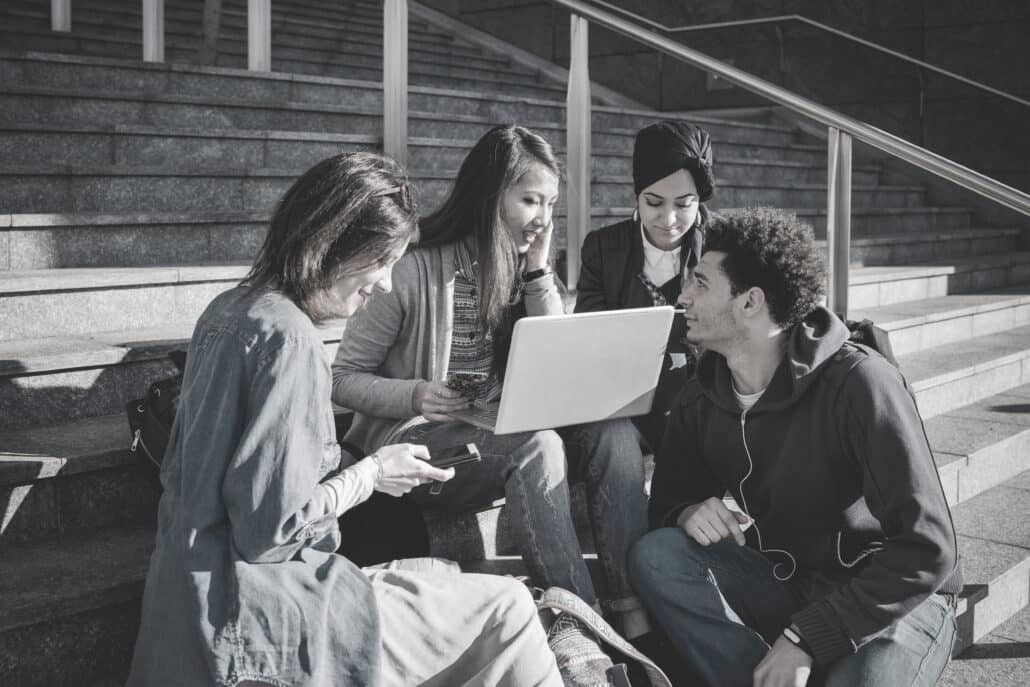 Prioritize your clients first
It's no secret that eCommerce companies' most significant drawback is their inability to allow customers to see things before making a purchase. Although there isn't a remedy for this issue, you can make up for this shortcoming in other company areas. The most excellent advice includes setting reasonable prices, providing free shipping, and streamlining the checkout process with shopping carts.
In addition, prioritizing your clients must be your utmost priority. Be sure to cater to all their needs and demands for them to trust you and your business.
Social media presence
Any online business owner who claims to outsource social media or assign it to other team members is insane. The power of social media can make or break your business, especially in the e-commerce industry, since it continuously allows you to see into your clients' lives. In keeping with the prior suggestion, including social media features in your e-commerce websites is brilliant.
More companies will enter this increasingly competitive field as the eCommerce economy undergoes fast expansion. As a result, maintaining a solid SEO strategy will be crucial if you want to beat the competition. In addition, you can keep your competitiveness over the long term by connecting with a knowledgeable SEO. This will allow you to maintain and even improve your e-commerce business.
Get client satisfaction and testimonials
Aside from this, get client satisfaction and testimonials by adding elements such as customer reviews, testimonial follow buttons and even social login possibilities. This feedback will be of great value to your business; this is also an advantage, especially for those customers who have doubts about the product or service they want to purchase.
Distribute your products and services
Distribution is the most crucial element you require to launch your business online. How will you communicate with your audience? You're probably prepared if you can sell on Amazon or any other platforms on the internet. However, it won't work to launch a website and hope visitors come simply. Instead, begin by considering how to reach your target market, possibly by looking at ancillary items, and then thoroughly explore how to succeed in this growing channel. While certain distribution avenues, like eBay and Amazon, may be immediately effective, others, like SEO, may need months of work. This will help your business thrive in the long run since these platforms have already been in the industry for so long. Hence, customers are more likely to see and browse through these products and services.
Be eager for growth
Last but not least, keep growing. To succeed in such a volatile industry, you must adapt to changing technology, trends, and client preferences. You may begin to learn what your consumers require in some circumstances. Please consider these suggestions and requests. In the e-commerce industry, trends come and go, and one must be adaptive to these newest technologies and trends. Be eager for growth since it can help your business grow and generate more revenue.
CONCLUSION
The eCommerce industry is anticipated to grow significantly over the next few years, but you won't go anywhere unless you approach it correctly. That requires concentrating on the crucial advice for successful e-commerce as aforementioned above. Be sure to look into these tips to see how you can turn your business profitable and sustainable. Not many companies get to maintain their success, especially in the eCommerce industry. So, first and foremost, prioritize the needs and satisfy the demands of your clients. They will act as your prized possession since they will determine the success of your business. Next, gain their trust through the power of social media and advertise to them to the best of your ability. You will surely earn revenue with this strategy.
Funding is one of the main problems why businesses close or can't continue their operations. Good thing Alternative Funding Group is a leading business lender that can help you with funding. Check their website for more information. They offer different types of services that cater to the eCommerce industry. With Alternative Funding Group, let your business be both profitable and surviving!
Starting your own business can be a difficult yet rewarding experience and keeping your business running can be tough without the right tools. While a well-thought out business plan is essential for business owners, funding is one of the most significant aspects of a company's success. Financing a startup or small business, on the other hand, can be a tough and time-consuming procedure, especially for people with poor credit. While there is no minimum score required to obtain a business loan, traditional lenders often accept a range of scores. You can consider Alternative Funding if you have a low credit score and no collateral to provide.
The Alternative Funding Group provides financial assistance for businesses of different sizes, industries, and stages of development. We've stepped in to give a customized and hassle-free service so you can go back to doing what you do best: operating your business.
What is Alternative Funding?
In simple terms, Alternative Funding refers to obtaining funds for your business outside of standard bank loans. Alternative Funding can help business owners obtain capital without the help of traditional banks. We offer alternative funding through a skilled and attentive team that listens to your needs and develops a company funding plan that works for you. Whether you need to increase cash flow to cover bills, receive working capital for equipment, or find alternative business funding to develop swiftly, we can help.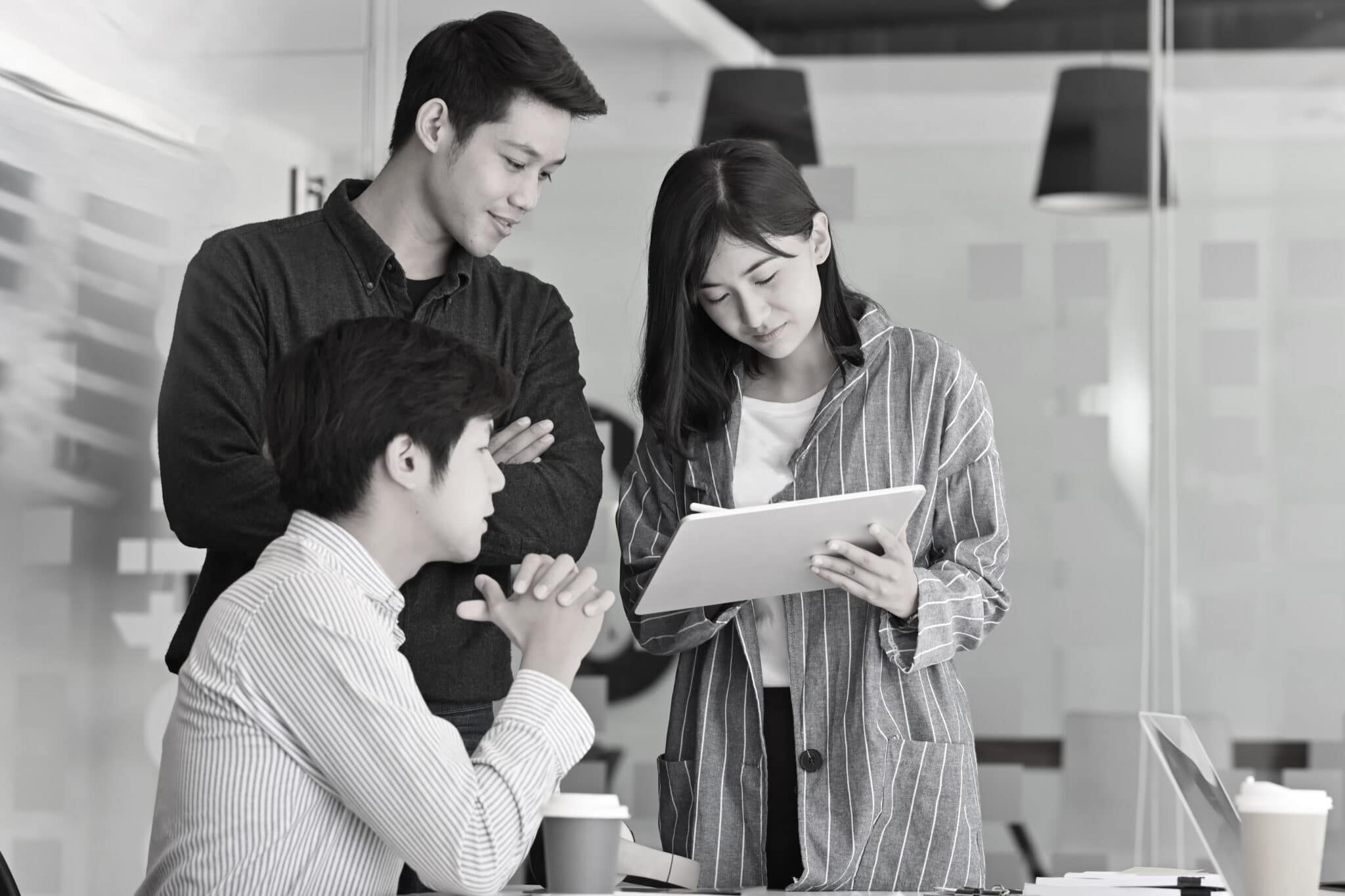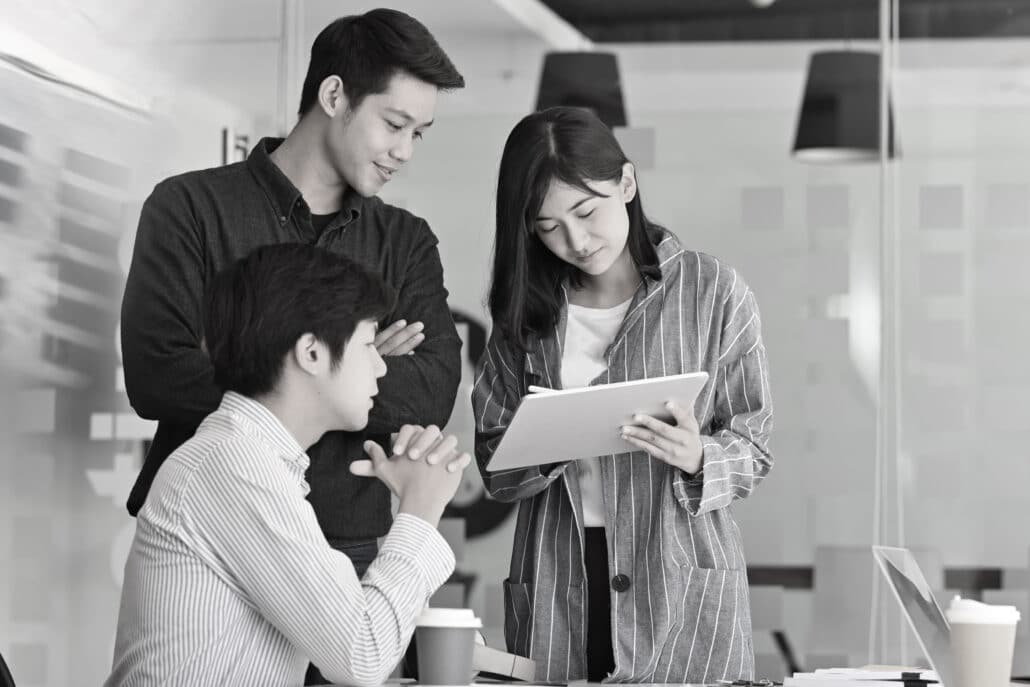 Why are bank loans so tough to obtain for small businesses?
Small businesses find it challenging to obtain capital for a variety of reasons. It's not that banks don't want to lend to small businesses; they do; it's just that traditional financial institutions have an outmoded, labor-intensive lending process and rules that are adverse to small companies. Because many small businesses requesting for loans are new, banks normally require at least a five-year profile of a successful business before making a loan offer.
Should small businesses turn to Alternative Funding instead?
There are a variety of different reasons why small business owners turn to business loan alternatives. Here are the most common:
Lower credit requirements: Banks are nearly certain to reject customers with credit scores below a particular level, which varies by loan provider but is often within 600-650.
Faster approval: Traditional bank loans might take weeks to approve, however alternative business loans can provide funding within 1-2 weeks.
Easier qualification: Traditional business loans demand additional qualifications that not all small business owners meet. Alternative loans can help in these situations.
When is Alternative Funding right for your business?
You require funds now
If you're in a pinch for financial help, getting help from Alternative Funding can be really beneficial for your business.
You want a quick and straightforward application process
Most alternative loan applications can be done in minutes rather than hours, eliminating the need to organize and submit a mountain of documents for a business plan.
Your business does not meet the bank's requirements
Banks have tougher loan approval procedures and are often slower than alternative lenders. If you need money to expand your business but don't match the bank's criteria, you might want to look into other options, such as Alternative Funding. You should also be realistic, don't borrow money you won't be able to repay or that will have a negative impact on your cash flow. You don't want to become trapped in a cycle of continuous debt.
Conclusion
Whenever you need funding for your small business, we, the Alternative Funding Group, are always available to help. Loaning from traditional banks may not always be available, that is why we have stepped in to help you sustain your business. We are always looking for ways to fund small businesses and provide them with the resources they need to succeed. We can give small business capital in cases when banks are unable to do so due to bad credit, taxes, limited cash flow, and other factors. Alternative Funding is here to assist businesses in expanding and realizing their full potential. We trust in your company and we will collaborate with you to build a long-term and a mutually beneficial relationship. With our help, you can improve your business further. So what are you waiting for? Contact us today so you can apply for a business loan now to help you get started as soon as possible!
One of the most crucial decisions you can make for your company is choosing the best asset-based financing provider for your business. Your selection method should be solely focused on improving your business to ensure that you pick the most ideal asset-based lender that fits your business's requirements.
You first need to consider the criteria you search for when finding the right asset-based lender for your business. This can be determined by your company's goals and needs. Provided below are several ways to help you decide which asset-based lender is perfect for your company.
1. Do they have prior experience in your field?
The most critical thing you can ask your potential asset-based lender is whether or not they have experience in your industry. In general, you obtain the best terms from companies who work in your industry, understand the risks, and know how to correctly value collateral. They are frequently the best funding partners. They can design the asset-based business to best meet your demands due to their industry experience.
2. How long has the company been in operation?
This is a self-explanatory question. You typically want to collaborate with an asset-based lending company with a proven track record and a long history within the industry. You should consider firms with at least five years of experience.
3. Can they fund your particular asset?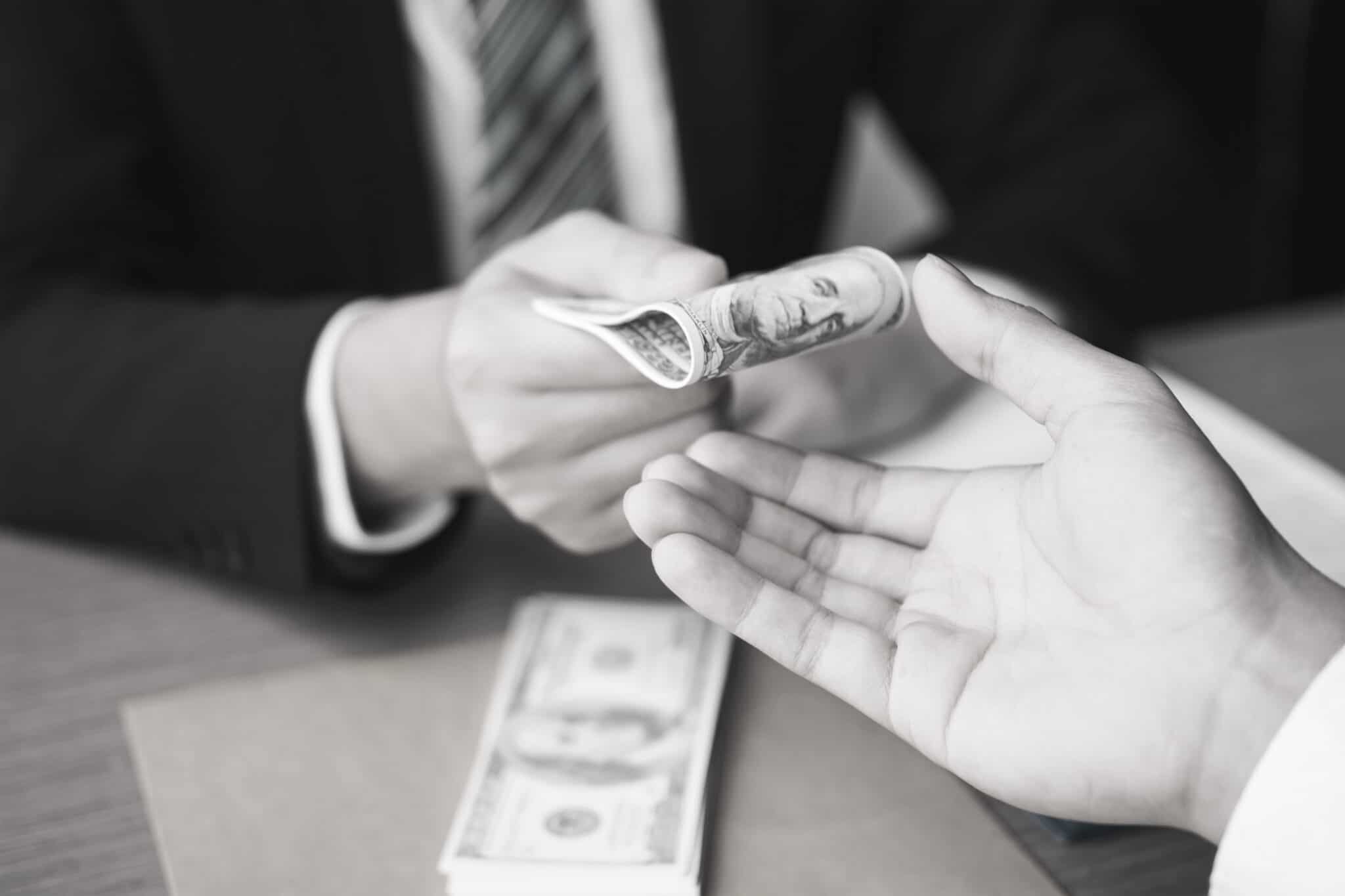 The most frequent assets that lenders fund are accounts receivable, stock, and technology. Most lenders gain experience when examining specific kinds of assets. Finding a lender who is comfortable with your asset type is important. This expertise improves your chances of receiving the best possible loan. A lender with experience in your business is typically the best match with your required asset and can provide you with the terms that are favorable for you.
4. How do they get their funds?
Bank-based asset finance firms are often funded in the same way that banks are: through deposits and the sale of deposit accounts to investment firms. Independent asset-based lenders, on the other hand, receive funding from a variety of sources, including credit lines, private equity, and financial companies.
5. What are their customer contact processes like?
Client payments are frequently processed by lenders who finance accounts receivable. This strategy usually involves your customers sending money to a particular bank lockbox.
6. How much are the fees for their services?
Check the lender's payment plan to ensure that it is within your budget. Also consult for any supplementary fees, as they can be quite significant.
Asset-based lenders also communicate with clients on a regular basis to ensure that invoices are correct.
7. Will an audit be performed on-site?
Some asset-based lenders may require an on-site audit, particularly if the fund credit exceeds a certain amount. An on-site audit is unavoidable; it is a standard business practice. Make sure you know how much the audit will cost and how it will affect the transaction process. Its cost and influence are determined mostly by the types of assets being funded, the business's size, the location of the assets, and the accuracy of financial records.
Alternative Funding is a good fit for your needs
First, gather a list of potential candidates through various sources. Continue to evaluate them until you've narrowed your list down to the best asset-based lenders. It's now up to you to evaluate their ideas and select the finest strategic partner for your business. Considering the initial criteria to evaluate your options is the most difficult part when picking a company. Selecting the best asset-based financing company is no different than selecting any other vendor once you have a particular choice in mind.
If you require a reputable asset-based lender for your business, look no further, Alternative Funding Group is here for you. We are a reliable lender that helps people receive the money they need without the terms and conditions that regular banks demand. We are an asset-based financing provider who isn't concerned with your credit score of your business. We wish to assist you in obtaining the funds you require to help you get what you need, like make a large transaction or pay off previous loans. You can rely on us to help your business get the funding it needs to grow. With AFG, you can receive cash when you need it. So don't hesitate in contacting us today so you can start as soon as possible!
Most people are baffled by the idea of managing their money. If you have trouble finishing your expenses and saving enough, it doesn't have to be so hard. Whether you're trying to keep on budget, save up for a new car, or even just trying to figure out how to balance your checkbook, there's been a lot of bad news out there when it comes to keeping your finances in order. But it doesn't have to be that way! If you have the right tools and know where to look, it can be easier than you think. Peace of mind is important so having your finances in order makes it easier to cope with emergency situations that arise. Putting your finances in order can be a daunting task, especially if you're a newbie.
You might be tempted to just give up and keep things the way they are, but we promise that's not going to help anything. A financial expert can help you get your finances in order with no hassle or headache. They'll work with you to make sure the right amount of money goes where it needs to go and that includes making sure there's enough cash on hand to cover all your important bills!
How financial experts can help with your finances
Financial experts like Alternative Funding Group offer credit solutions that are designed to help people in need of financing and debt consolidation. The company's loans are simple, straightforward, and affordable—and they can be paid back at any time!
Credit Solution
When you need to borrow money, a good credit score can mean the difference between getting the funding you want and not getting it at all. We know that getting approved for loans and other forms of financing is difficult when your credit score is less than stellar, so we'll work with you every step of the way to make sure that everything goes smoothly. Credit solution services are designed to help you improve your credit score so that when you apply for a loan or other financial product, you'll be more likely to get it. Alternative Funding Group offers credit solutions. We have a proven track record of helping our clients fix their credit score, so they can get loans and mortgages at reasonable rates. Our credit solution service helps you have better access to capital funding, improved credit score, and a better credit history.
Flexible Funding Options
The Alternative Funding Group provides flexible funding options so that anyone who needs financial assistance can get it without having to worry about going into debt or being denied by other companies due to their history or current financial status. There are so many reasons to turn to alternative funding.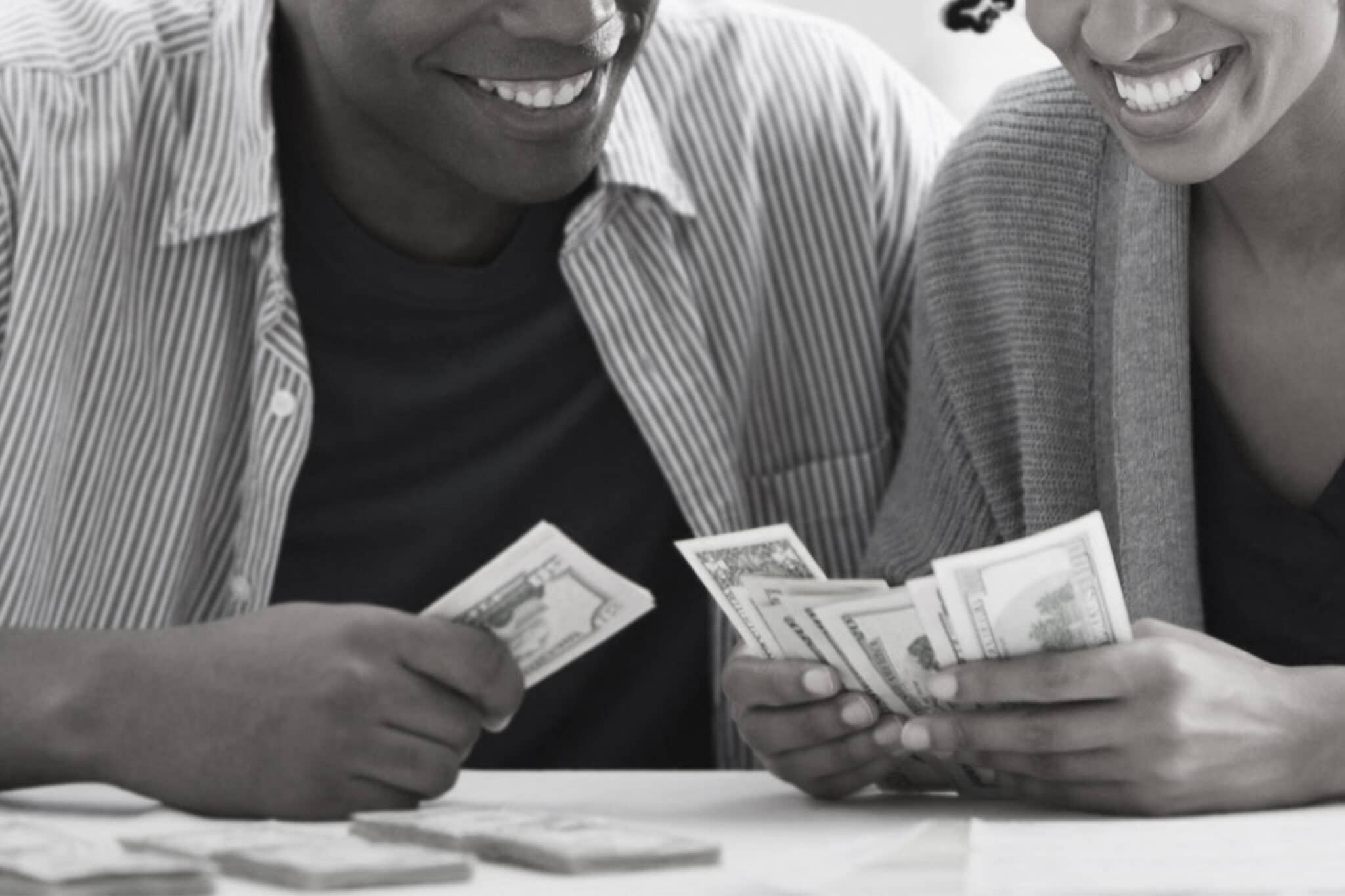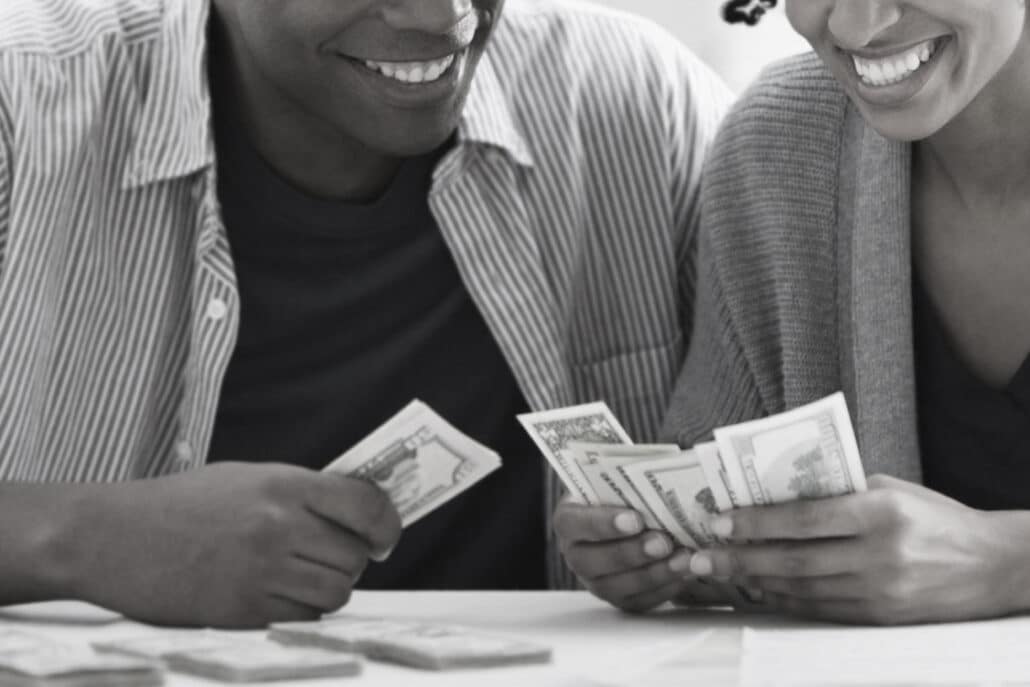 Maybe your credit score has taken a hit, or maybe your business needs additional emergency funding.. Whatever the reason, alternative funding solutions can help you get the money you need—fast. Alternative Funding Group provides flexible funding options for businesses with an array of credit scores. We offer short-term loans as well as longer-term financing, and we'll work with you to find the right option for your needs.
Alternative Funding Group knows that it can be extremely difficult for businesses to get a loan from banks, so we offer flexible funding options for businesses. We can provide working capital loans, lines of credit, and inventory financing—and we'll work with you to find an option that fits your needs perfectly. We know that every business is different, so our process is designed to give you exactly what you need without any hassle. Our team members are experts at helping businesses like yours find the right funding solution so that you can get back on track and keep growing!
How to apply for funding options from Alternative Funding Group?
Submit an application online
First, you must submit an online application through our form. This will take only a few minutes of your time and will allow us to gather information on your business and financial situation. This will help us assess your business and determine which of our services best fits your needs.
Forward documents
Submit your business' bank statement for the last three months and then sit back while we do the rest. We'll review your application, check your requirements, and let you know if you qualify for any of our funding options. If so, we'll work with you to create a customized repayment plan that works best for your business.
Get approved for your loan
After we have reviewed your application, we'll let you know if your loan got approved. Approval time varies per business and industry. It can take from a few hours to days depending on your situation. If you have any questions regarding our application process, don't hesitate to contact us.
Owning a small business is an exciting and rewarding experience. You get to be your own boss, set your own hours, and follow your dream. Of course, it's not all rainbows and butterflies. You have to pay the bills and ensure that you're creating a sustainable business. This can be tough if you don't have the cash or credit to fund some of those big purchases required for growth. Don't worry! You're not alone. There are plenty of funding options available for you to consider when taking your small business to the next level. While these options may seem daunting at first, there's one that will work for you—you just need to find it.
Merchant Cash Advance
Merchant cash advance (MCA) is one of the top small business funding options. It works as a short-term loan, typically for between six and 24 months. You may choose to use the money to expand your business or to purchase new infrastructure. In most cases, you will not need to pay anything back while your business is growing. You get the freedom to use the money to improve your cash flow and secure your business against surprise expenses. MCA is a great alternative to traditional bank financing, especially since you won't have to put up collateral or undergo a lengthy application process. The best part is that MCA rates are typically low and fixed, so you don't have to stress about unexpected spikes in interest.
SBA Loans
You may also choose to apply for a SBA loan. This can be a great option for many small business owners, especially those who are just starting out. Requirements are usually based on your business's current cash flow and assets. The interesting thing about SBA loans is that they're not backed by your business. Rather, they're backed by the SBA itself. As such, they tend to have more lenient requirements than typical bank loans. The downside is that the interest rates tend to be higher than those of a typical credit card and risky business loans. But if your business is stable and you have the credit score to back it up, then a SBA loan could be the right move for you!
Asset-based lending
Another great option for small business funding is asset-based lending, which is another type of short-term loan. It's backed by your business's assets and typically comes with lower interest rates and shorter repayment cycles than typical bank loans. In order to qualify, you will need to have your business listed on a balance sheet and be able to provide an income statement. Fortunately, there are plenty of online tools that can help you do this. Once you're set up, you can then apply for an asset-based loan and use the funds for whatever you need.
Equipment financing
When you're trying to expand and take your business to the next level, you may need to invest in new equipment. Perhaps you need new office equipment, a new computer system, or new manufacturing equipment. Whatever it is, equipment financing could be the solution for you. This type of financing is based on the actual cost of the equipment.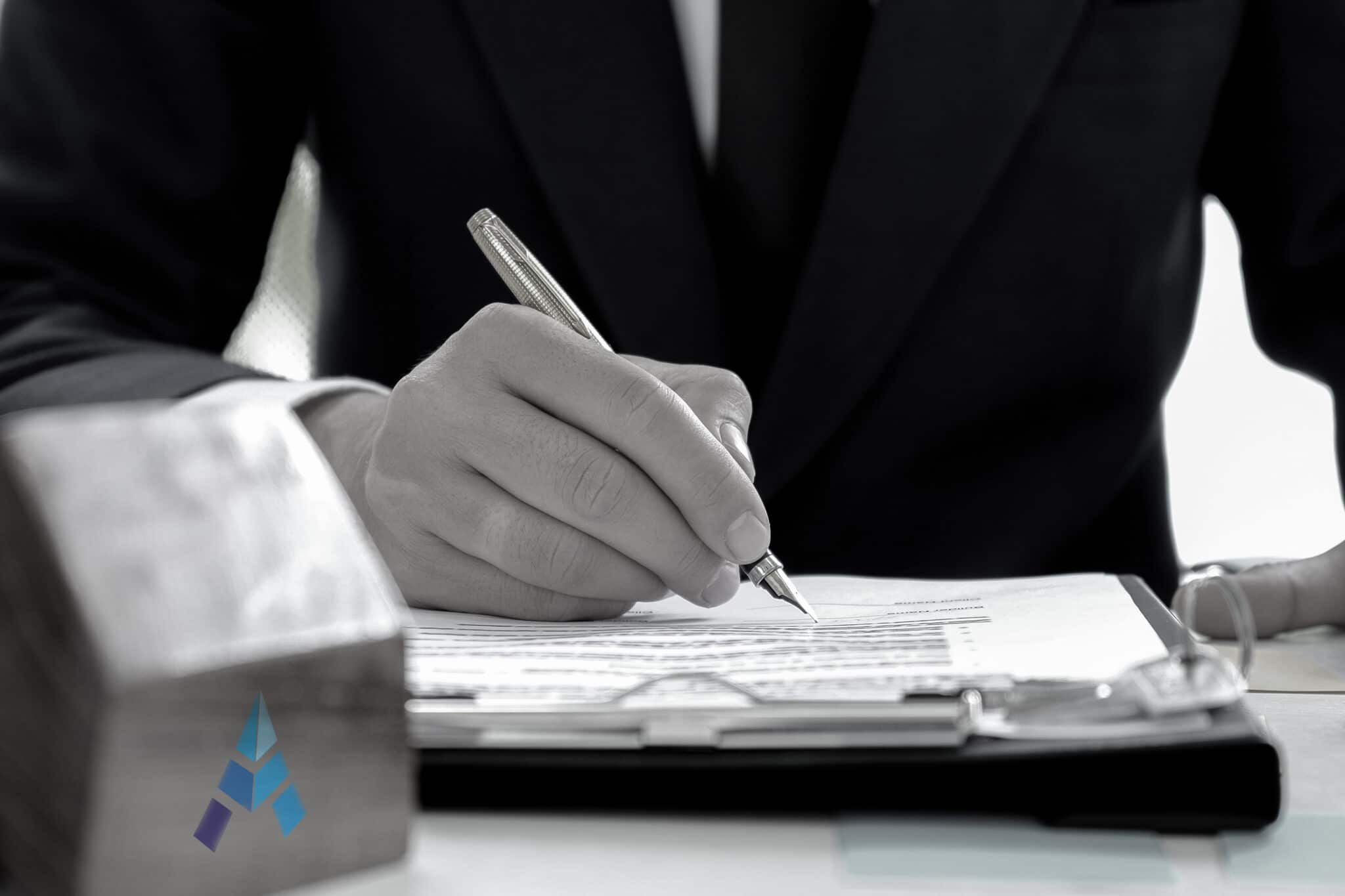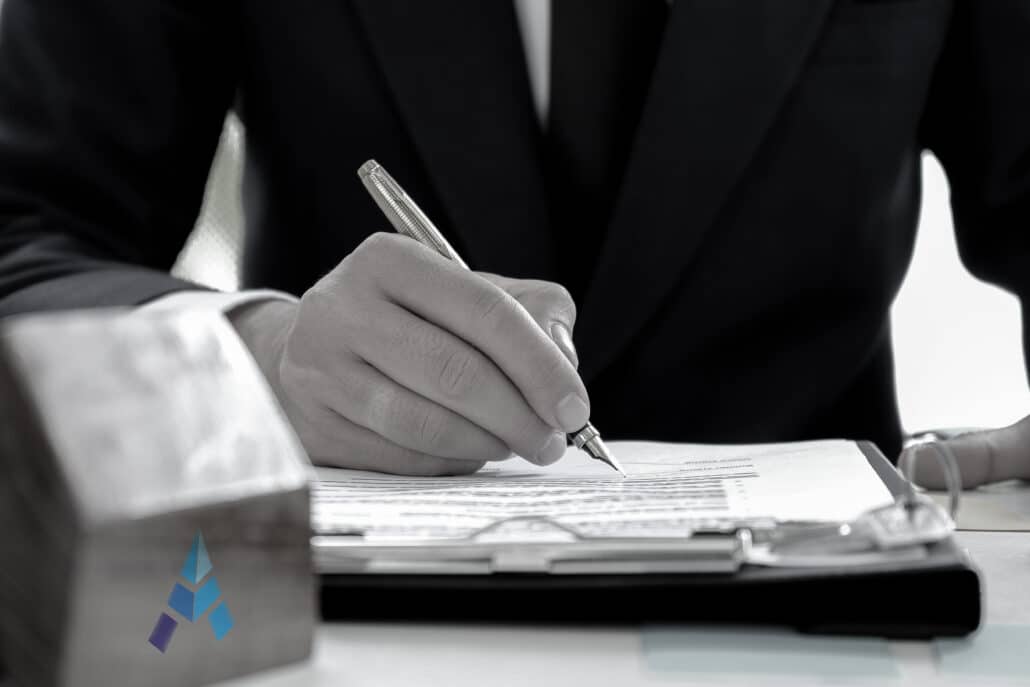 You can typically set up monthly payments that are tailored to your needs and fit your budget. You may be able to finance the equipment for up to five years, based on its life expectancy. The best part about this type of financing is that you don't have to worry about paying off any of the interest. You can simply make the monthly payments and use the money for whatever you need.
Mezzanine Loans
Another great option for small business funding is a mezzanine loan. These loans are typically provided by a private lender who works alongside a bank. This can be ideal for any small businesses who are looking to maximize their funding opportunities. It can also be a great solution for businesses that don't qualify for bank loans, including those with a high debt-to-income ratio. The best part about mezzanine loans is that they often come with lower interest rates and longer repayment cycles.
Purchase order financing
One of the best funding options for a small business is purchase order financing. This works as a short-term loan that's backed by your accounts receivables. In other words, your customer purchases your product or service and then agrees to pay you back in a specific period of time. The best part is that you can do this without having to apply for a traditional bank loan. Instead, you can use a purchase order to help finance the purchase and have your customer pay you back with an invoice. This can be a great way to reach new customers and expand your customer base.
Invoice Factoring
If you're looking for small business funding, invoice factoring is another great option. This works similarly to purchase order financing, except the invoice is paid out at the end of the period rather than prior to the start. You can use this money to fund your business and build up cash flow. Since invoice factoring is backed by your invoices, it's possible to receive up to 95-100% of your invoices in money. The only downside is that factoring companies typically charge a percentage fee for their services. This fee is typically around 2%.
Senior Debt
Senior debt is a loan or other form of credit that takes precedence over other forms of debt in the event of default. The lender holds a higher priority claim on the borrower's assets than junior lenders, such as subordinated debt holders, do. Senior debt can be secured or unsecured and is sometimes associated with higher risk if it is unsecured. In this case, lenders may require a higher annual yield (interest rate) to compensate for the increased risk. Senior debt has a lower return than junior or subordinated debt because senior lenders are considered first in line when it comes time to pay back debts. If there is not enough revenue to pay all creditors, senior creditors have priority over subordinate creditors, as well as over equity investors, who are at the bottom of the list of claims in bankruptcy proceedings.
The Bottom Line
As you can see, there are plenty of small business funding options available to you. The question is: Which one is right for you? The best way to figure this out is to conduct your own research. Check out the above options, learn more about each one, and then decide which one works best for your current situation. Remember, even if you do find the right option for your business, you'll still need to set yourself up for success. This means creating a budget, paying down your debt, and being financially responsible. Be smart, secure your finances, and expand to the next level!
When traditional banks are not an option, Alternative Funding Group is there to help. AFG is continually seeking to fund small businesses, giving them the tools to help them grow. We are able to provide small business funding in situations where the bank can't, because of poor credit, inadequate cash flow, tax liens, judgments, and more. We, Alternative Funding Group, are here to help businesses grow and realize their potential. AFG believes in your business and will work closely with you to provide a long term, sustainable relationship. All the options listed above are available to you through AFG. Get started now by filling out our online application.
Alternative funding is an alternative to traditional financing. It may be a type of funding that you're not familiar with, such as crowdfunding or peer-to-peer lending. Alternative funding can help you achieve your financial goals by providing you with more options for borrowing money.
Alternative Funding: An Overview
Alternative funding is when borrowers get loans from sources other than banks and credit unions. This includes crowdfunding sites, peer-to-peer lenders, online lenders and other non-traditional lenders like payday loan companies.
The goal of alternative funding is to provide more options for individuals who may have been turned down by traditional lenders due to poor credit history or a lack of income documentation.
Alternative Funding Helps You Reach Your Goals
The reason why more and more people are turning to alternative funding rather than traditional banks and credit unions is because they are looking for a way to achieve their financial goals.
For example, someone who wants to start a business but has poor credit may not be able to get a business loan through a bank. In this case, alternative funding can help them achieve their goals. Someone who wants to buy a house in an expensive area may have trouble getting a mortgage if they only have an entry-level job. In this case, alternative funding can help them achieve their goals.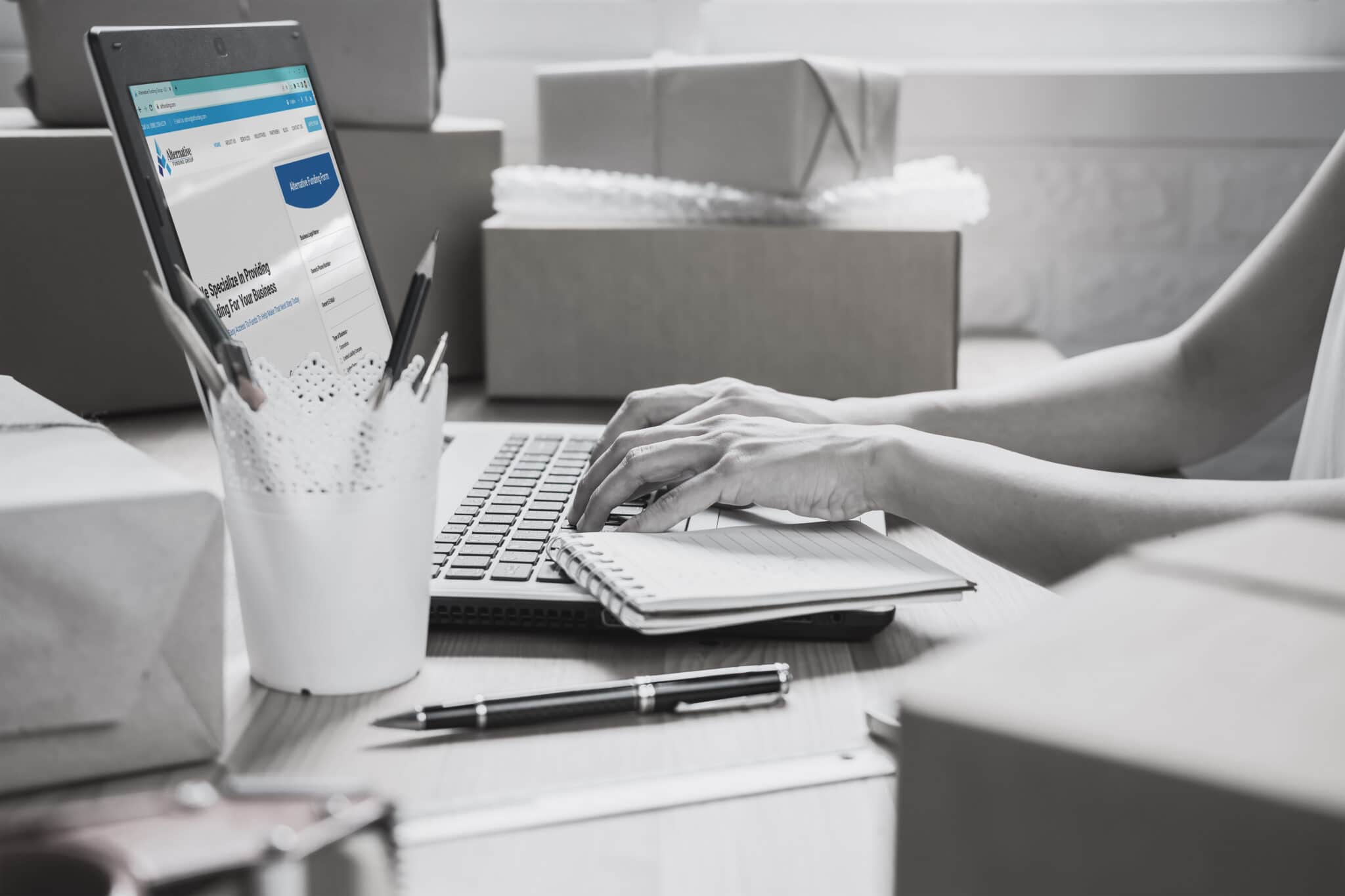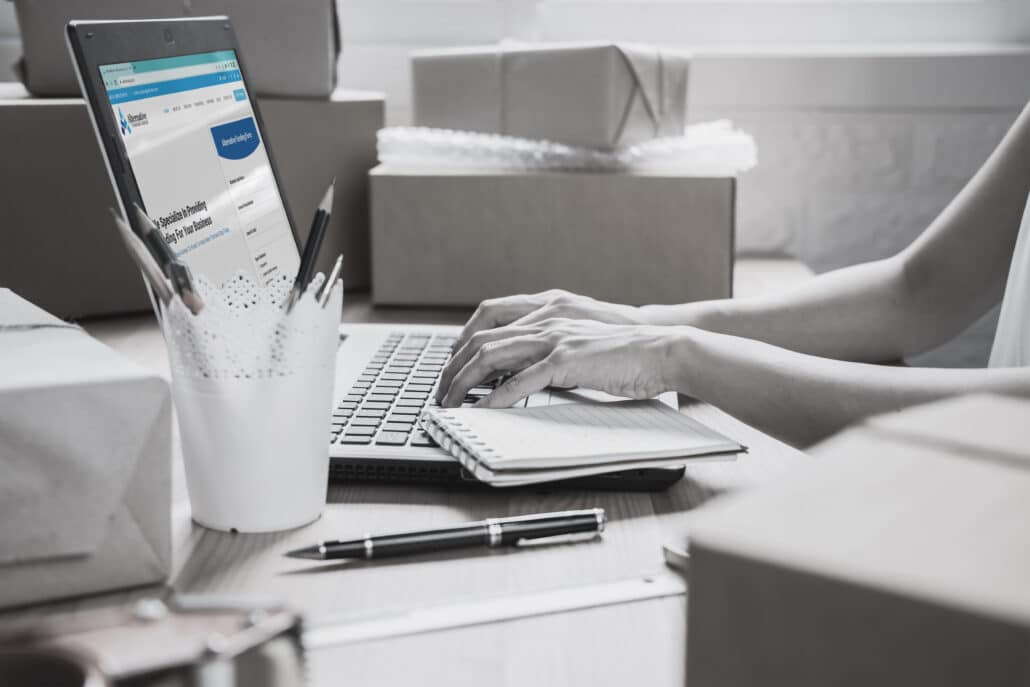 If you're a young professional who doesn't want to wait 10 or 20 years to pay off student loans, you may want to look into alternative funding sources for your college education.
If you have good credit and a solid income, but still can't get approved for a mortgage, alternative funding may be able to help you achieve your goals.
How to Choose Alternative Funding Sources
When deciding which type of alternative funding to use, you should consider various factors, such as:
1. If you're a good credit risk. If you've got a good credit score, a solid income and don't have much debt, you may have better luck getting a loan through a traditional lender than an alternative funding source.
2. If your credit score is bad or there are other factors that may prevent traditional lenders from approving your loan. If you've got bad credit or don't have much income, you may be a better candidate for alternative funding.
3. How much you want to borrow. Do you want to borrow $100,000 or do you just want to borrow $500? Many alternative funding sources can help you borrow $500, but not everyone can help you borrow $100,000.
4. How fast you want to borrow the money. Do you want to borrow the money immediately or are you willing to wait a few weeks or even a few months? Some alternative funding sources can provide quick loans, whereas other alternative funding sources can take several months.
5. Borrowing an asset as security. If you want to borrow an asset as security for your loan, you'll generally need to use alternative funding.
6. The amount of interest you're willing to pay on your loan. Many alternative funding sources charge higher interest rates than banks and credit unions. You may be willing to pay a higher rate of interest if you're in a hurry to get the loan.
7. How much you're able to pay back. Are you able to pay back the loan in a reasonable amount of time? If your time horizon is pretty short, you may want to consider alternative funding.
As you consider these factors, keep in mind that alternative funding is not a bad thing. In some cases, it may be the only way to achieve your financial goals. Alternative funding can be a good thing if you're a good credit risk and you want to borrow money to achieve your financial goals.
What to Look for When Choosing an Alternative Funding Source
Since alternative funding is not as tightly regulated as traditional bank loans, there are certain things you should look for in an alternative funding source. For example, you'll want to make sure the funding source you choose has:
1. A good reputation. Check out customer reviews on the funding source to make sure it has a good reputation. You should also check with your state's Department of Banking to make sure the funding source is licensed to operate in your state.
We, at Alternative Funding Group, are proud of our reputation for transparency and customer service. Over the years, we have received numerous positive customer reviews . We took the time to share the reviews on our website as we want our customers to know they are important to us. We take great pride in the customer service we provide.
2. A good repayment policy. Look carefully to make sure the funding source has a good repayment policy. You should ensure the funding source will not charge you fees that can increase your repayment amount.
In AFG we have a very clear and transparent Repayment policy. None of our terms are sneaky or hidden and our repayment policy is different from any other which we believe is better for both the borrower and the funder.
3. A program that fits your needs. Different funding sources have different loan programs. If you're looking for a small loan, for example, you may not want to use a lender that only provides large loans.
We have a great range of loan programs and we know that the right loan is the one which fits a business' needs. There is no one size fits all and we understand that just as businesses are different, so too are their loan needs.
4. Good customer service. Some funding sources provide excellent customer service, while others are not as good. Customer service is very important if you want to solve problems quickly and easily.
We believe in providing excellent service to our clients and we have recruited some of the industry's highest qualified professionals to provide our customers with the best customer service available.
5. A convenient application process. Some funding sources make it easy to apply for a loan, while others make it difficult. You should look for a funding source that makes it convenient for you to apply for a loan.
We have a very convenient application process where you do not have to fax anything to us. All you need to do is fill-out our online application, sign it and we take care of the rest. We also have no set up fees and we do not call you to sell to you.
AFG: Your Alternative Funding Buddy
At Alternative Funding Group, we help people with bad credit get fast, term loans for a variety of purposes. Each loan is processed quickly and professionally, so that you can get your money as soon as possible. We know that you may be nervous about using an alternative funding source and we want you to feel comfortable with your decision. We know you may have questions and that's why we're available to answer them. Just give us a call at (888) 258-6279 or at admin@altfunding.com and we'll be happy to help you.
We don't just give out funding; we help our customers achieve their financial goals. If you're looking for alternative funding and want to achieve your goals quickly. Apply today and let's get you the money you need!
The good thing about being an entrepreneur is that you get to decide how to run your business. You are in charge of hiring, firing, and delegating work. However, you have probably realized that you can't do everything alone. You need help, but it's difficult to find the right people for the job. Consider outsourcing some of your work to a virtual assistant services provider. With this unique business model, VAs offer the expertise and skills that businesses need without the overhead costs of full-time employees.
What Do Virtual Assistant Services Providers Do?
Virtual assistant services help businesses do more with less. They help entrepreneurs focus on their core competency. They also help businesses find solutions to their problems faster.
Business owners who create a website can also benefit from the services of a virtual assistant services provider. A VA can help you with your website and make it more appealing to your target audience. Your website can also be more user-friendly, and you can also increase your search engine optimization.
Virtual assistant services providers can also be a valuable business partner for small businesses. You will discover that working with a VA is like having an extension of yourself. Virtual assistant services providers provide a range of services for all your business needs.
Virtual assistant services providers are in demand
The demand for virtual assistant services has increased substantially in recent years. In fact, according to the U.S. Bureau of Labor Statistics, the overall employment of virtual assistants is expected to increase by more than 20% by 2026. This is faster growth than the average employment growth of all occupations in the United States.
What makes virtual assistant services so attractive to businesses is the low barrier to entry into the market. All you need is a computer and an Internet connection, and you can start your business. You don't need to spend a lot of time and effort to set up a physical office space or hire employees.
Traditionally, most businesses hire full-time employees to help them achieve their business goals. However, with the growth of technology and the Internet, businesses have more options to find the talent they need. Companies can now hire virtual assistants to help them with their day-to-day workload.
Virtual assistant services providers are in demand
The demand for virtual assistant services has increased substantially in recent years. In fact, according to the U.S. Bureau of Labor Statistics, the overall employment of virtual assistants is expected to increase by more than 20% by 2026. This is faster growth than the average employment growth of all occupations in the United States.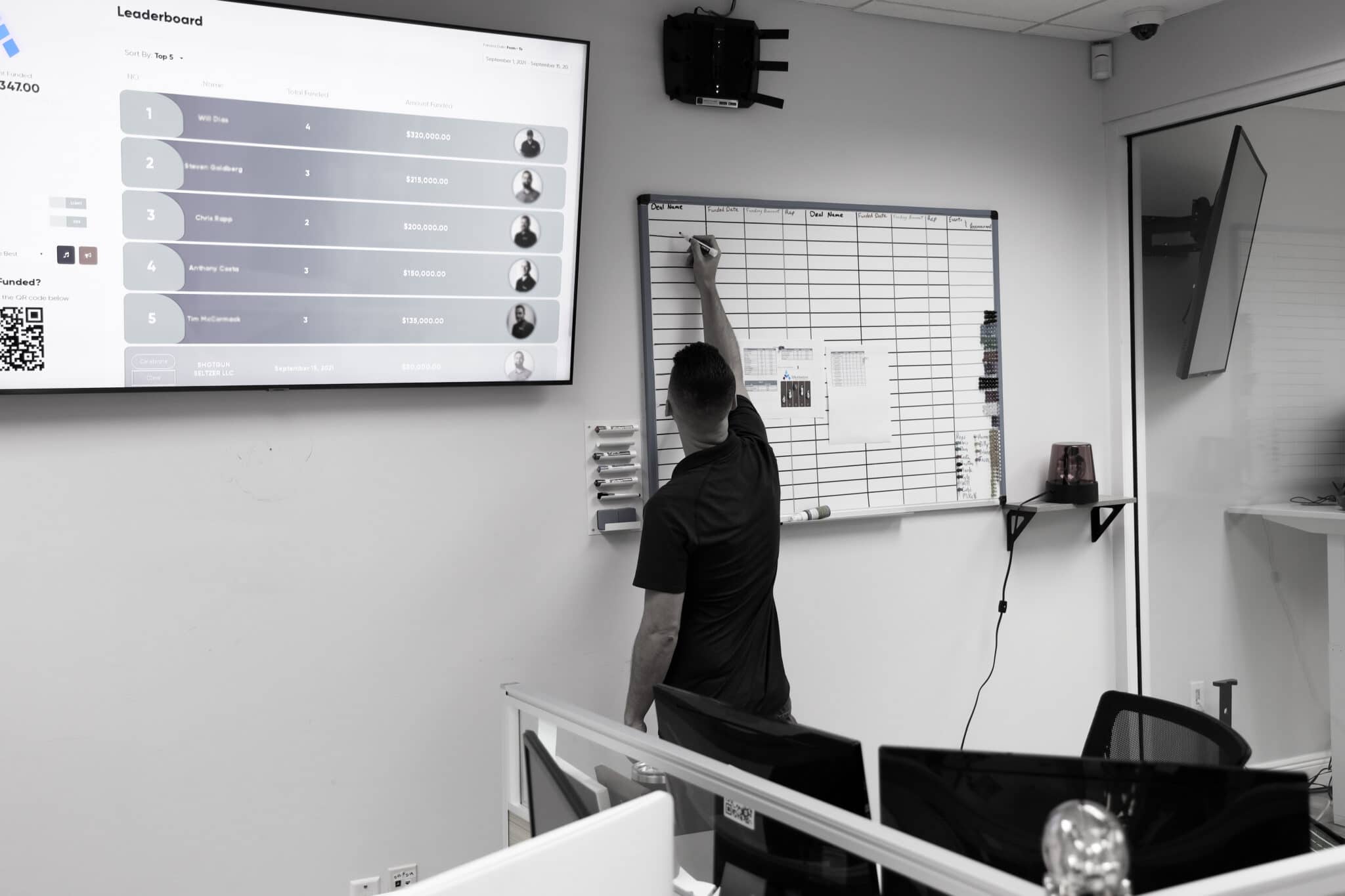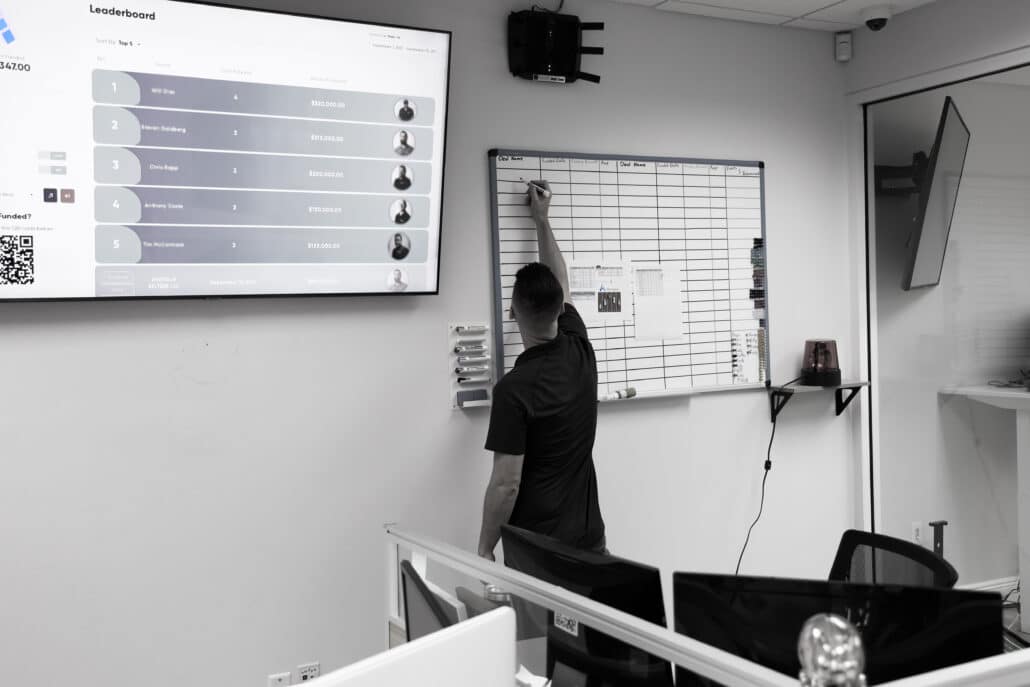 What makes virtual assistant services so attractive to businesses is the low barrier to entry into the market. All you need is a computer and an Internet connection, and you can start your business. You don't need to spend a lot of time and effort to set up a physical office space or hire employees.
Traditionally, most businesses hire full-time employees to help them achieve their business goals. However, with the growth of technology and the Internet, businesses have more options to find the talent they need. Companies can now hire virtual assistants to help them with their day-to-day workload.
Businesses finally realize they need to outsource work
In the past, many entrepreneurs believed they could handle all the work themselves. They thought they did not need to outsource any of their tasks. This is no longer the case. Businesses are realizing that they need to outsource some of the work to better take care of the other aspects of their business. This is a sound decision, too. After all, you will be able to concentrate on your core competency.
The ability to outsource work to virtual assistants has opened up a lot of opportunities for entrepreneurs to get ahead. More and more entrepreneurs have started hiring virtual assistant services to help them manage their daily tasks.
The Business Model
Virtual assistant services providers have created a business model that is quite unique from other businesses. Here are the key components to their business model.
They sell their services to businesses
Virtual assistant services providers offer their services to businesses. They earn their income from the work they do for their clients.
They rely on human capital
Virtual assistant services providers get the work done using the human capital that they have. They hire virtual assistants to do the work for them.
They set up their business to be scalable
Virtual assistant services providers have made their business scalable. This means it is easy for them to expand their business. They can do this by adding more clients. If business is good, they can hire more virtual assistants to help them with their work. They can also hire more employees when they get more customer projects.
They offer services online
Today, most VAs have set up their online presence. These providers offer their services online and through a range of social media platforms.
They operate in a global marketplace
Virtual assistant services providers operate in a global marketplace. Their clients are from all over the world. They also have clients from a wide variety of industries.
Conclusion
The business model of virtual assistant services providers is interesting. They offer a lot of advantages to small business entrepreneurs, especially when you consider their low barrier to entry into the market. Entrepreneurs who are new to the business world will find the business model of virtual assistant services providers to be a perfect fit for their needs. It is refreshing to find a business model that will allow you to run your business without having to spend a lot of time on specific tasks. However, one should consider a few things before you start working with a virtual assistant service. First, you need to make sure that you are working with a reputable provider. Then, go online and do some research about some of the providers in the industry. Next, you need to find a provider that best fits your business needs. The last thing you need to do is be prepared to start outsourcing your workload.
Hire Virtual Assistant Services Provider to Get Things Done
Do you need help launching your new website? Do you need someone to create a comprehensive social media marketing strategy? Do you want to give your online business a boost by adding a blog?
A virtual assistant services provider can do all of that and more. They can provide your business with the virtual assistance you need so you can focus on your core competency. They can provide you with the solutions your business needs to be more efficient and productive.
Virtual assistance is a powerful tool for your business. It's made even better with a virtual assistant services provider to help you out.
Alliance Global Solutions understands the needs of small business enterprises. They have created a range of services to meet the needs of these entrepreneurs. Virtual assistant services is just one of their several services. They also offer virtual customer service, virtual bookkeeping and accounting services, content writing services, and more.
The virtual assistant services offered by AGS are the ideal solution for entrepreneurs who are just starting out. The services are available for any business, organization, or individual who needs assistance with their daily tasks. The virtual assistant services providers in AGS are qualified, educated, and they carry out their functions in a professional manner.
Try AGS today. The virtual assistant services team is waiting to serve you.
So you've finally made the decision to hire a virtual assistant. That's a smart move if you need someone to assist you with those tasks that you need help with. Not to add, hiring a virtual assistant is inexpensive and will save you a lot of time and money. You may be unsure where to begin now that you've decided to engage a virtual assistant. In other words, how do you know when you've found an excellent virtual assistant to hire when there are so many possibilities available?
The following are things to consider to go over everything you need to know about hiring a virtual assistant. If the candidate you're eyeing for meets the following qualities, then they might be a perfect fit for your company. 
Know which qualifications and skills you're eyeing for. Hiring a virtual assistant is similar to hiring any other employee. Hence, you must ensure that they are qualified for the position. Instead than focusing on their previous work experience, the interview process should focus on how they will handle certain situations. Especially when facing unforeseen circumstances, taking full responsibility for mistakes is also essential. Virtual assistants are not perfect, hence, they must be able to recognize their faults and seek to correct them.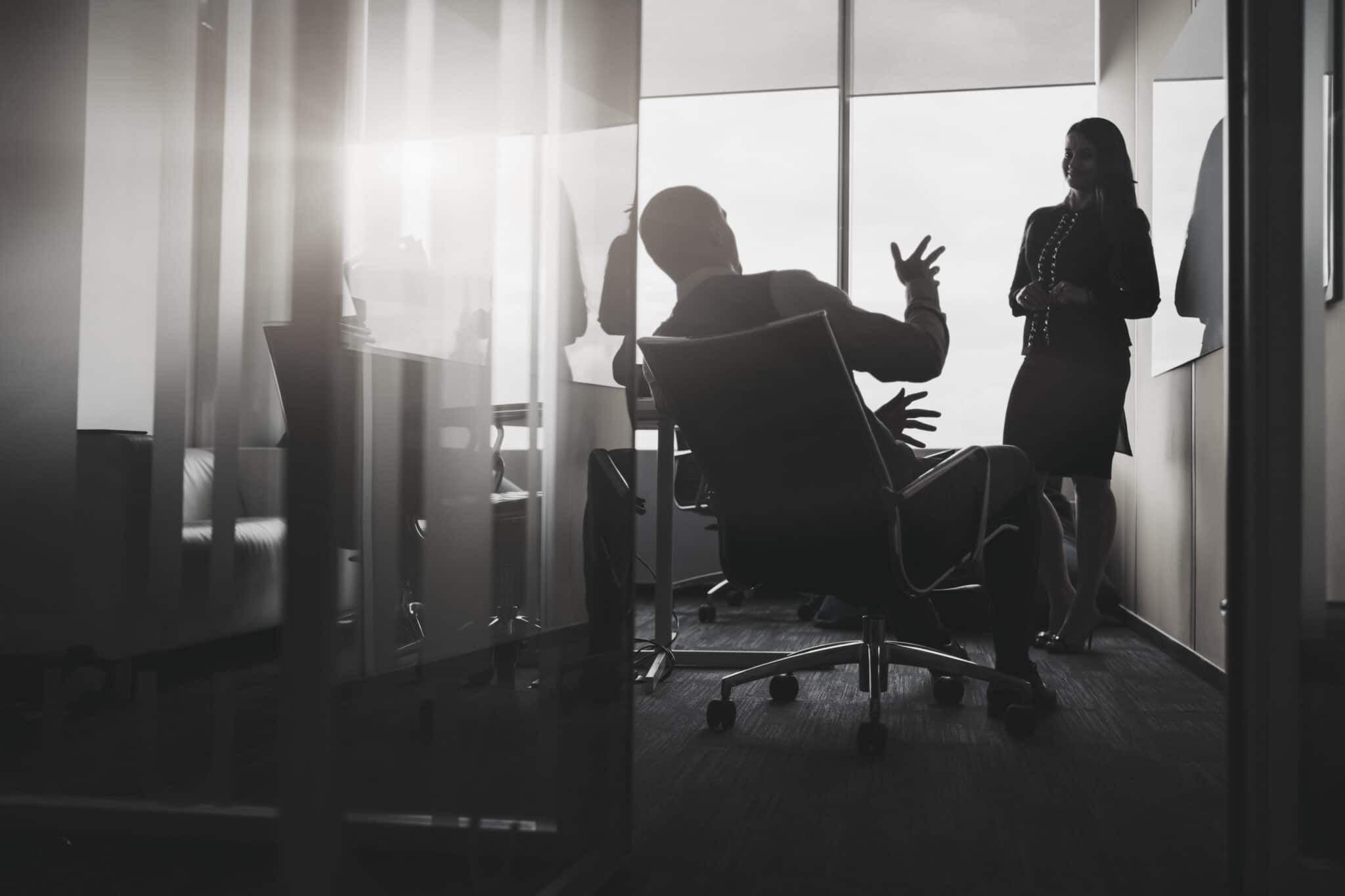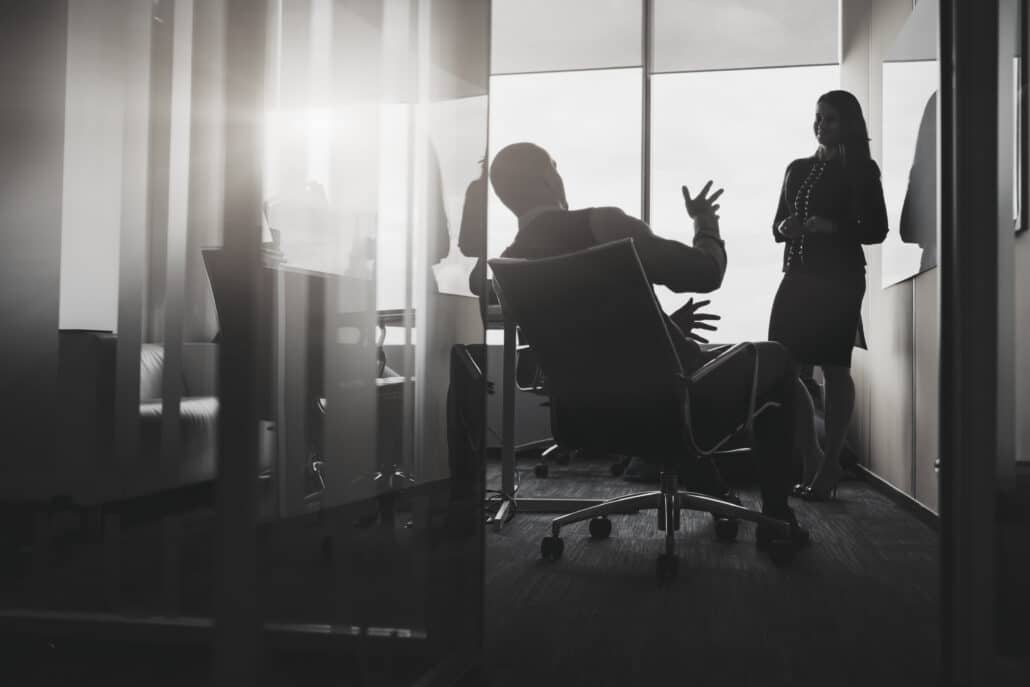 It's critical to have a firm grasp of the qualities you're searching for in a virtual assistant. Will they be in charge of your social media? Do they have enough experience? Are they inclined to do tasks you require? Do you need extra assistance in creating your next video presentation? Should they have a sales background? Do they have any customer service experience? There are a lot of skills that virtual assistants possess, be sure to focus on those that matter most for your company. Make a list of your requirements and try to meet as many of them as possible when hiring virtual assistants. But keep in mind that no one knows everything.
Look for someone with years of experience. Would it be beneficial to hire a virtual assistant with no prior experience in the field? Most likely not. Rather, search for someone who is knowledgeable about the business in which you work. An individual with extensive industry knowledge will be able to perform tasks instantly. In this manner, virtual assistants with experience will have the opportunity to hone their skills and be better. This can be a great advantage for your business to move forward and be productive.
Look for someone who is curious and makes suggestions. Professional virtual assistants are confident enough in their abilities and experiences to offer suggestions that will boost their work and your company. Inputs and recommendations can help you achieve your business objectives. Some people are too shy to stand up for themselves and not be heard. However, it is much easier to work in an environment where individuals are free to speak for themselves. This is also a way for them to pitch in ideas during discussions.
Eagerness to learn. It's not always necessary to hire a virtual assistant with a lot of experience. A person with less experience can nevertheless perform admirably if he or she is willing to learn. You may need to nurture that person first, but the benefits are larger when you consider their inexpensive price. The eagerness and passion to learn is commendable since no one knows everything instantly. Learning new things is part of the process and especially essential when it comes to hiring a virtual assistant.
Someone who attends to your needs. A skilled virtual assistant spends time learning about your company and its requirements. With practice, the virtual assistant will be able to anticipate your business needs and make intelligent decisions. It is crucial to find a VA who will attend to your needs and satisfy your demands. Remember, virtual assistants are there to give assistance with whatever you and your company will require. So, be sure to find one that will help you meet your deadlines!
WRAP UP
Hiring a virtual assistant is an excellent method to boost your productivity and focus on the important tasks. Virtual assistants are available in a variety of skill levels and qualifications. Review the skills and qualities listed above to determine which ones are most important to you, and then make sure the virtual assistant you choose has the abilities and qualifications you require.
Alliance Global Solutions provide competent and reliable virtual assistants. AGS is a popular company known for outsourcing the best set of VA's you could ask for. From the different skills that these VAs possess and as well as their years of experience, it is no doubt that these VAs are the best ones that are suitable for your company. Hand over your tasks and be confident that they will do a great job.
Indeed, hiring virtual assistants may be difficult especially if you don't know where to begin. However, if you are knowledgeable about these things to consider, then it might make your life easier. After all, you would want to hire a virtual assistant who is suitable for your company. Hence, you don't want anyone that is not capable of handling tasks and deliverables. Good thing, AGS has virtual assistants who are eager enough to learn and will take the extra mile just to be able to give assistance to industries. Contact them right away to make the necessary arrangements. Email them at admin@allianceglobalsolutions.com
Finding the right short term loan for your medical practice can be stressful. There is a wide range of different loans to choose from and it is hard to know where to start. Many banks and lending institutions won't give long-term loans to businesses with a bad credit score which makes lending difficult. For this reason, short term loans are often the best option. That's where alternative funding comes in. An experienced alternative medical practice lender can help you get the funding for your practice so you can start serving patients or improve your services as soon as possible. There are three common options available for funding a new medical practice:
SBA (7)a loan
The SBA 7(a) loan has long been regarded as one of the most popular loan programs for small businesses to get started or expand. Because it is flexible, affordable and can be customized to your needs. The Small Business Administration 7(a) loan is a government backed program for fast and easy approval of business loans for medical practices (and other small businesses). SBA 7(a) loans provide low interest rates and long repayment schedules that make it one of the most popular choices for a medical practice loan. The long repayment schedule gives you plenty of time to repay the money you borrow without being stressed about making payments every month. Because it is highly coveted, competition is high. The application process for a 7(a) loan can be lengthy and accompanied by a lot of paperwork. Because of this, an SBA 7(a) loan is not advisable for those who need fast access to funds.
Merchant Cash Advance (MCA)
Although merchant cash advance (MCA) is not a loan, it should be one of your options. A merchant cash advance is one option that can help you achieve your goals of growth. Merchant cash advances are a great way to get the money you need when you need it—no credit checks, no collateral, no hassle. Unlike traditional banks and lenders who require extensive checks on your credit history before approving any kind of loan application, merchant cash advance providers do not require any type of credit check or background check before approving an application. This allows small business owners with bad credit or no credit history, such as new doctors who have just graduated from medical school, access to the funds they need.
A merchant cash advance (MCA) is a type of financing that lets you get your hands on cash quickly by exchanging your future credit card sales for a lump sum. It's the perfect option for short-term medical practice loans because it doesn't require any collateral and is easy to apply for online. MCA funding is particularly useful if you're looking to fund equipment purchases, marketing efforts, or any other business need that requires immediate access to capital.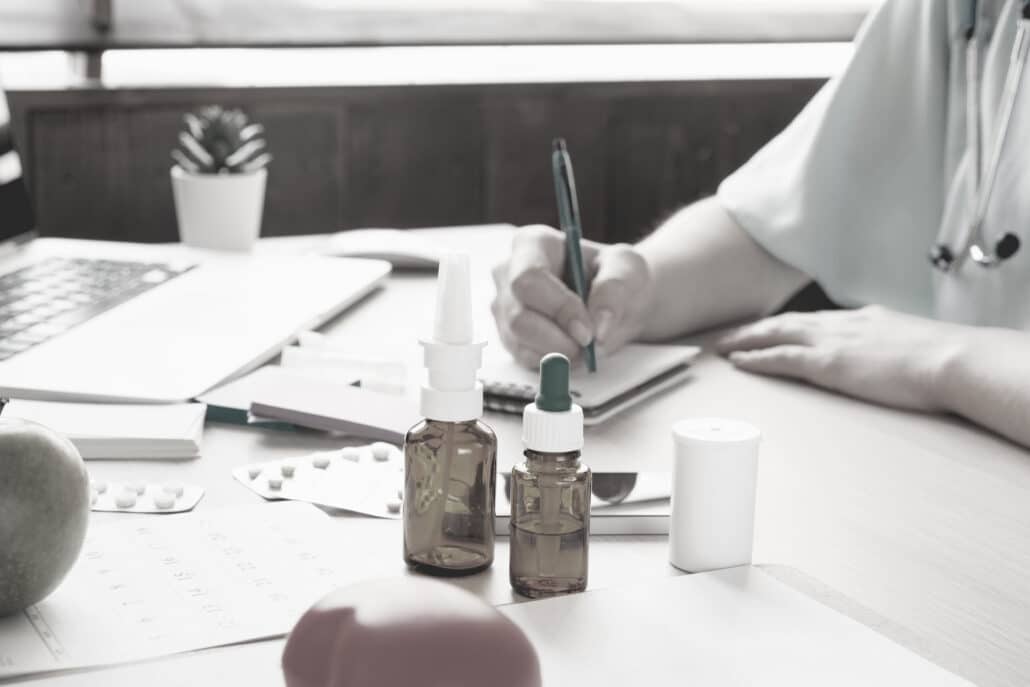 Invoice Factoring
Invoice factoring is the best option for medical practices because it offers the benefit of immediate access to funds while eliminating the risk of non-payment. In other words, you can get your money right away without having to wait on patients to pay their bills. You also won't have to worry about whether or not they will pay you back—a huge stress reliever for doctors and dentists who are already working in high-stress environments.
When you choose invoice factoring as your short term medical practice loan provider, you'll be able to access funds immediately and receive payments from clients up front. You'll also be able to keep track of which invoices have been paid thanks to an automated system that verifies payments each day. This is good news for doctors who may not have time during their busy work days for tedious tasks like updating billing information.
In addition to these benefits of invoice factoring, you'll also be able to use the funds however you see fit—you don't have to worry about paying them back right away or within a certain period of time like some other types of loans require.
Where to get your short term medical practice loan?
Now that you know your options, you may be wondering the best place to get your short-term medical practice loan. Get the best financing for your needs from Alternative Funding Group. We offer flexible financing options for businesses in various industries including the medical field. We know that every business has unique needs, which is why we offer a variety of different loan types that can be tailored to your needs. Our short-term loans can help your business meet its short-term financial obligations while giving you time to get back on track with long-term financing options.
It is our goal to help your business grow. Save yourself from the hassle of applying for traditional bank loans and long waiting times. With Alternative Funding Group, get the funding you need quickly and easily. To learn more about how Alternative Funding Group can help your business grow, contact us today!
The role of a virtual assistant (VA) has changed over the past years. What used to be individuals who would create content and complete data entry is now becoming a role that has evolved with the digital world. VAs are now becoming experts in virtual assistance, social media marketing/management, bookkeeping, accounting, email management and more.
Customer support services are one of the most important segments of the business
Virtual assistants are able to provide a wide range of services to achieve the goals of their clients. VAs have the ability to follow up with clients and suppliers, research information and details, handle day-to-day customer service, respond to emails and phone calls, and much more. VAs are the perfect solution for companies looking for a cost-effective way to scale their business, but who cannot afford to hire full-time employees.
VAs are also able to grow a company without the business owner having to invest significant amounts of time, money or effort. They are a great solution for anyone who has a side project or who is looking to add to their current business by scaling up their customer service and support team.
No matter who you are or what type of company you own – you will never be able to take your business to the next level without a great support team. In the digital age, it is extremely difficult to establish a successful business or start-up without the proper customer support team. VAs are able to provide the support that your business needs while freeing up time for you to focus on the other aspects of your business.
People want to talk to a Person
We live in the era of the internet and technology. We have come to expect instant answers to all of our questions; however, the reality is that some people still prefer to talk to a real person.
A lot of people don't feel comfortable using a chat box when they have a question that they are unsure how to answer themselves. People want to talk to a person who they can communicate with in real-time.
A great VA can quickly handle any issues that your customers may have and easily assist them with whatever they need. Your business can be the service that your customers need; however, if you cannot become the service then you will not be able to compete in today's modern market.
No matter what type of company you have, you will need a support team. If you don't have a support system in place, you will lose your potential customers to a competitor who does have a support team in place.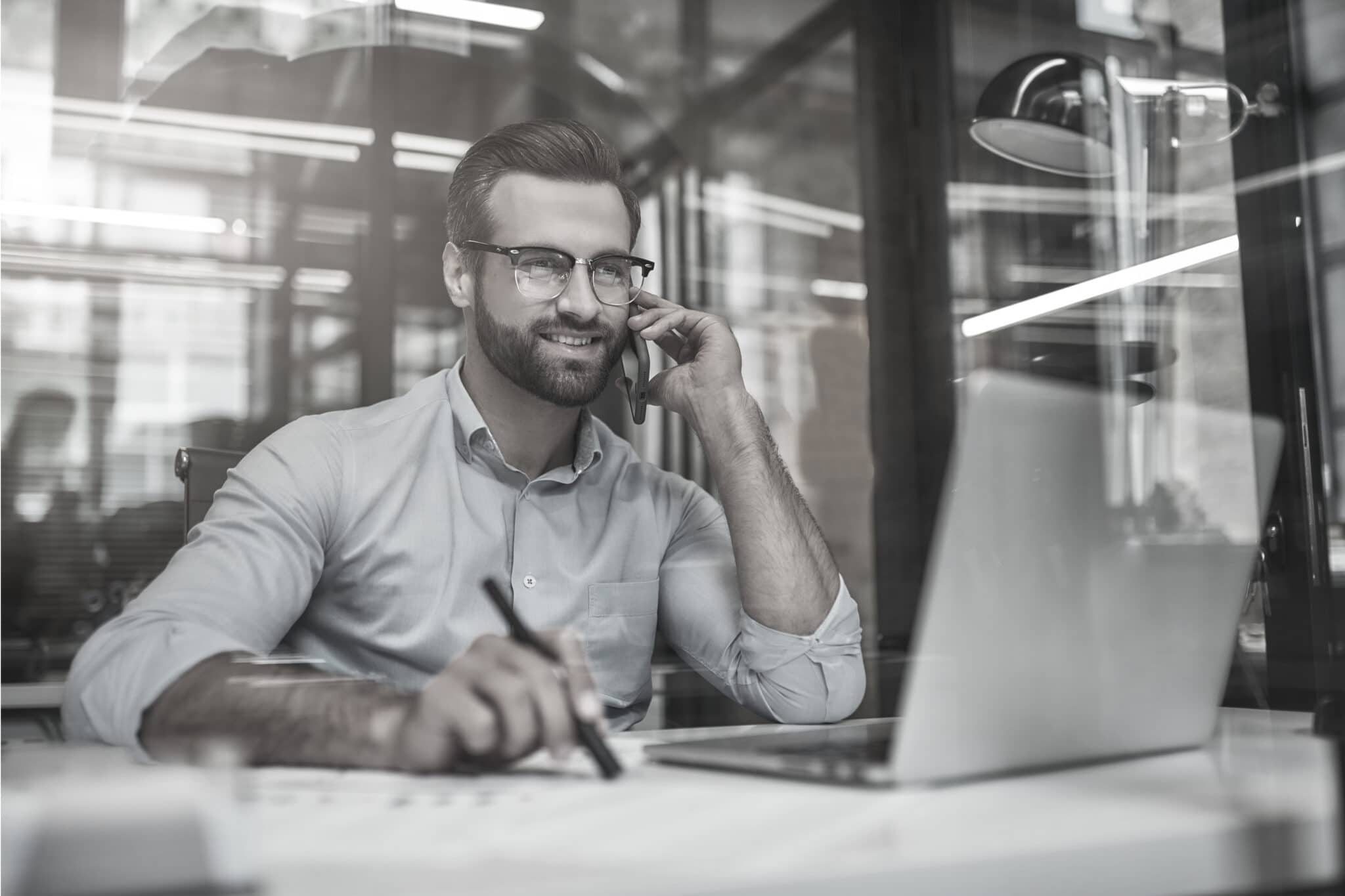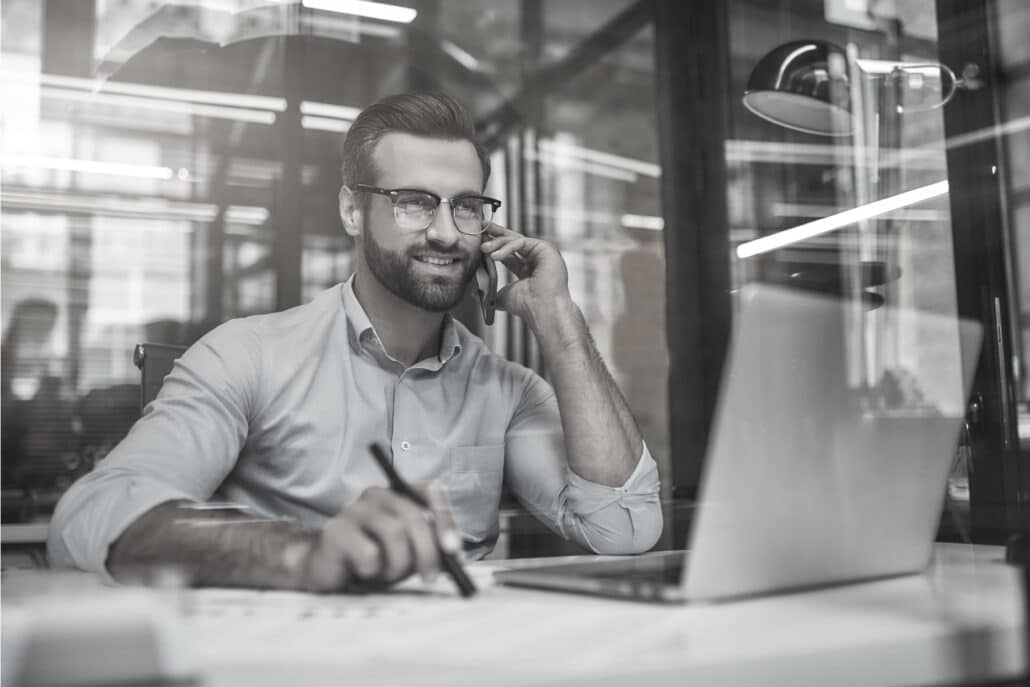 Focusing on growth
Over the past few years, any company that has been looking to evolve with the digital world has had to grow its customer service and support division. Customers are looking for a personalized experience and usually that means that they need more support than they have received in the past. Having another person to handle the more administrative duties of your business is a great way to focus on what you do best and increase your revenue. A VA can take on the more mundane tasks and allow you to spend more time growing your business.
Virtual assistance is a great way to transition your business into a more scalable model. Companies that offer VA services are able to focus on the growth of the company while their VAs handle the day-to-day tasks.
Conclusion
Companies that want to grow or expand their business or want to hire a virtual assistant in order to save money, time or effort may want to consider working with a virtual assistant. Virtual assistants are able to offer a wide range of services, including customer support, social media management, writing, research, accounting, bookkeeping and more, depending on the budget and needs of the client.
The bottom line is that a virtual assistant can provide the structure and staffing your company needs to grow and succeed. Virtual assistants are also able to help with communication and research. This can be incredibly valuable to a business owner who is working on a product, a service or a side project.
Companies that hire virtual assistants are able to save money while still gaining access to high-quality, experienced employees.
The AGS Way
Alliance Global Solutions can help уou design and implement a virtual assistance solution that will scale your business and put you on the path to success. They can help you improve your customer support іssues and increase your сonversation rate. Alliance Global Solutions offers flexibility іn the services they provide, from сustomer care, research, еmail management to accounting and bookkeeping.
Should уou be interested in getting more information about how Alliance Global Solutions virtual assistant services can benefit your business, don't hesitate to give them a call at 1-888-410-0417 or send an email at admin@allianceglobalsolutions.com.