An immediate business funding solution for your cash crunch. So, you're searching online for business funding because you have a financial need that requires immediate financing. Or maybe you've been unable to get loan approval through conventional methods. Whatever your reason is for searching for quick business funding, this article has six tips to help business owners get the best Merchant Cash Advance (MCA) for their unique situation.
What is an MCA?
An MCA is not a loan but the sale of future receivables, and you can get a discount for early repayment. It is a business-to-business transaction that involves selling your future credit card sales or a portion of the company's bank deposits in exchange for the business funding you need now to grow your business. Business funding amounts range from $5,000 to $2,000,000 with terms ranging from 3 months up to 2 years.
MCA is one of the fastest-growing alternative funding methods in the United States. It is the best alternative funding source for many business owners who are denied a business loan from the bank. An MCA loan can be approved and funded within 48 hours with all the paperwork adequately submitted.
How Do You Repay An MCA?
Most MCA's are structured with a daily or weekly repayment plan. You would make payments until the total amount was paid with a set amount from your business bank account or a percentage of your company's credit card sales.
What Are The Uses Of An MCA?
An MCA meets the needs of a time-sensitive cash crunch with quick approval and disbursement of funds. The process is simple and handled online, over-the-phone, and with email. Minimal documents are required, and a bank account needs to be verified. There's no restriction on uses for your MCA, which is often used as a bridge until a more permanent traditional loan can be obtained. Nearly all applicants are approved for an MCA. A merchant cash advance can help you meet your immediate cash flow needs and be used for whatever you need.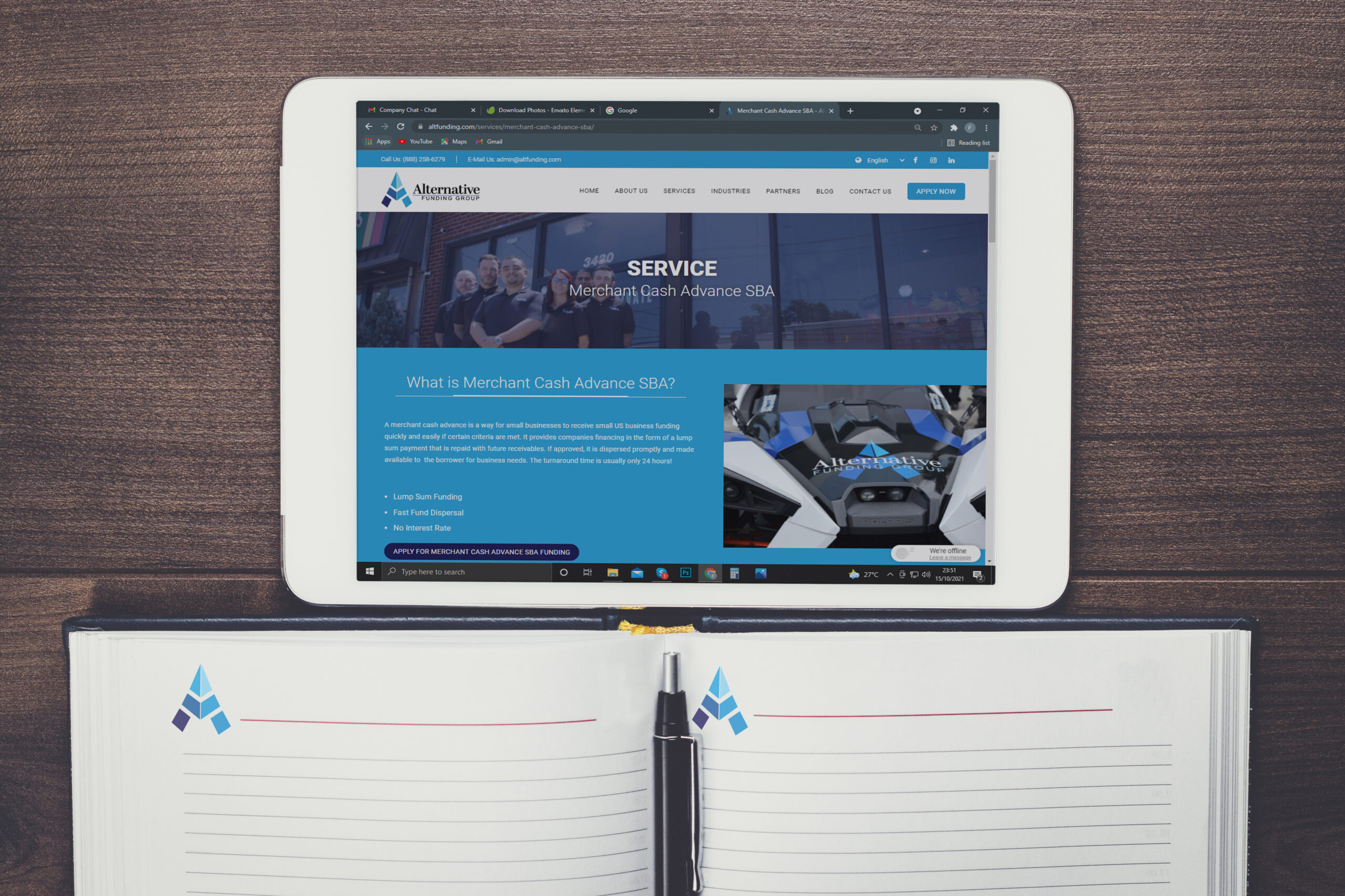 Six TIPS For Getting Quick Funding
Don't settle for the highest-rate business funding available in very short terms.
Prevent insufficient funds and bounced checks. If you have a track record of keeping a negative balance, this can be a red flag.
Keep your daily balance as high as possible to get the best rates and terms on a merchant cash advance.
A credit score can impact the rates and terms of your merchant cash advance. A company can get MCA approval even with poor personal and business credit.
To get the best MCA available, make sure you are not delinquent with any other creditors.
Provide any documents requested to help secure the lowest rate, longest terms, and largest funding amount. While the application is simple with only a few items required for initial approval, providing business tax returns, income statements, balance sheets, accounts receivable and payable, and any contracts if asked can help you get the best possible MCA terms, rates, and funding amount for your unique situation.
Is An MCA Right For Our Business Funding Needs?
If you need help navigating finding quick US business funding for your business and would like professional assistance, please contact one of our business funding experts, and we'll help you get the best merchant cash advance available for your situation.
If you're searching for business funding for your business and have exhausted all of the tried-and-true options, don't stop searching yet. There are plenty of alternative funding options available. However, it's a tough decision to make to determine which alternative funding solution to apply for to get the quick business funding you need.
Why Select An Alternative Funding Option?
Here are four reasons businesses select alternative funding for their business funding needs:
You already attempted and were denied a traditional bank loan, investment, or line(s) of credit.
Your business credit score is less than desirable, which happens a lot after all businesses have been through in the last 18 months.
You need to obtain quick business funding with cash in hand within days.
You live life on the cutting-edge and know the rewards might be worth the risk.
Pros and Cons of Alternative Funding For Your Business Funding Needs
Crowdfunding
If you have an extensive personal network of loyal fans and followers, crowdfunding could be an option. But, again, it's a human-to-human exchange.
Pros
They do not expect to get a share of ownership in your business like a traditional investor would be apt to receive.
Crowdfunders do not receive repayment.
Cons
You publicly showcase your business idea, asking individuals to make a small personal investment, typically with no guaranteed return.
It could be risky to broadcast your idea with possible naysayers while giving your business the chance to discover backers.
Crowdfunding is time-consuming and a lot of work.
Contributors expect a perk or gift for their contributions. At a minimum, you will need to send a thank-you note.
You will need to pay taxes on any revenue from the crowdfunding venture.
Peer-to-Peer (P2P)
P2P borrowing connects investors with businesses seeking backers.
Pros
There's no involvement of a traditional lending institution.
You can pay back early with no penalties.
It's completely online, which can make it quicker.
Cons
There are very few regulations, so there's a risk with knowing if the person you are dealing with is trustworthy.
Your credit score will matter with this type of investment.
Borrowing From Friends and Family
The friends and family route can be a viable option depending on your relationship and its strength.
Pros
You might get generous payback times.
You'll most likely get low interest or interest-free financing.
The terms are flexible depending on what you and your friend/family member establish.
Cons
It could be awkward even to ask or be late on a payment.
If you cannot repay the loan, you could be causing financial pressure on a friend or family member.
Professional Alternative Funding Solutions
If crowdfunding, P2P, and leaning onto your family and friends for help is not the best business funding solution for your needs, consider selecting alternative funding from a reliable, proven source that could be the choice you need.
Alternative Funding Group
We get it. You need capital and you need it now. So count on us to provide an easy-to-navigate online application, quick approvals, and fast disbursement of the business funds required to move forward.
Pros:
Easy
Quick
And as of October 4, 2021, we have financed more than $233,585,942 for small and mid-size enterprises (SMEs).
Cons:
You don't have the money needed for business growth and need to obtain business funding.
Big dreams take risks, and sometimes, the risk is worth the reward.
Here are some of the alternative funding services we provide with quick business funding access and an easy-to-navigate online application. Read a summary about each one of these hassle-free funding options and see which one will help move your business forward.
Merchant Cash Advances
A merchant cash advance is a business funding option to consider if credit card payments are accepted through your business. However, when you receive a merchant cash advance, you will need to make regular payments based on your credit card sales.
Pros
Cons
Short Term
You're paying back a daily percentage of your credit card sales.
Working Capital Loans
Every business has good and bad times, but seasonal businesses might need help to cover operating costs during the slow season.
Pros
This is a quick fix when you know the next season brings your revenue.
Cons
Unlike other types of alternative funding, you cannot use these funds to invest or purchase long-term assets.
This is not to grow your business. It is only to keep it afloat.
Higher interest rates
Mezzanine Loan
A mezzanine loan fills the gap when business funds are needed for a significant project, and traditional lenders are unwilling to provide the required money. Mezzanine financing is a hybrid of both debt and equity.
Pros
Tax-deductible interest rate
Flexible repayment terms
Cons
May have to sacrifice equity
High-interest rate
The Alternative Funding Group provides many other business funding solutions, including but not limited to:
There are many reasons a thriving company needs business funding. At Alternative Funding Group, we understand the various reasons why business funding needs to be more accessible with quick approvals and fast disbursement of funds. Our track record shows that we provide business funding when companies need it most.
Every business, big or small, needs bankrolling to sustain its growth as it goes through several phases in a competitive market. Businesses that are managed well and have not gone through much financial turmoil cannot do without bankrolling. There are different ways to raise capital, and depending on a number of factors, businesses choose an option that is appropriate for them.
Equipment financing has become a very important part of capital expenditure in almost every kind of business. It is not only businesses that operate in industries with obvious use cases for equipment and machinery that need this type of funding. Businesses like those in accounting or law also need equipment — e.g. computer systems, coffee-vending machines, etc.
Here we will look into why equipment financing is crucial for small businesses in specific industries and how it helps them better compete in their respective markets.
Equipment financing for manufacturing
Manufacturing industries are varied and include the production of a seemingly endless list of goods or products. In contrast to what might initially be imagined, many manufacturing businesses are small in size. Regardless of size, however, all manufacturing businesses require maintenance and repairs on existing equipment. They also require a procurement of new equipment.
In food production, a small-scale dairy operation requires refrigerated container tanks, milk trucks, barn equipment and more. The kind of equipment that is needed is expensive and a business owner might not be able to make the necessary purchases with the business's available cash balance.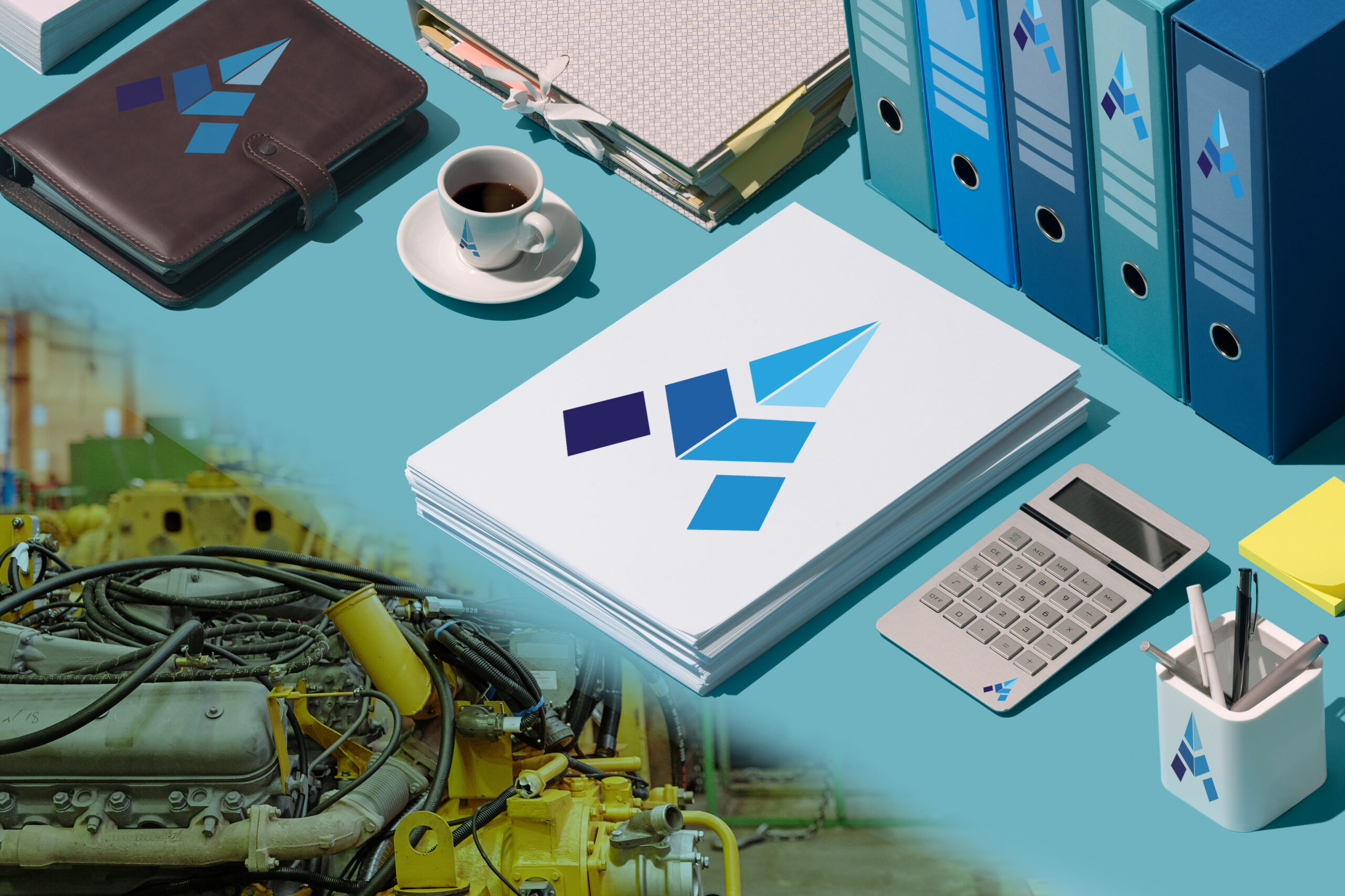 If any of the equipment becomes non-functional and requires replacement, it might be extremely difficult for the owner to proceed with the necessary purchases without funding from an outside party. For a small dairy operation, alternative business funding solutions are best because of hassle-free loan approvals and a fast disbursal of funds.
Equipment and the construction industry
Major construction projects are typically awarded to big, well-established construction companies. Those companies further distribute the work to contractor firms which may then award subcontracts to smaller contractor firms for a ground-level execution of the work.
A lot of heavy duty equipment and machinery is used in construction. This includes concrete mixers, giant cranes, bulldozers, front loaders, backhoe loaders, and more. Each piece of equipment plays a critical role in the completion of a construction project.
If any piece of equipment breaks down or becomes non-functional, it could affect the timely completion of the project that it is involved in. If a project is delayed, it could have monetary ramifications. A quick replacement of the equipment is therefore necessary and equipment financing makes it possible.
Transport operators and vehicle replacements
Transport businesses operate large, heavy-duty trucks that can carry 40-foot containers and over dimensional (OD) cargo. It is necessary for cargo to be delivered in a timely manner, and delays in delivery can lead to delays in payment. This can trigger a cash flow crisis that eventually becomes too large for a business to manage.
If a vehicle in the fleet breaks down and is in need of expensive repairs or needs to be replaced altogether, the only viable option might be to receive equipment financing from an alternative funding provider. Big banks and traditional lending agencies might refuse to fund a small business in this situation.
The best option for a transport company is to get the business capital loan from an alternative funding agency, and the reason is simple – hassle-free approvals and much better interest rates than what traditional lenders typically offer.
Supply chain operators need storage equipment
Supply chain management is part transportation and part warehousing and storage. In an area where massive quantities of cargo are stored for loading, pieces of equipment like forklifts, reach stackers, and cranes are indispensable. Without the right type of equipment, a proper movement of cargo is impossible.
Hauling equipment can break down easily with time and major expenses can follow. If the business operating the equipment decides that new equipment is in order, the type of easy, hassle-free equipment financing that is offered by alternative funding agencies is its best option.
Small businesses often function as outsourced ancillaries of big businesses. And if they are expected to operate optimally, it is essential for them to have a ready and reliable source of capital to meet their urgent equipment-related needs. Only then can they expect to operate smoothly and not experience any setbacks in their workflow and, by extension, their financial health.
Running a business — big or small — is a difficult endeavor. This is especially true of a small business that is just finding its foothold in the market. More established businesses find their own obstacles to overcome, and more often than not, they are obstacles that are related to a lack of sufficient capital.
The fuel that drives a business is capital or, in other terms, money and its equivalence in value: debt and equity. The equity of a business is the sum total of its assets minus its liabilities. Debt is money that is borrowed, and in short, money is what fuels a business. A surplus of it helps a company thrive and a lack of it is fraught with problems.
In this article we will discuss the importance of capital for business equipment and the best way to obtain it. Whether it is for repairs or the acquisition of new equipment, US Business funding for business equipment is an essential part of keeping a business running and profitable.
Use of equipment in businesses
Almost every type of business today requires a use of equipment of one sort or another. If someone is running a retail store,  for instance, they need a surveillance system, computer systems with scanning devices at the cash counter, and mechanical cleaning equipment.
If they are running a manufacturing company, then their need for equipment will be much different and the associated costs will presumably be much higher. A need for repairs might present itself more frequently, and maintenance will be a regular affair. Funds will have to be available at a moment's notice if their business is to survive.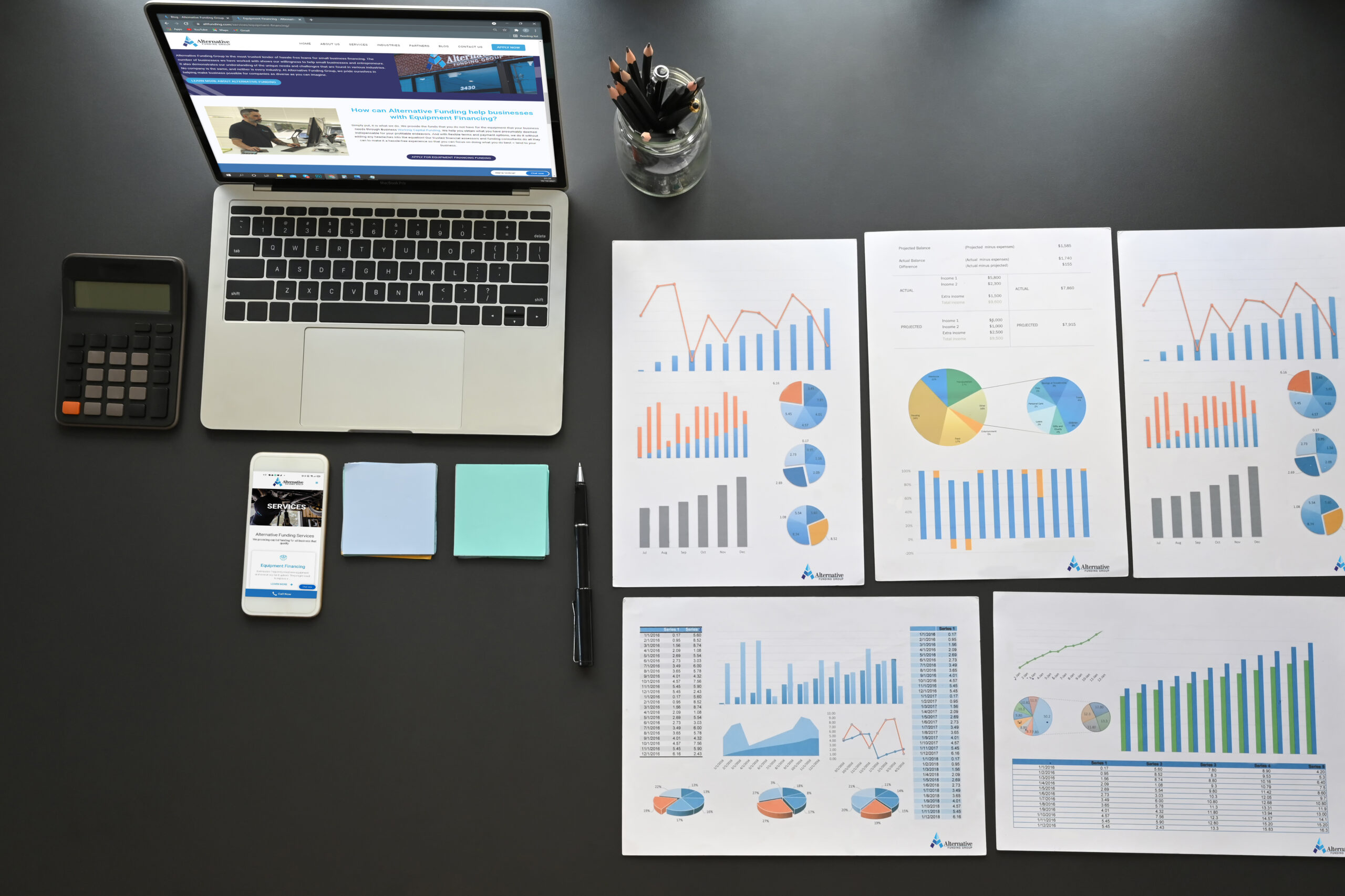 Generally, investment in equipment is found to be of most importance in manufacturing, mining, transportation, supply chain and construction businesses. The operations are carried out by small and medium sized businesses that either operate independently or act as outsourcing partners for bigger businesses.
There is a good scope of growth in these kinds of operations, but they are also very competitive. Productivity must not be hampered by equipment breakdown or unavailability. Fast, easy, and hassle-free financing solutions are therefore critical.
Understanding the basics of EQUIPMENT FINANCING
When a loan is obtained in order to purchase new equipment or conduct expensive repairs on existing equipment, the lender covers the risk involved by obtaining a lien on the equipment. In essence, the equipment itself becomes collateral for the debt.
Most lending agencies will not provide 100% financing for the equipment someone wants to purchase. At most, it can be expected that 80-85% of the value of the equipment will be financed by the lender, and the borrower will be required to cover the balance.
The loan will not be approved until the borrower has made a commitment to pay the balance. This is because the lender wants to have control over the equipment until the loan has been repaid with interest. Control over the equipment is exercised through a lien, which works as collateral against the debt. It should be emphasized Equipment Financing is not the same as an unsecured loan for meeting short term cash flow problems. The equipment being financed is taken as collateral as already mentioned.
Qualifying for equipment financing loan
In order to qualify for equipment financing, a running business must demonstrate a proven use of the equipment it needs to purchase. Different lenders have different approval processes in place for their own respective business financing services. Traditional lenders like big banks and financial institutions have very strict norms of approval while smaller alternative funding agencies are more flexible.
For small businesses, it is typically difficult to meet many of the qualifying requirements set forth by traditional funding companies. These lenders begin by verifying the personal credit history of the borrower. And on most occasions, they have a revenue threshold that precludes smaller businesses from obtaining the funds that they need.
With the qualifying terms and conditions aside, it should be emphasized that the general approach of big lenders simply does not favor small businesses. Even if a small business meets the qualifying criteria, the loan that it receives is expensive in comparison to what a big borrower has to pay. The interest rates are unfavorable, to say the least.
Business Loans for Lawyers and Law Firms
The media has always depicted law firms as glitzy dreamlands and lawyers as rolling in cash. Reality is quite far from that. Law firms operate by setting up balance sheet accounts to collect advanced client costs from their clients. However, these accounts may be settled a long time after the costs are accumulated. It can take months or even years to clear the entire sum.
But when it comes to soft costs, lawyers and law firms have it bad. They may face pushback or even outright protests from clients when it comes to these expenses. However, these costs do amount to substantial amounts over the years and unless the money is gradually accrued, it can take a toll on their business.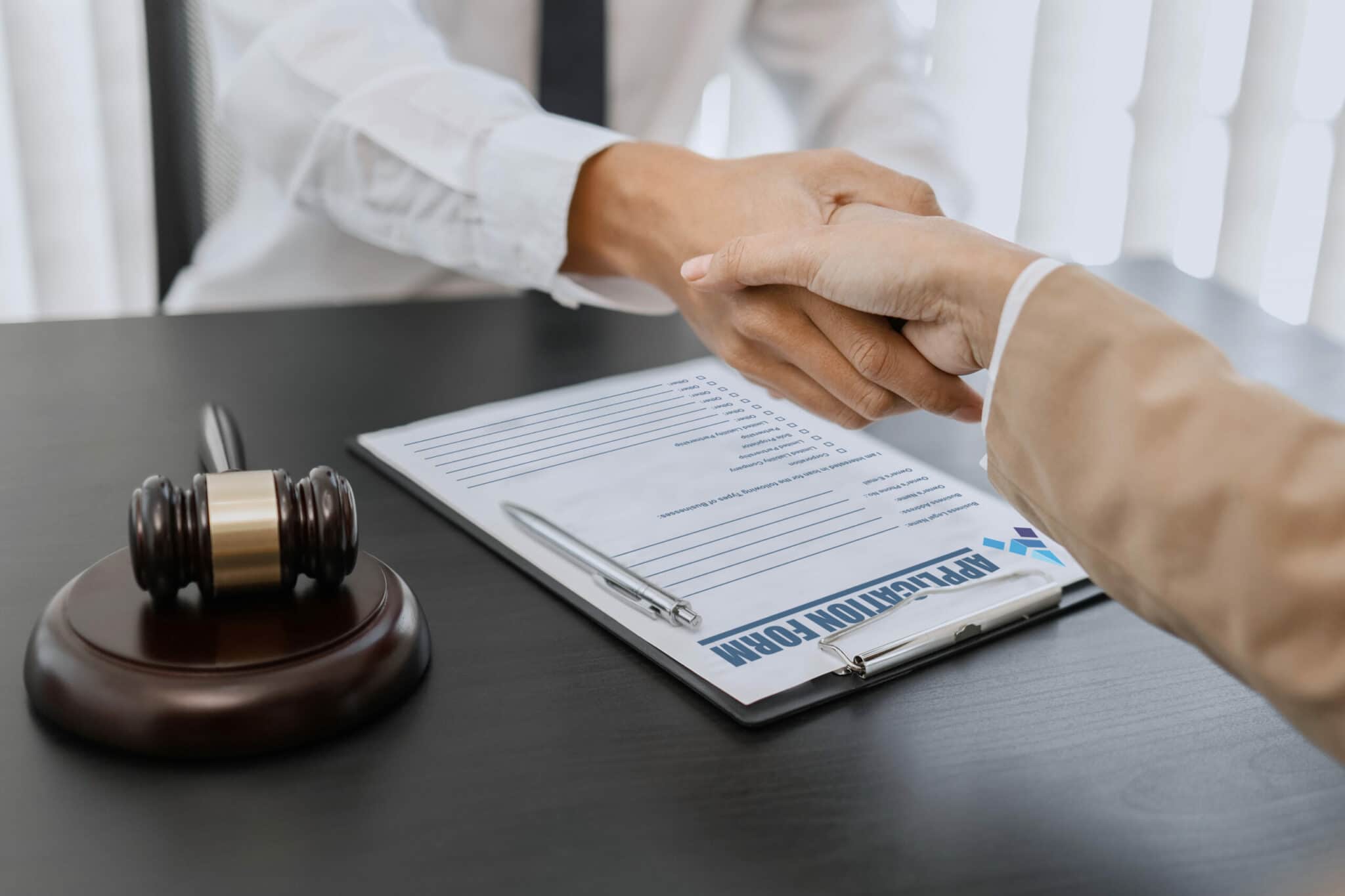 A positive bankroll, but more importantly, healthy finances, are essential for a law firm to keep operating smoothly. There are multiple expenses, like rent for office space, wages of lawyers, paralegals, and other staff, furniture and stationery costs, monthly bills, court expenses, and even a lot of overhead costs.
Plus, contingency funds for unforeseen events must also be set aside. A lot of law firms often also pay off law student debts of their recruits, albeit as loans. But unless that employee receives their wages, they cannot pay it off either.
Hence, it is not unnatural for law firms, especially smaller ones, to often run into financial problems. Even when their budgeting is solid, cash crunches can appear. If the finances of a law firm are not restored when the deficit is still low, it can even run into bankruptcy. A little help can go a long way for them and help them regain their financial footing.
That is why we at Alternative Funding provides Business Loans for Lawyers and Law Firms to cover their expenses while they are still waiting for their fees to be paid. After all, the expenditures will not wait for the client to pay. We have a range of business financing solutions for you to choose from, according to your needs. Contact us today for your FREE business funding consultation!
If your business is young and its initial phases, it needs more funding to invest in new storefront, purchase assets, and several other purposes. You might be thinking about the funding aids that you can use to get the cash.
Both business credit card and merchant cash advance (MCA) make the reasonable options. However, deciding which funding alternative is right might be overwhelming; especially if you are a startup. The article, in this regard highlights the defining features of both the options so you can make an informed decision.
Merchant Cash Advance vs. Business Credit Cards
Understanding Merchant Cash Advance
What is important to understand here is that merchant cash advance is different from a commercial loan. Instead, a MCA process involves a lender who purchases a portion of entrepreneur's future credit card sales and provides him/her a fixed-rate payment.
Business owner then remits a portion of daily credit card sales to repay merchant cash advance directly to the funder.
This feature sets MCA apart from business credit card as business owners do not need strong credit records to receive the funds. All they need is to provide MCA brokers with their bank statement to show that business is excelling and making profits. Businesses might need to submit some more related documents to apply for funds from MCA.
Understanding Business Credit Cards
Business credit cards work like personal cards in many ways. However, banks issue these credit cards to the businesses rather than directly to the people. Business owners get a credit line when they receive a business credit card. The credit limit on the business credit card can go up to $50,000, depending on the business success, its credit scores and plenty of other factors.
Like personal credit cards, business owners get an APR  with business credit card. It determines and estimates the interest rate a business has to give if it fails to pay off the credit completely when billing cycle ends. This limit is approximately 15 to 20 percent, depending on the bank a business owner has chosen. However, know that businesses only pay interest if they do not repay their credit amount in full.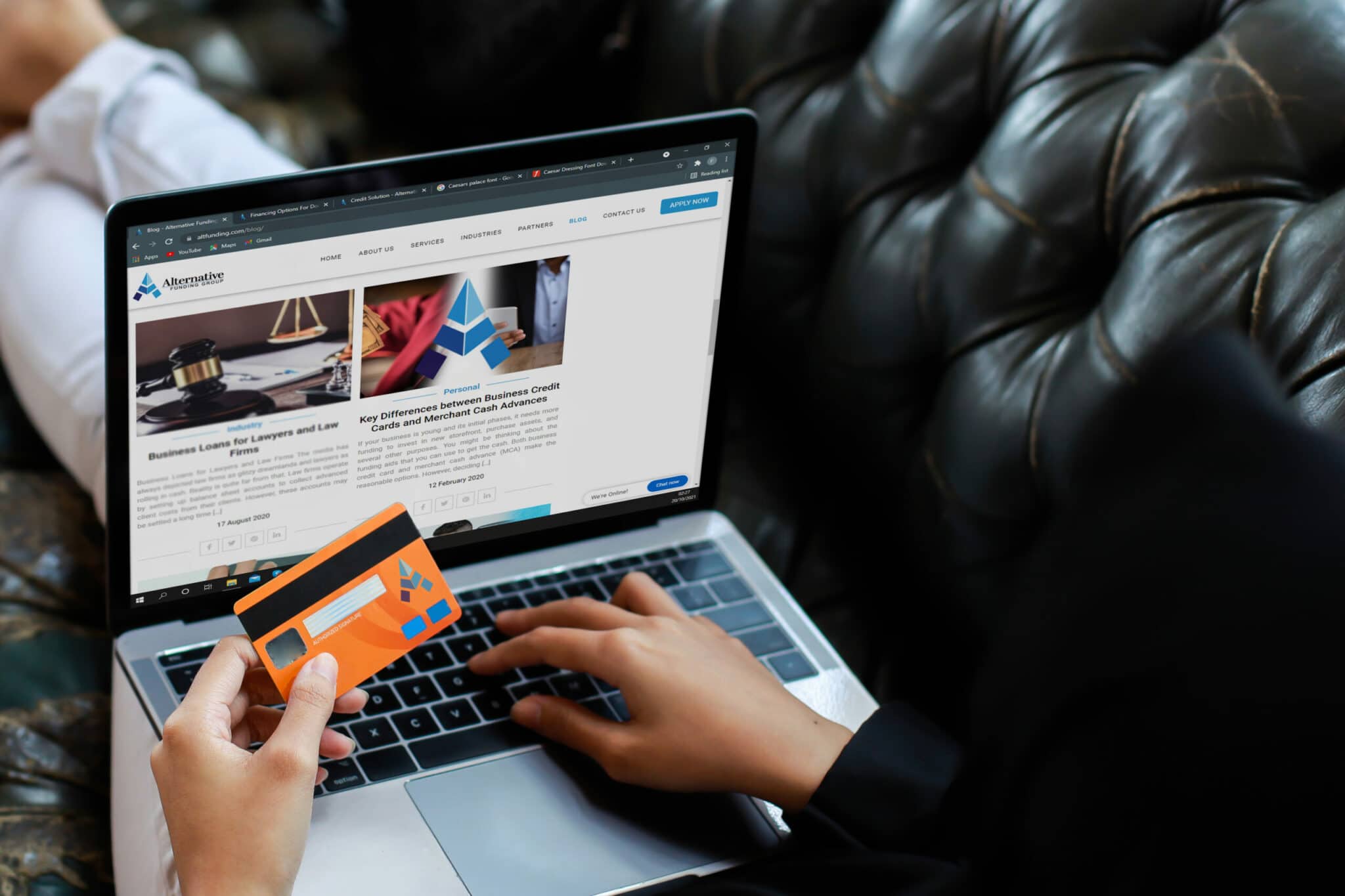 Merchant Cash Advance or Business Credit Cards- Choosing the Right One
Choosing between business credit cards and merchant cash advance depends on the credit score and credit line you have. Not only this, there is a myriad of other factors that are important to consider when you choose the most suitable funding option for you business.
If you want some extra perks and reward points, and have sufficient cash-flow to pay credit each month, business credit cards make a good option. But remember that if you miss out a payment for any reason, it will be added to your interest.
However, if your business does not have good credit and you need a flexible funding solution to get cash for running operations or maintaining cash-flow, MCA is the right option. It suits the needs of young businesses as they do not have the best credit scores.
Final Verdict
Regardless of the option you select, it is important to consult professionals. Alternative Funding is a merchant cash advance broker that has years of experience in the relevant field of business funding and we can provide you with the best funding solution for your business needs. Thus, contact the experts to explore your Business Funding options.
If you own a small business setup, you might find yourself landing in the domain of business loans for several reasons.
Perhaps you just started a business and require funds to purchase equipment and inventory. Maybe you have had a rough patch in your business and looking for funding options to pay your employees. In the best scenario, your business is blooming and you want to expand it, so you need working capital. Whatever is your reason, finding the right funding source is imperative.
Here are some tips you can use to find the best lender or funding source for your business.
Consider the Category of Lenders
Choosing the right funding option requires you to go through different categories of lenders. You can approach big banks, small banks, and non-bank lender to request funds.
However, funding sources like big banks typically have lengthy loan proceedings and may take longer time to approve the loans. They may have high interest rates. In addition, small businesses struggle to get their loan approved due to their low credit scores.
Non-bank lenders, in this regard make a viable funding source for the newly established businesses. Merchant cash advance, for instance is a funding source that provides instant cash without and hectic or stressful procedure.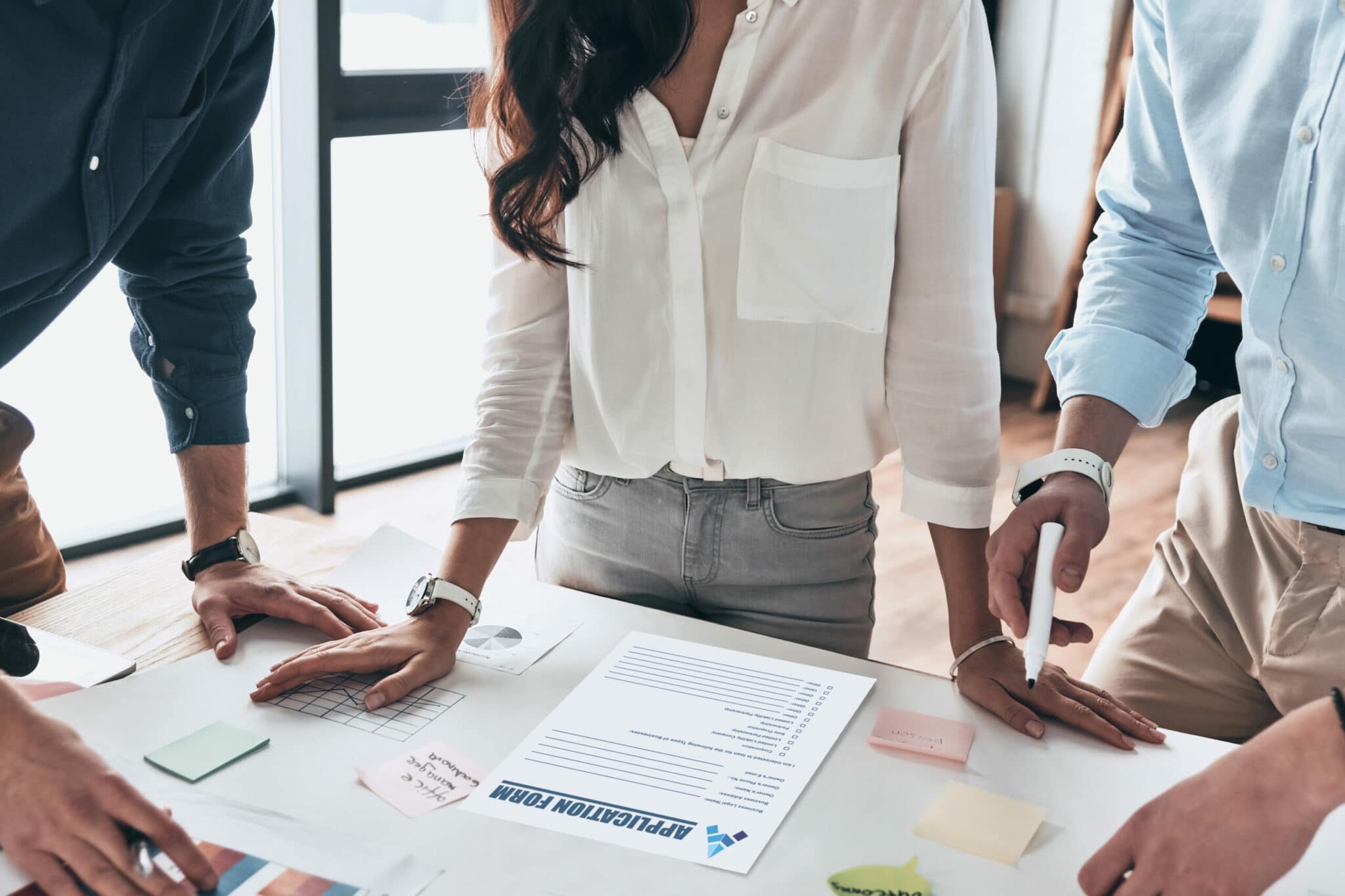 Identify the Type of Funding Source Your Business Needs
This is, without a doubt the most important tip you must consider when finding working capital for your business needs. Here is a list of popular financing options businesses can avail according to their needs.
· Crowdfunding
Business owners can visit Crowdfunding sites to promote their business ideas. They may find people on these platforms who are interested to invest in their business.
· Invoice Financing
Invoice financing is another funding source in which businesses can sell their paid invoices to the factoring companies and get the funds needed.
· Online Loans
Online loans for the businesses are relatively a new funding source and can provide faster approvals as compared to traditional bank loans. Businesses can apply online for the funds. Lenders review the application and can approve or deny the funds within minutes.
As mentioned above, Non-bank lending funding sources includes merchant cash advance. This non-bank lending option is not only easy-to-qualify but also allows businesses to repay as a percentage of their credit card sales.
In general, this alternative funding solution is an advance on future receivables from the merchant or business owner and can give 30 to 40 percent of applied funds. There is no denying that short-term payment solution like MCA are very helpful for small businesses and enterprises, as they need quick funding.
In short, if you are a borrower and have less credit rating and could not secure finance from commercial banks, merchant cash advance is the go to solution.
Final Verdict
Overall, choosing the right funding source can be daunting task if you do not have sufficient knowledge about finance alternatives in the loan market. It is always better to consult an expert like Alternative Funding especially when you are opting for the non-bank lending solution.
Small or medium-size businesses getting funding approval within 24 hours is not an uncommon phenomenon nowadays. The odds are if you run a startup or small enterprise and have a seamless internet connection, getting a funding up to thousands of dollars is not a big deal. This is because of the merchant cash advance industry that has become popular among businesses and startups over the last few decades.
That means if you own a small business that often needs a quick infusion of working capital, merchant cash advance can be one of your options to get funds to keep cash flow running. But while choosing any funding option, it is important to do research to make it the right choice and decision for the business.
If you are considering merchant cash advance as a funding option, it is vital to find out its do's and don'ts to make the most of it.
Merchant Cash Advance
Dos:
Understand Your Agreement
This is, without a doubt one of the essential dos when opting for merchant cash advance. It is vital that you know the correct percentage of daily, weekly, and monthly credit card sale when make partnership with a Broker Company. Understanding the terms and conditions of your agreement will save you from the unexpected surprises in the future.
Tracking expenses of your business is important to determine its standing and the financial decisions you need to take to support it.
Use the Funding Option to Access Operating Capital
If you own a seasonal business, know that merchant cash advance is an easy finance option to get you through off -season times; especially when profits are inconsistent. Do use this option to access operating capital to pay debts, make purchase and repairs during low, off-season.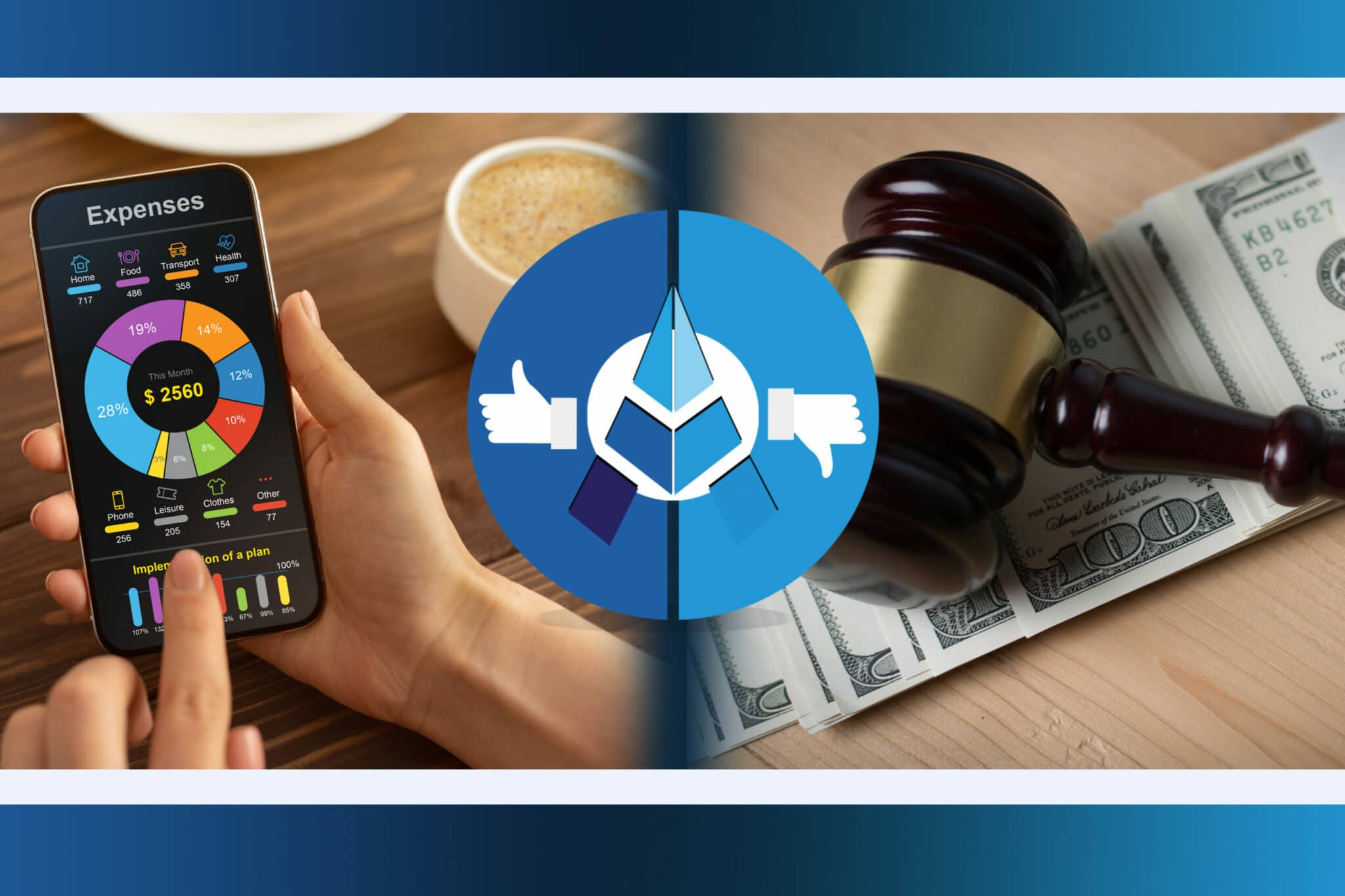 Don'ts
Use Merchant Cash Advance for Personal Expenses
Once you choose merchant cash advance instead of a business loan, you cannot use it for covering the personal expenses or expenditures that are not related or linked to the business. Know that It is one of the stipulations in the MCA's agreement.
Hide the Percentage of Your Business Ownership
This might seem a trivial advice but hiding the percentage of your business ownership when applying for merchant cash advance may have the following results:
Misrepresentation can get your application declined if broker discovers the truth
Misrepresentation may constitute a fraud case on you
Altering lease date, changing/tempering with expiration date, editing out the bank statements or any other blatant alteration may result in application rejection.
Know that merchant cash advance brokers like Alternative Funding are pro in detecting misinterpretations and alterations. Any such attempt is a fraud and crime and may have legal repercussions no matter how small your alteration is.
Final Verdict
Overall, merchant cash advance is a relatively quick, easy, and straightforward option to obtain operating capital for the small business. However, before committing to any form of financing, it is imperative to consult reputable broker such as Alternative Funding to avoid early repayments and additional charges.
When it comes to looking for a safe and viable financial alternative for business, merchant cash advance makes an innovative solution. Although the concept has been around for quite a long time, it is becoming popular with the leisure sector and many retail businesses. Simply put, the merchant cash advance is an option to utilize the card terminals to help businesses secure their lending.
That is what makes it ideal for businesses that do not have many assets but work with a good volume of monthly card transactions. Businesses can make repayments as a proportion of profits and revenues. That makes merchant cash advance not only a quick but also a convenient funding solution for plenty of SMEs. If you take the services of reliable merchant cash advance brokers like Alternative Funding, reaping the benefits of this financing solution becomes easier and hassle-free.
Let's delve into the details to find out what makes merchant cash advance a safe and practical solution for businesses.
Why Merchant Cash Advance is Safe and Viable
· Scalable and Easy Finance Solution
Many businesses make repayments as per the percentage of their revenue. These repayments fluctuate proportionally with the income. That means if your business is making profits and have a steady cash-flow, you can pay back a good amount each month. However, if the business is experiencing a rough patch, you can pay a small amount.
Unlike fixed payments, it makes a good arrangement for the businesses, and they have the reassurance that they can pay back even if they are not making consistent revenues.
· Flexible Repayments
Another benefit that makes merchant cash advance a viable option for your business is its flexible and easy repayments.
In other words, the merchant cash advance makes repayments relatively painless. It happens because both lender and card terminal holders work together. The percentage the card terminal providers take for your repayments does not go to your bank account. They take repayments at source – same as people pay their income tax.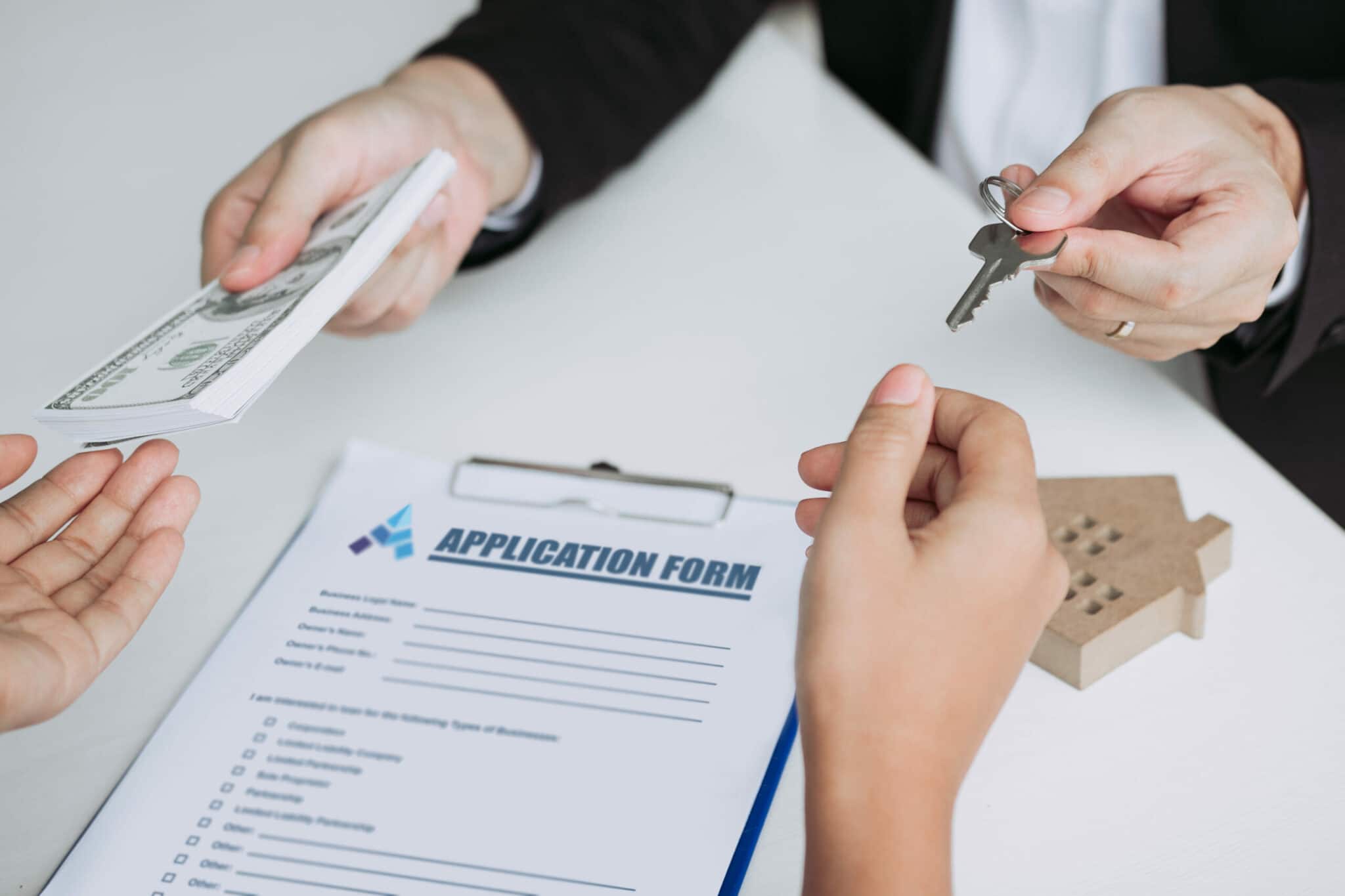 Unlike other finance options, in merchant cash advance, the broker takes the money until a business pays back its debt, making it a hands-off set up for the business owners. This is one way you can have more time to focus on your business instead of worrying about depleting finances.
· Opens Ways for Different Types of Finances
Another important benefit of merchant cash advances is that your business can opt for a wide variety of finances at the same time. With new lines of credit, businesses can avail of different opportunists to improve cash flow and make profits.
For example, if your business has an equipment lease, it is possible to apply for a merchant cash advance to boost the general cash flow of the company.
Bottom Line
Overall, a merchant cash advance is different from conventional lending solutions that may involve high-risks, especially if you are a startup. Easy and comprehensive funding provides personalized payment and finance solutions to speed up the working capital of your business.
Thus, contact the Alternative Funding to discuss your options and get the best guidance for your business funding.
Experiencing inconsistent cash-flow is one of the vital issues of medium and small-sized businesses. Cash is essential not just to pay suppliers but also maintain inventory and invest in business growth. The businesses looking for cash often need to access to a wide variety of financial aids. And merchant cash advance (MCA) is among the popular finance alternatives. Many business owners and entrepreneurs use MCA to overcome cash-flow issues and cop up with tight situations.
Let's delve into the details to find out why MCA can be the best finance solution and how it helps in business funding.
Basics of Merchant Cash Advance
The merchant cash advance (MCA) offers young and medium-sized businesses an alternative funding source. The entrepreneurs can use this funding source when their credit and collateral rating is low or lacking.
Unlike conventional and regular loan systems, MCA refers to purchasing a part of credit card sales (business) to get a specific discount. The MCA broker company receives a lump sum amount when a business signs a contract with it. In return, the business (that has applied for MCA) can take out its credit card sales every month until it reaches the contracted amount.
How Merchant Cash Advance (MCA) Helps Your Business
The attractive loan alternative offers many benefits to help your business manage working capital.
Do not let your Business Lose Credit or Collateral
The merchant cash advance (MCA) is a relatively secure way to get cash. Commercial or traditional loans often decrease credit ratings of the small businesses. MCA, however, depends on the future sales of the business. That is the reason you will not see MCA on your credit report.
Remember that losing collaterals is never a risk with this funding alternative, regardless of the rough patch your business is going through.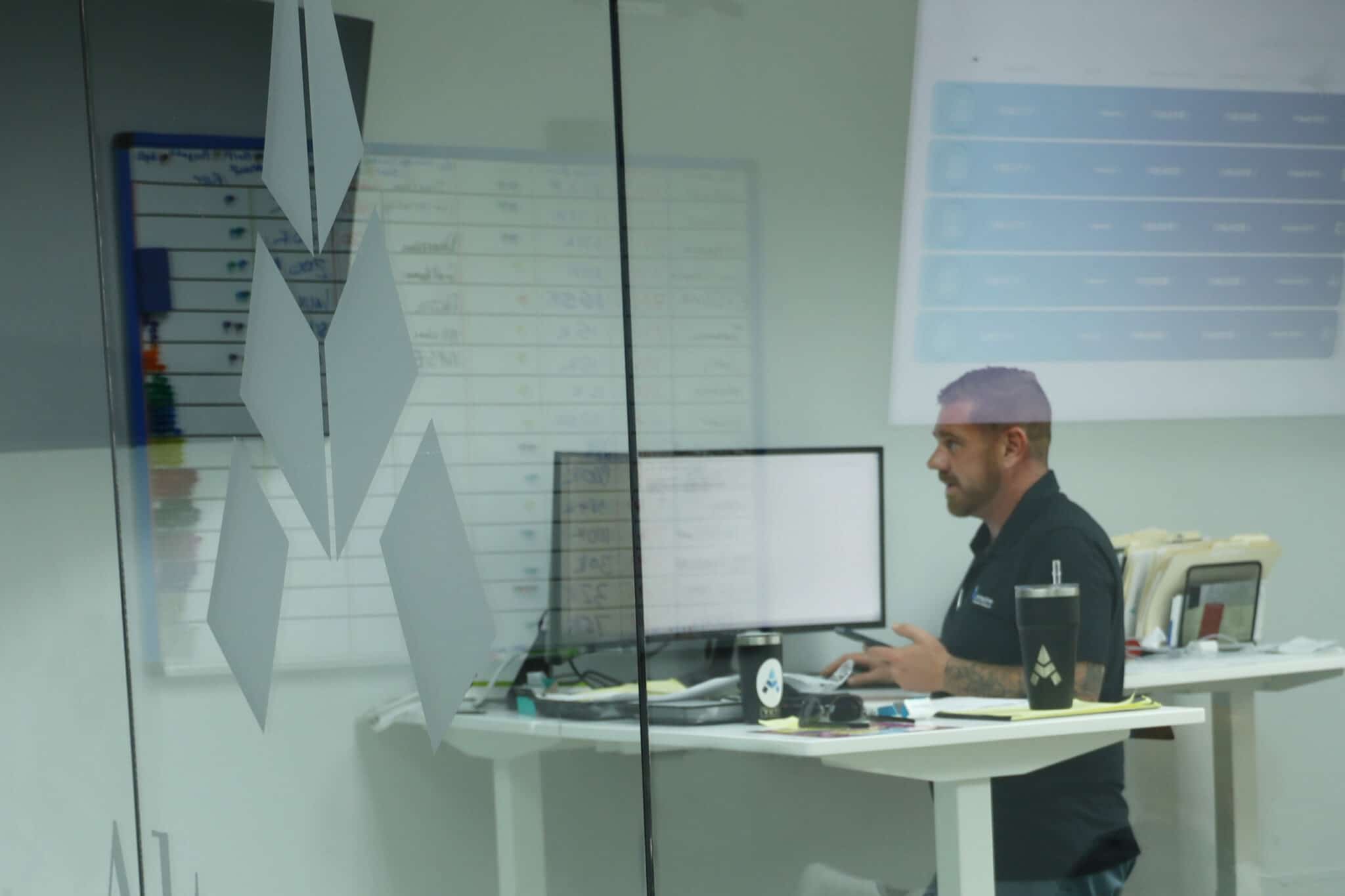 Because it does not involve unnecessary paperwork, the turnaround of merchant cash advance is quite fast. A conventional loan, on the other hand, can take several months to process and grant cash to a business.
MCA funding is generally available to the business owners in less than seven to eight days. This is, without a doubt, a vital benefit when it comes to fulfilling immediate funding needs.
When it comes to comparing MCA's approval rates to the regular conventional bank loans, it becomes clear that it has a higher approval rate. In fact, there is a very low percentage of MCA brokers who deny the advances of businesses. Brokers negotiate and discuss with the entrepreneurs if they notice any problem.
Revenue is Based on Collections
One of the biggest problems with commercial loans is that when profit rates are low, businesses face problems paying their monthly installments. With MCA, the case is different, as businesses only have to repay when they make money.
Final Verdict
Overall, the merchant advance cash makes an important funding source for the businesses which are striving to go through a financial crisis. Hiring the services of a professional merchant cash advance broker like Alternative Funding is an ideal way to maximize the funding benefits for your business.