Technology has been more prevalent nowadays as compared to previous decades. Internet usage is a commonality and continues to expand and grow. As a result, web development is one of the commercial practices that are in demand. This may be one of the primary reasons why businesses choose to work with a web development company to design their corporate website. A website is the most effective way for a business to make money and helps increase its brand's value. A company website must contain all the essential components for a professional-looking design to function effectively. Having a website in any business is an advantage since they cater to customers through the power of technology. They have the means to access services and offers through websites which is convenient for most customers. However, choosing the right web developer for your business may take time and effort. Choose the companies with the lowest prices, which leads to a website with great functionality. Here are some common mistakes companies make when selecting a web development firm.
No specific plans
As a business owner, have specific plans, so the web developer company knows how to adapt to your demands. Have the specifications you desire, your needs, and what kind of website you wish. If you don't, you either won't receive the functionality and design components you wanted, or you won't be able to hire someone knowledgeable about your specialized field for the project. When conversing with a web design company, you may choose to be as specific as possible. If not, they will produce a website different from what you anticipated after you engage them. So, give them an idea of what you want for your business to have a common ground.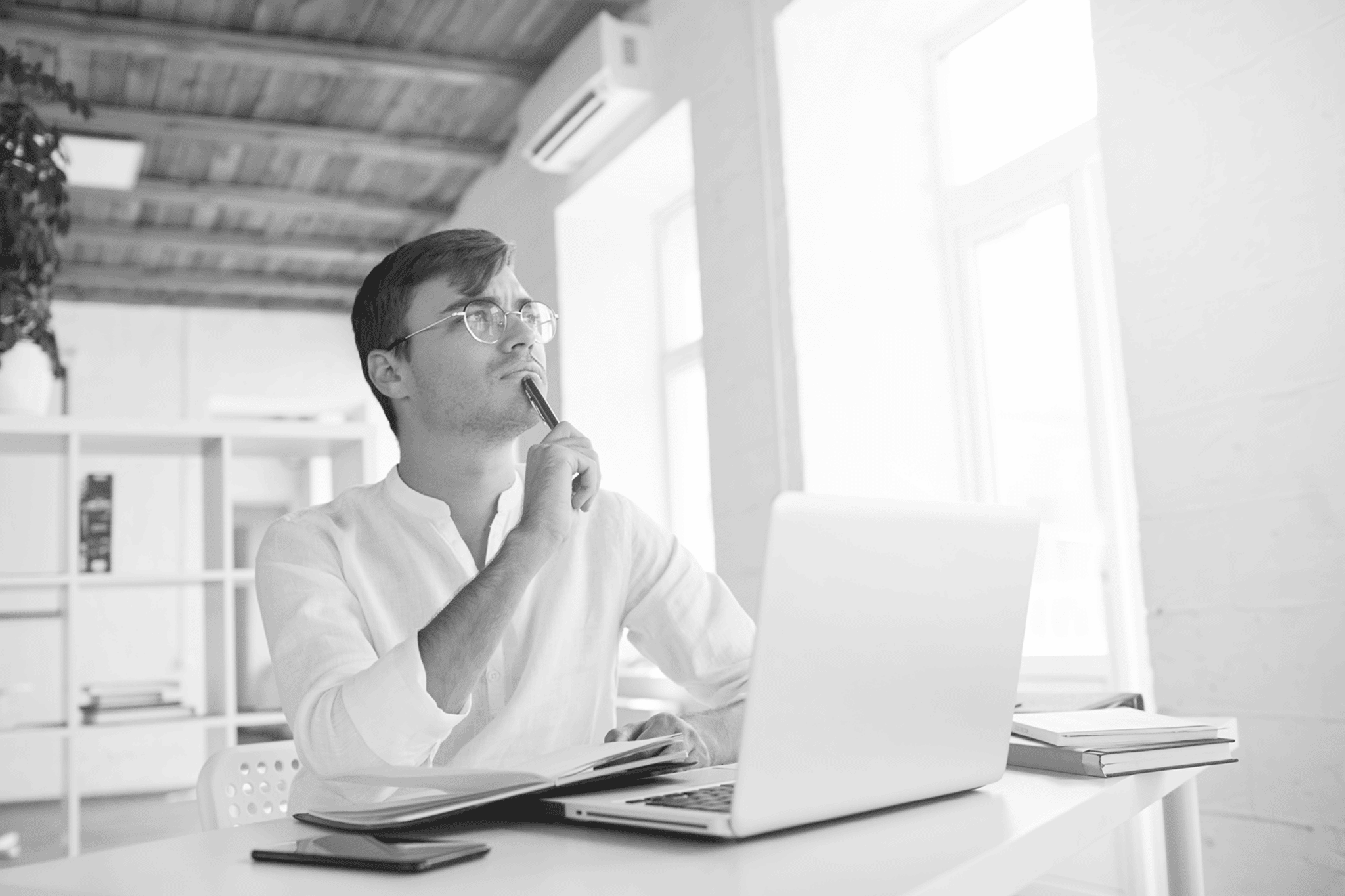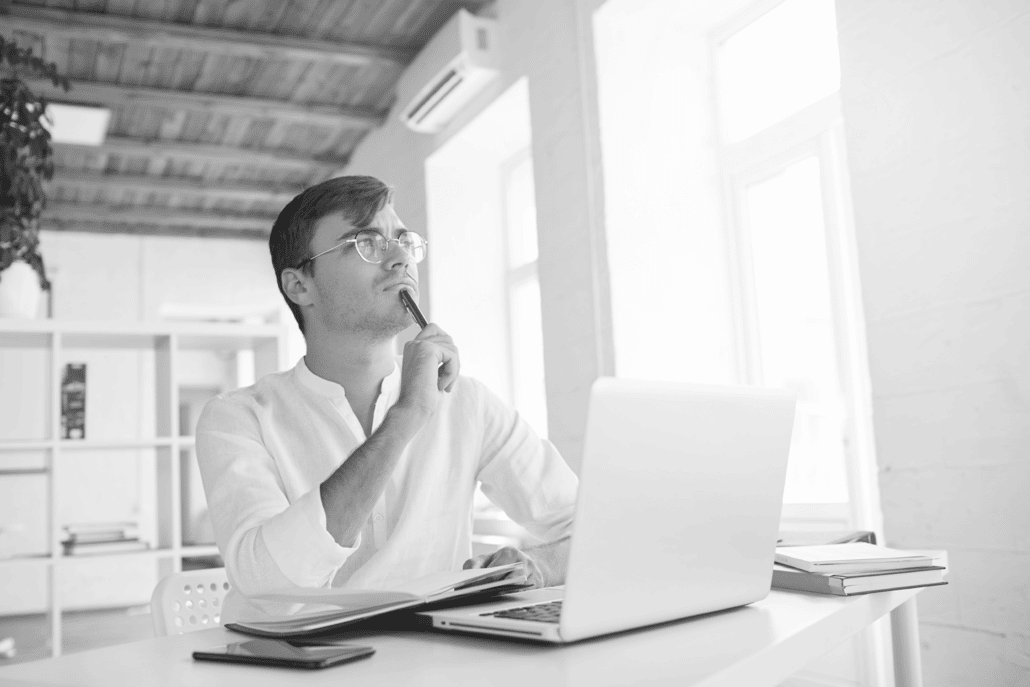 No thorough research
Researching is essential, especially when picking a web developer company. This happens when your business needs to pay more attention to a web design company's portfolio. Although you need to avoid falling into the great images you see, it would be great to visit the demo websites to check how they operate and their features. Then, investigate each web design your business has in mind, and do a background check on the company to learn more about them. This will assist you in avoiding scams, businesses that offer inadequate customer service, and poor web design.
Research thoroughly and critically to check if you want them to represent your business through the websites they create. Do your best to get as much information as possible about former employment. You can use this to make an informed choice. Additionally, look through the reviews.
No experience with SEO
Suppose your web developer company has no experience with search engine optimization. In that case, you could have a disadvantage since you are spending a lot of money on your website and not getting any rewards for engagement and conversions. Find out if the web design firm you choose has experience with SEO services. Hiring a web developer who works hard to create a beautiful site but is outdated in terms of giving a better search engine ranking is not advisable and won't benefit your business. The same is true for website responsiveness; you want to deal with a company whose web developers can create a responsive website that can be accessed without any problems from any of your customers' devices. Although it would be costly to have a high rank in SEO, it will be an advantage for your business. Alternative Funding Group is a reliable source of business funding; reach out to them if your business will need additional financing.
CONCLUSION
Before selecting any web developer company, your business must conduct an extensive investigation, thoroughly research, and counter-check with other companies to see their offers and services. Unfortunately, the market is home to a large number of businesses. Therefore, companies must avoid these errors before choosing the best software development firm.
Businesses must also consider all other factors, such as company ratings on well-known websites. They should also look at the samples of earlier work these companies have produced. Knowing these common mistakes will help your business choose the right one to your advantage. Finally, ensure that you select a reliable and reputable firm to construct your website for you. A well-designed website for your company will boost leads and sales. Maintaining or even starting a website might be costly; head onto Alternative Funding Group should your company need additional financing to create that website. So, choose the right web developer company for your business.
The term "lodging business" refers to creating, promoting, building, leasing, acquiring, financing, managing, and operating hotels, resorts, corporate housing, serviced apartments, or other short-term or long-term lodging facilities, including condominium hotels. It excludes, however, acts of trespass or other unlawful acts. The lodging business has a lot to cover, so keep your business from getting bankrupt or losing profits. Instead, the company needs to keep track of its finances and improve the business further. This can be done internally to check the personnel and the systems implemented. First, make sure that it is organized and feasible. Next is to cut expenses in areas that. Here are three ways to ensure that your lodging business has healthy finances. 
Maintaining high-quality staff members
One of the most significant issues in the lodging business has always been finding and keeping good employees. The company needs top-notch personnel in every department, including administration, maintenance, management, operations, etc. The lack of skills among people will affect the quality of the job that they are doing. Having unskilled employees will impact the financial aspect of the business and may halt operations. The only solution is to train the new personnel consistently. It would be best to use a few strategies to keep qualified staff. Encouraging a sense of community and value among team members would strengthen their bonds with their work and develop an understanding of accountability in them. Maintaining the staff members will create a productive and healthy atmosphere which can result in a successful lodging business.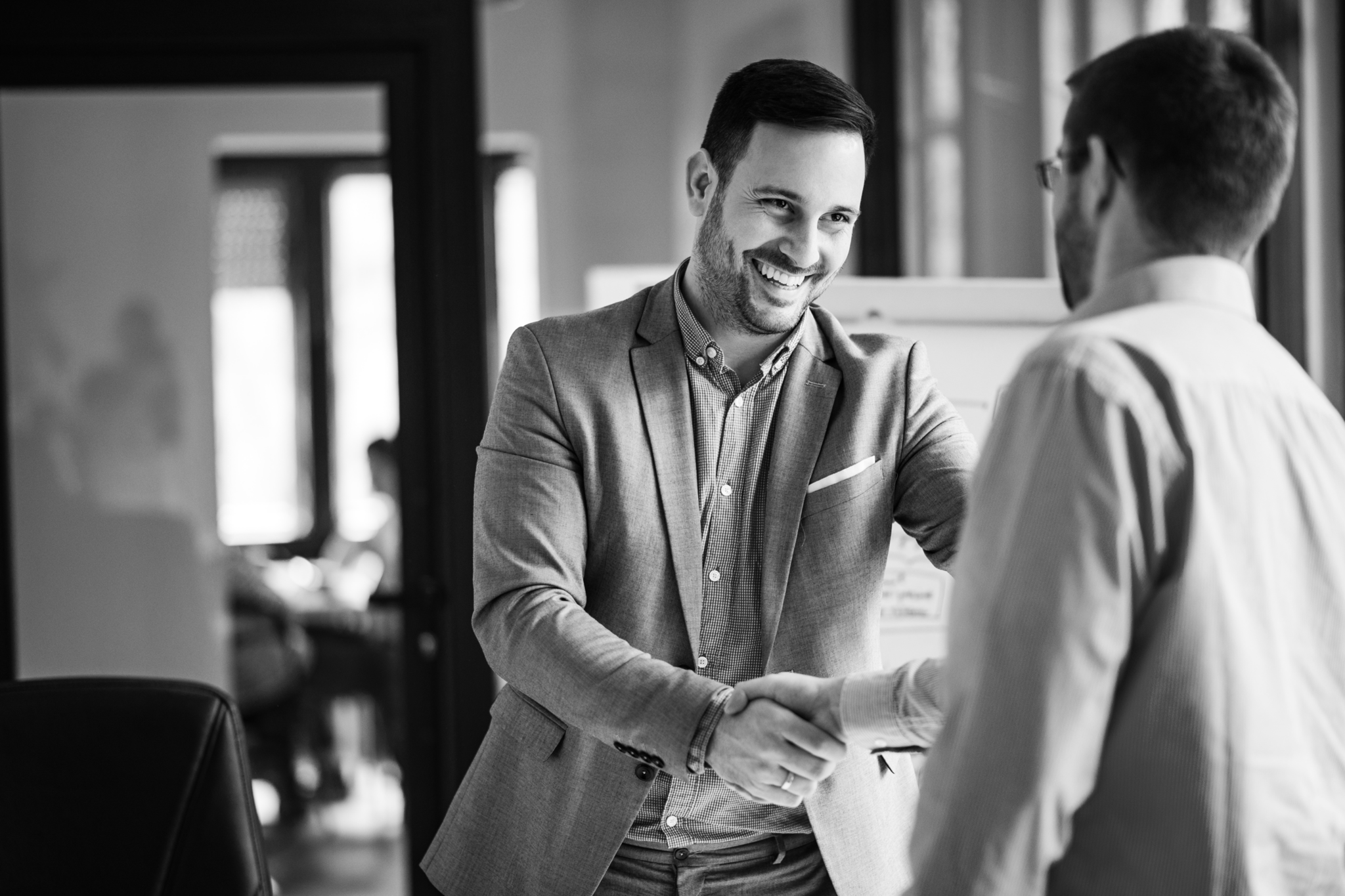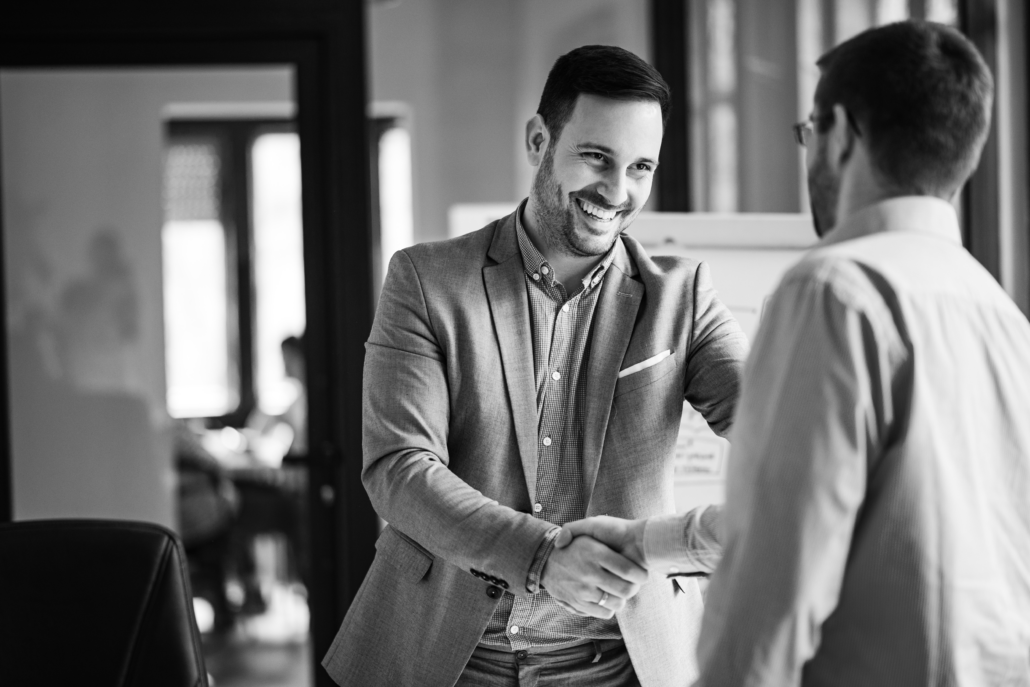 Reduce unnecessary expenses and have an inventory management
Over the past few years, there has been a sharp increase in price inflation for supplies, food, and other items used regularly. While it has impacted many businesses, it accounts for a sizable share of the lodging industry's problems and difficulties. Reduce and recalculate the company's costs to see which areas to cut expenses on. Keeping a close eye on the inventory, managing the stock, and minimizing wastage are practical ways to address this. Consider implementing reasonable cost-cutting measures for your business to assist you in managing the escalating costs. Inventory management is crucial, especially in the lodging industry, since a lot needs to be considered.
Have enough funds to operate the business
Operating the business well means having the total capacity to run it smoothly despite circumstances. It is crucial to have enough or even more funds to help support your lodging business in case anything goes wrong. Additionally, a lot of payments are missed or become bad debt. Ensure that payments are made on time and correctly to avoid losses. Aside from this, have extra funds for future purposes, for calamities, upgrades, extensions, etc. Alternative Funding Group is the perfect source of accessing business funds. Check out their website; they have a lot to offer. Choose among the options which one will best suit your lodging business.
CONCLUSION
Lodging businesses are very diverse; there's a lot of variety coming into this industry. Hence, it is always advisable to look into the financial aspect of your business. Maintaining and ensuring that your finances are well managed is one of the indicators that your business will run smoothly. First is to check internally and look into your staff members if they are trustworthy enough to be a part of your business. Make sure that they have the proper training and skills to work. Next is to check on the finances. Save costs if you can, and ensure your lodging business is gaining and staying. Aside from this, also check the inventory and keep track of everything. Transparency is very crucial in any industry. Lastly, it is to have enough business funds to keep everything running smoothly. Alternative Funding Group will aid you if you experience a cash shortage. Look into their website for more information. They are a better option for acquiring business funds than traditional banks.
Daycare centers are specialized for children to learn more and maximize productivity along with other peers. Daycare varies from one to the other, however, all of the centers have a central goal to provide learning opportunities and boost social interaction, may it be parents or children. However, there are instances when daycare centers encounter financial struggles along the way. It will not always be a smooth flow all throughout. There is a need to recalculate and recalibrate to see if budgets are appropriate. Look also into how the business handles employment. Lastly, is to acquire business funds. See on how to get work done more efficiently, and have less stress within the business. Here are tips on how to deal with financial troubles in your daycare center.
Check your finances regularly
Finance is one aspect that is crucial in the daycare business, so always look an eye in this aspect. Look at the inputs and outputs of the financial aspect within your business, keep track of the expenses or simply see where your money goes. Find a personal accountant or an advisor if you are in need of someone to work on this. Project and set a budget may it be monthly, weekly, quarterly, depending on how your business wants it. Make sure that your business gains profits and does not outnumber the expenses. Readjust and recalculate the budgets set if necessary, only set a price that the business can accommodate. Alternative Funding Group can help your daycare business, contact them for more information.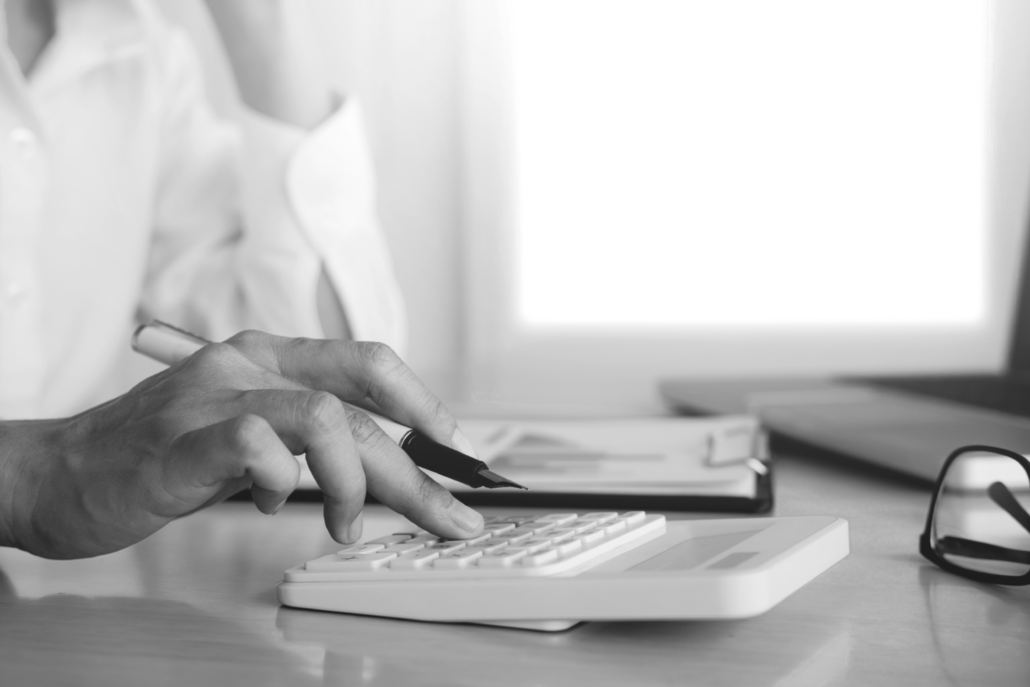 Handle employees well
Daycare centers have a variety of employees, may it be teachers, security guards, officers and a lot more. Responsibilities are all over the place, so ensure that your daycare business delegates them well. For a daycare to maximize productivity, there is a need to handle employees well. Provide a healthy working environment that will enable staff to stay and continue working with your daycare for a long time. Next, is to ensure that the employees are talented to work efficiently within the business. Earn and gain their trust, if you maintain a good and healthy relationship with your employees, then, all will fall into place eventually. Compensate them well and give them what they deserve. Do not burn them out and let them practice the work life balance mantra. Handling employees well will help in the financial aspect of the business since everything works fine internally.
Acquire business funding
Security or emergency funds play a crucial role in the daycare business. Do not wait until the daycare center can no longer function due to bankruptcy. Acquire business funds to be more financially stable especially in future purposes. It is better to be safe than sorry, accumulate funds already and create a stash in case anything wrong happens. Alternative Funding Group is one of the most reliable key service providers for business funds in any type of business. They offer different funding options that your business can choose from. This is a more practical and efficient way to get funding as compared to the traditional banks where it will consume most of your time.
CONCLUSION
Daycare centers put the children as the center of the business, doing things always for the children. It is important that operations are continuous in such an industry to give way to children who are eager to learn and develop. Focus on things that are necessary to build a successful future. Financial aspect plays a role in any business, so be sure to check up on your finances. Make sure to check finances regularly, it is important to note and keep track of this to see where the business is going and which areas need improvement. It is also good to check on employees regularly, do not overwork your staff and find ways on how to make them stay and be passionate with their jobs. Aside from this, foresee the future and plan ahead, acquire business funding to ensure smooth operations within the daycare center, Alternative Funding Group is a great choice for the business, choose among their financing options. They have a website for your business to check, navigate it to learn more about their options.
Those involved in deliveries, transportation, or any other use of such vehicles will benefit from starting a trucking company. However, there are numerous factors to consider while owning one, including business licenses, trucks, staff, location are amongst necessary things. However, obtaining the necessary support and purchasing a vehicle is often insufficient to launch a trucking firm. In addition, you must get through the logistical challenges if you want your startup to be successful. These Trucking Industry Struggles can be faced; it might take effort, hard work, patience, and determination, but it is feasible. If you choose to do it, you'll discover just how much the trucking industry has to offer. Look into the main problems trucking firms face and how they resolve them. Here are ways to stay competitive despite circumstances.
Costing operations
Operating a trucking business requires a lot of consistent costs. But there are variable costs, and they might change a lot. Without a doubt, a trucking company incurs several costs. Fuel or gas is one such expense that varies based on the route taken by the vehicle. In addition to this, maintenance includes tasks like changing the oil. Repairs could cause any additional costs or problems arising during the ride. It is better to be ready than to shut down your company because it can no longer function. Last but not least is the team's or staff members' pay. The Trucking Industry is high maintenance and requires a huge amount of capital. So if you would need to seek business funding, contact Alternative Funding Group.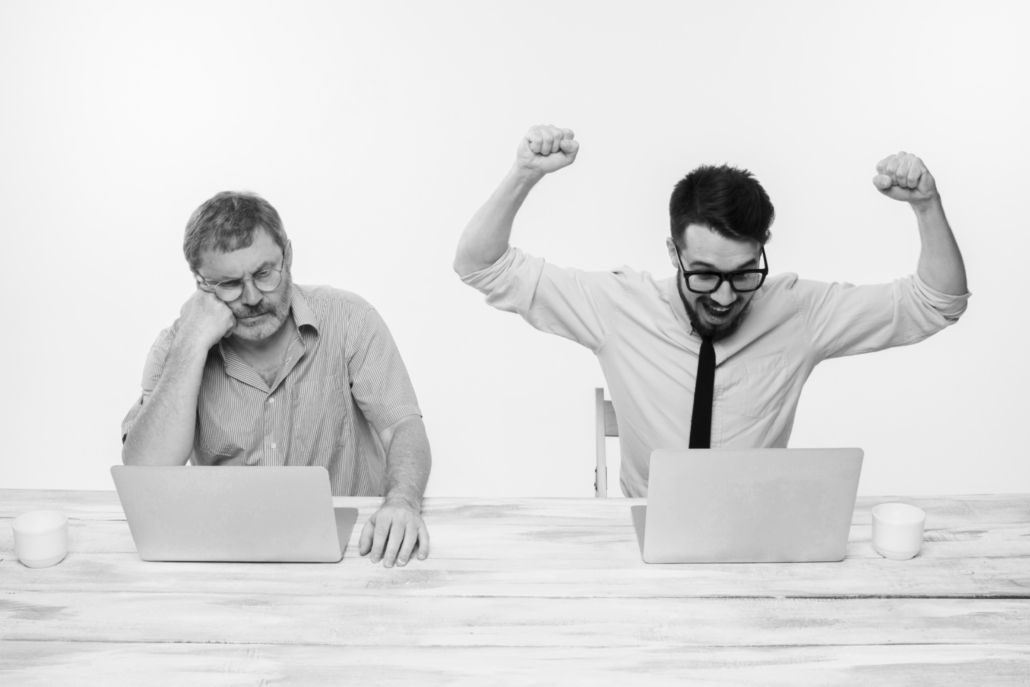 Not enough drivers
Drivers are essential to the business in any transportation industry. To move forward. Of course, other vehicles like automobiles, taxis, bicycles, motorcycles, and the like also require drivers in addition to trucks. As a result, there need to be more drivers. Due to the size, location, distance traveled, and numerous other considerations, it isn't easy to find skilled drivers who can operate trucks. As a result, it's essential to treat them well, pay them fairly, and ensure they are well. You won't need as many drivers, just choose the talented ones who can do the job perfectly. Choose your team and employees wisely; you must keep a positive working relationship with them because they are the foundation of your business and play a crucial role in your company. Especially in a trucking company, drivers play a pivotal role, so make sure your hiring procedure is fair and open to everyone. Allow them to undergo appropriate training to acquire the knowledge and abilities needed to do the job correctly. Visit Alternative Funding Group if you require additional funding.
Not enough business funds
Critical budgeting is a benefit you may take advantage of; it's important to budget so that your business makes profits rather than losses. To know where your money is going, keep track of and list everything you spend money on. It's also critical to value your team members' safety and ensure their financial security. It isn't easy to keep on budget in any business. But it's worthwhile to do. Due to a lack of resources, several business owners need help to start a trucking firm. Fortunately, Alternative Funding Group can meet your demands for your trucking company. They provide an essential service by lending money to businesses.
CONCLUSION
A trucking company can be many different things, including a transportation company where you can deliver goods or services or one that transports building materials for you to a specific location. Therefore, make use of your trucking company to earn that income! But once more, starting a business of this nature is expensive due to the high operational expenditures, especially with petrol or fuel required, and paying top-notch drivers is also essential. Remember that finding good drivers is difficult in the car sector; thus, hire the best candidates. Consequently, investing in a trucking business will cost a lot of money.
So check out the Alternative Funding Group for further details if you're low on money or need financial aid. Your trucking firm has a variety of financial sources to select from. Choose the one that works for you from the wide range of available options. If your company needs finance, you can contact them for current needs or potential problems. So open your trucking business and face these obstacles!
E-commerce is among the most popular internet business models for aspiring business owners. This business model allows them to launch their company with low initial investment and sell their products anywhere in the world. As a result, more business owners are turning to this strategy as they anticipate e-commerce taking over as the primary means of shopping in the future. Hence, the industry is highly competitive, so it might take time to think of ways to stand out from the rest. Indeed, eCommerce is somewhat high maintenance, although it is also a highly profitable business. Here are some of the eCommerce industry's challenges and how to improve them.
Customer expectation and satisfaction
Customers must always be the priority, no matter what happens. As a primary e-commerce business or a business that sells online, you might need help to offer your customers the same experience level they would get in a physical store. Retailers constantly work to improve their reputation and present a strong brand image by promising a wonderful experience. However, in a time when consumer satisfaction is paramount, it can take time to live up to their expectations. Give them the customer satisfaction they deserve, and gain their trust.
It's no secret that the inability of eCommerce businesses to allow customers to see items before making a purchase is one of their most significant weaknesses. Unfortunately, this problem isn't fixed, but you can compensate for it in other company areas. The best recommendation is to charge fair prices, offer free shipping, and use shopping carts to speed up the checkout process. Additionally, giving your clients top priority must come naturally. For people to trust you and your company, satisfy all their wants and demands.
Additionally, you may increase customer happiness and testimonials by including components like user reviews, testimonial follows buttons and even social login options. This input will be precious to your company and benefit customers who might have doubts about the good or service they want to buy.
Increasing profits
Increase profits by boosting marketing strategy. Marketing is a crucial component of the e-commerce sector. Increasing consumer awareness of your company through various forms of advertising is the goal of all you do in marketing. Whether you run a small business or sell goods or services online, you may use numerous simple strategies to increase your customer base and revenue, such as social media presence or websites.
Potential customers may understand how they can grow and scale their business or meet a personal need when you share outcomes with them, which makes it simpler for them to buy what you're selling because they can see results. This is one of the tricks to boost sales. Customer reviews are helpful in this circumstance. Sales might increase thanks to consumer loyalty, demonstrating the company's effectiveness. Making the most of a company's growth potential might help it succeed at greater heights!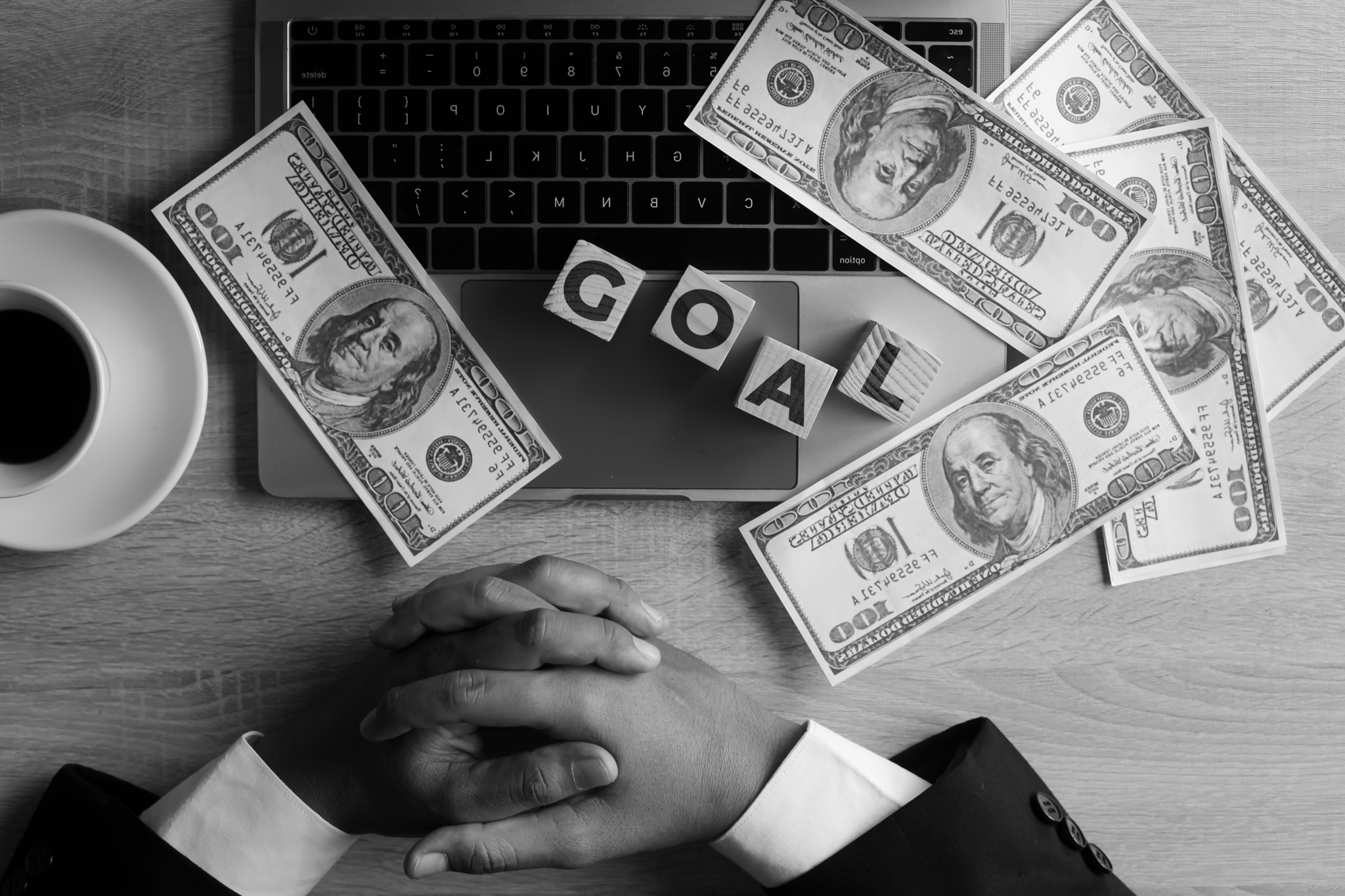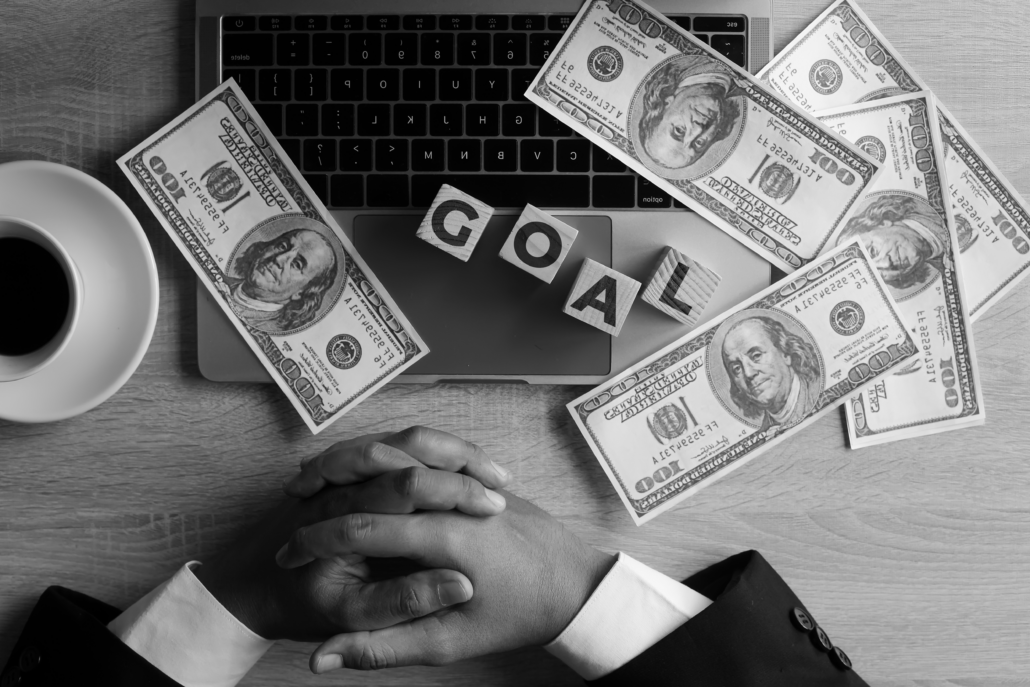 Attain business financing
Funding is a component that is necessary for any business; it may only successfully function with enough funds. Be sure to have financing options for future purposes; your eCommerce business might need to upgrade or expand. Fortunately, Alternative Funding Group aids firms when it comes to financing. Choose among the options and fund your business instantly.
CONCLUSION
Although the eCommerce sector is expected to expand over the coming years, you will only succeed if you know how it works. That necessitates focusing on the vital suggestions for effective e-commerce provided above. Look into these suggestions to make your company successful. So, first, give your clients' needs and requirements top priority. Since they will determine whether or not your firm is successful, they will serve as your cherished possession. Next, use social media to your advantage to win their trust and market to them as effectively as possible. Increase profits by doing this. Lastly, it is to attain business funds.
A lack of funding is one of the most significant issues that cause firms to fail or cease operations. It's fortunate that Alternative Funding Group, a reputable business lender, can provide you with funding. Visit their website to learn more about the funding options suitable for your business. They provide a variety of services geared toward the eCommerce sector. Let Alternative Funding Group help your company thrive and remain profitable!
Manufacturing businesses would want to see the expansion of their business stall. Expanding is an excellent opportunity since it will increase productivity as workers collaborate with automation or focus on value-added tasks. As a result, improved efficiency and a better outcome. So, invest and improve your business; you will never go wrong with this decision since it is a good investment.
Expanding a business is not as easy as it seems; there are many things to consider, such as location, services, staff members, and much more. It is not a one-day decision, and it requires rigorous planning and enough capital for this expansion to be achievable. Hence, ensure that the budget is enough for growth and not just for expanding the manufacturing business. Be sure to have enough funds if you want to grow your business; good thing the Alternative Funding Group is a viable option that can lend business funds for your Manufacturing business! Here are reasons why you should invest in a Manufacturing Business.
Profit from your Manufacturing business
It's acceptable to desire to take pleasure in the results of your labor. You did build a successful manufacturing company, after all. However, you might as well get ready for a sale if you are unwilling to reinvest a significant portion of your profit. You're better off being acquired by a firm eager to upgrade since, absent continual investment, your business will never be worth more than it is right now. This is true for your financial future and the livelihood of the employees who depend on you. Even if you don't sell immediately, you'll probably do so eventually. By that time, your competition would have made a lot of technological breakthroughs, and you would not cater to the demands of your customers.
Good financial image
Building an excellent financial image is difficult, especially in highly competitive industries. Expansion can also suggest that the company is more financially viable. Financial institutions frequently view larger companies as more reliable than their smaller rivals. Maintaining a good reputation, especially in the financial aspect, will be an advantage for your manufacturing business since investors will have the potential to invest in your company. Protecting such an image is crucial for future investors. You may not see this now, but your manufacturing business will take advantage of its financial image in the long run.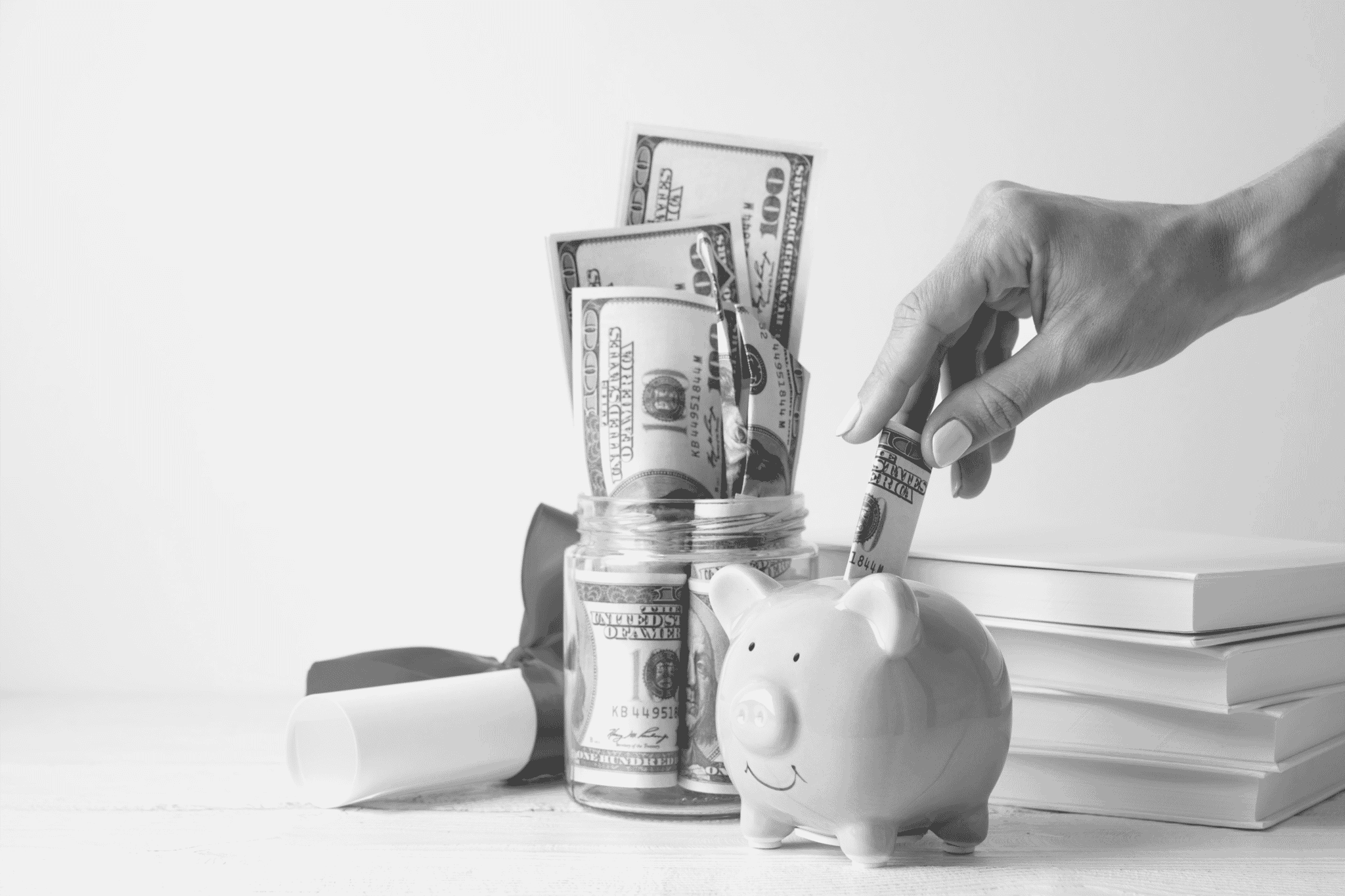 Stand out from the rest of the competition
Expanding to other locations will cater to more people; hence, doing the business will gain more profits. It is crucial to stand out from the rest of the competitors; this can be done through a solid social media presence or word of mouth by family and friends. Investing in the such expansion will make your business known to more people and, in return, gain profits. Diversifying your firm is not only a fantastic defensive strategy but may also spur growth. Research this and thoroughly read how to make a difference in the manufacturing industry.
Build your people
The staff members are the associated people who work hand in hand to make the manufacturing process successful. Expanding your business with machinery and equipment will enable staff members to think critically and strategically. As a result, manufacturing companies are on the right track to attracting more skilled workers to the industry. However, the broader demographics will continue to challenge recruiting, including an aging manufacturing workforce and fewer young people entering the workforce.
CONCLUSION
Manufacturing businesses are one of the most profitable areas in the industry. Although, it is high in the competition since there are already a lot of established businesses. One tip to enable the company to grow is to expand the business. Expansion means that it will increase not only literally but figuratively as well. Expand the locations, areas, staff members, services, products, and the like. Having such expansion is an excellent investment since it is profitable in the long run. Aside from this, it is a perfect opportunity to build people. Despite manufacturing businesses having machines and equipment, the staff members will be more critical and start thinking strategically. Of course, all these will not be possible without having enough capital. Funding will play a crucial role in the hopes of expanding the Manufacturing Business. Good thing the Alternative Funding Group caters to all businesses and is a reliable source of business funding. So, if you need extra money to expand your manufacturing business, feel free to contact them and navigate through their website. Grow your business with Alternative Funding Group today!
Is it time for your construction company to expand? Expanding your construction company demands careful preparation if you're starting or have been in the business for a while. You must ensure the resources to manage the additional work to scale your business strategically. Construction companies are essential, especially when an office's infrastructure and buildings are required to function. Not only offices but even supermarkets, malls, schools and the like. There are many things to consider, such as materials, employees, structure, etc. Hence, it is necessary to stay within budget when venturing into this type of business. Look into these tips to ensure your construction company's finances are controlled.
Build your people
Your workforce is your business in the construction industry. Employ people who are trustworthy, competent, and skilled. You can keep them on board by elevating and recognizing your top workers for their diligence and dependability. Your staff members desire leadership, not management. If you are a great leader, people will follow you anywhere.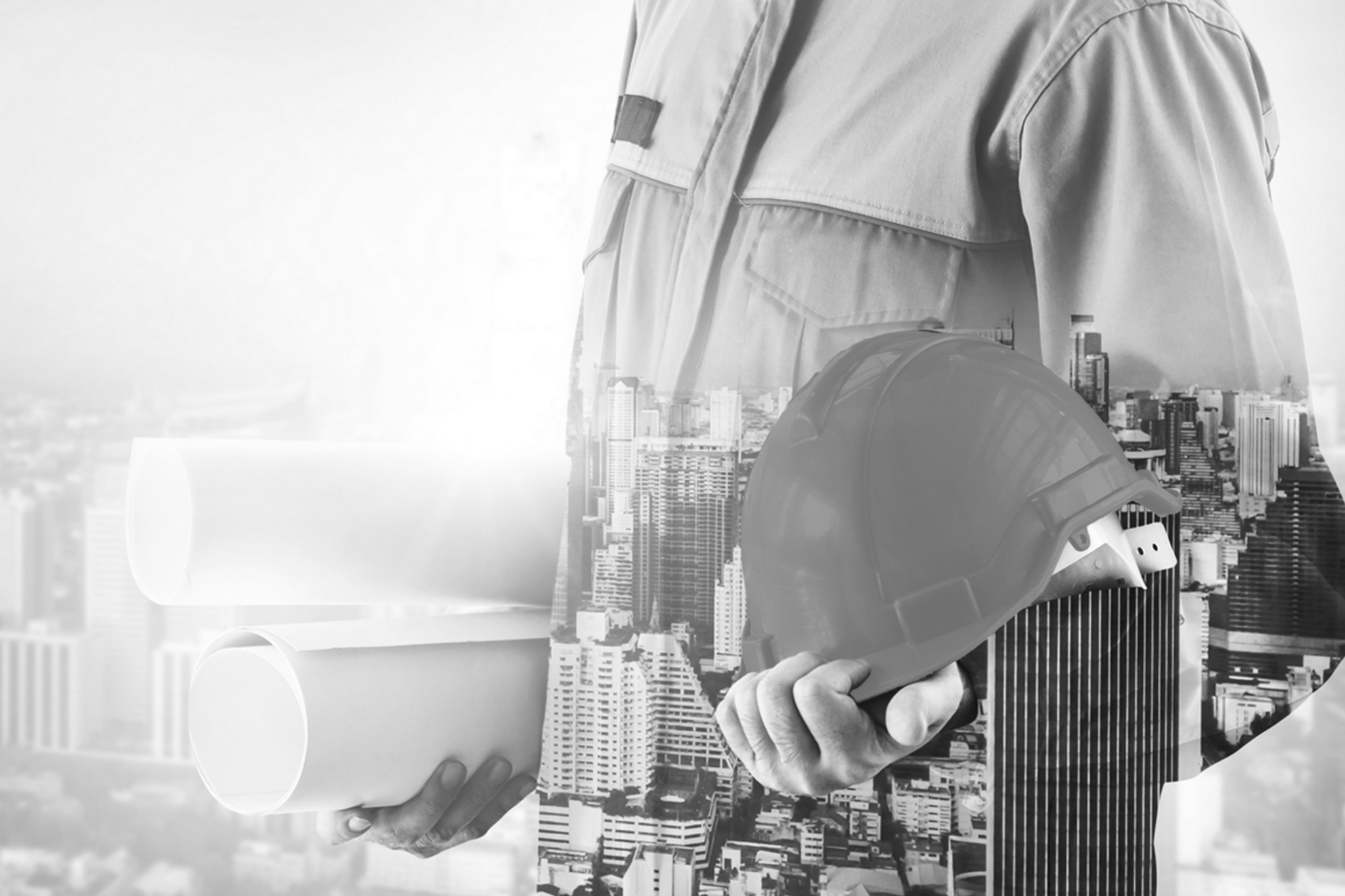 Aside from building your people, it would help if you sustained them, so make sure to compensate them well so they won't leave you until the end. The best move you can make is to get the ideal people to optimize your revenues on a project. These professionals have extensive building experience, are knowledgeable about construction management principles, are skilled builders, and can efficiently coordinate and lead field crews. Although do note that those who have no experience at all can still get employed. 
Market your business well
Construction companies find it difficult to have clients if they are not trusted constantly. It would help if you gained your client's trust and confidence so they will positively impact your business. Market it well through social media and word of mouth from previous clients, and show them photos and plans to get more customers. About branding, you should make sure you market your business constantly. Though getting customers by word of mouth is always lovely, creating a sophisticated marketing plan is a promising method to expand your business further. Applying a few basic branding strategies can assist in spreading the word about your business and get people to think of you when they require a contractor.
Stay within a specified budget.
Businesses must have a budget that they are allowed to utilize at a given time. A company must stay within its allocated budget if they want to maximize its business. You can use excel and create different spreadsheets to see how much you've spent. Utilize a system to look into the financial aspect of your business. This will also help you to see where your money goes and if you are gaining profit. If this is not the case, cut on areas where unnecessary expenses and spending occurs. Be sure to set a budget and follow it truthfully. There is no doubt that a construction company requires a lot of money. Fortunately, Alternative Funding Group is a perfect provider that your company can rely on for expansion, upgrades, etc. Be sure to message them and get the best deal with them.
CONCLUSION
Running a construction company is quite tricky. There are a lot of factors to consider such as employees, salary, location, materials, and etc. Venturing into this industry, will not be as easy as it seems, but with the right mindset and proper planning, everything will turn out just fine. We have mentioned some tips for managing and supervising your construction company so that it keeps growing. Follow these to get your business off to a successful one. First is to build your people; it is essential to have key people who will run your business smoothly. Ensure that you choose the right ones with experience and can further develop and improve through training. Next is to market your company so that people will trust your construction company. Lastly, it is to stay within a specific budget. This may be the simplest thing among the three, but it significantly impacts your business. Be sure to follow these steps so that your construction company finances are under control.
Alternative Funding Group has been a reliable source of business funding for many years. Now that you want to venture into this type of business be sure you have enough funds to run your business successfully. Check out the funding options available, and choose which one best suits your needs.
Real Estate Business requires a lot of patience since you are selling properties to future home or place owners. The lot really depends on the purpose, may it be for a rest house, residential, and etc. Given the stakes in this market, the real estate industry is a substantial business venture. Therefore, if you are interested in real estate as an investment, it is useful to learn how it generates revenue. However, being in the said industry is not that simple. A lot of study, effort, expertise, and even money is needed for you to be successful. Just like in any other businesses, problems occur. Here are some of the usual problems that owners of real estate businesses typically encounter.
No serious buyers
This is one of the most common problems that real estate professionals face, which is the fact that there are prospective buyers, however, it is difficult to close the deal. Being a part of the real estate business, it is necessary to gain the trust of clients since you are advertising the property to them. Remember, if you do not close the deal, then you are not gaining any profits and you are just wasting your time. So, be sure to check co-real estate business owners to see if they have strategies that you can surely follow. So what are you waiting for? Close that deal and start gaining profit!
Overspending and refrain from buying
Overspending must be one of the first few steps to avoid especially if you are on a tight budget. To avoid struggling financially, one key tip is to stay within the budget and avoid overspending. If you want your place to be extravagant with all these most recent furniture, make sure you will have a fair return on your investment. If you are simply going to break even or lose money, do not upgrade. By exercising financial restraint when making purchases, you can save money.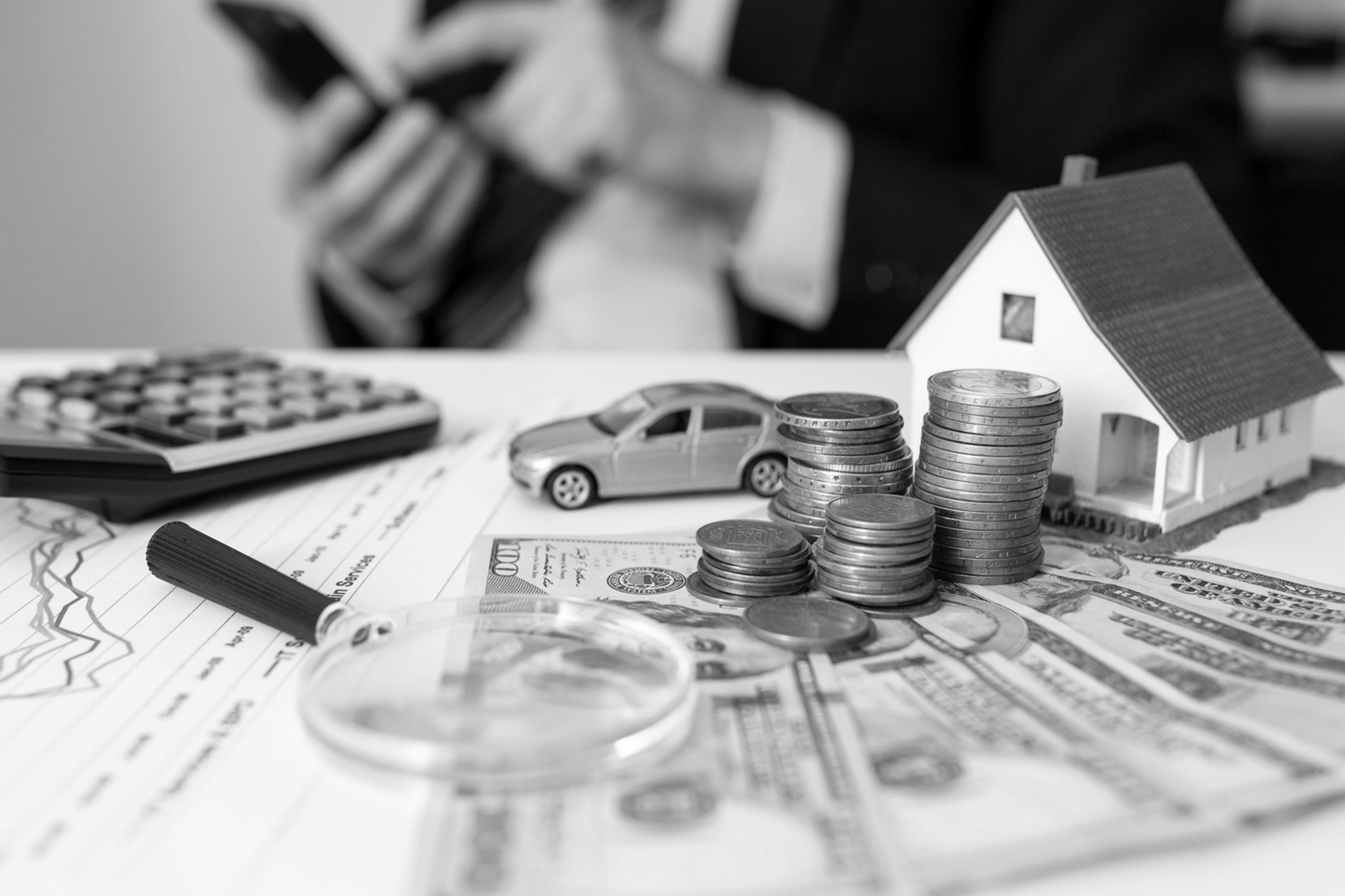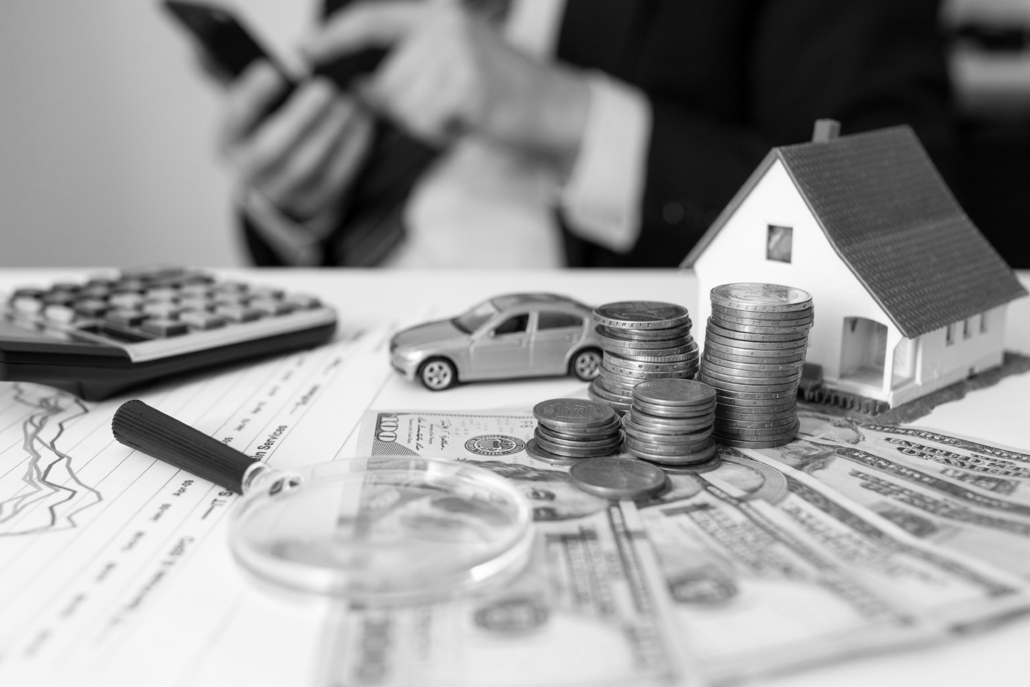 Aside from these pointless costs, sell your property for a reasonable price. It will not do you good if the price you provide is way way higher than the value of the property. A home's value should never be undervalued or overestimated for fear of financial loss. Make sure to start at a price that will be beneficial for you and the buyer. If you wish to get money from a service provider, go for the Alternative Funding Group. They have been reliable in terms of business funding. This will help you with the upgrades that you want for your property, but always remember to stay inside your budget and prevent overspending. 
Lack of strategies, so boost marketing of properties
There is no doubt that it is more difficult to market properties since it is sort of a whole place being marketed to customers. Another difficulty would be the target audience, in real estate businesses, choose your target market to have more chances to close the deal. Market your properties to people who would want to buy a house or rent. It is essential that you find your perfect target market.
Given the intense rivalry in the industry, one of the challenges faced by real estate business owners is promoting the properties. Regardless of your sector, you need to establish your online presence by creating a trustworthy website and showing all the photos that will make your property outstanding. Stand out from the crowd and be sure that clients will choose your property.
CONCLUSION
Real estate businesses find it a struggle to financially continue with their business since they are not closing the deal instantly. One thing is to gain the trust of your customers, show them that your property is worth it and will provide them with comfort that no other property can. Aside from the issue of no serious buyers, real estate owners tend to overspend with the hopes of selling the property instantly. This requires solid planning so that people will look into your property and will more than likely close the deal.
There is no doubt that venturing into real estate business requires dedication, patience, professionalism and a lot of capital. Having properties is not as easy as it seems, there are a lot to look into such as the title, space, size, and etc. So, it is really difficult to gain profits if you do not know how the business works. If you need extra cash or funds, contact the Alternative Funding Group for your business needs.
Businesses that care for and maintain residential landscapes and the environs of apartments and commercial structures make up the landscaping sector. The market has a relatively low starting entry; some business owners borrow loans and begin with their start-ups. With Alternative Funding Group, this is definitely possible since they are a key provider of business funds. 
Businesses that specialize in landscaping offer a wide range of services, and can be utilized to your liking. Just let them know everything you want so they can sketch and make it happen for you. Consider finding solutions to reduce financial strain in the landscaping sector. Look into these financial tips on how to sustain your landscaping business!
Level up your landscaping game 
To stay competitive, find ways to create unique, consumer-friendly products. Make sure you meet your client's expectations. Offer them a variety of choices so that your customers will always go back to your business. The atmosphere in the landscaping sector is quite competitive, so be sure to take your business to the next level. Closing out as many clients as you can is critical. So, gain that advantage and stand out from the rest!
Select the best set of staff that you could ever have
Your company may have an effective marketing plan, but this will only be effective if your target market will buy your goods. Select the target market category that best fits your company's needs first. Making the appropriate hiring decisions will help your landscaping company succeed. The hiring process does not stop there, be sure to hire experts that will train them to perform their job well. The next step is to assess your knowledge and determine whether you have the resources to take on significant commercial concrete projects. Choose the right audience for your business, they will be crucial in determining the success of your landscaping business.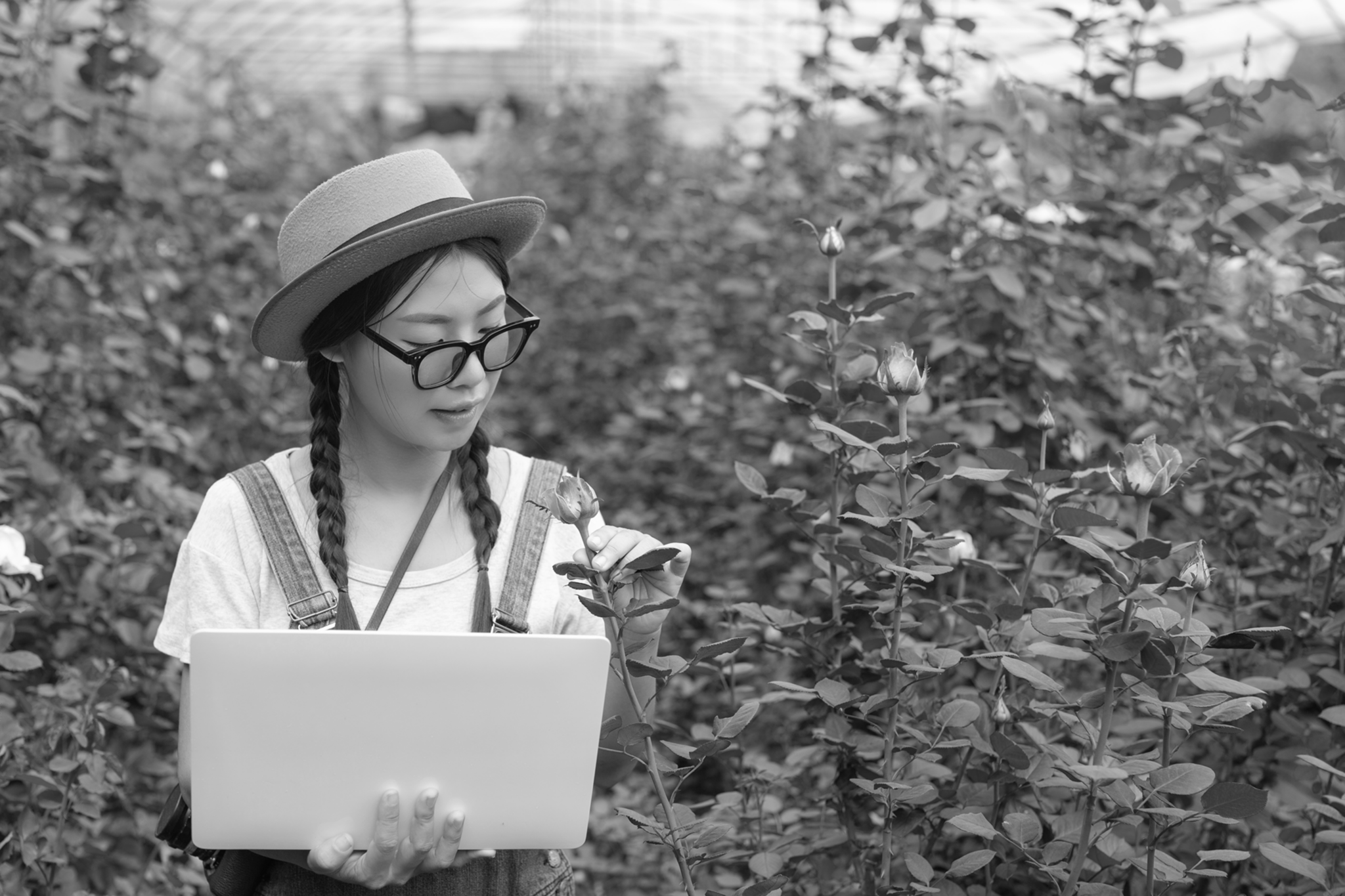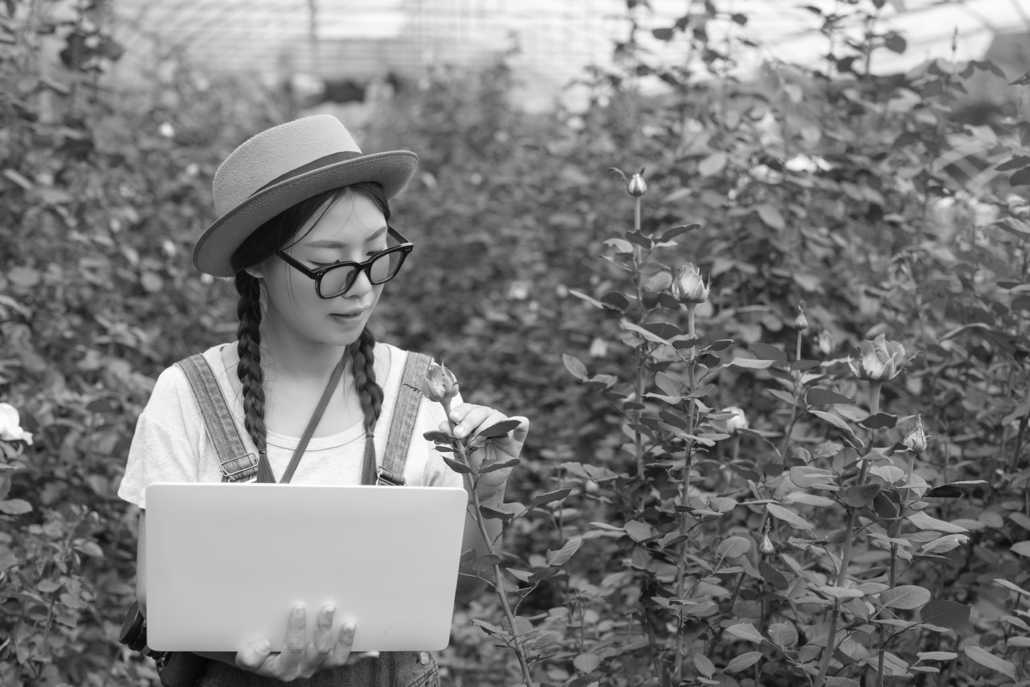 The high competition can lead to a loss of profit 
There is no doubt how the landscaping industry has a high competition. This can affect your business financially. It is crucial to network with influential individuals to meet with contractors, remodelers, and interior designers and discuss their project demands. To entice homeowners, advertise your services and products and stand out from the rest, highlight your best products through a website or even social media platforms such as a Facebook page. In local magazines, publish informative articles showcasing your company's expertise in detailing the different concrete solutions available to make a home or property seem more likable. Your business may stand out from the competition by having a solid marketing plan.
Establish reserve money.
One financial plan should involve the establishment of an emergency reserve, just like any other business. Having emergency savings set aside can provide you peace of mind regardless of your challenges. An emergency fund can enhance your confidence and relieve stress by giving you the peace of mind that you are prepared for the worst-case scenarios. Additionally, it can help you lessen the negative consequences that any financial emergency might have on your ability to reach your financial goals. With Alternative Funding Group, protect your emergency fund. Examine their funding choices to determine which is ideal for your company.
CONCLUSION
The landscaping industry should evaluate a garden's design and general appearance or any landscaping area. While financial difficulties still arise occasionally, there are ways to deal with them. The first is maintaining competition by expanding your firm and picking the appropriate tools. Next, consider how you may differentiate yourself from your rivals. However, these won't be effective if you don't have the correct target audiences. Finally, make sure to pick candidates who will complement your company. This is a crucial tactic for recruiting new people as well. In addition to this, it is essential to have extra funds in case anything happens, at least your business is prepared.
If money is the only thing that is stopping you from opening your business, do not be concerned; if you need business capital, you can always turn to Alternative Funding Group. They have long been the go-to supplier. Everyone can borrow money from them; even the landscaping business is not an exception. So why are you still waiting? Get funding for your company today! You won't have to worry about anything in the future if you trust them with your wants for business financing. Examine their offerings, then pick the one that best suits your business.
3-Step Guide To Overcoming Money Issues in Your Solar Energy Business
You don't need a crew to install solar panels on roofs to start a solar business. However, several companies concentrate on sales if that's your thing. These businesses handle all aspects of selling solar systems, including lead generation, lead qualification, in-person or online consultations, and contract negotiation. These businesses then collaborate with a contractor who handles the remainder of the installation procedure after a customer has agreed to participate.
Solar Energy Business may be costly; however, it will benefit the consumer in the long run. Investing and venturing into this type of business might require colossal capital. Consult with local solar industry leaders to learn what they are up to in your region. The sun of the solar sector is only beginning to rise, and business is thriving. Read and do your research because this industry is booming. Not only that but utilizing Solar Energy is a great way to help the environment. Here is a 3 step guide for you as a business owner to look into to help your solar energy business.
Investing in Business Insurance
Business Insurance will help the company in the long run, especially if unforeseen circumstances happen. It is better to have insurance to lessen the severity of these costs. You will require insurance for your solar business because simply shielding your assets from lawsuits is insufficient. In addition, companies need insurance to pay for expenses related to liability and property damage claims. Without it, you might have to pay money out of your pocket, which could be fatal for your company.
To reduce potential risks and obligations, the appropriate insurance coverage is crucial. Every company must adhere to general insurance requirements, be sure to look into these so you won't have a problem in the long run. Investing in Business Insurance might require capital, head onto Alternative Funding Group; they are a vital service provider of business funds.
Get to know your product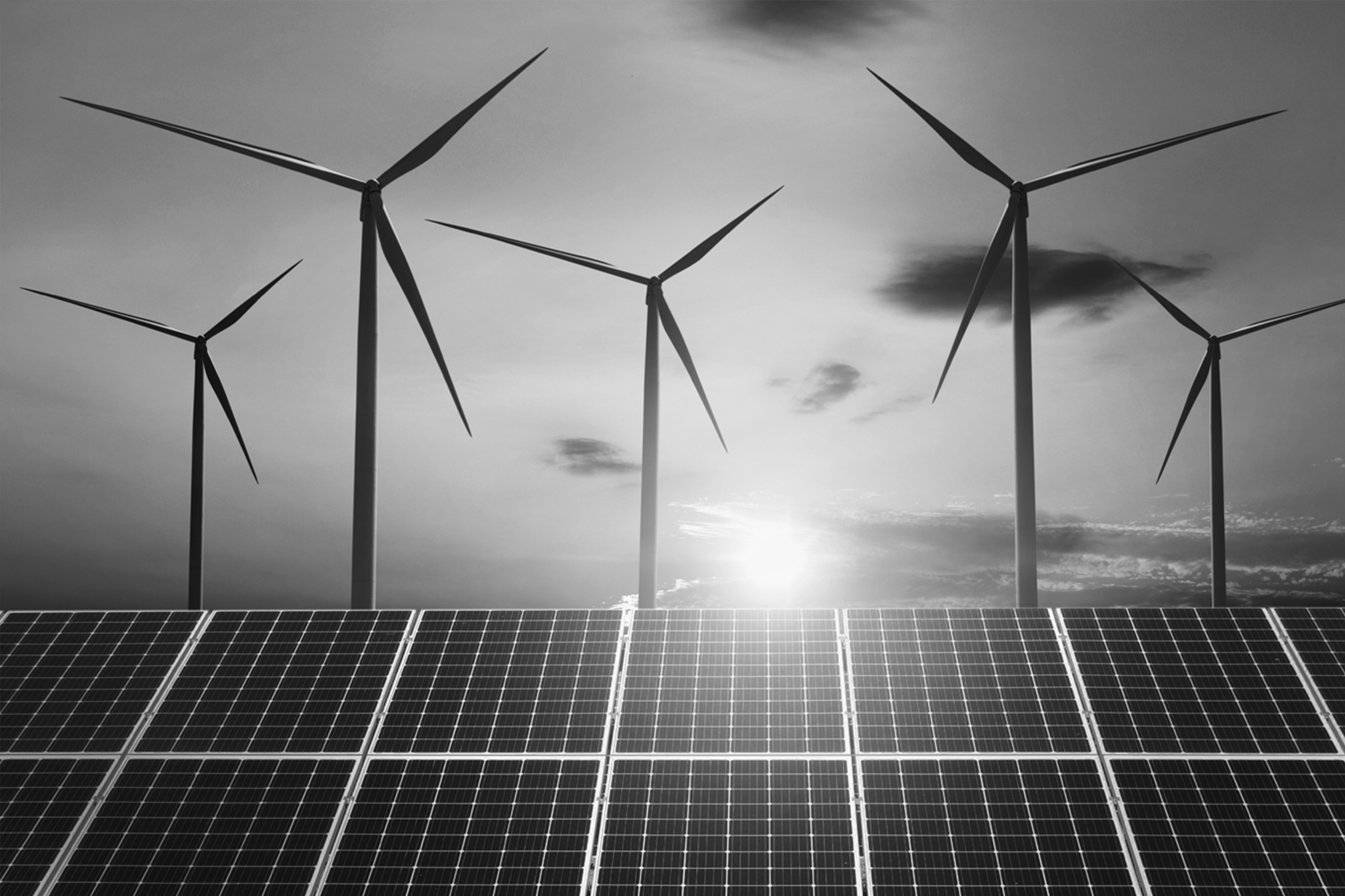 Knowing your product well is only one aspect of becoming an expert. It necessitates keeping an eye on the numerous discounts and incentives offered, a crucial differentiator for businesses trying to stand out from the competition. The contracts go to the research companies to save their clients' time and money.
Whether your area of expertise is sales, installation, or both, it's critical to master navigating financial incentives, dealing with utilities, and understanding rules that may not always be obvious throughout the design process. Please get to know the product well to market it right.
Don't spend on unnecessary expenses.
Budgeting is very crucial in any part of a business. If you are on a tight budget, it is always a brilliant idea not to spend on unnecessary things your business won't need. However, invest in equipment, machinery, and others that you will need for your business. Be sure to stick to the budget and don't consider upgrades if you don't need them yet. Avoid bankruptcy and protect your solar energy business at all costs!
CONCLUSION
Keep track of your stock, machinery, and assets, and purchase adequate insurance to cover worst-case scenarios. Before you even land your first contract, do yourself a favor and get the appropriate insurance. Investing in a solar energy business is not as easy as venturing into any business. It is costly because of its functionality which is reasonable since it is a form of renewable energy. However, when you look at it in the long run, your business will thrive, and at the same time, you are helping to save the environment. This will give you a sense of purpose and fulfillment as a business owner. Financial challenges will always be part of your process, be sure to follow the steps above to overcome these money issues for your business. The first is to invest in business insurance to have a backup plan in case anything wrong happens. Next is to be familiar with your product and target market. Lastly, is to not spend on unnecessary things and be
Indeed, venturing into the solar energy business will require vast capital. Check Alternative Funding Group for more information. They have been the go-to source of business funds for several clients from different industries. You can never go wrong with them as an option. Choose from their several financing options. With Alternative Funding Group, your solar energy company is possible!