In a rapidly evolving business landscape, access to financial resources is critical for small and medium-sized enterprises (SMEs) to thrive and adapt. The Alternative Funding Group, with its steadfast commitment to fostering growth and innovation, has emerged as a supreme provider of bespoke funding solutions. Recognizing the unique challenges SMEs face, the company has disbursed over $302 million in financing to various businesses throughout the United States. At the heart of its success lies a set of core values that underpin its distinct approach to alternative funding: customer-centricity, flexibility, and rapid response times.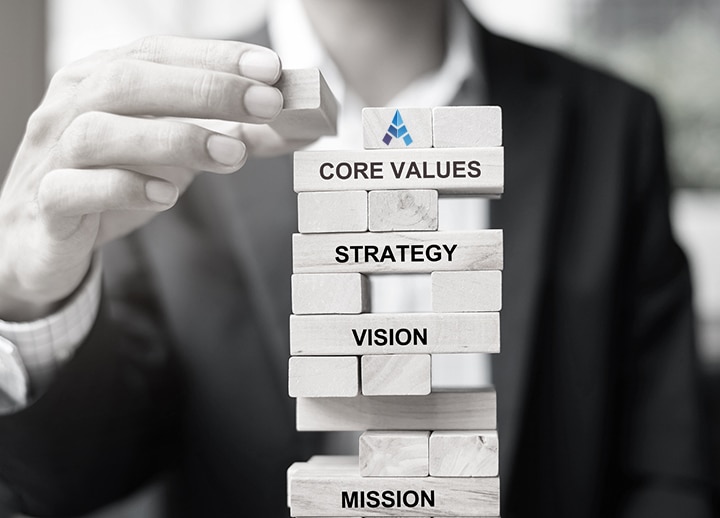 Customer-Centricity: A Bespoke Approach to Business Financing
At Alternative Funding Group, the focus is on understanding the specific needs of each business to tailor funding solutions accordingly. This customer-centric approach allows the company to serve businesses from various industries, ensuring that financial solutions are tailored to their unique requirements.
By prioritizing the client's needs, Alternative Funding Group has built a reputation for providing personalized funding options that empower businesses to reach their full potential.
This customer-centric ethos extends beyond the provision of funding. The team at Alternative Funding Group works closely with clients to ensure they are well informed about their funding options and can make educated decisions to support their business growth. By fostering strong relationships and offering ongoing support, Alternative Funding Group has established itself as a trusted partner for SMEs needing financial assistance.
Flexibility: Alternative Funding Solutions for All Credit Profiles 
Traditional funding sources often impose rigid criteria that exclude businesses with low or poor credit scores from obtaining the required funds. Alternative Funding Group, on the other hand, emphasizes flexibility in its lending process. By assessing business funding requirements through innovative methodologies, the company can offer financing even to those with less-than-stellar credit profiles.
This emphasis on flexibility also extends to the company's collateral and personal security policies. As an alternative funding provider, Alternative Funding Group does not demand collateral or personal guarantees from borrowers. This makes its funding solutions accessible to a broader range of businesses, allowing them to pursue growth opportunities without being burdened by the stringent requirements of traditional lenders.
Rapid Response Times: Ensuring Swift Access to Funds 
In the fast-paced world of corporations, time is often of the essence. Alternative Funding Group recognizes this and has streamlined its funding process to deliver funds to eligible businesses within 24-48 hours. By eliminating unnecessary red tape and embracing a hassle-free approach, the company has established itself as an agile funding partner that can respond quickly to the changing needs of SMEs.
A seamless application and fast approval process complements this commitment to rapid response times. Businesses can access Alternative Funding Group's funding solutions with minimal paperwork, allowing them to focus on their core operations. At the same time, their financial needs are swiftly addressed.
Innovative Financial Solutions: Empowering Businesses to Overcome Challenges and Seize Opportunities
In the ever-evolving business world, SMEs face many challenges that require innovative financial solutions. Alternative Funding Group is dedicated to staying ahead of the curve by constantly developing new and creative funding options to meet the diverse needs of its clientele. This commitment to innovation allows the company to address businesses' immediate financial concerns and support their long-term growth and development.
One of how Alternative Funding Group achieves this is through its comprehensive suite of financial products, which cater to various industries and business needs. From merchant cash advances and working capital loans to equipment and revenue-based financing, the company offers diverse funding solutions that can be customized to manage challenges or opportunities. Alternative Funding Group demonstrates its commitment to fostering growth and innovation in the SME sector by providing businesses with the financial tools they need to succeed.
Alternative Funding Group also leverages cutting-edge technology to enhance its service offerings. By utilizing advanced data analytics and risk assessment tools, the company can gain deeper insights into the needs and potential of its clients, leading to more accurate and efficient decision-making. This embrace of technology also allows Alternative Funding Group to streamline its application and approval processes, reducing the time and effort needed to secure funding.
Alternative Funding Group's dedication to innovation extends to its approach to financial education and advisory services. By providing clients with expert advice and up-to-date industry knowledge, the company empowers businesses to make informed decisions and fully leverage the financial resources at their disposal. This combination of innovative funding solutions, cutting-edge technology, and expert guidance enables Alternative Funding Group to support SMEs in navigating the complexities of the modern business landscape and seizing opportunities for growth and success.
Conclusion: 
The success of Alternative Funding Group lies in its unwavering commitment to its core values: customer-centricity, flexibility, and rapid response times. By offering bespoke funding solutions that cater to the unique needs of SMEs, the company has emerged as a reliable and innovative provider of alternative financing. With its keen understanding of the challenges businesses face in today's fast-paced environment, Alternative Funding Group remains dedicated to empowering SMEs with tailored financial solutions that enable them to grow, innovate, and achieve lasting success.