Entrepreneurs and company owners continuously strive to maintain a steady cash flow to ensure smooth operations and sustained growth in the ever-dynamic business world. One innovative solution gaining traction recently is invoice financing, which offers numerous benefits for businesses seeking to enhance their working capital management. In this article, we'll dive into invoice finance, explore its benefits, and how alternative funding can help your business succeed.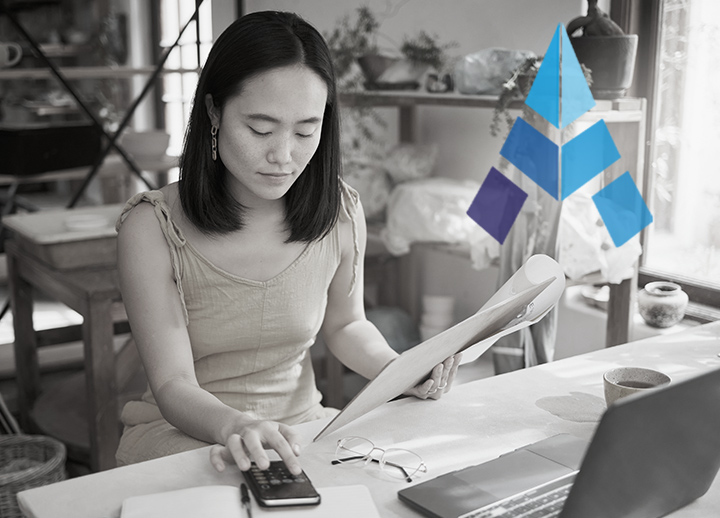 Unleash the Power of Your Accounts Receivable
Maintaining a healthy cash flow is critical for meeting daily operational expenses and driving long-term growth in today's fast-paced business environment. Traditional funding methods, such as bank loans and lines of credit, can be cumbersome and time-consuming, often requiring stringent credit checks and collateral.
On the other hand, invoice financing offers a more streamlined approach by turning your outstanding invoices into a readily accessible source of capital. This alternative funding solution allows you to unlock the hidden value of your accounts receivable, providing a dependable cash flow lifeline to keep your business running smoothly and competitively.
Invoice financing empowers businesses to capitalize on the potential of their unpaid invoices without waiting for clients to settle their balances. By accelerating cash flow, you can proactively address any financial bottlenecks, ensuring that you have the resources to invest in growth strategies, such as expanding your product line, entering new markets, or hiring additional staff. Furthermore, as invoice financing is directly linked to your sales, the funding available will naturally increase as your business grows, making it an incredibly adaptable solution that scales in tandem with your success.
Bolster Your Financial Resilience with Invoice Financing
Invoice financing offers businesses many benefits to bolster financial resilience and promote sustainability. By providing access to immediate liquidity, you can better manage cash flow fluctuations, reduce reliance on traditional financing methods, and address unexpected expenses without compromising your business's financial health. Additionally, invoice financing can help alleviate the burden of credit management, as many providers offer comprehensive support, including invoice tracking, collections, and credit analysis. This enables you to concentrate on your core business operations while benefiting from expert assistance in maintaining a healthy accounts receivable portfolio.
Moreover, invoice financing can be crucial in strengthening your business' competitive position in the market. With faster access to working capital, you can take advantage of time-sensitive opportunities, negotiate favorable payment terms with suppliers, and make strategic investments in research and development without the limitations typically imposed by traditional financing options. Utilizing invoice financing as a strategic financial tool can enhance your company's agility, adaptability, and overall resilience, ensuring you remain well-positioned to thrive in a competitive landscape.
Boost Your Competitive Edge with a Strategic Financial Solution
In the ever-changing business world, adaptability and innovation are crucial to staying ahead of the competition. Invoice financing can catalyze business growth by providing the financial support you need to undertake new projects, expand your operations, and refine your product offerings. By injecting immediate liquidity into your business, you can bypass the constraints of traditional funding methods and maintain a steady cash flow, empowering you to make bold decisions and capitalize on emerging opportunities.
Furthermore, invoice financing can help you foster strong relationships with suppliers and clients. With accelerated cash flow, you can negotiate favorable terms with your suppliers, such as bulk purchase discounts or extended payment periods, while ensuring timely payments to maintain trust and credibility. On the client side, invoice financing enables you to offer more competitive credit terms without risking your cash flow, strengthening your reputation as a reliable and financially stable business partner. By strategically leveraging invoice financing, you can position your business for success, achieving sustainable growth and fostering a solid competitive edge in the market.
Conclusion: 
Embrace the transformative potential of invoice financing as you chart your entrepreneurial journey. By unlocking the hidden value of your invoices, you can seize unparalleled growth opportunities, maintain financial flexibility, and fortify your company's position in the marketplace. Remember, the power to propel your business toward success lies within the alternative funding tools you choose to harness.
Refrain from letting cash flow challenges get in the way of your business. Discover invoice financing solutions with Alt Funding and take the next step to success today. Visit our website to discover how our ability to provide quick and straightforward access to funds can take your business to new heights.