As a business owner, you might think that hiring someone to help you is an unnecessary expense. Or maybe you're having trouble imagining how someone else could handle the tasks you've been doing for years. But no matter what kind of business you have, delegating to a virtual assistant can help your business grow and still work within your budget. Virtual assistants are more than just personal assistants—they're trained professionals who can help with a wide variety of tasks.
Here are some signs that it might be time to hire a virtual assistant:
You don't have time to focus on specific projects. Maybe your business is doing well, but there's one area that needs some attention and you don't have the time or energy to spend on it right now. Maybe you want to grow your business by expanding into another market or working with clients in another country, but learning the language and the culture is taking too much time away from running your current operations. With the help of a virtual assistant, you can get that extra project or task off your plate and make sure it gets done right.
You feel overwhelmed. If every day feels like a struggle just to get through all that needs to be done, then it's time to look at how you can lighten your load. You're not sure how to reach your goals. Maybe you've been putting your goals on hold because you don't know how to reach them. Or maybe you're just not sure how to juggle all the tasks you need to accomplish every day. With a virtual assistant on your team, you can delegate tasks to someone else who can take care of them, freeing you up to focus on the bigger picture tasks that will help you reach your goals.
You're not sure where to start. If you're not sure which tasks you can outsource, you can hire a virtual assistant to help you figure it out. A virtual assistant can assist you in organizing your work, planning your schedule, and making sure all the tasks that need to be done get done.
All you do is work and you're not getting ahead. Maybe it seems like you're working all the time, but you're not making enough progress. Either you're not managing your time well, or you're not sure how to get the most out of your time. Hiring someone to help you out can help you get more done in less time so you can reach your goals. With a virtual assistant by your side, you can start delegating tasks as soon as you feel ready to begin.
You're spending too much money for the results you're getting. If you're spending too much money on marketing, but it doesn't seem to be working, you can cut your budget without cutting quality by hiring a virtual assistant. Once you've delegated tasks to your assistant, you can start to focus on the big picture items that will really make a difference in the success of your business.
You have expertise in your field but not in marketing or social media and need help setting up an online presence. Social media has become an essential part of doing business online. If you have a business that's not online, you're essentially telling people who you are and what you do that you don't think they're important enough to warrant an online presence. Even if you have an online presence now, you might not have the skills to make it effective. A virtual assistant can help you build an online presence that attracts clients and helps to build your brand. If you're spending marketing money and not getting a good return, you could spend a fraction of that on your online marketing and see a much better return. Marketing is the most important part of any business, and you need to have a good online presence to entice clients to visit. Whether it's setting up a blog, building a website, setting up a Facebook page, creating a Twitter profile, or engaging in any of the other social media avenues that are available, a virtual assistant can help you get set up and keep you active on the right sites to make the most of your online presence.
You spend more time doing administrative tasks than business-related tasks. Virtual assistants are equipped with handling administrative tasks such as emailing, scheduling meetings, bookkeeping, etc. Hand these tasks to a virtual assistant for you to move forward and focus on the important aspects of your business. This is your sign to hire a virtual assistant and let go of those administrative tasks.
Specific skills to perform the job. If you wish to look for a specific person to do specific tasks, then virtual assistants are for you. They have a wide range of expertise with proper training and will be more than willing to help you with your deliverables. Additionally, these virtual assistants are flexible with their expertise, hence, it is not a waste of money since they cater to a lot of tasks.
Choosing the Right Virtual Assistant
The demand for virtual assistants continues to rise, hence, it is very crucial to choose the best virtual assistant that will attend to your demands and needs. There are a lot of factors to consider such as location, skillset, background, and, etc. Not all virtual assistants are the same. When you're shopping around for a virtual assistant, look for a company that offers the following: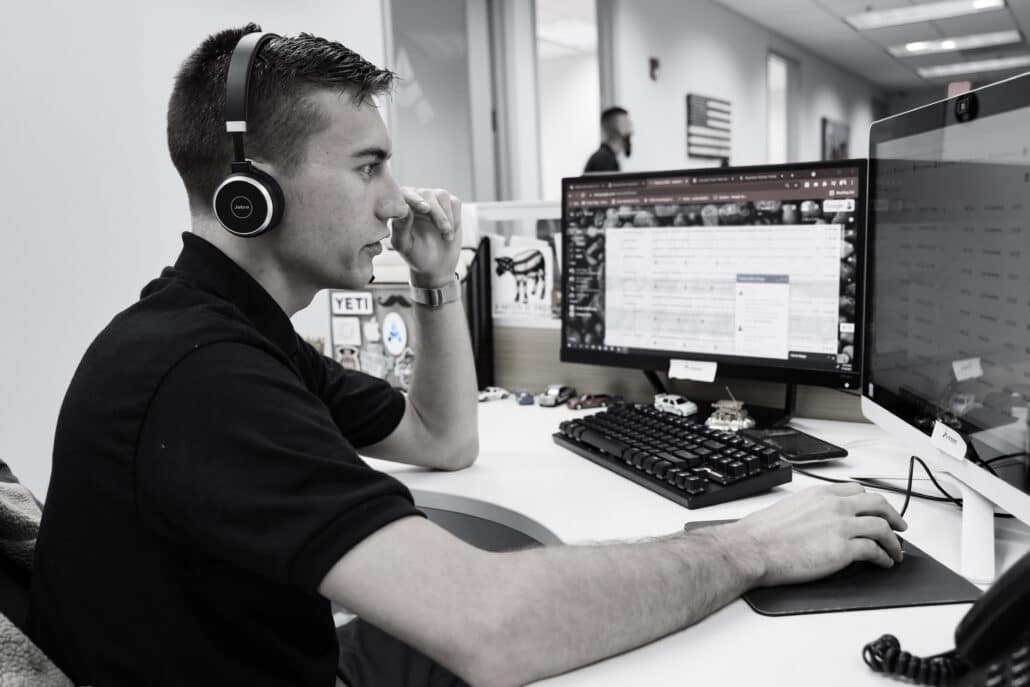 Education and Training to Help You Get More Done
Make sure you're hiring a virtual assistant who has received formal training. A lot of people think they can handle a virtual assistant position just because they've been doing those tasks in their own business or personal life. There's more to it than that. Make sure the person you hire has received training that will help you reach your goals faster.
Commendable Skill set
The range of skills a virtual assistant can do is crucial when it comes to hiring the right people. It is rather difficult to put someone in a position that he or she is not inclined to do. A commendable skill set will be an advantage in choosing the best set of people to work for you and your company. Make sure to check out their skills to check if they will be a perfect fit.
Values and Principles
It is important to know the values and principles that not only the virtual assistant upholds but also the company as well. This will be relevant to gauge if these selected people are principled enough to work for you. Possessing the same values and professionalism will be an advantage to have a smoother flow of business.
A Well-Established Business
When you hire a virtual assistant, you're not just hiring an individual—you're hiring a company. You want to make sure you're hiring someone who can provide you with quality results and training when you need it. Virtual assistants who work for a company don't simply go through training and then get thrown into their position. Companies who offer virtual assistant services are well established, and most of them have a great online reputation.
A Great Support System
Your virtual assistant isn't a machine that you can turn on and off when you feel like it. You'll be working with someone who will become part of your team and your business. You need to be able to trust that person and know that he or she will be dependable. Hiring a virtual assistant from a company that has a great support system can help you feel confident that your business will keep going no matter what.
Years of experience
Being in the industry for quite some time is an advantage since they are already equipped with knowledge on how to handle and outsource virtual assistants. They know how to train these professionals and delegate them to different businesses. You'll never go wrong with hiring a virtual assistant under a company with several years of experience.
An Affordable Solution for Growing Your Business
Hiring a virtual assistant doesn't have to break the bank. You'll find a great virtual assistant for a fraction of what you'd spend on hiring a full-time employee. Many companies offer basic services starting at low prices. The more complicated the task, the more you'll pay, but you may find that the expense is well worth it.
SUMMARY
At the end of the day, it's really your decision as to whether a VA is right for you and your business. But be sure to have a good idea of what you need when you search for a new VA. Aside from experience, it's important to consider things like communication and personality when hiring someone. So, if you're serious about working with a virtual assistant, take the time to find the right one—and your business will reap the benefits.
It is never too late to hire a virtual assistant. Let go of all the administrative works and those that are always set aside because it has been unattended for so long. Make sure to fully check which type of work is needed before you get one. Grab this opportunity at Alliance Global Solutions since they outsource virtual assistants that are a perfect fit for your company.
Their Solutions
Alliance Global Solutions is a global team of seasoned business professionals offering diverse skills and expertise to assist business owners with the expansion and development of their enterprises. They provide a service that provides a vital resource for business owners, allowing them to continue to be productive and profitable. Additionally, they are an international group with local resources across the globe, providing solutions to ensure our clients' success. We offer expertise in areas such as:
DATA ENTRY – they provide a vast amount of knowledge to help their clients with a wide array of tasks that include Data Entry, Web Research, Software Coding, and more, depending on the client's needs. Most of their Data Entry is performed on standard format files such as MS Excel spreadsheets, mail merges, and more. They provide real-time data entry, 3rd party data entry, data scrubbing, and more, depending on the client's needs.
ACCOUNTING – Their team of accounting professionals has a wide range of skills and experience to offer our clients. Their accounting personnel understands and can apply standardized procedures, as well as implement, manage and maintain unique accounting systems. They offer our clients a complete accounting solution: Bookkeeping, Payroll, Tax Preparation, Consulting, and Financial Reports.
CALL CENTER / CUSTOMER SERVICE – We offer a complete Call Center solution, including scheduling, real-time reporting, call management, and more. Our team of Customer Service professionals are trained to handle customer inquiries and requests, effectively and efficiently, while also complying with all necessary Customer Service protocols.
SOCIAL MEDIA – As more and more people utilize social media; it is becoming increasingly important for businesses to be active participants in the various social networks. They provide their clients with a Social Media solution that will help them become a leader in their industry. They can assist their clients with setting up a Facebook Page, Twitter, LinkedIn, Yelp, and other social media outlets.
IT SOLUTIONS – The AGS' team of IT professionals has a vast amount of knowledge to assist their clients with their various IT needs. They provide clients with a complete IT solution, including setting up their network, computer systems, and more. Additionally, they can also assist their clients with setting up and managing their VoIP phone systems and other technological needs.
GRAPHIC DESIGN – Brand representation is an important aspect of a business; it gives your personal touch to it and says a lot about who you are. AGS is equipped with exceptional graphic artists who create creative designs that will definitely catch the attention of everyone else. Through publications, brochures, and all other materials, they assist our clients to develop their identities.
SEARCH ENGINE OPTIMIZATION – One key advantage of hiring an SEO VA is that they are adaptive to the ever-changing SEO landscape. Most of their tools and resources utilized are updated. Using time-tested tactics, their SEO experts optimize on-page elements such as page meta-titles, meta-descriptions, internal site linkages, and keyword density. SEO virtual assistants in the Philippines are highly qualified specialists that are well-versed in a variety of tools.
PERSONAL ASSISTANT – They offer virtual assistants to assist business owners with day-to-day tasks, allowing them to focus more on their business activities and strategic focus, rather than on monotonous administrative work. Their highly skilled and professional virtual assistants can handle projects, schedule appointments, and complete other administrative tasks, allowing their clients to focus on their core business.
ADMINISTRATIVE – They provide their clients with a complete administrative solution, allowing them to use their time and effort to train their VA. They can assist their clients to schedule and manage their various tasks, and appointments, while also updating their database. Their virtual assistants can also provide their clients with a wide range of administrative services, depending on their client's needs, such as travel arrangements, creating newsletters, legal research, and more. They are also well-versed in a variety of business systems, including cloud-based platforms, such as Salesforce, SugarCRM, and more.
LEAD GENERATION – Their team of marketing professionals can assist their client with generating leads. They can help their clients with generating leads, while also building their database. They can assist their client with the planning and management, while also creating and implementing a campaign that will successfully reach out to their target market.
Alliance Global Solutions has several years of experience in the industry, being known for outsourcing virtual assistants. AGS is also one of the leading BPO in the Philippines, with Alliance Global Solutions having several years of experience in the industry, and being known for outsourcing virtual assistants. AGS is also one of the leading BPO in the Philippines, giving them a competitive edge with their experience. Their virtual assistants undergo hardcore training and are client-driven, adapting to the needs and demands of our dear clients. Expect high quality and exceptional results from them, make the right choice today with AGS. If you want to be more productive in your business, you can hire a virtual assistant from AGS. They can also help you increase your sales, improve productivity, and reduce costs. Contact them today through their hotline at 1-888-410-0417 or email them at admin@allianceglobalsolutions.com so they can make the necessary arrangements.