Opening an auto repair shop is not an easy task, especially when compared to certain other repair businesses. We will go through the essential details you need to be aware of in order to start an auto repair business. See how financing will make the starting process easier and faster because you will determine how funding is important in making your business succeed. Getting funding is definitely a great starting point for your Car Repair business. Here are ways on how to get started with car repair financing.
Just like any business, having enough funding to start a business will be necessary. Attaining funds will be helpful to kickstart your auto repair franchise. Should you be in need of funds instantly, funding is fast and reliable. Alternative Funding Group is a provider that offers viable funding options and is a guarantee to get the funding instantly. Rely on them to start your auto repair franchise.
Secure funding to get certification
Although certification is not required to work on vehicles, it could be far more difficult or expensive to get liability insurance and raise money for your new company without it. If you have a certification, potential customers can see that you are knowledgeable. It gives car owners confidence and can be a highly powerful marketing tactic. If you can assure clients that you possess a certification for their industry, they will become more trusting.
You could utilize your accreditation as a marketing tool to attract potential consumers. For easy access, frame it and place it on the wall of your office. This may also mean having more customers and hence, raising profits.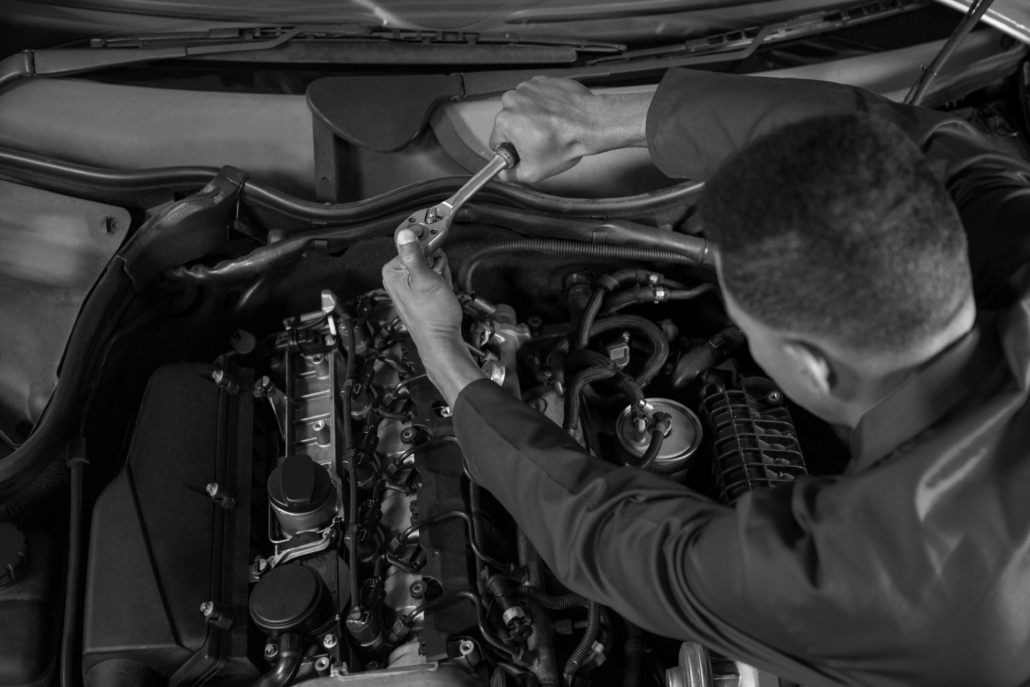 Aid in the maintenance of the business
Car Repair Financing can help maintain your business since this industry requires a lot of labor despite having a lot of equipment. When it comes to the personnel involved, store, mechanics, materials and a lot more. Do not worry about the logistics of your auto repair business with Financing. It will help you maintain and improve your auto repair business.
Have emergency funds
Of course, if you have emergency funds set aside, a big car repair falls within the category of an emergency that necessitates using them. If you can pay even a portion of the mechanic's bill in cash, even if you don't have enough money to cover it entirely, you might be able to reduce the amount financed. Having a security blanket can be helpful in the future especially with unforeseen circumstances and emergencies. It is better to be prepared than being sorry for not having emergency funds in case anything happens to the business whether it be upgrading equipment or expanding locations. Go with Alternative Funding Group!
Numerous funding options
There are numerous funding options available if you need funding. Car Repair Financing has several other options available, head on to Alternative Funding Group. Just choose which financing option will best suit your auto repair needs. So what are you waiting for? Navigate through the website for more information.
CONCLUSION
Do you find it difficult to pay for unforeseen auto repairs in your business? Lack of funds could make it difficult for you to fix the car, which could cause a number of connected problems on both a personal and professional level. Fortunately, you may get back on the road with Car Repair Financing that can help your business in a lot of ways. Starting from opening up your auto repair franchise, to getting a certification. Additionally, funding can be utilized for the maintenance of the business since there are a lot of factors involved such as personnel, equipment and a lot more. To ensure that clients will trust your brand and company, obtain accreditation. This will boost marketing and attract more customers.
Any form of business needs funding, but the auto repairs and sales sector especially so because it needs a lot of tools and the like. Fortunately, there is a company called Alternative Funding Group that offers financial services. Make sure to select the appropriate financing solution for your requirements, particularly for the auto repair and sales business. You must research these services to determine which is ideal for your company. They will assist you in growing your company. Get funding right away by getting in touch with Alternative Funding Group today! Apply for funding as soon as you can to get your auto repair business started.