Let's talk about something magical. Picture yourself: you're soaring high on a shiny, new rocket ship, zipping through the stratosphere, leaving the gravitational pull of financial struggles behind. The clouds clear, and suddenly, your destination comes into view – your dream business, fully funded and ready to thrive. This isn't just a fantasy; it's now within reach, thanks to the team at Alternative Funding! We're your trusty rocket ship, ready to propel you to new heights with our quick, easy , and hassle-free business funding solutions. So, buckle up and get prepared for the ride of a lifetime!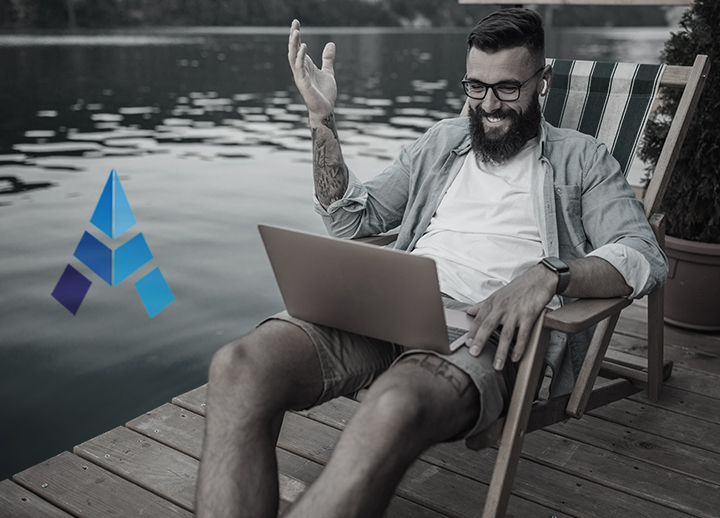 Skyrocket Your Business Dreams with Alternative Funding's Effortless Funding Solutions!
Are you ready to leave the world of financial stress behind and soar high into the stratosphere of business success? Look no further than Alternative Funding, your ultimate co-pilot on this exhilarating journey!
With our quick and easy funding solutions, we've made it our mission to help businesses of all sizes achieve their dreams and reach for the stars.
Forget traditional banks and their never-ending paperwork, collateral demands, and snail-paced approvals. Alternative Funding is your ticket to a smooth, hassle-free experience that will make funding your business feel like a joyride on a cloud of cotton candy. Our streamlined process is so simple you'll wonder how you managed without us!
Our secret sauce? We've crafted a delightful recipe of funding solutions that cater to businesses at every stage of their journey. Whether you're a fresh-faced entrepreneur or a seasoned pro, our dedicated financial wizards will work tirelessly to find the perfect funding plan for your unique needs.
Here's a taste of what you can anticipate when you partner with Alternative Funding:
A speedy application process that's as easy as pie: Simply fill out our online funding application, and you'll be one step closer to turning your business dreams into reality. There's no need to wait for days or weeks – we're all about getting you the funds you need as quickly as possible!
Soft credit pulls that won't leave a mark: We comprehend that maintaining a healthy credit score is essential for any business owner. That's why we perform soft credit pulls that won't affect your score, ensuring that your financial reputation remains as pristine as a freshly frosted cupcake.
Funds without collateral: We believe every business deserves a chance to shine, even if they don't have collateral to offer. Our funding solutions are designed to provide you with the capital you need, with no strings attached.
Swift approvals that will make your head spin: With Alternative Funding, you can expect speedy approvals within hours. Before you know it, you'll have the funds you need ready to be put to work in growing your business.
A sprinkle of personalization: At Alternative Funding, we understand that no two businesses are the same. We work closely with you to make a customized funding plan that aligns with your goals and aspirations.
Alternative Funding: The Superhero of Business Funding, Here to Save the Day!
In the bustling metropolis of entrepreneurship, a new hero has emerged, clad in a cape of financial wisdom and wielding the power of hassle-free funding. Meet Alternative Funding, the superhero of business finance, diving in to save the day for businesses big and small!
Our extraordinary powers include the following:
Lightning-Speed Approvals: Like a superhero catching a falling bus just in the nick of time, Alternative Funding will swoop in to deliver the funds you need with astonishing speed. Our approval process is so fast you'll feel like you've traveled through time!
X-Ray Vision for Customization: Every business is unique, and we see straight to the heart of what makes yours unique. Our keen X-ray vision allows us to assess your needs and tailor a perfect funding plan for your situation.
Invisibility to Credit Scores: Fear not, intrepid entrepreneurs! Our soft credit pull technology means that your credit score remains untouched, leaving no trace of our heroic intervention.
Unbreakable Shield Against Collateral: No collateral? No problem! With Alternative Funding, you won't need to worry about putting your assets on the line. Our unbreakable shield of financial solutions ensures you get the funds you need without jeopardizing your valuables.
Telepathic Support: We may still need to read minds, but our team of financial experts is always in sync with your needs, providing unparalleled support and guidance throughout the funding process.
No longer will businesses be held captive by the slow, tedious process of traditional bank loans. With Alternative Funding by your side, the path to financial success becomes a thrilling adventure filled with optimism and excitement.
So, strap on your cape and conquer the business world with Alternative Funding as your trusted sidekick! Together, we'll vanquish the obstacles between you and your dreams, forging a future where financial freedom and business prosperity reign supreme.
Visit Alternative Funding and let us show you how our methods of alternative funding can save the day for your business, turning financial challenges into opportunities for growth and success!
Conclusion:
Alternative Funding is the superhero you've been waiting for – a champion of business finance that combines speed, customization, and a hassle-free experience to make funding your business feel like a thrilling adventure. With our lightning-fast approvals, tailor-made solutions, and top-notch support, we're here to help you overcome financial obstacles and guide your business toward a prosperous and successful future. So, why wait any longer? Join forces with Alternative Funding today and let us propel your business to new heights, turning your dreams into reality and making you the hero of your entrepreneurial story! Visit altfunding.com/apply-business-funding and take the first step towards a brighter, more financially secure tomorrow for your business.