Merchant cash advance (MCA) is a type of funding that businesses can use to better manage their cash flow. It's different to a traditional loan because it allows business owners to continue running their business during the term of the loan, rather than going through an application, approval and lending process.
If you're wondering whether an MCA is right for you, consider these potential benefits:
Control over cash flow. Because an MCA does not require you to stop working, you can continue earning money for your business and use funds for your specific financial needs.
Because an MCA does not require you to stop working, you can continue earning money for your business and use funds for your specific financial needs. Quick funding. You can receive funding within hours of applying.
You can receive funding for business within hours of applying. Flexibility. You can get the funding you need, when you need it, without worrying about fees.
With a merchant cash advance, you'll also receive financial services specifically geared towards your business needs, such as the ability to get funding in a reserve while still using your business's cash flow.
What Can You Use An MCA For?
An MCA can provide the capital you need to keep your business running smoothly, whether that's to fund your company's growth, increase inventory or attend trade shows.
Some of the more common uses of merchant cash advances include:
Working capital. This is financing that allows a business to receive money early and/or pay bills later than usual.
Equipment upgrades. You can use merchant cash advances to purchase new equipments, such as software, hardware and computers.
Working capital improvements. An MCA can provide funding for improvements to equipment or upgrades to the physical appearance of your business.
Increased inventory. You can use an MCA to purchase goods to increase your inventory, especially following the holiday season.
Facility upgrades. An MCA can fund renovations or improvements to your store or office.
SMB loans. Many MCA providers offer loans specifically for small businesses, including inventory, working capital, facility and more.
Specialty financing. Merchant cash advances can provide funding for a variety of different types of businesses, including nonprofits, franchises, service-based businesses and more.
MCA providers generally offer merchant cash advances between $5,000 and $500,000, and there are no requirements on the length of your business.
Choose Alternative Funding Group to get your MCA
Alternative Funding Group is a merchant cash advance provider specializing in funding for small businesses. Unlike traditional lenders, we work with you to create a merchant cash advance customized to your business's needs.
To determine which financing option is right for your business, simply fill out our online application. If you're approved, Alternative Funding Group will send you funding within hours. What's more, the application process takes only 10 minutes. And you can use your MCA right away to keep your business running smoothly.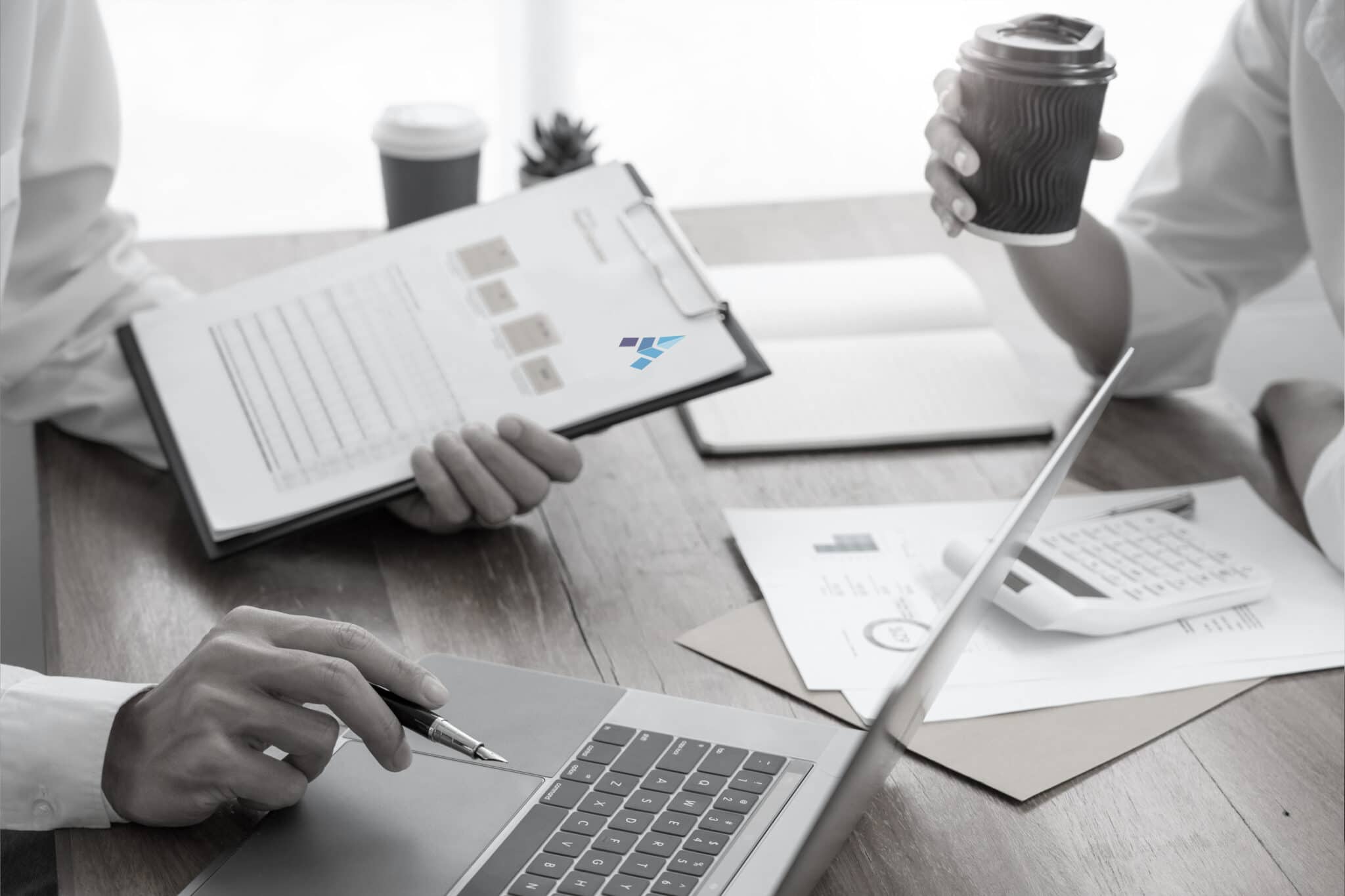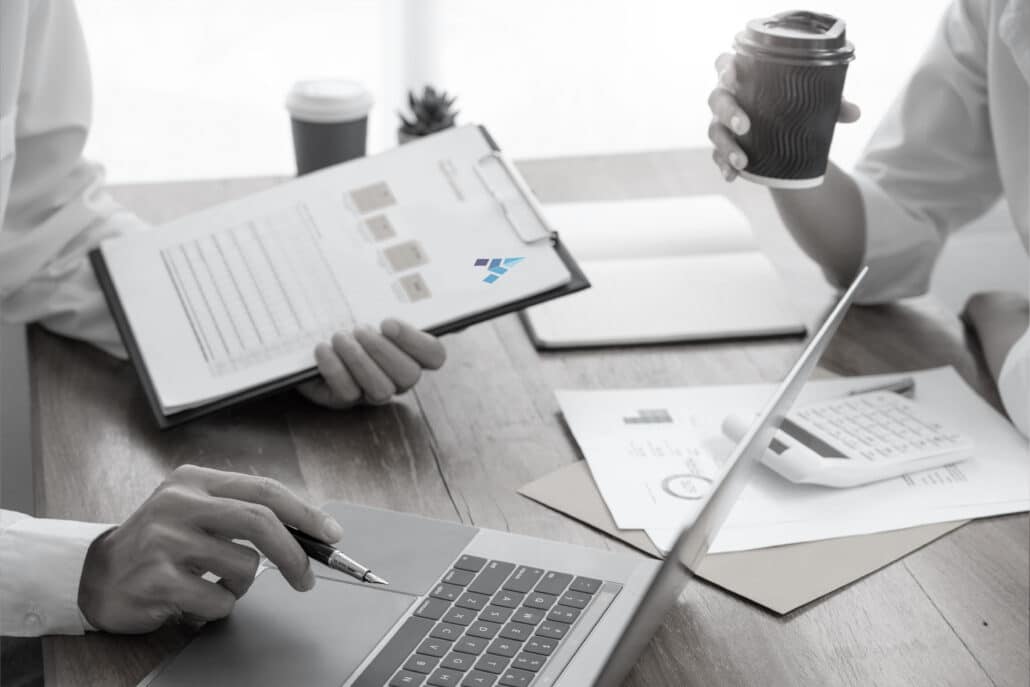 We understand that your business is unique, and we work to create a merchant cash advance that meets your needs. Our funding is confidential and we provide you with quick funding, no business-related credit checks, no collateral requirements and flexible loan terms.
Contact us today at (888) 258-6279 to start getting the funding you need for your business.
It is no news that the surging inflation that was expected to reverse is not quite budging yet because of everything associated with the pandemic. Businesses and employees alike have had to figure out how to survive to keep up with inflation and overcome the last couple of years. They leverage to keep their company doors open as employees demand more income.
One of the top problems business owners struggle with today is a shortage of employees.
Approximately 50% of all business owners are experiencing unfilled positions at this time. Throughout the United States, the number of jobs available exceeds the number of unemployed workers. The great resignation was recorded in April 2021, with approximately 4.2 million people quitting their jobs for different reasons following the spread of the Delta variant. This added to the already large number of 11 million job openings, with only 6.5 million workers being hired between April and October 2021. This dramatic gap between job openings and new hires shows that businesses have difficulty filling open roles. This staffing shortage holds back company growth, and the labor costs are reported to be at a 48-year record high level.
This scenario creates pressure on compensation levels and produces a tight labor market.
Prices continue to increase, demand is high, and supplies are impossible to get or difficult to obtain on time. Many consequences of the pandemic, erroneous restrictions, ill-advised health guidelines, and illegitimate mandates are surfacing. Business owners are suffering as the conflict about the changing landscape continues.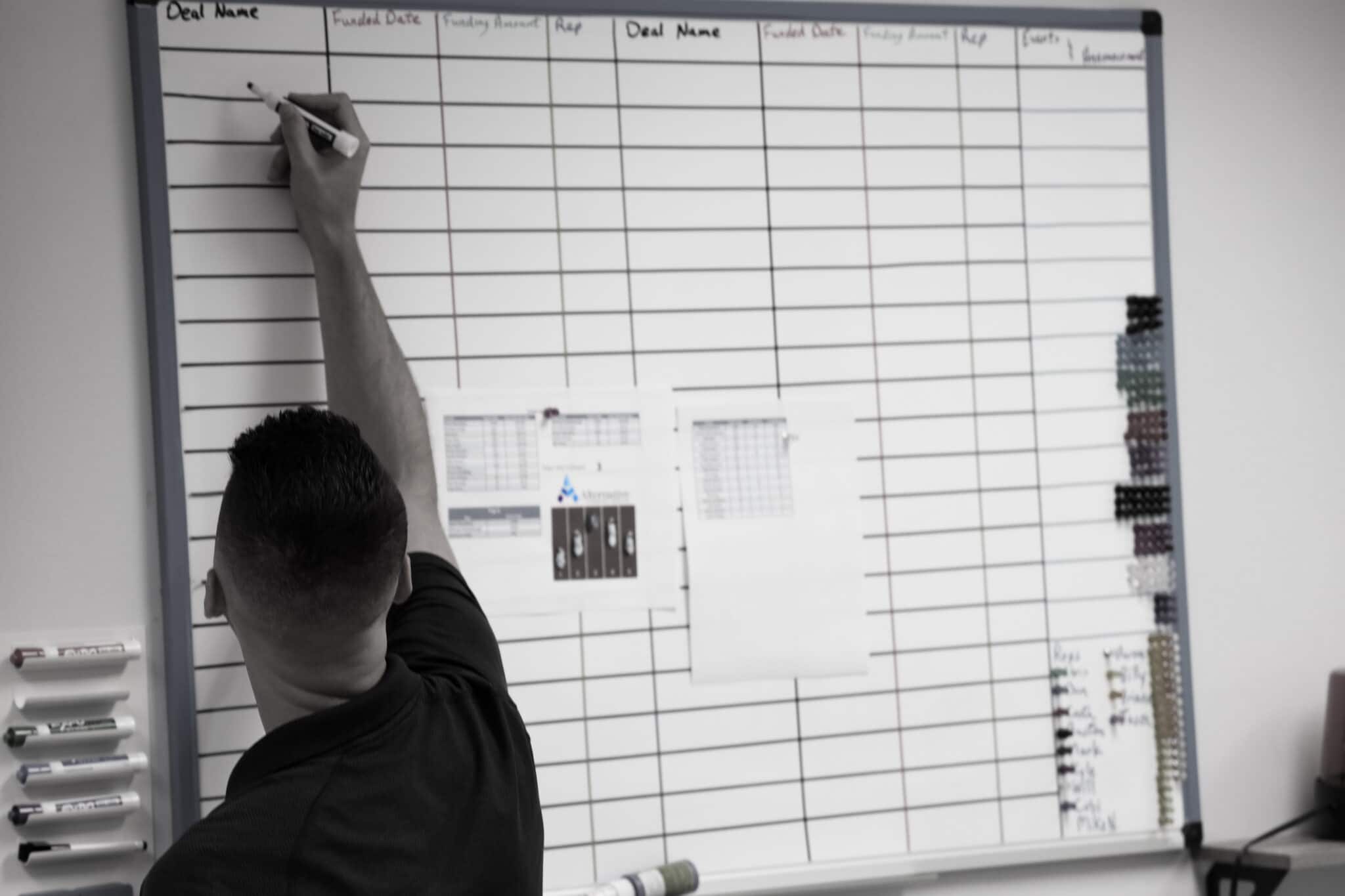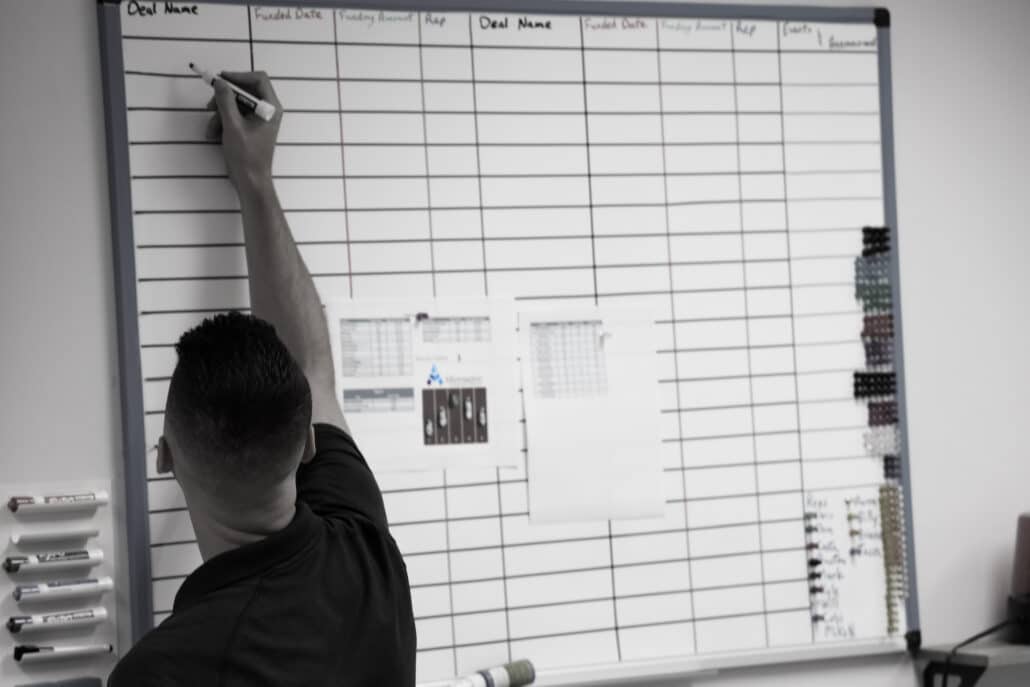 Increased consumer spending is colliding with a historically tight labor market.
Most businesses are dealing with staffing issues when the demand has skyrocketed, prices keep going up, and supplies are hard to get. As expected, when a business' performance decreases due to understaffing, it could translate to less satisfied customers and, eventually, lower revenue. According to a recent survey, at least three-fourths of companies are struggling to fill positions, and 82% are increasing wages by 10% to attract and retain quality staff. Records show that people who changed jobs saw average wage growth of 6.6% in September 2021, up from 5.1% in the first half of the year.
We provide business funding solutions to consider.
This 10% budget increase means that many businesses are now using their capital reserves or tapping into their revenue streams to increase working capital to remain competitive during the surge in demand for products and services.
Learn how to get business funding for your business with surging inflation equals getting a discount on the borrowed money.
Prices for your products or services are on a continuous skyrocketing roll, but the working capital we fund now will have the same cost as you pay back the loan. Contact our team today to learn how Alternative Funding Group can get business funding in your hands fast so you can have the funds you need to recruit qualified staff and keep up with the cost of goods.
Banks don't like lending to small businesses. If you have tried to get a working capital loan for your business, you know how treacherous the process is. This article is here to make that process easier. I have provided you with all the information you will need to find the best working capital bank. Working capital loans are very different from short-term loans, so finding the right lender is extremely important. At Alternative Funding Group, we give cash-strapped companies and small businesses the funding they need to stay afloat, grow and prosper.
What is a working capital loan?
Before applying for a working capital loan, you should know how this type of financing works. A working capital loan is a type of asset-based loan. This means that you are borrowing money to purchase an asset that will improve your company's productivity. This asset can be a piece of equipment, software, inventory, etc.
What are the top 3 things you should look for in a working capital lender?
Experience. You want to choose a lender that has experience. This will ensure that you are getting a fair and accurate quote for the cost of your loan.

A template. You want to ensure that your lender has a good template for a working capital loan. Having a good template will make the application process more manageable.

A good reputation. The lender you choose should have a good reputation. This will ensure that you are dealing with a reputable company that will deliver on its promises.
A business loan is never easy. There are a lot of different variables that you have to keep in mind. This is why you should choose an Alternative Funding Group. As the best working capital lender in the United States, we can get you the business funding you need and deserve.
Here are the things you should know about Alternative Funding Group:
We give small business owners the cash they need to build their business. We do this by providing fast and easy access to the working capital loans they require.
We specialize in working capital loans and short-term loans.
Our Loan Structure is tailored to the needs of businesses.
We can even provide financial solutions for clients who have had trouble with their finances in the past.
We have the lowest rates in the industry. The rates we offer are lower than banks and even lower than the best alternative lending options.
We work with clients who have damaged credit, poor credit, no credit, or even bankruptcy.
We offer a fast and easy application process. We have also streamlined the process so our customers can get their loans fast.
We work with every kind of business. We provide working capital loans to restaurants, retail stores, and other businesses located in both the metropolitan areas and the country.
We have a streamlined application process. We make the financing process as fast and easy as possible.
We have a quick turnaround time. There is little to no waiting period with Alternative Funding Group.
Alternative Funding Group is committed to being the best place to get working capital loans in the country. We are the industry leaders when it comes to providing working capital loans to small businesses.
Alternative Funding Group has a strong and reliable track record. This is why you can trust us to give you working capital loans. We will not let you down.
We are the best option for small business owners who need working capital loans. We give our clients access to the money they need to grow.
Alternative Funding Group is different from banks, other lenders, and even Business Start-Up funding. We are the only company that believes in small businesses and will never let them down.
We Are Different From Banks And Other Lender
When you need a working capital loan, Alternative Funding Group is the best option. We have everything a small business needs to get the money they need to stay afloat during a financial crisis. At Alternative Funding Group, we have a reputation for providing small business owners with cash fast. This is why we are recognized as the best alternative lender in the country. We have worked with clients who have bad credit, no credit, or even those who have bankruptcy on their record. We are a company that gives clients access to the money they need no matter what their financial situation is.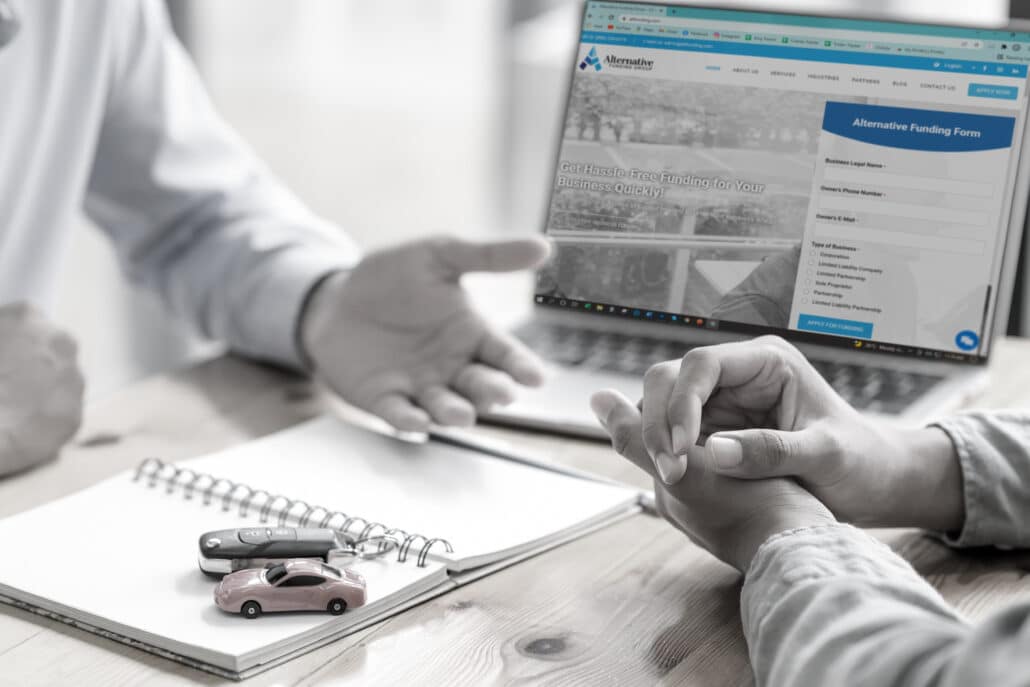 Experience the Alternative Funding Group difference with a business loan!
A working capital loan can also be more flexible than some other types of loans. Many companies that provide these types of loans are available for you to visit in person. You will usually be able to see the loan officer if you have questions about the process. This is not always the case with other types of loans. One of the most significant differences between a working capital loan and a business loan is that a working capital loan is almost undoubtedly unsecured. This means that you don't have to put up collateral. If you consider getting a business loan, you should also check out a working capital loan. You might find that you get a better deal on the working capital loan.
Alternative Funding Group is the best working capital lender in the U.S. If you need cash from $5,000 to $250,000, or even more than this, they are the best option. They have an excellent track record of helping businesses succeed.
The Alternative Funding Group can help you with a long-term working capital loan. You can get the cash you need to meet your business goals. You can borrow up to $250,000 and pay it back at a low, fixed interest rate.
Alternative Funding Group will help you get the cash to meet your business goals. They will help you get the money you need with a low-interest rate and flexible terms to pay back your loan. If you have been looking for working capital, it is time to get the money you need from Alternative Funding Group.
Learn about the working capital loan today. You may be surprised to find that you qualify for a loan. You can get the money you need to take your business to the next level. You can get the money you need to expand your business and grow. Check out Alternative Funding Group to get the working capital you need. It will be one of the biggest decisions of your business career, and it will be a great investment. Contact Alternative Funding Group today to get the working capital loan you need!
Get The Cash You Need
At Alternative Funding Group, our goal is to help you get the financing you need to succeed in your business. We know how hard you work to build your business, and we want to help you succeed. You can get the financing you need with Alternative Funding Group. Alternative Funding Group is the best working capital lender in the U.S. They are experts at helping small businesses succeed in today's economy. They provide long-term working capital loans that can be used for working capital or purchasing an asset. Alternative Funding Group is always available to help you with your financing needs. So don't wait for another second to get the working capital you need. Contact Alternative Funding Group today to get the financing you need.
The Merchant Cash Advance is a fairly new funding source that you won't find advertised on billboards or in commercials. Merchant Cash Advance (MCA) companies partner with successful businesses, lending them capital for future expansion. 
If you are a business owner and need to improve your credit, consider applying for a merchant cash advance. A merchant cash advance lets you access money directly from your credit card processor quickly and easily. If you're reading this article, you're probably wondering why the Merchant Cash Advance is the fastest way to get capital.
What is a Merchant Cash Advance?
Every business has a unique set of cash flow needs and as every business owner knows, money doesn't always come in when it's needed; and expenses are often due before you've had time to collect on them.
Sometimes, the best solution is to get a short-term cash infusion, whether it's for new equipment, inventory, or simply to cover an unexpected shortfall in the cash flow cycle.
A merchant cash advance (MCA) offers a simple way to get fast access to cash when you need it most — without having to worry about filling out an application and going through the hassle of getting approved for a loan. In some ways, it can be easier to get a merchant cash advance, or MCA, since it is a lump sum payment to a business in exchange for an agreed-upon percentage of future credit and/or debit card sales.
A merchant cash advance can be an ideal alternative to a traditional small business loan, especially if your company:
Has limited time in business
Has poor or bad personal credit history
Only accepts credit cards as payment.
Since It's not considered a loan, a merchant cash advance has fewer restrictions than traditional bank loans. For example, a merchant cash advance doesn't require collateral and often has same-day funding options.
How does a Merchant Cash Advance work?
A merchant cash advance is an alternative to a traditional loan. It's not based on your business credit score or the collateral you have. Instead, it's based on your monthly credit card sales volume and how much you're willing to sell off in future credit card sales.
A merchant cash advance isn't technically a loan. Instead, it's a lump-sum payment in exchange for an agreed-upon percentage of your future credit card sales. It works like this:
You apply for the merchant cash advance.
The provider reviews your application and decides whether you qualify. Unfortunately, most providers don't consider credit scores during the underwriting process.
If approved, you receive your cash advance. You'll typically be able to access your funds within five business days.
You pay back the advance — along with its associated fees — automatically from future credit card sales at an agreed-upon rate until the debt is paid off in full.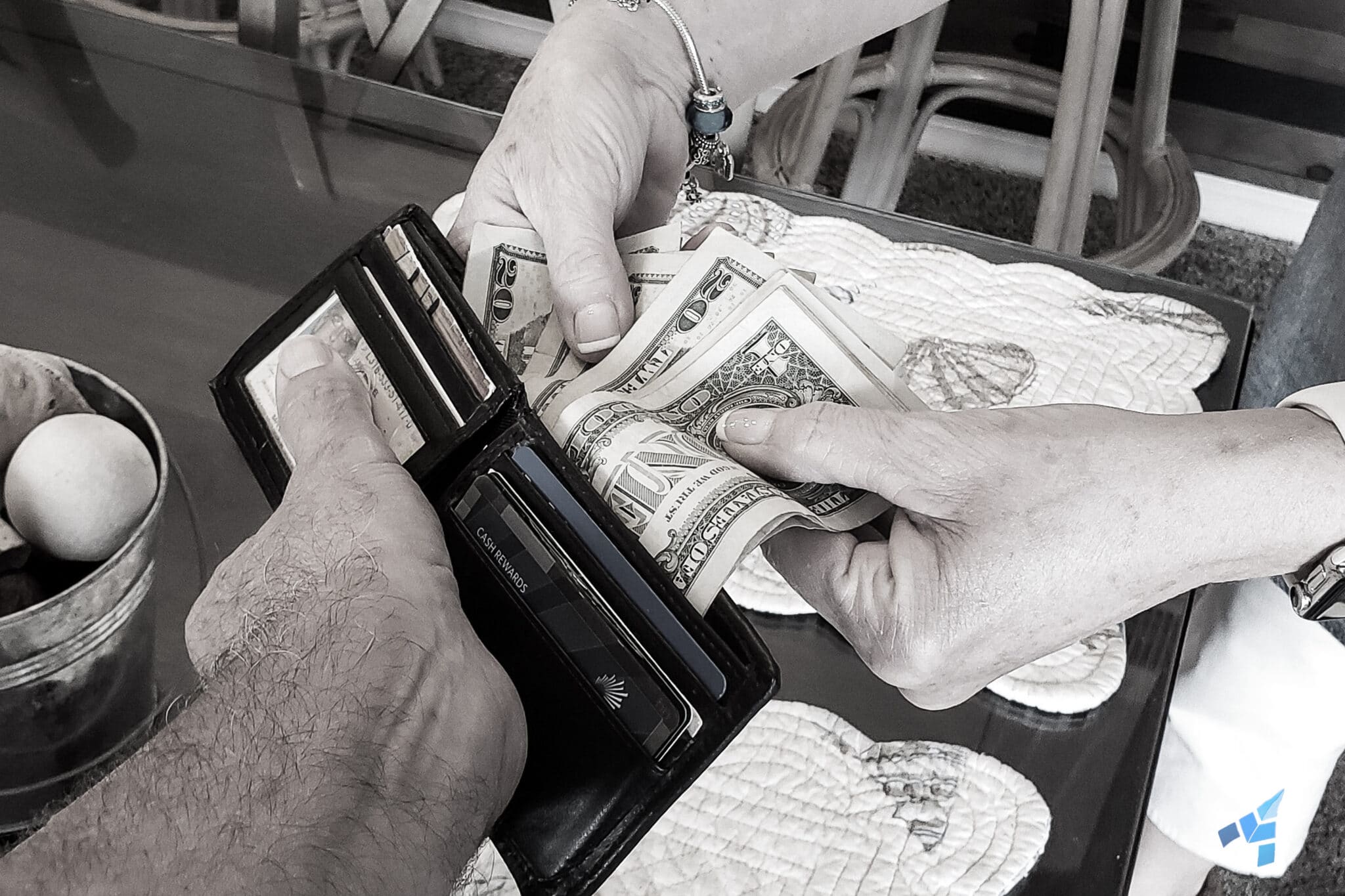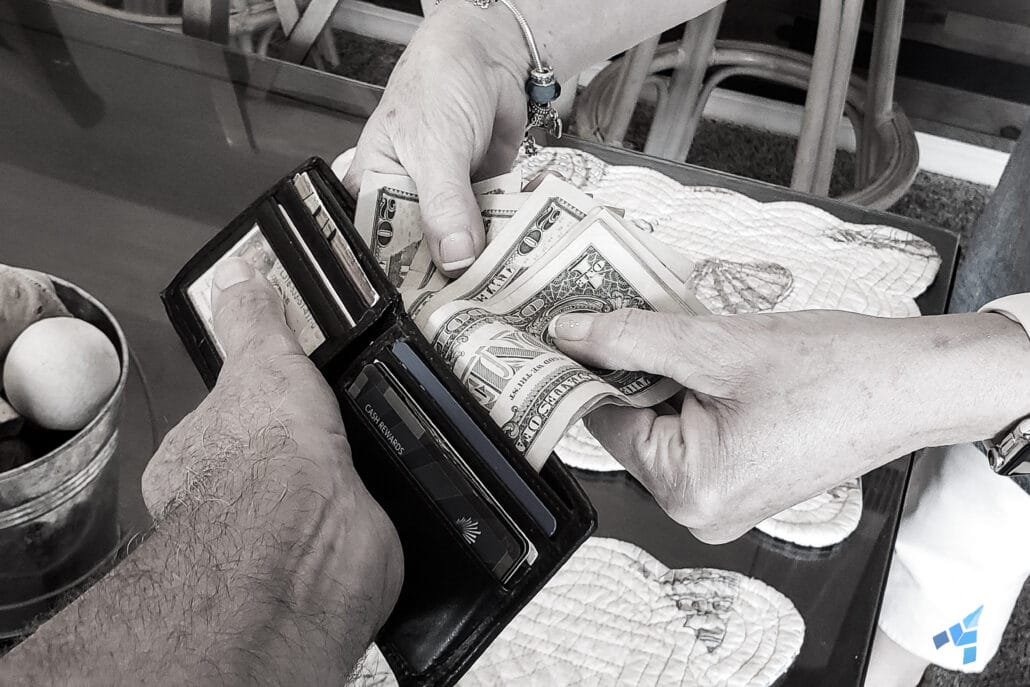 What are the benefits of a Merchant Cash Advance?
A merchant cash advance is a great way to access fast capital. If you're stuck waiting for a bank loan or looking for an alternative funding option, the benefits of a merchant cash advance include:
Fast capital. You can get funded in as little as 24 hours. That's much faster than traditional business loans, which can take months.

No credit score requirements. Merchant cash advances have flexible eligibility criteria. So even if your credit score is low, your business could still qualify.

Simple application process. The application process for a merchant cash advance is simple and can be completed online. It just takes a few minutes.

No collateral is required. Unlike a traditional bank loan, you won't need to put up collateral for a merchant cash advance. That makes it an attractive option if you don't have any collateral or if you'd prefer not to risk losing your personal property in the event of default.
Is a Merchant Cash Advance right for you?
Business owners looking for a quick infusion of capital to fuel their business often turn to merchant cash advances. While these products are useful, they're not always the best choice. So before you commit to a merchant cash advance, ask yourself these questions:
What is your business credit score?
To be approved for a merchant cash advance, you need to be in good standing with your vendors and suppliers. If you're 60 days behind or more, you'll have trouble getting approved. Even if you get approved, the interest rates will be higher than if you had better credit.
What are your payment processing needs?
Some companies that offer merchant cash advances also offer credit card processing services. However, this is not always the case and could require paying two different companies to handle your transactions. Look into the overall cost of doing business with the company and make sure it's in line with what you need before applying for a merchant cash advance.
How much money do you need?
Because of their high-interest rates, merchant cash advances can be expensive, especially if you have bad credit or have been in business for less than six months. One option is to take out only what you need instead of taking more than necessary to cover expenses such as equipment repairs or unexpected fees.
Consider Alternative Funding Group in Getting Merchant Cash Advance
Alternative Funding Group is a direct funder of Merchant Cash Advances for businesses. The business owner receives cash in exchange for a percentage of future sales. Unlike loans, MCA is not structured to be repaid at fixed intervals. Instead, the lender receives payments as a portion of daily credit card receipts. Merchant cash advances are a great option for businesses looking for fast and easy access to capital. Alternative Funding Group can help you get a merchant cash advance. They have made the process quick and easy for small businesses and remain a leader in merchant cash advances. If you think your business could benefit from this unique business funding opportunity, contact Alternative Funding Group today. 
Alternative Funding Group is an alternative finance company located in the USA. We are an industry leader in the merchant cash advance space and have been providing small businesses with working capital since 2016. We are dedicated to helping our customers succeed, and we're only happy if you're happy!
Generally, a merchant cash advance is a lender's advance of capital to a business which will then be replenished out of subsequent charges approved by the advance. They follow a similar format to standard factoring and invoice discounting, though they differ in that the funds advanced to the business come from the lender rather than an account currently held by the company. These services are designed for businesses who need access to working capital quickly but have a backlog of unpaid invoices or sales receipts. The appeal to such companies is that they provide needed capital immediately; at the same time, they take into consideration their advance recipients' credit history by only considering companies with proven track records.
Alternative Funding Group is one of the best solutions when banks and financial institutions fail to provide funding. Alternative Funding Group has been helping entrepreneurs, small businesses, startups and companies fund their business ideas for years. Alternative Funding Group can help you with your current cash flow or help you in obtaining the financing needed to grow your business.
Your business deserves all the help it can get. Alternative Funding Group is here to make sure that you have the business funding you need to take your business to the next level.
Alternative Funding specializes in offering private business loans including SBA loans, Merchant Cash Advance and Hard Money Loans. They work with a multitude of lenders and have a vast network of resources within the lending community. Their goal is to be able to offer every client a custom tailored loan with competitive rates, terms, and conditions.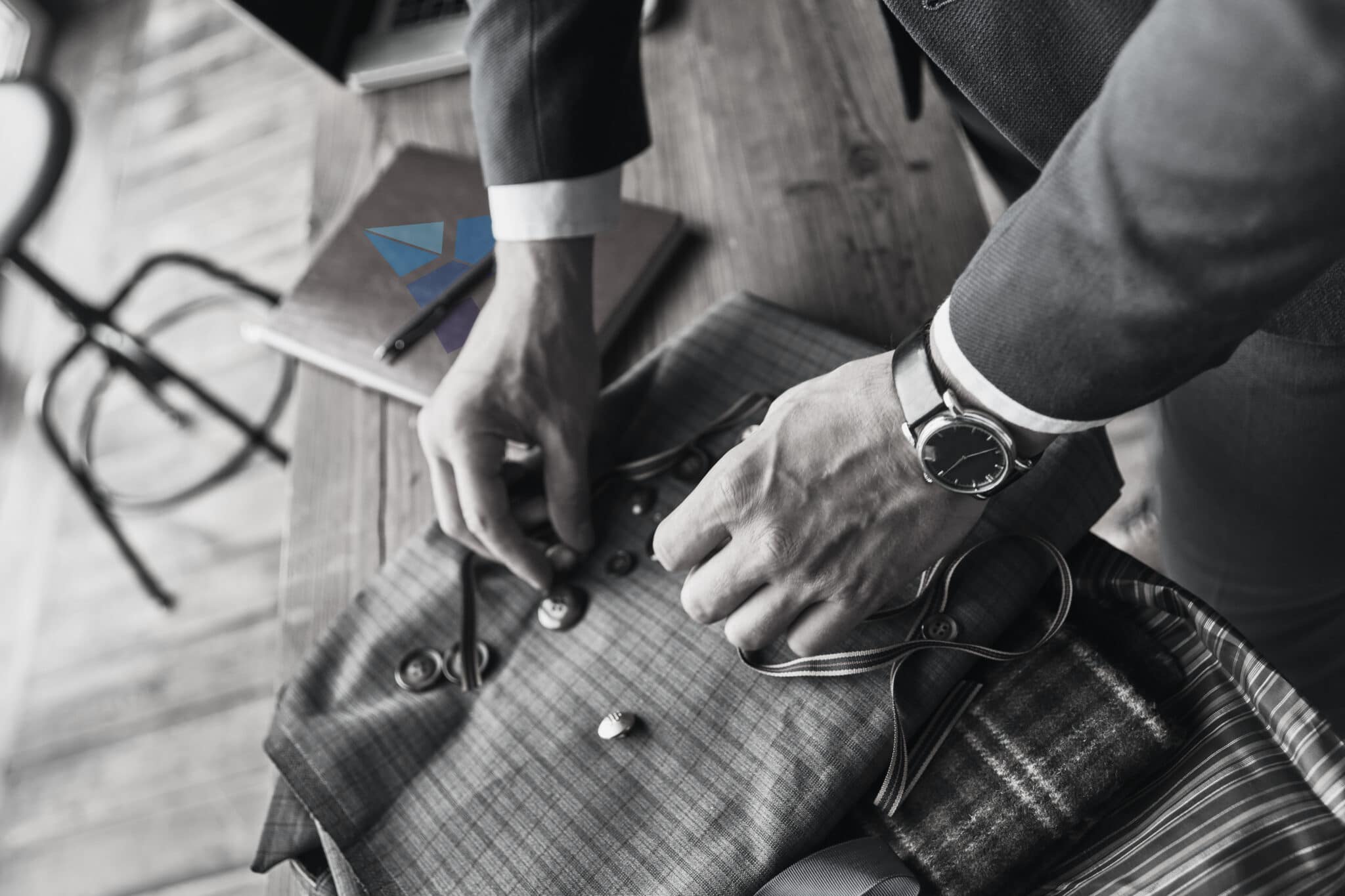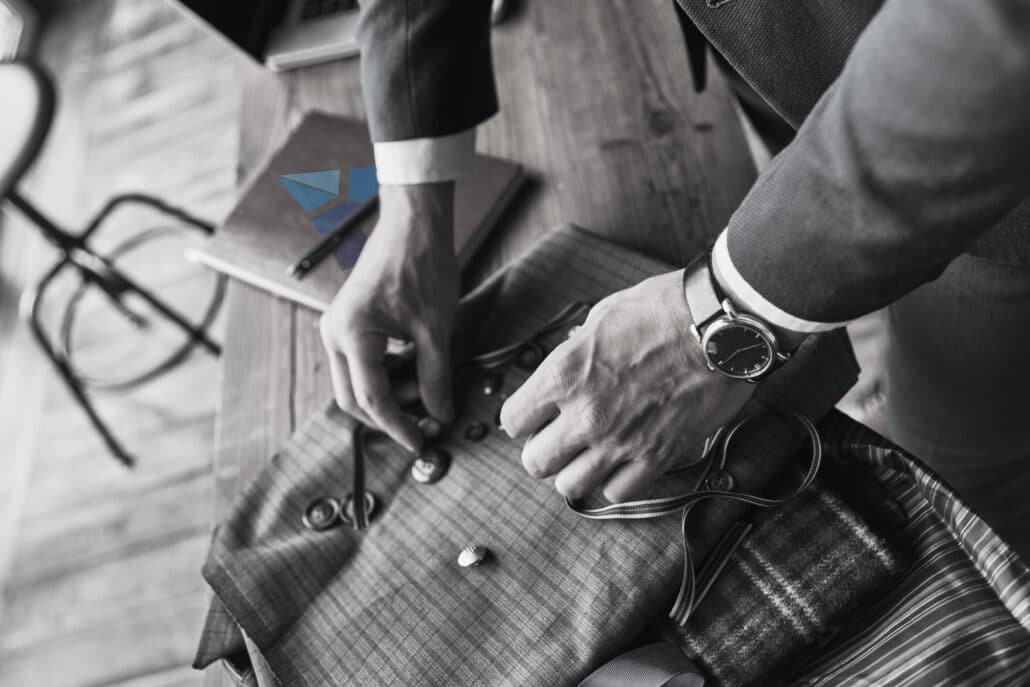 Here are 10 reasons why Alternative Funding Group is your best option for business capital funding:
No Collateral Required: Traditional financing requires collateral or assets as security against the loan amount taken out. Alternative Funding Group works differently. We require only a monthly income from our clients as security against any loans taken out.
Specialize in small business funding: Alternative Funding Group specializes in small business loans, lines of credit, and capital funding for small business owners. They work with people just like you who want to start, grow or expand their business. They understand that you've worked hard to build your company, and they want to help you succeed.
Connections: We work directly with lenders who specialize in working with people like you.
Minimal Personal Information Required: We do not require extensive personal information from clients when applying for a loan with us. This means that we can approve a loan for you much faster than traditional lenders would be able to.

Competitive Rates: When it comes to choosing the right lender, it's important to remember that not all loans are created equal. Banks work on a strict set of criteria and often charge high rates for loans, especially if you have less than perfect credit or have been turned down by other lending institutions in the past. While these banks make it possible to get a loan, they also make it very difficult. Our company offers competitive rates with flexible terms so that securing an Alternative Funding Group loan is affordable and easy!
You'll get the money you need quickly: There are many companies out there who claim to be able to provide quick, simple business capital funding solutions, but unfortunately, most of them cannot deliver on this promise. Alternative Funding Group is different because we have streamlined our application process so that we can make decisions quickly on all of our applicants, ensuring every business owner has the money they need when they need it most.
No hidden fees or charges: Your interest rate will never change and you won't get hit with hidden fees or charges. You'll just have to pay back the amount you borrow over time, until the loan is fully repaid.

Confidentiality: Complete confidentiality on all aspects of your application and financing package details are kept private between you and us at all times – without exception!

Team of Experts: Alternative Funding Group has a dedicated team of funding specialists who have the knowledge, experience, and resources to help you get the money you deserve!

Hassle Free Application Process: There is no need to waste time faxing your documents back and forth because all documentation is done electronically through our secure website and at your convenience, 24/7.
In the end, it comes down to you. When looking at your options for business capital funding, consider which is right for you. Compare funding options; ask your peers, friends and business acquaintances their opinions, and develop a game plan for moving forward. It all takes time and consideration. But rest assured that if Alternative Funding is the best decision possible for you, the process will be received positively by those who invest in you.
No matter what type of business you are looking to start, you will need capital to get it off the ground. If you want to start a business but don't have the working capital, here are ways to get it. On this blog, you can learn how to find working capital that can help you start a business. If you're just getting started with entrepreneurship, the information on this blog will help you better understand how business works and how you can get involved in starting a company. Here are some of the ways that you can find working capital for your business:
Angel investors and venture capitalists
Angel Investors: Angel investors are individuals who invest their own money in a startup in exchange for equity in the company. They typically provide smaller amounts of capital than venture capitalists, but can sometimes be easier to get hold of. Angel investors are often members of an angel investment group or community that provides networking opportunities, skills and advice.
Venture Capitalists: Venture capitalists invest large sums of money into startups in return for equity, which gives them a controlling interest in the company. They have less interest in the day-to-day running of the company than an angel investor, and will usually expect a more significant stake in the company.
TIP: If you aren't sure which type of investor is the best fit for you and your business, read this article to learn how to decide.
Friends and family members
These individuals are often great sources of funding.However, just because you know someone doesn't mean they will be able to help you out financially. Before approaching anyone, make sure they have the money they are offering you. You wouldn't want to get your hopes up only to be disappointed. Before approaching anyone you should consider:
Has this person helped me before?
Does this person owe me anything?
Are they going to be willing to help me?
If you can answer yes to all three of those questions then by all means go ahead and ask them for a loan or investment. Just don't expect them to take on too much risk or offer you a large amount of money.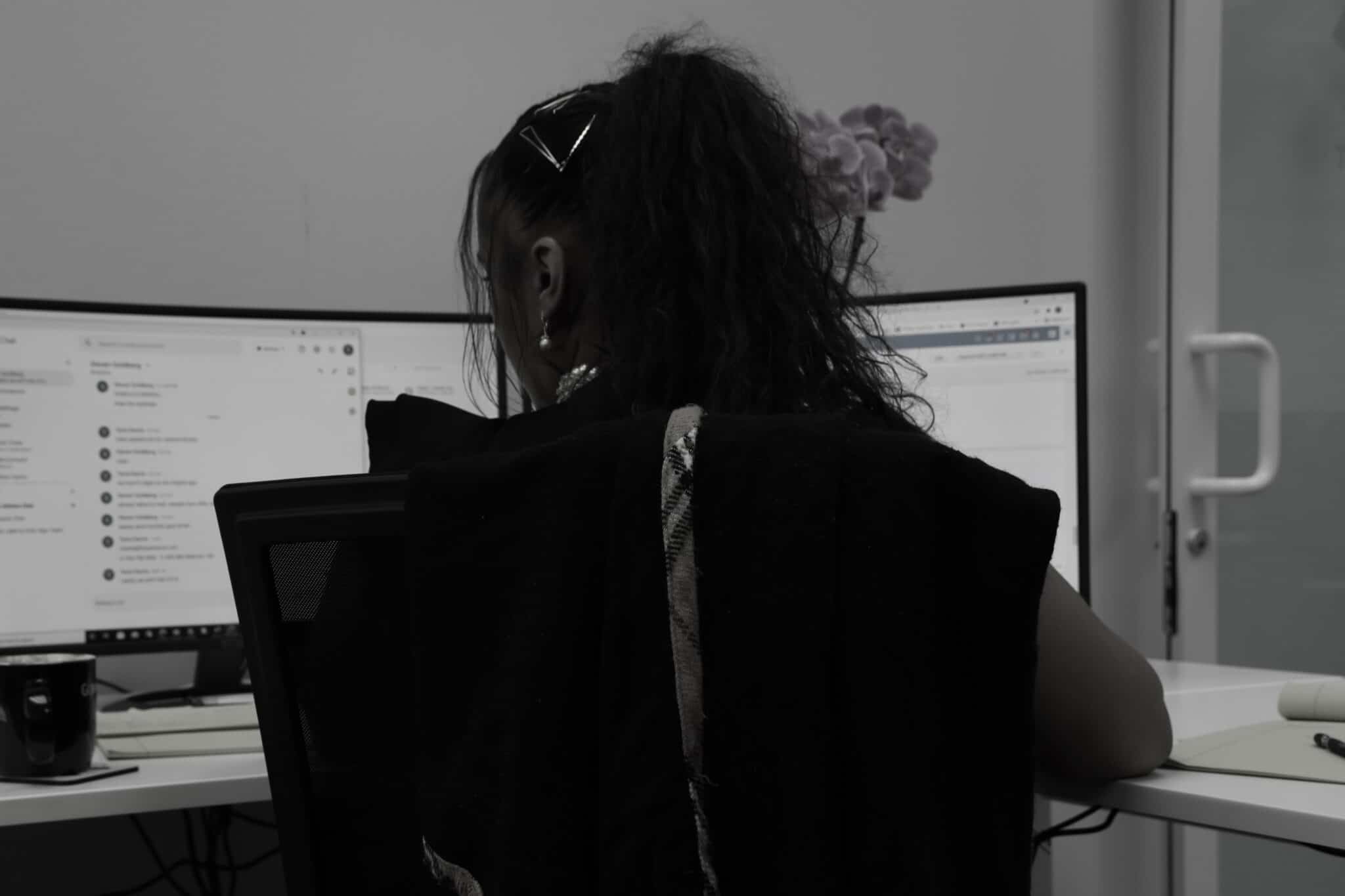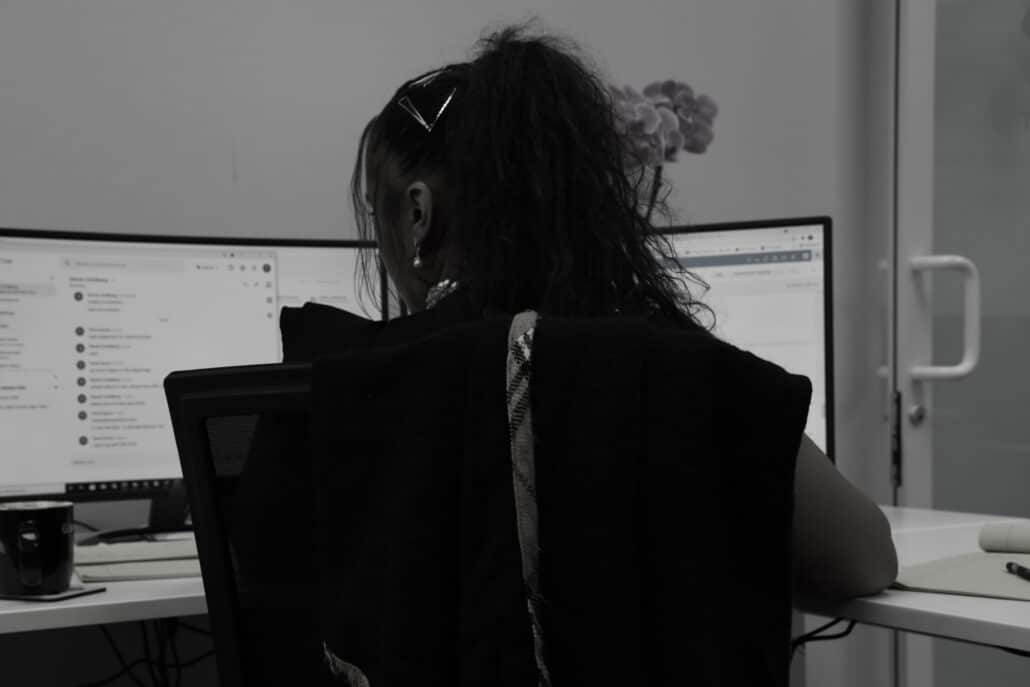 Family members often aren't able or willing to take on excessive risk for an investment opportunity. They often insist on a personal guarantee or collateral before lending money. This means that if you default on the loan, they can seize all of your personal assets as payment for the debt.
SBA loans:
The U.S government's Small Business Association offers loans ranging from $5,000 to $500,000 to startup companies that have little or no collateral. SBA loans do require repayment within 7 years and come with an annual fee based on the amount borrowed.
Merchant Cash Advance (MCA) Loan
Allows you to borrow up to $100,000 with no collateral required and no hidden fees from approved local lenders. This type of loan is usually repaid within 3 months and interest rates can be as low as 1% per month. These loans can often be used for business expansion, inventory purchasing and marketing initiatives.
These are just some of the options on how to find working capital funding. Because all businesses require working capital, finding viable sources of capital, regardless of your industry, is vital to your business's success. Today's startups have a leg up on yesterday's thanks to the continued emergence of online lending solutions, as opposed to traditional brick and mortar financial institutions. Although each service has its own set of requirements, vetting process, and benefits, some are better than others for certain types of businesses. As always, it is important to do your due diligence by thoroughly researching each solution for yourself before making any decisions regarding your new (or existing) business. There are plenty of options available, find the one that works best for you!
Find funding online
The Internet makes finding the funding for business you need easier than ever. Finding funding online is easy when you know where to turn to. The Internet contains thousands of websites and blogs that cater to entrepreneurs and small business owners who are looking for funding. There are plenty of options available, and in most cases, you can find someone who is willing to give you a loan without too much trouble. In fact, one of the biggest challenges of how to find working capital online is sorting through all the options to find the right fit. Businesses of all sizes need financing. Whether you're trying to start a new company, buy out another company or expand your current company, chances are you'll need an influx of cash to make it happen. That's where money lenders come in. They offer short-term loans and lines of credit to help businesses get off the ground or grow their operations. The right lender can help you secure the funds that you need so that you can get back to what matters – running your company!
Companies should not wait until they are in dire straits before looking for funding. With Alternative Funding Group, businesses can expand their operations and be more competitive in their industry with the right business funding at the right time.
Merchant Cash Advances, also known as MCA's or sometimes as Business Cash Advance (BCA), are open to new and existing businesses. They can be a great way to get an infusion of cash into your business quickly and with minimal hassle. If you have ever considered applying for a loan to expand your business or just need some extra cash for it in general, this blog is for you. Get ready as I dive into 5 powerful ways you can use a Merchant Cash Advance.
One of the main reasons why people go to Merchant Cash Advance firms is to start their business. Merchant Cash Advances are ideal for business owners who have a business plan and are looking for some funds to help them get their business started. Many times, a business owner is unable to get bank financing because he or she does not have a good credit history. A Merchant Cash Advance can help such an entrepreneur who is looking for money to pay for operations and inventory.
This type of finance offers the money in tranches as soon as the client starts generating sales. This is done through a merchant cash advance agreement where there are no further payments once the firm receives payment from the customer. This agreement also includes clauses that stipulate that if the business owner does not follow through with the terms of the agreement, he or she will be liable to pay back all of the money given as well as additional fees and interest charges.
Trying to grow your business too fast? Maybe you got a little overzealous and started acquiring new customers faster than you could handle. Or maybe you're already running lean and mean, but your business is growing so fast that even a small hiccup in the flow of money could put you under.
Whatever the reason, it's critical to address the underlying cause of your cash-flow problem as soon as possible. If left unchecked, cash-flow issues can lead to business failure. Fortunately, there are many ways to fix a cash-flow issue. Some require a fair amount of work on your part, while others are completely hands-off once you've set them up.
One option is to use Merchant Cash Advance (or MCA) financing to improve your cash flow today and let your business continue expanding without worrying about money again in the future.
Working capital can be seen as the lifeblood of a business. It is the money that a business uses to pay wages, expenses, and other costs while they are in between receiving money from customers.
By using merchant cash advances (MCA) to fund their working capital, businesses can take control of their finances and ensure that their costs do not outstrip their income.
Merchant cash advances are a form of financing that some businesses use instead of traditional bank loans. MCA, woking capital funding is an easy way for them to get the money they need to help keep the business going.
For marketing and advertising
Merchant cash advances are a growing segment of the alternative lending market and a great solution for companies who need cash in a hurry to fuel business growth or fund marketing and advertising campaigns. For many companies, marketing is not a function that can be put off. In fact, most businesses have to have an effective marketing and advertising program before they even open their doors.
But if you're like many small to medium size business owners, you've probably spent your budget on the basics of your business – salaries, rent, inventory, and so on without leaving enough left over for the professional marketing and advertising campaigns that are critical to your success. You need funding now, but your bank isn't going to help. Borrowing funds from family or friends is risky or just not an option. What do you do?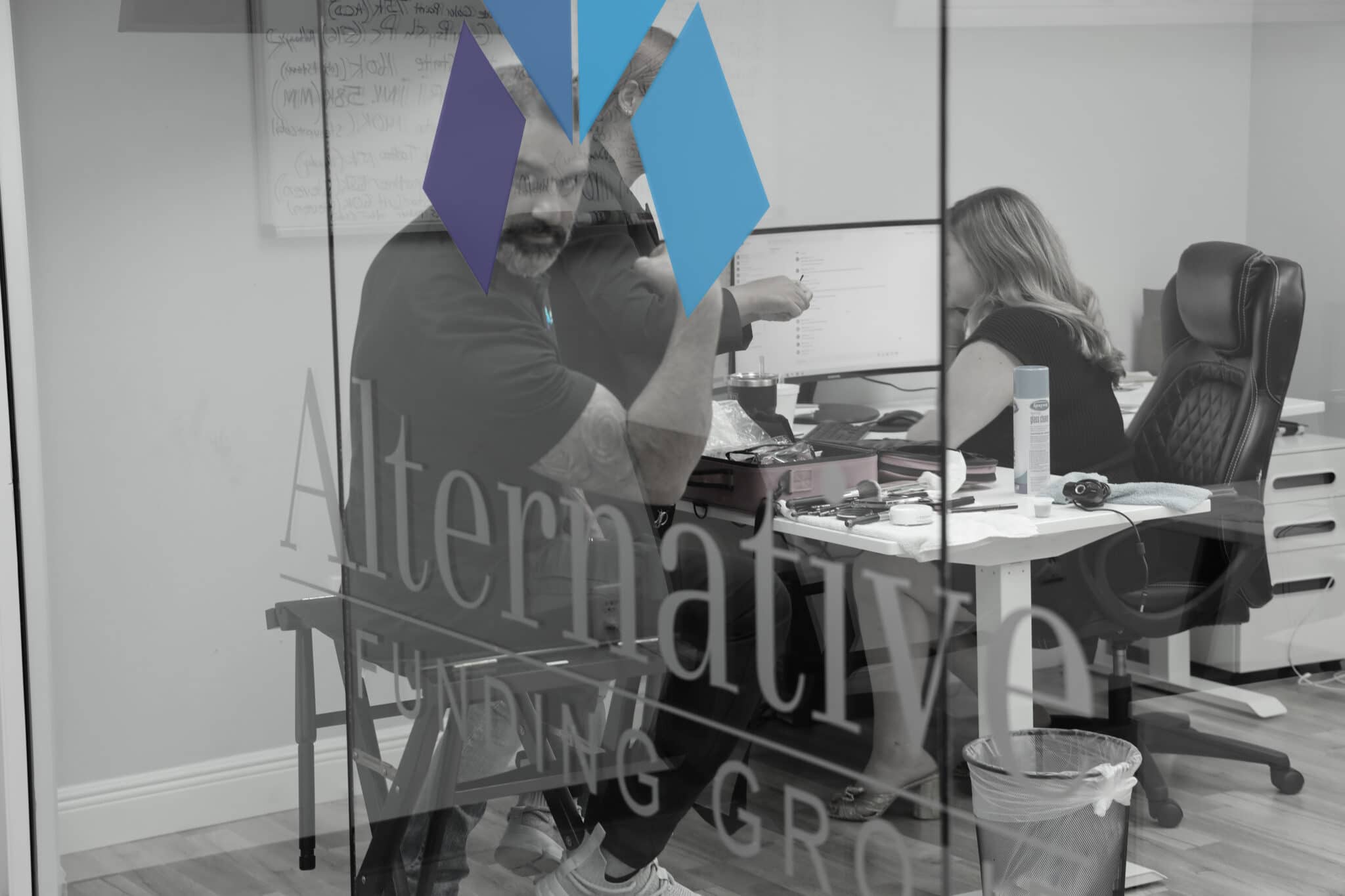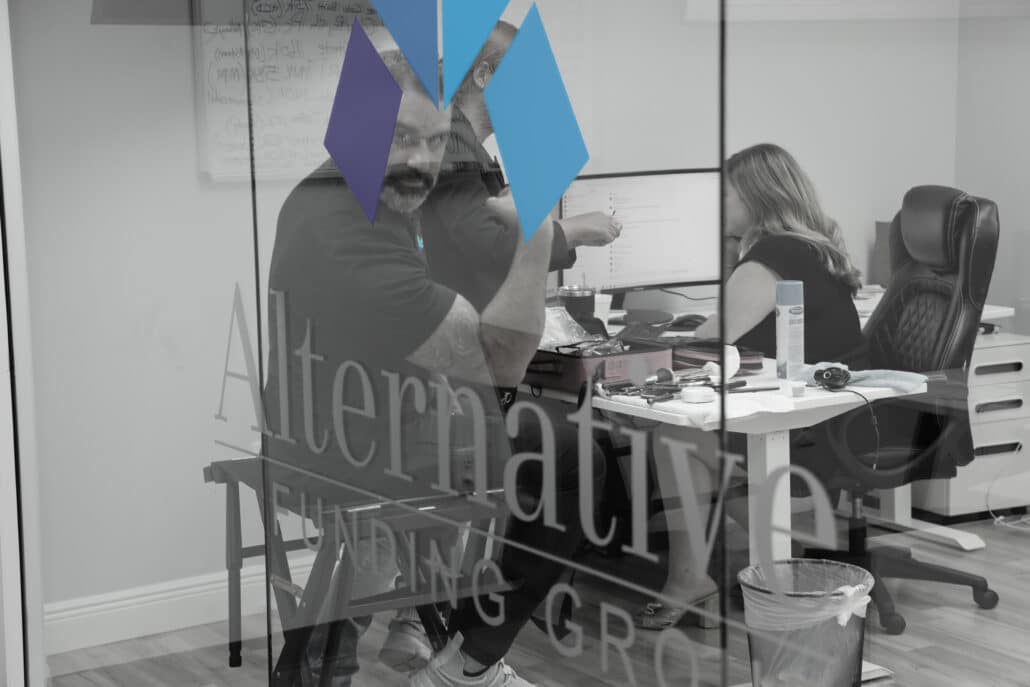 For acquisitions and expansion
A merchant cash advance is one of the most effective ways to fund business growth. A merchant cash advance is a short-term loan that provides immediate capital to small businesses so they can meet payroll, purchase inventory and pay their bills.
One of the major benefits of Merchant Cash Advance is that you are able to obtain funding for business when you have little or no personal assets, which makes it a good alternative to traditional bank financing with collateral.
Merchant cash advances are ideally suited for companies that require capital in order to grow but do not have access to traditional sources of funding due to a lack of assets or existing debt. Occasionally, companies may also need funds for an acquisition or expansion.
Merchant cash advances are used by many different types of businesses and industries, including retail stores, e-commerce businesses, restaurants, and bars, etc. The best part about using a Merchant Cash Advance is that it's an easy way for any type of business owner to obtain the capital needed for their business growth.
Merchant Cash Advances are a great way to speed up your business. If you leverage them correctly, they can provide you with the capital you need to grow. Trying to finance your business with a Merchant Cash Advance is not the same as taking out a loan. The two terms are often used interchangeably, but this is incorrect. There are more benefits than drawbacks, and MCA is an ideal solution for a start-up or growing company. Apply these 5 powerful ways now to boost your business growth.
Alternative Funding Group aims to provide business owners with low-risk, long-term financing options. Our team at Alternative Funding Group has extensive experience providing MCAs to small businesses, and is ready to assist others in their credit needs. For more information or to receive MCA, contact one of our offices or visit our website today!