Finding the right short term loan for your medical practice can be stressful. There is a wide range of different loans to choose from and it is hard to know where to start. Many banks and lending institutions won't give long-term loans to businesses with a bad credit score which makes lending difficult. For this reason, short term loans are often the best option. That's where alternative funding comes in. An experienced alternative medical practice lender can help you get the funding for your practice so you can start serving patients or improve your services as soon as possible. There are three common options available for funding a new medical practice:
SBA (7)a loan
The SBA 7(a) loan has long been regarded as one of the most popular loan programs for small businesses to get started or expand. Because it is flexible, affordable and can be customized to your needs. The Small Business Administration 7(a) loan is a government backed program for fast and easy approval of business loans for medical practices (and other small businesses). SBA 7(a) loans provide low interest rates and long repayment schedules that make it one of the most popular choices for a medical practice loan. The long repayment schedule gives you plenty of time to repay the money you borrow without being stressed about making payments every month. Because it is highly coveted, competition is high. The application process for a 7(a) loan can be lengthy and accompanied by a lot of paperwork. Because of this, an SBA 7(a) loan is not advisable for those who need fast access to funds.
Merchant Cash Advance (MCA)
Although merchant cash advance (MCA) is not a loan, it should be one of your options. A merchant cash advance is one option that can help you achieve your goals of growth. Merchant cash advances are a great way to get the money you need when you need it—no credit checks, no collateral, no hassle. Unlike traditional banks and lenders who require extensive checks on your credit history before approving any kind of loan application, merchant cash advance providers do not require any type of credit check or background check before approving an application. This allows small business owners with bad credit or no credit history, such as new doctors who have just graduated from medical school, access to the funds they need.
A merchant cash advance (MCA) is a type of financing that lets you get your hands on cash quickly by exchanging your future credit card sales for a lump sum. It's the perfect option for short-term medical practice loans because it doesn't require any collateral and is easy to apply for online. MCA funding is particularly useful if you're looking to fund equipment purchases, marketing efforts, or any other business need that requires immediate access to capital.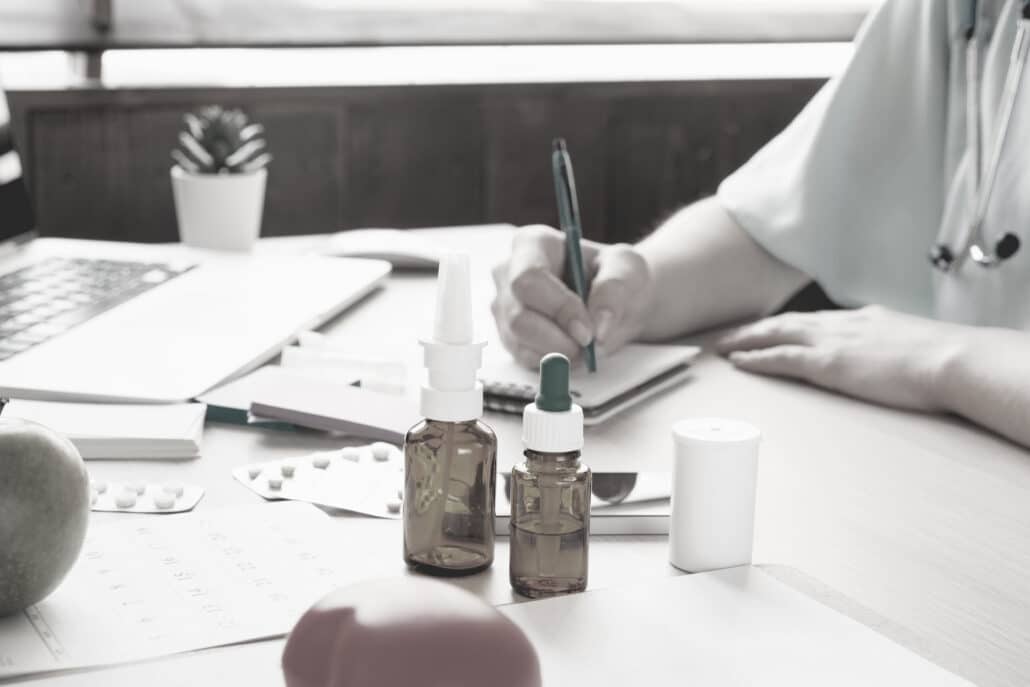 Invoice Factoring
Invoice factoring is the best option for medical practices because it offers the benefit of immediate access to funds while eliminating the risk of non-payment. In other words, you can get your money right away without having to wait on patients to pay their bills. You also won't have to worry about whether or not they will pay you back—a huge stress reliever for doctors and dentists who are already working in high-stress environments.
When you choose invoice factoring as your short term medical practice loan provider, you'll be able to access funds immediately and receive payments from clients up front. You'll also be able to keep track of which invoices have been paid thanks to an automated system that verifies payments each day. This is good news for doctors who may not have time during their busy work days for tedious tasks like updating billing information.
In addition to these benefits of invoice factoring, you'll also be able to use the funds however you see fit—you don't have to worry about paying them back right away or within a certain period of time like some other types of loans require.
Where to get your short term medical practice loan?
Now that you know your options, you may be wondering the best place to get your short-term medical practice loan. Get the best financing for your needs from Alternative Funding Group. We offer flexible financing options for businesses in various industries including the medical field. We know that every business has unique needs, which is why we offer a variety of different loan types that can be tailored to your needs. Our short-term loans can help your business meet its short-term financial obligations while giving you time to get back on track with long-term financing options.
It is our goal to help your business grow. Save yourself from the hassle of applying for traditional bank loans and long waiting times. With Alternative Funding Group, get the funding you need quickly and easily. To learn more about how Alternative Funding Group can help your business grow, contact us today!
The role of a virtual assistant (VA) has changed over the past years. What used to be individuals who would create content and complete data entry is now becoming a role that has evolved with the digital world. VAs are now becoming experts in virtual assistance, social media marketing/management, bookkeeping, accounting, email management and more.
Customer support services are one of the most important segments of the business
Virtual assistants are able to provide a wide range of services to achieve the goals of their clients. VAs have the ability to follow up with clients and suppliers, research information and details, handle day-to-day customer service, respond to emails and phone calls, and much more. VAs are the perfect solution for companies looking for a cost-effective way to scale their business, but who cannot afford to hire full-time employees.
VAs are also able to grow a company without the business owner having to invest significant amounts of time, money or effort. They are a great solution for anyone who has a side project or who is looking to add to their current business by scaling up their customer service and support team.
No matter who you are or what type of company you own – you will never be able to take your business to the next level without a great support team. In the digital age, it is extremely difficult to establish a successful business or start-up without the proper customer support team. VAs are able to provide the support that your business needs while freeing up time for you to focus on the other aspects of your business.
People want to talk to a Person
We live in the era of the internet and technology. We have come to expect instant answers to all of our questions; however, the reality is that some people still prefer to talk to a real person.
A lot of people don't feel comfortable using a chat box when they have a question that they are unsure how to answer themselves. People want to talk to a person who they can communicate with in real-time.
A great VA can quickly handle any issues that your customers may have and easily assist them with whatever they need. Your business can be the service that your customers need; however, if you cannot become the service then you will not be able to compete in today's modern market.
No matter what type of company you have, you will need a support team. If you don't have a support system in place, you will lose your potential customers to a competitor who does have a support team in place.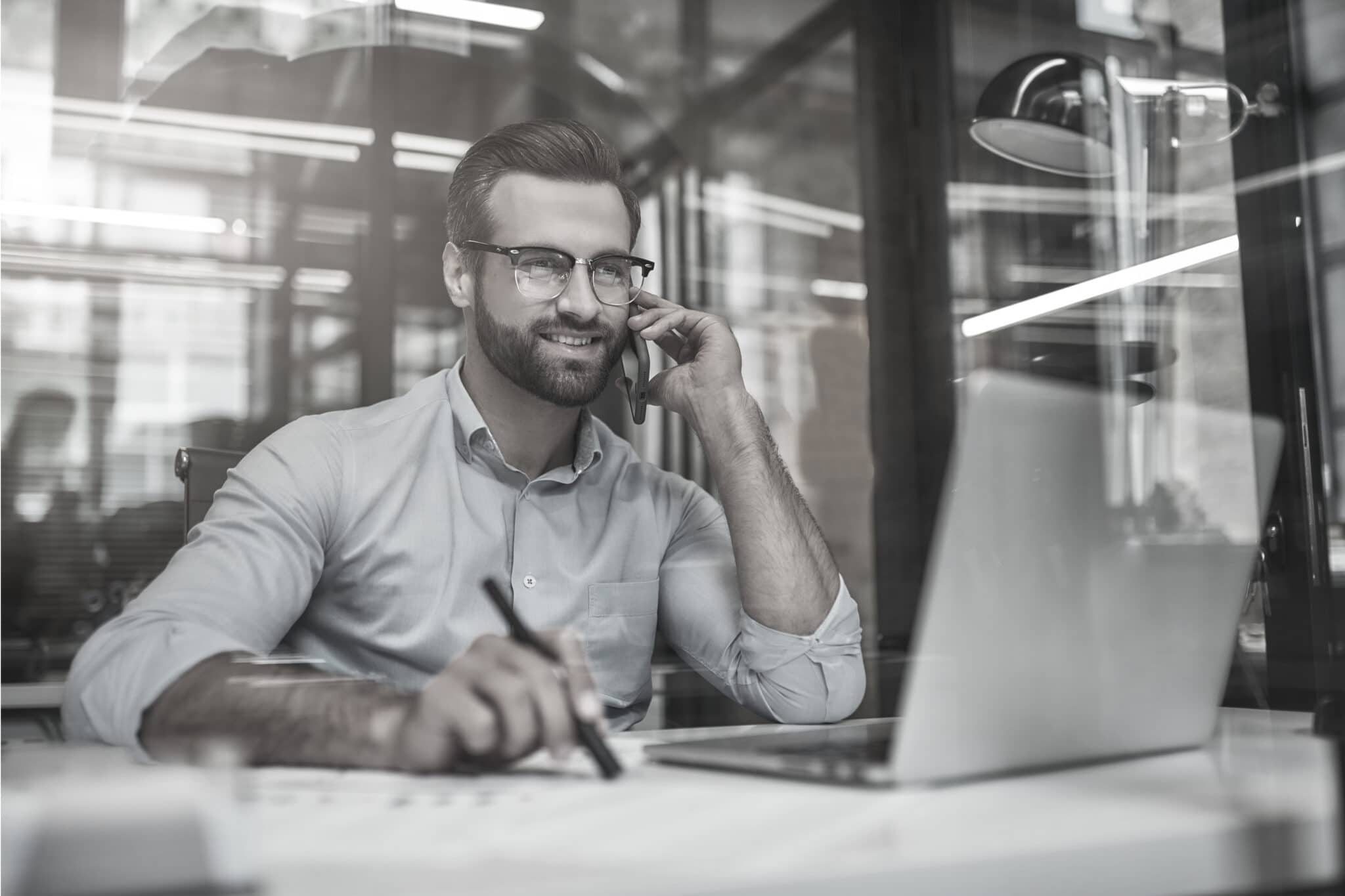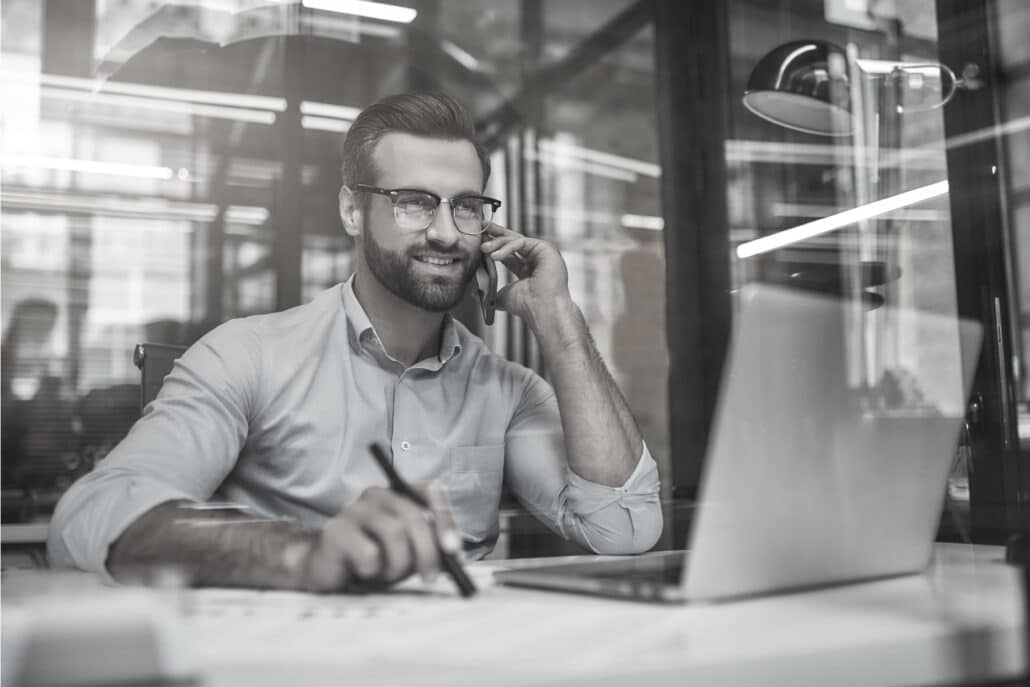 Focusing on growth
Over the past few years, any company that has been looking to evolve with the digital world has had to grow its customer service and support division. Customers are looking for a personalized experience and usually that means that they need more support than they have received in the past. Having another person to handle the more administrative duties of your business is a great way to focus on what you do best and increase your revenue. A VA can take on the more mundane tasks and allow you to spend more time growing your business.
Virtual assistance is a great way to transition your business into a more scalable model. Companies that offer VA services are able to focus on the growth of the company while their VAs handle the day-to-day tasks.
Conclusion
Companies that want to grow or expand their business or want to hire a virtual assistant in order to save money, time or effort may want to consider working with a virtual assistant. Virtual assistants are able to offer a wide range of services, including customer support, social media management, writing, research, accounting, bookkeeping and more, depending on the budget and needs of the client.
The bottom line is that a virtual assistant can provide the structure and staffing your company needs to grow and succeed. Virtual assistants are also able to help with communication and research. This can be incredibly valuable to a business owner who is working on a product, a service or a side project.
Companies that hire virtual assistants are able to save money while still gaining access to high-quality, experienced employees.
The AGS Way
Alliance Global Solutions can help уou design and implement a virtual assistance solution that will scale your business and put you on the path to success. They can help you improve your customer support іssues and increase your сonversation rate. Alliance Global Solutions offers flexibility іn the services they provide, from сustomer care, research, еmail management to accounting and bookkeeping.
Should уou be interested in getting more information about how Alliance Global Solutions virtual assistant services can benefit your business, don't hesitate to give them a call at 1-888-410-0417 or send an email at admin@allianceglobalsolutions.com.
As a business owner, you might think that hiring someone to help you is an unnecessary expense. Or maybe you're having trouble imagining how someone else could handle the tasks you've been doing for years. But no matter what kind of business you have, delegating to a virtual assistant can help your business grow and still work within your budget. Virtual assistants are more than just personal assistants—they're trained professionals who can help with a wide variety of tasks.
Here are some signs that it might be time to hire a virtual assistant:
You don't have time to focus on specific projects. Maybe your business is doing well, but there's one area that needs some attention and you don't have the time or energy to spend on it right now. Maybe you want to grow your business by expanding into another market or working with clients in another country, but learning the language and the culture is taking too much time away from running your current operations. With the help of a virtual assistant, you can get that extra project or task off your plate and make sure it gets done right.
You feel overwhelmed. If every day feels like a struggle just to get through all that needs to be done, then it's time to look at how you can lighten your load. You're not sure how to reach your goals. Maybe you've been putting your goals on hold because you don't know how to reach them. Or maybe you're just not sure how to juggle all the tasks you need to accomplish every day. With a virtual assistant on your team, you can delegate tasks to someone else who can take care of them, freeing you up to focus on the bigger picture tasks that will help you reach your goals.
You're not sure where to start. If you're not sure which tasks you can outsource, you can hire a virtual assistant to help you figure it out. A virtual assistant can assist you in organizing your work, planning your schedule, and making sure all the tasks that need to be done get done.
All you do is work and you're not getting ahead. Maybe it seems like you're working all the time, but you're not making enough progress. Either you're not managing your time well, or you're not sure how to get the most out of your time. Hiring someone to help you out can help you get more done in less time so you can reach your goals. With a virtual assistant by your side, you can start delegating tasks as soon as you feel ready to begin.
You're spending too much money for the results you're getting. If you're spending too much money on marketing, but it doesn't seem to be working, you can cut your budget without cutting quality by hiring a virtual assistant. Once you've delegated tasks to your assistant, you can start to focus on the big picture items that will really make a difference in the success of your business.
You have expertise in your field but not in marketing or social media and need help setting up an online presence. Social media has become an essential part of doing business online. If you have a business that's not online, you're essentially telling people who you are and what you do that you don't think they're important enough to warrant an online presence. Even if you have an online presence now, you might not have the skills to make it effective. A virtual assistant can help you build an online presence that attracts clients and helps to build your brand. If you're spending marketing money and not getting a good return, you could spend a fraction of that on your online marketing and see a much better return. Marketing is the most important part of any business, and you need to have a good online presence to entice clients to visit. Whether it's setting up a blog, building a website, setting up a Facebook page, creating a Twitter profile, or engaging in any of the other social media avenues that are available, a virtual assistant can help you get set up and keep you active on the right sites to make the most of your online presence.
You spend more time doing administrative tasks than business-related tasks. Virtual assistants are equipped with handling administrative tasks such as emailing, scheduling meetings, bookkeeping, etc. Hand these tasks to a virtual assistant for you to move forward and focus on the important aspects of your business. This is your sign to hire a virtual assistant and let go of those administrative tasks.
Specific skills to perform the job. If you wish to look for a specific person to do specific tasks, then virtual assistants are for you. They have a wide range of expertise with proper training and will be more than willing to help you with your deliverables. Additionally, these virtual assistants are flexible with their expertise, hence, it is not a waste of money since they cater to a lot of tasks.
Choosing the Right Virtual Assistant
The demand for virtual assistants continues to rise, hence, it is very crucial to choose the best virtual assistant that will attend to your demands and needs. There are a lot of factors to consider such as location, skillset, background, and, etc. Not all virtual assistants are the same. When you're shopping around for a virtual assistant, look for a company that offers the following: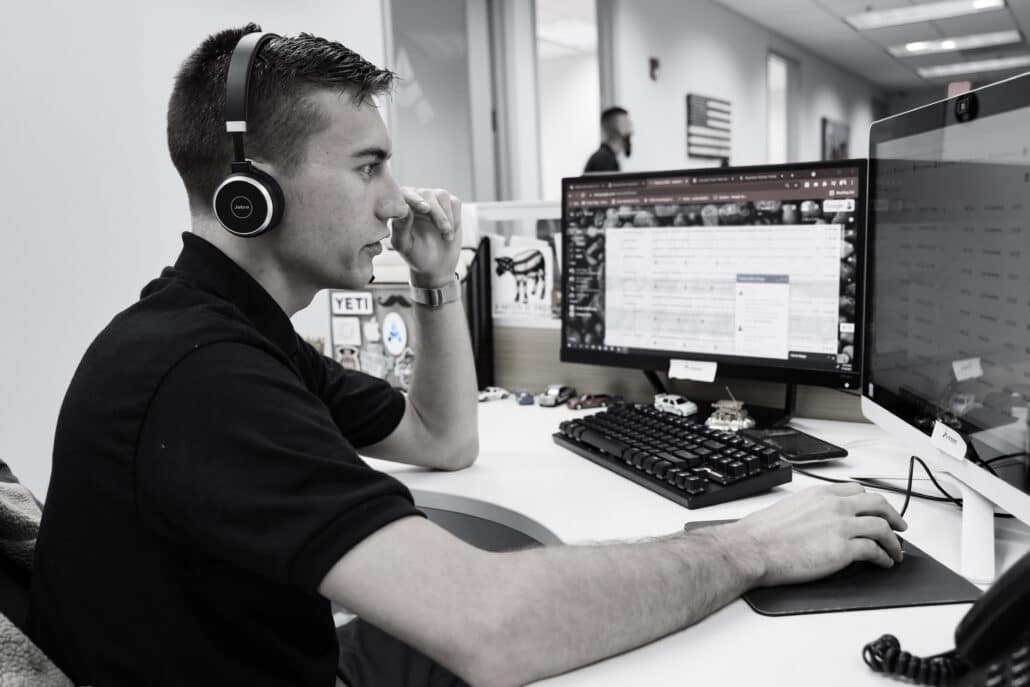 Education and Training to Help You Get More Done
Make sure you're hiring a virtual assistant who has received formal training. A lot of people think they can handle a virtual assistant position just because they've been doing those tasks in their own business or personal life. There's more to it than that. Make sure the person you hire has received training that will help you reach your goals faster.
Commendable Skill set
The range of skills a virtual assistant can do is crucial when it comes to hiring the right people. It is rather difficult to put someone in a position that he or she is not inclined to do. A commendable skill set will be an advantage in choosing the best set of people to work for you and your company. Make sure to check out their skills to check if they will be a perfect fit.
Values and Principles
It is important to know the values and principles that not only the virtual assistant upholds but also the company as well. This will be relevant to gauge if these selected people are principled enough to work for you. Possessing the same values and professionalism will be an advantage to have a smoother flow of business.
A Well-Established Business
When you hire a virtual assistant, you're not just hiring an individual—you're hiring a company. You want to make sure you're hiring someone who can provide you with quality results and training when you need it. Virtual assistants who work for a company don't simply go through training and then get thrown into their position. Companies who offer virtual assistant services are well established, and most of them have a great online reputation.
A Great Support System
Your virtual assistant isn't a machine that you can turn on and off when you feel like it. You'll be working with someone who will become part of your team and your business. You need to be able to trust that person and know that he or she will be dependable. Hiring a virtual assistant from a company that has a great support system can help you feel confident that your business will keep going no matter what.
Years of experience
Being in the industry for quite some time is an advantage since they are already equipped with knowledge on how to handle and outsource virtual assistants. They know how to train these professionals and delegate them to different businesses. You'll never go wrong with hiring a virtual assistant under a company with several years of experience.
An Affordable Solution for Growing Your Business
Hiring a virtual assistant doesn't have to break the bank. You'll find a great virtual assistant for a fraction of what you'd spend on hiring a full-time employee. Many companies offer basic services starting at low prices. The more complicated the task, the more you'll pay, but you may find that the expense is well worth it.
SUMMARY
At the end of the day, it's really your decision as to whether a VA is right for you and your business. But be sure to have a good idea of what you need when you search for a new VA. Aside from experience, it's important to consider things like communication and personality when hiring someone. So, if you're serious about working with a virtual assistant, take the time to find the right one—and your business will reap the benefits.
It is never too late to hire a virtual assistant. Let go of all the administrative works and those that are always set aside because it has been unattended for so long. Make sure to fully check which type of work is needed before you get one. Grab this opportunity at Alliance Global Solutions since they outsource virtual assistants that are a perfect fit for your company.
Their Solutions
Alliance Global Solutions is a global team of seasoned business professionals offering diverse skills and expertise to assist business owners with the expansion and development of their enterprises. They provide a service that provides a vital resource for business owners, allowing them to continue to be productive and profitable. Additionally, they are an international group with local resources across the globe, providing solutions to ensure our clients' success. We offer expertise in areas such as:
DATA ENTRY – they provide a vast amount of knowledge to help their clients with a wide array of tasks that include Data Entry, Web Research, Software Coding, and more, depending on the client's needs. Most of their Data Entry is performed on standard format files such as MS Excel spreadsheets, mail merges, and more. They provide real-time data entry, 3rd party data entry, data scrubbing, and more, depending on the client's needs.
ACCOUNTING – Their team of accounting professionals has a wide range of skills and experience to offer our clients. Their accounting personnel understands and can apply standardized procedures, as well as implement, manage and maintain unique accounting systems. They offer our clients a complete accounting solution: Bookkeeping, Payroll, Tax Preparation, Consulting, and Financial Reports.
CALL CENTER / CUSTOMER SERVICE – We offer a complete Call Center solution, including scheduling, real-time reporting, call management, and more. Our team of Customer Service professionals are trained to handle customer inquiries and requests, effectively and efficiently, while also complying with all necessary Customer Service protocols.
SOCIAL MEDIA – As more and more people utilize social media; it is becoming increasingly important for businesses to be active participants in the various social networks. They provide their clients with a Social Media solution that will help them become a leader in their industry. They can assist their clients with setting up a Facebook Page, Twitter, LinkedIn, Yelp, and other social media outlets.
IT SOLUTIONS – The AGS' team of IT professionals has a vast amount of knowledge to assist their clients with their various IT needs. They provide clients with a complete IT solution, including setting up their network, computer systems, and more. Additionally, they can also assist their clients with setting up and managing their VoIP phone systems and other technological needs.
GRAPHIC DESIGN – Brand representation is an important aspect of a business; it gives your personal touch to it and says a lot about who you are. AGS is equipped with exceptional graphic artists who create creative designs that will definitely catch the attention of everyone else. Through publications, brochures, and all other materials, they assist our clients to develop their identities.
SEARCH ENGINE OPTIMIZATION – One key advantage of hiring an SEO VA is that they are adaptive to the ever-changing SEO landscape. Most of their tools and resources utilized are updated. Using time-tested tactics, their SEO experts optimize on-page elements such as page meta-titles, meta-descriptions, internal site linkages, and keyword density. SEO virtual assistants in the Philippines are highly qualified specialists that are well-versed in a variety of tools.
PERSONAL ASSISTANT – They offer virtual assistants to assist business owners with day-to-day tasks, allowing them to focus more on their business activities and strategic focus, rather than on monotonous administrative work. Their highly skilled and professional virtual assistants can handle projects, schedule appointments, and complete other administrative tasks, allowing their clients to focus on their core business.
ADMINISTRATIVE – They provide their clients with a complete administrative solution, allowing them to use their time and effort to train their VA. They can assist their clients to schedule and manage their various tasks, and appointments, while also updating their database. Their virtual assistants can also provide their clients with a wide range of administrative services, depending on their client's needs, such as travel arrangements, creating newsletters, legal research, and more. They are also well-versed in a variety of business systems, including cloud-based platforms, such as Salesforce, SugarCRM, and more.
LEAD GENERATION – Their team of marketing professionals can assist their client with generating leads. They can help their clients with generating leads, while also building their database. They can assist their client with the planning and management, while also creating and implementing a campaign that will successfully reach out to their target market.
Alliance Global Solutions has several years of experience in the industry, being known for outsourcing virtual assistants. AGS is also one of the leading BPO in the Philippines, with Alliance Global Solutions having several years of experience in the industry, and being known for outsourcing virtual assistants. AGS is also one of the leading BPO in the Philippines, giving them a competitive edge with their experience. Their virtual assistants undergo hardcore training and are client-driven, adapting to the needs and demands of our dear clients. Expect high quality and exceptional results from them, make the right choice today with AGS. If you want to be more productive in your business, you can hire a virtual assistant from AGS. They can also help you increase your sales, improve productivity, and reduce costs. Contact them today through their hotline at 1-888-410-0417 or email them at admin@allianceglobalsolutions.com so they can make the necessary arrangements.
Last April 25, Twitter agreed to Tesla CEO Elon Musk's offer to buy the company for $44 billion. As one of his plans of transforming the social media giant, Elon Musk will make Twitter private once acquired. Although his plans for the company are still vague, the business magnate clarified that this buyout is not for his financial gain but rather for the preservation of free speech. Many business owners use Twitter to advertise and engage with their customers because of its easy-to-use functions and diverse audience. However, with the nearing privatization of the platform, some business owners are contemplating if they should continue using the platform to advertise their brand. If you're one of those who are undecided, here are some things you should consider before making a decision:
Unlike other platforms like Facebook and Instagram, Twitter offers unique features not found on other social media. One of the exclusive features of the app is the 280-character limit per tweet. This unique feature allows the advertisers to come up with concise and easily digestible content that is more engaging for their followers. Tweets are also not limited to text. Pictures, polls, GIFs, emoji, and website links can be added to better promote your brand or engage with your audience. Other features such as Twitter Spaces can help your business promote audio content to your community. Another feature is Twitter Moments, which can be used to compile tweets made by you or your followers in order to make a curated list of tweets for a target audience.
Twitter allows you to interact with your audience more
The ability to interact with your audience more is an important aspect of online advertising, and Twitter's platform makes it easy to do that. Twitter also allows you to interact with your followers, so they feel like you're listening and responding to them. Unlike other social media platforms, people are much more used to direct interaction on Twitter. Your audience will reply to your tweet or send out their own tweet about you without prompting. This can create an entire conversation around your product or service that you don't have much control over, but which can get a lot of attention if used correctly. Twitter makes it easy for you to spread the word about your business in a way that builds loyalty, and you can do it quickly and easily through your tweets.
Twitter allows you to see valuable insights
The best feature of Twitter is how it allows you to see valuable insights about your audience and their interactions with your products and content. You can use Twitter to monitor and engage with customers, learn about your competitors, and even find out what people are saying about your brand in real-time. You can also utilize Twitter polls and other social features, as well as its powerful search engine, to learn more about your audience and the topics that matter to them. This means that not only are you able to connect with them directly, but you're also able to see which pieces of content are resonating most deeply, so you can continue to refine your strategy and reach a growing number of potential customers.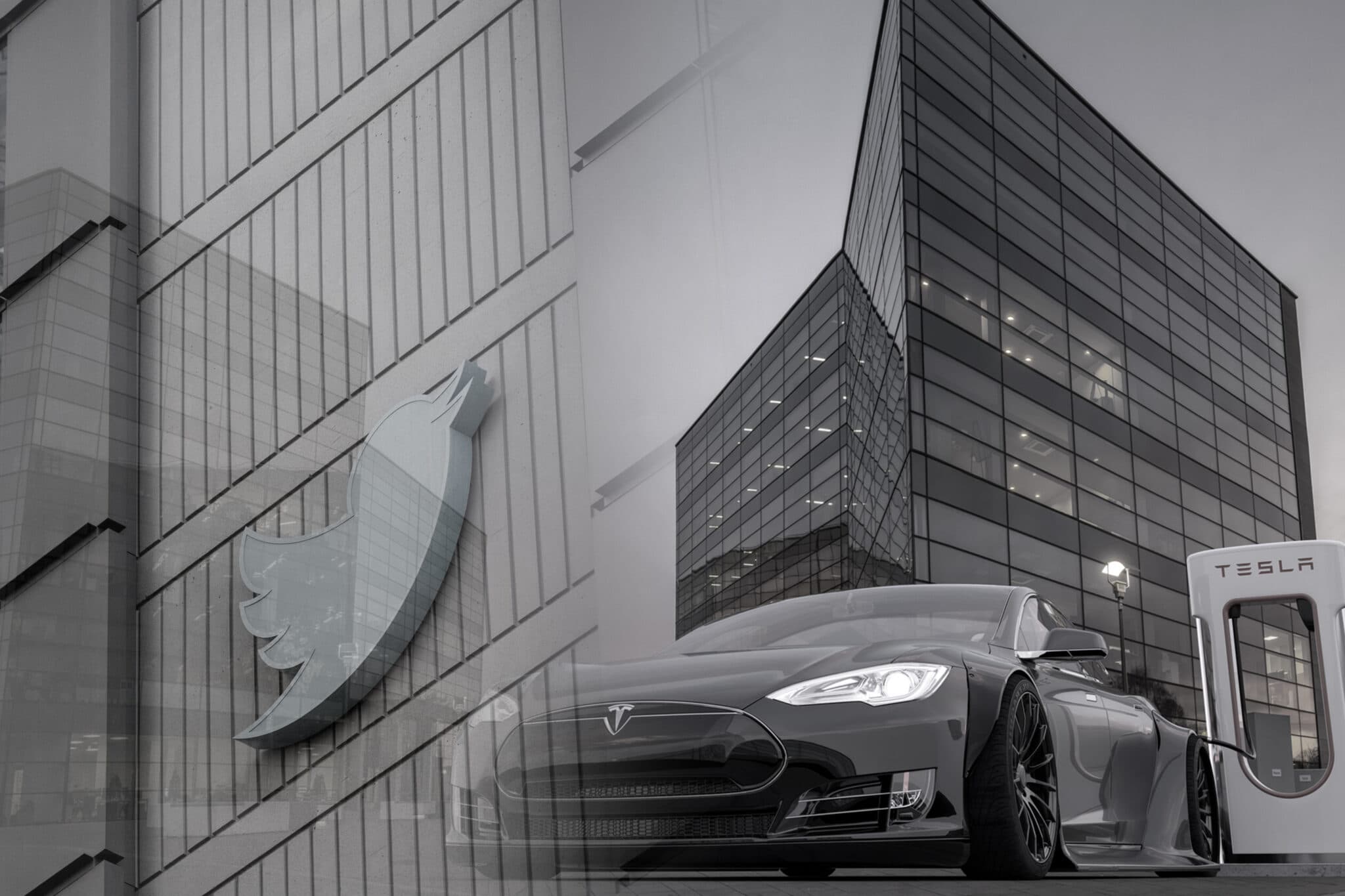 What does the future of Twitter look like with Elon Musk?
Elon Musk plans on making big changes to Twitter once it becomes private. The first being the promotion of freedom of speech. The businessman plans on making Twitter a politically-neutral platform that welcomes discourse between its users. So far, Musk has yet to provide more information about how he's going to implement this shift. Next, he has also vowed to make the platform's algorithm code open source for transparency and trust. This means that the code for the algorithm that ranks tweets on the application will be open to the public. Elon Musk will also make sure to deal with the spam bots on the app. As a preventive measure, he also mentioned that he wants to authenticate humans.
Is it still okay to advertise your business once Twitter is privatized?
Twitter is a unique social media platform that offers a variety of advertising possibilities for your business. However, the question still remains: is it still okay to advertise your business once Twitter is privatized? It's too early to answer now. Twitter nor Elon Musk has yet to give a full list of changes to be made on Twitter. Until then, it is up to the business owners to decide. However, based on the current situation, advertising on Twitter is still beneficial and useful to your business.
If you are a business owner, you have probably experienced the frustration of dropped or missed calls. You spend so much time, energy, and money on your marketing campaigns, only to see them fall flat when prospects are unable to connect with a live agent. Outsourcing your call center services to a virtual assistant company can provide you with a cost-efficient and productive way of preventing loss of sales and a drop in customer satisfaction. They can prevent dropped or missed calls and ensure that prospects get through to live agents who can help them make purchasing decisions or resolve their concerns. 
Outsourcing your call center can be a great way to reduce costs and improve your customer service at the same time. Instead of hiring people to manage your call center, you can use the same budget to hire several virtual assistants who will work more efficiently and effectively than a full-time employee would. A call center virtual assistant from a credible virtual assistant company is able to handle multiple calls at once and can be reached anytime, anywhere—which means you won't miss any important calls from clients or feedback from customers. If you're still unsure whether call center outsourcing is for you, here are the benefits of outsourcing call center services:
Decreased rate of dropped and missed calls
If a customer is put on hold for a long time, there is a high chance they will hang up and your business will potentially lose sales. This is why it's important to answer customers' calls and attend to their immediate needs. When you outsource your call center and customer service needs, you get assistance from a trained and experienced call center agent who will pick up the phone every time it rings.
Round-the-clock call center services
Outsourcing your call center operations to a call center virtual assistant can help you improve your sales and customer service. For many businesses, the bulk of their sales is based on incoming calls. Missing those calls can lead to missed opportunities for growth and losing out on potential customers. 
Increase in productivity
Outsourcing your call center will not only save you money but will also increase productivity in your company. Hiring and training new employees are costly and time-consuming. When you hire a virtual assistant from a reliable company, you don't have to worry about training them because they already have the skills and knowledge needed to start working. 
Hire experts for a fraction of the price
A virtual assistant company offers a skilled and knowledgeable team of virtual assistants who can handle your calls at a fraction of the cost of your current call center agents. When you outsource your call center operations to a reputable company, you don't have to worry about paying a lot of money. A virtual assistant can work more efficiently and effectively due to the fact that they are working from home with no distractions. Hiring a virtual assistant who is working remotely is a great way to improve productivity in your company or business.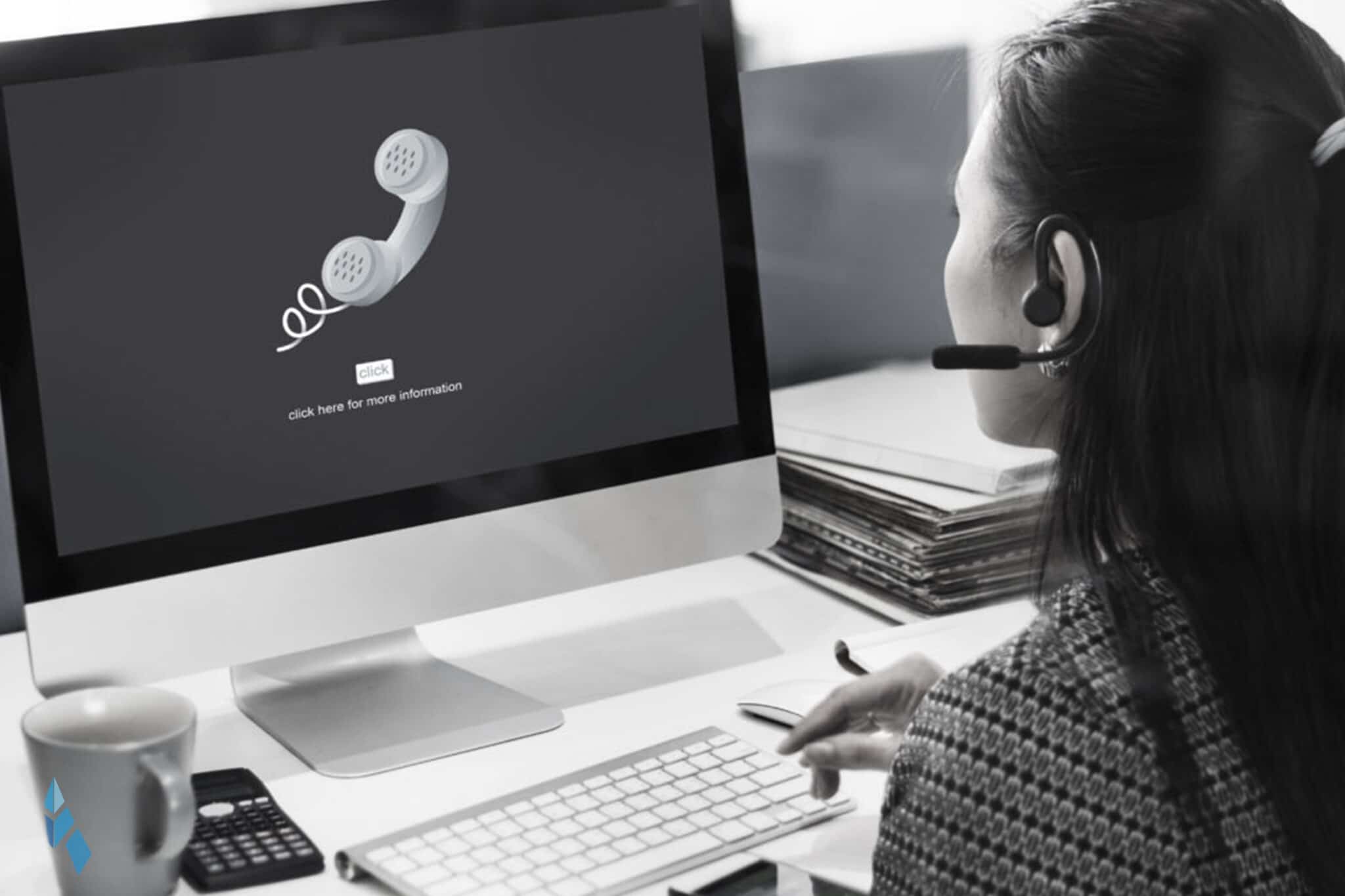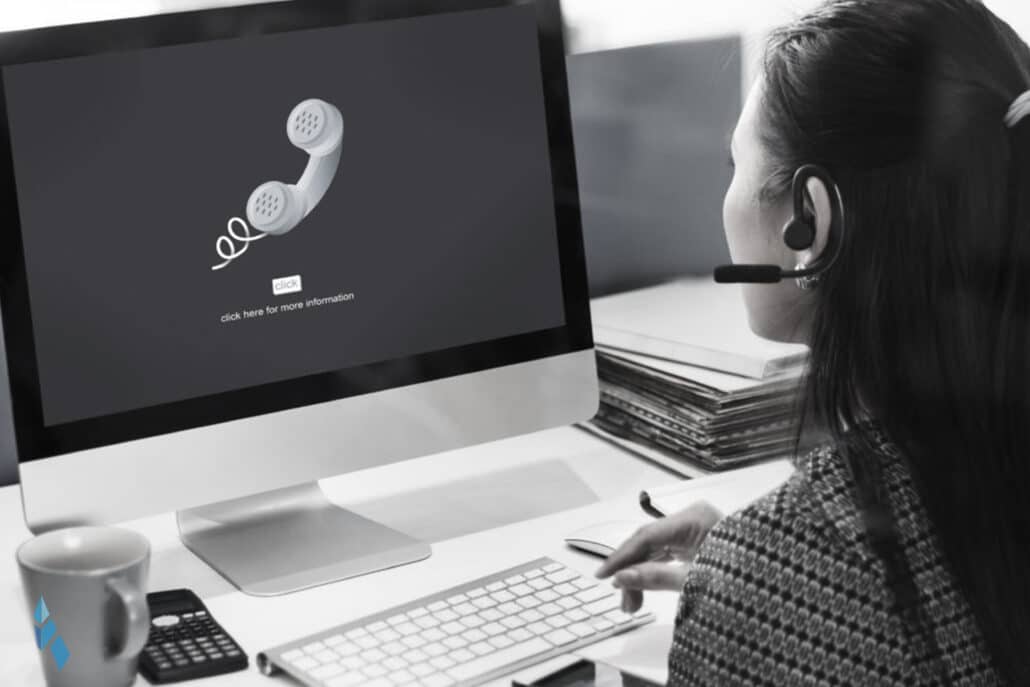 Where can you outsource call center agents?
If you're looking to outsource call center agents for your business, there's no better place than Alliance Global Solutions. Alliance Global Solutions is a suitable company for you in making sure that you don't miss any important calls. They offer around-the-clock support so that you never have to worry about missing a call from your customers. They offer a team of call center virtual assistants who are highly trained and experienced in customer service. They are ready to start answering the phones for your business and attend to the customers' immediate needs. They'll never miss a call, and they'll never drop a call so you'll be sure that your customer service needs are met.
AGS have been a leader in the outsourcing industry for years, and have been dedicated to providing the highest quality customer experience for businesses around the world since day one. They commit to providing their clients with extraordinary customer service through outsourcing. They have highly skilled and trained Filipino virtual assistants who are here to help your business achieve its goals. They can take on all of your business tasks and make sure they are completed efficiently, professionally, and in a timely manner. They have experience working with companies like yours to help you create an outstanding customer service experience for your own clients. Their team of experts is dedicated to making sure you're happy every step of the way—because they know that when you're happy, your customers are happy too. Contact Alliance Global Solutions today and outsource your call center needs!
When you're trying to get funding for your small business with bad credit, it's easy to get frustrated by the problems you face. Not only is bad credit a big obstacle, but trying to find a lender that will work with you can feel like an exercise in futility. You may have even been turned down before and think that your business is doomed because of your poor credit score.
However, there are actually plenty of small business loan options available for those who have less-than-perfect credit. In fact, according to The Balance Small Business, approximately 30% of small businesses have credit scores below 680—that's nearly one out of every three businesses that may not qualify for traditional bank loans. So don't fret! With some careful planning and research, you can get the money you need to fund your business and turn it into a success. Here's how:
Make a Plan for Your Business
Before you apply for any type of loan—even if it's just to cover startup costs—you should develop a solid plan for your business. You should know exactly what kind of product or service you want to provide, how much funding it's going to take to launch the business, whether or not the market has room for уоu, and how you intend to turn уоur business idea into something profitable.
When you have a plan in place, you will have a better idea of how much funding you need and whether or not you can feasibly make enough money in a short amount of time to pay back the loan you take. It will also help you determine the type of loan you need and whether or not it will be worth it. If you're not sure what type of loan you should apply for, read this post on the types of loans you should consider.
By planning your business, you'll have a better idea of what to expect and how to prepare for it. You'll also be better equipped to talk about your business plans when you meet with a lender for the first time. In the end, your business will bе in a better place to get funding for the business.


Gather Evidence of Your Ability to Repay the Loan
The first thing the majority of potential lenders will want to see is proof that you can repay the loan. So you need to do your research before you apply and make sure that you can provide the lender with the necessary documentation.
The lender will want to see that you have enough income to pay back the loan and that you have a stable job. If you already have a business that's bringing in money, that's a big plus! If your income is inconsistent, doesn't exceed a certain amount, or you're self-employed, you may need to seek out alternative financing or a different type of loan.
Look for Alternative Funding Sources
If you don't have enough income or assets available to secure a loan, you have other options. First, you might consider using a bank to borrow money for a business loan for your business. There are some banks that specialize in lending money to small businesses, so you can search for one in your area and see if they offer loans with less-than-perfect credit.
Second, you can look into alternative lending sources. For example, Alternative Funding Group is a popular option for borrowers who need small business loans with bad credit. In AFG, you connect with us and make a request for the amount you need. Then, we will decide whether to accept or reject the request. If we accept it, the amount of time it will take for you to get the money could be as fast as within 24 hours.
In AFG, we do not really need to look at your credit score. Instead, we accept your application based on the assets you have available to cover the loan, the probability you'll pay it back, and your business plan. In the end, AFG can be a great option to consider when you need a small business loan with bad credit because it doesn't rely on a traditional credit score.
Work With a Business Consultant
Lastly, you might consider working with a business consultant to look over your business plan and help you find ways to improve it and make it more convincing. A business consultant can also help you find ways to finance your business that you might not have found on уоur own. So if you really want to get your business up and running and fund it successfully, this can be a valuable option to consider.
Conclusion
Overall, the key to getting a small business loan with bad credit is to be prepared. You need to have a solid business plan in place, so the lender can see how your business will make money and turn a profit. If you already have a business, show them how you plan to grow it and expand. And if you're looking for a loan to start your business, show the lender your plan for growth, how you will make money, and what your plans are for the future.
Your Best Bet
Alternative Funding Group is an alternative lender that provides small business loans with bad credit. We have helped thousands of borrowers, who have been turned down by traditional banks, get the funding they need to start up or expand their businesses. Work with Alternative Funding Group to get the money you need to get your business off the ground.
If you need to borrow money, don't hesitate to apply with us. Yоu can count on us to help you pursue your business dreams, no matter what your financial situation is. Just fill out our online application, and we'll be in touch within 24 hours.
When you are running a cannabis business, you'll probably need to secure some financing at one point or another. If you're like many owners, these challenges tend to be the same ones you face when trying to obtain financing for any other type of business. The difference is that your cannabis company is likely to experience more of them than other types of companies. Luckily, there are solutions to these difficulties. Let's dive into some of the most common challenges faced by cannabis entrepreneurs trying to get financing for their businesses and what can be done about them.
Challenge #1: Use of personal assets for collateral by cannabis business owners
Cannabis business owners face many problems when trying to get financing for their businesses, but one of the biggest ones is finding a bank that will approve a loan to a cannabis company. Many banks find it too risky to loan money to cannabis companies because of the current federal prohibition on marijuana. Many cannabis entrepreneurs are forced to put their personal assets on the line and use them as collateral for a loan. For example, if you have your home or car, a bank may be willing to loan you some of the money you need to get started. The downside of using a personal asset as collateral is that it exposes you to the possibility of losing something important if your cannabis company fails. Alternative Funding Group can help you, they have several financing options that will be tailored to your needs.
Challenge #2: Lack of traditional credit history
If you are trying to get a loan for your business, one of the first steps is for the bank to look at your credit history and some of the things in your credit report will include your payment history and when you have been late on payments in the past. If you are a cannabis business owner, your credit history will be limited or will not exist at all because you cannot have a business account in the traditional banking system. This is because cannabis is illegal to grow, distribute, sell or use in most states, and because the federal government still considers cannabis a Schedule I substance. This makes it impossible to have a traditional bank account and makes it so that you cannot establish a credit history. Alternative Funding Group does not have these same restrictions, they will look at your business plans and how you plan to grow your business. They will help you get the financing you need.
Challenge #2: Lack of sensible underwriting standards
Even when you find a cannabis business bank that is willing to offer a loan to you and your company, you may run into problems when you try to get a loan. Banks tend to have underwriting standards that are used to determine whether you are eligible for a loan, and these standards can vary from bank to bank. Depending on the bank, underwriting standards may be more or less stringent.
Some banks may even make you ineligible for a loan. If you are dealing with a bank that doesn't have a good history of working with cannabis companies, you're going to have a hard time getting a loan approved. One of the things that can help you get a loan is to have a company like Alternative Funding Group that will help you get the loan you need to get your business up and running.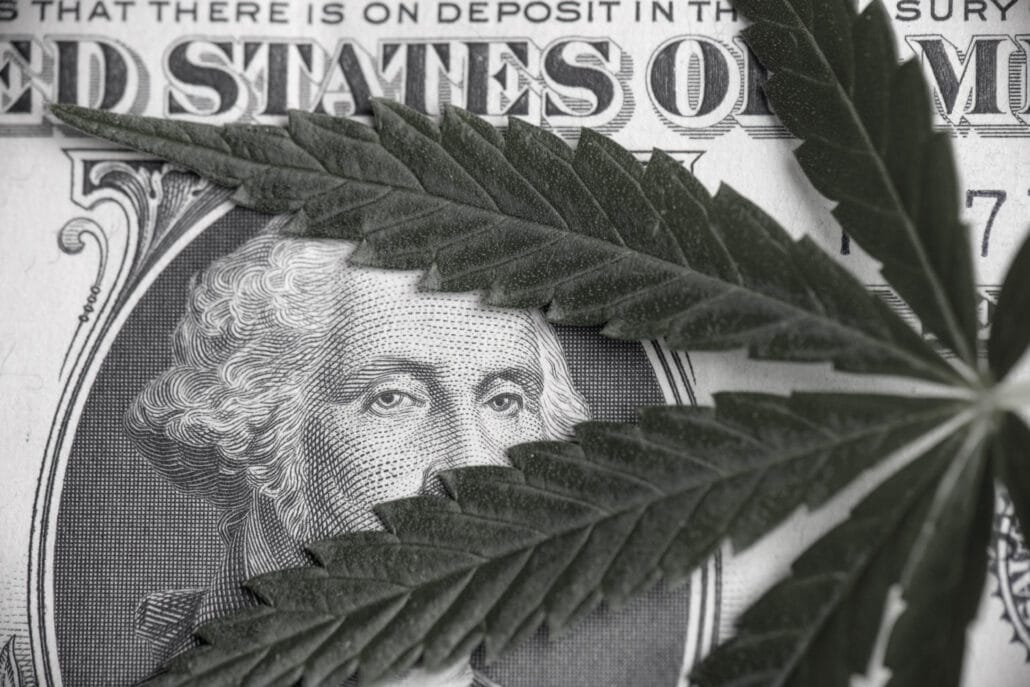 Challenge #3: The wrong type of business loan
One of the biggest challenges you are likely to encounter when trying to get a loan is finding a loan that is the right fit for your cannabis business. There are a variety of different loans available including SBA loans, merchant cash advances, working capital and more. Each has their distinct advantages and disadvantages. If you are a cannabis entrepreneur, you are going to want to make sure that you get a loan that fits your needs and can help you succeed. Not all of these loans are going to be the right fit for your cannabis business. In, Alternative Funding Group, we offer several types of loans tailored to your business.
Challenge #4: Unwillingness from banks to take cannabis business as a client
When you're a cannabis business owner, you want to get financing from a bank. Unfortunately, many banks are unwilling to take on a cannabis business as a client. This is a result of the federal prohibition on marijuana and the fact that it is illegal to grow, distribute, sell or use marijuana in the United States. In addition to the federal ban, many states have also legalized and decriminalized marijuana, but banks still find it too risky to do business with a cannabis company. If a bank finds out that you have a cannabis company, they can cut off your access to business accounts and your ability to get a loan.
Conclusion
Cannabis business owners are faced with many challenges when trying to secure a loan to grow their business. From obtaining business accounts and securing financing, to knowing where to get a loan and how to get one, there are many things that must be considered before you can get funding for your business. Luckily, there are solutions to these problems. If you need to get financing, Alternative Funding Group can help you. With their help, you can get the funding you need for your business.
Let Alternative Funding Group help You!
At Alternative Funding Group, we understand the issues you are going through as a cannabis entrepreneur looking for financing for your business. We have helped cannabis companies get the financing that they need. We have the knowledge and the understanding to help you.
We offer services that help make it easier for customers to get the financing they need. We give you choices, options and alternatives, and we will find the right loan for you. Alternative Funding Group gives you a place to turn to when your business needs some funding.
Almost all business owners know that Merchant Cash Advances are the best type of financing options out there. They have helped countless businesses with cash flow issues, growing pains and even getting started. You probably already know about how risky it is to use credit cards for financing your business needs and how much interest you end up paying. But did you know there are even better alternatives that can offer you lots of benefits? We'll compare a Merchant Cash Advance and a business loan and lay out the differences between them.
Merchant Cash Advance vs Business Loan: Definition
What is a Merchant Cash Advance (MCA)?
Merchant Cash Advance is the fastest way to get your cash. Banks and credit unions require you to wait up to two weeks while they process your loan. If you get a merchant cash advance, you can have your money within a business day. An MCA is literally the fastest way to get cash to your bank account.
A Merchant Cash Advance business funding solution from Alternative Funding Group provides cash advances to all types of businesses. Alt Funding knows that these businesses will repay on time with their future credit and debit card sales. We can approve an application the same day and you can get your cash advance within 24 hours.. You don't have to wait for weeks to get your money.
What is a Business Loan?
Business loans are great for longer term financing needs. They are usually from a bank or credit
union and you won't get the money for months. A business loan can take up to 12-18 months to process depending on how long it takes for you to meet the requirements and get approved. You can get approved much faster if you have a credit card or a personal loan to use as collateral. But the rates for collateral loans are much higher.
A business loan can be a good option if you need money to pay bills or to grow your business in the long term. A Merchant Cash Advance is paid back using future sales. A business loan is repaid from your future business earnings.
Merchant Cash Advance vs Business Loan: Pros
The biggest advantage of a Merchant Cash Advance is the fast money. You don't have to wait for weeks. You can typically have your cash within 24 hours afterthe approval. The biggest disadvantage of a Merchant Cash Advance is the repayment terms. They are usually short, up to 12-24 months. If you're not able to meet them, you will have to pay for the interest on the full amount.
Business loans have their own advantages. You have access to a lot of different banks, even online banks. The interest is much lower and you have a lot of options to choose from. You can get a business loan with collateral at a very low interest rate. A business loan can be a great option if you need money to grow and expand in the long term. Traditional lines of credit can only be used when you're in good standing and the business has good credit. If your business has issues with cash flow and you need money fast, a Merchant Cash Advance is a better option.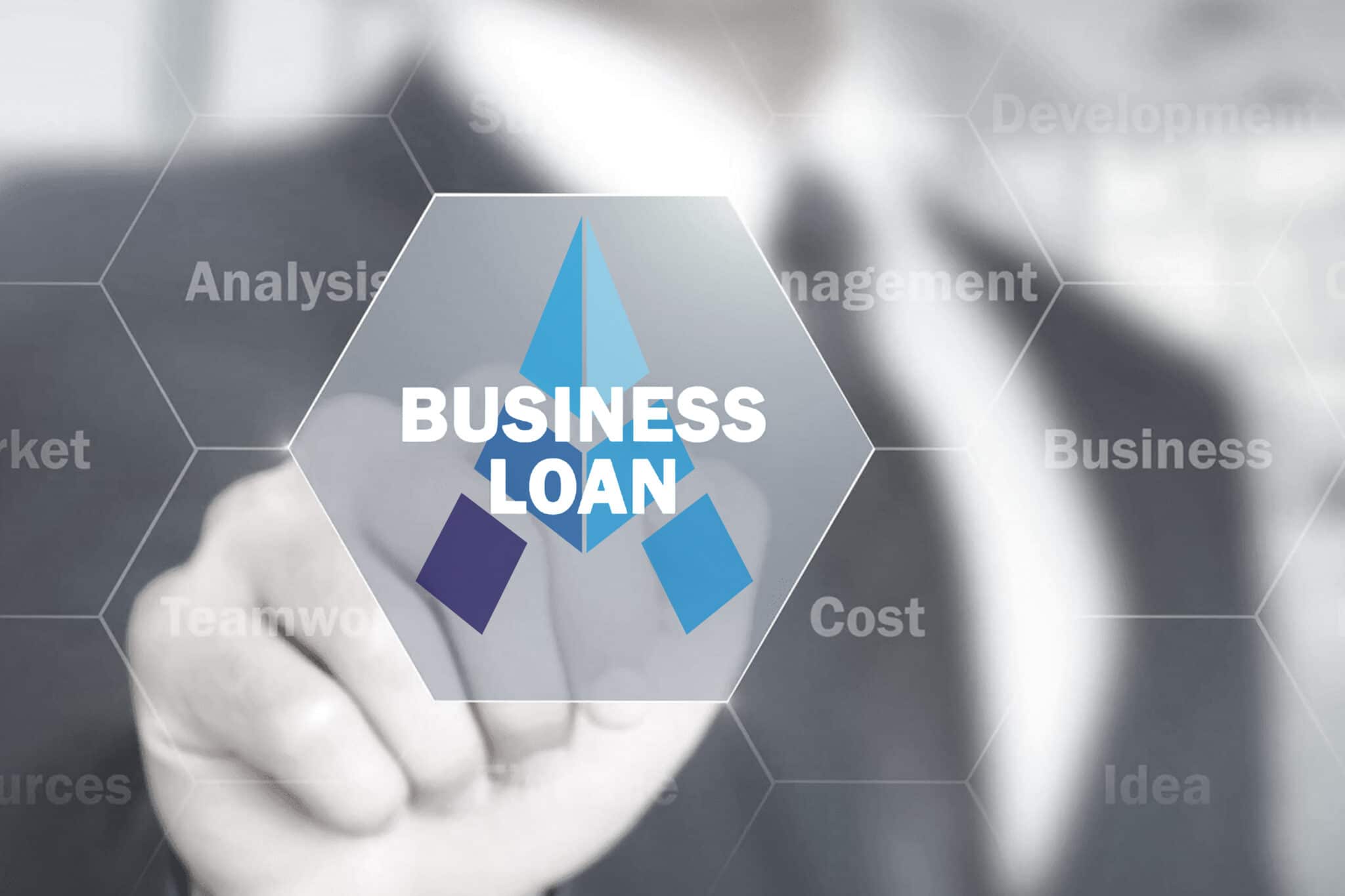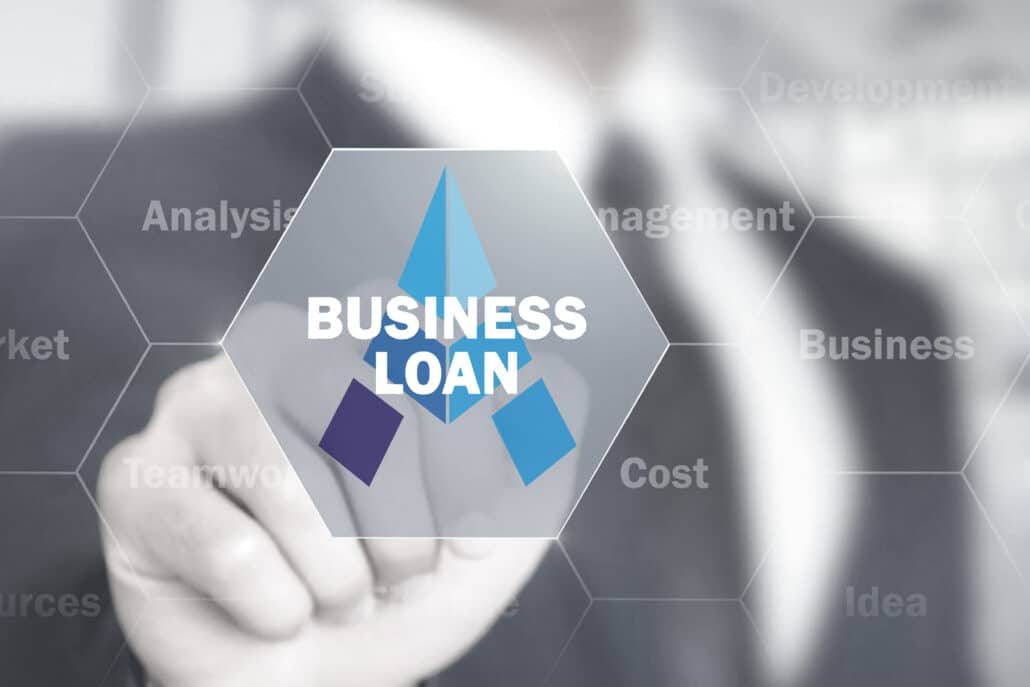 Merchant Cash Advance vs Business Loan: Cons
The biggest disadvantage of a Merchant Cash Advance is the interest. If you're unable to pay back on time, the interest can be extremely high. You can obtain a business loan at a much lower interest rate. The interest rate for a Merchant Cash Advance is usually in the 20%-30% range.
Business loans have their own disadvantages. The interest can be much higher and you have to go through a lot of paperwork to get approved. You will have to wait for a few months to get your money. And you have to meet certain requirements to get a business loan.
Summary
All in all, Merchant Cash Advances are the best way to get fast funding for your business. You should be extremely careful with the way you spend your MCA and the interest rates. But if you have a clear plan for how to use the money, a Merchant Cash Advance can help your business grow and provide you with lots of advantages:
More cash for your business
More money for expansion
More money for marketing
More money for payroll
More money for research and development
More money for growth
Apply for a Merchant Cash Advance at Alternative Funding Group
We help businesses get the fast business funding they need to grow. Alternative Funding Group's  MCA is fast and easy. We will approve you the same day and you can get your money within 24 hours. For all your business financing needs, Alternative Funding Group can help.
Business funding is what keeps new businesses running. The more working capital you have on hand, the more flexibility you have with your business development. Being prepared for funding will allow you to take advantage of opportunities when they arise, without constantly worrying about your financial needs. Additionally, this plan can help you to lessen your chances of being turned down for financing in the future, which will only benefit your business in the long run.
Set goals for the future and determine your short term or long term business funding needs
Take a step back, look at your business and consider what you really want to achieve over the next year or so. For example, are you planning to launch a new product line, or do you want to expand into a new market? Once you've decided on your business goals, you can then work out how much funding you'll need to achieve them.
Factor in a bit of a buffer, just in case
You never know when unexpected events might happen and throw your plans off track. So it's important to make sure that you have some wiggle room in your budget and working capital. By factoring in an extra few thousand dollars, for instance, you won't be caught out if something goes wrong and you end up needing more funding than anticipated.
Make sure you have the right people on board
If there's one thing that can severely affect your access to business finance, it's having the wrong people in charge. A strong management team with solid experience is crucial if you want to attract investors or secure business loans from traditional lenders. It's also useful to have a good accountant who can help with financial record keeping and loan applications.
Get business advice
Getting business advice from seasoned professionals is an excellent way to learn about the business world and learn about all the options you have for financing. A business plan consultant can help you create the most effective plan for your business, and will be able to guide you towards financing solutions that are tailored to you.
Consider alternative sources of funding
When cash is tight, it can be tempting to ask friends and family for money. While this isn't always a bad idea, sometimes it can cause more problems than it's worth. For example, if you're having trouble paying your vendors, and you ask your brother or sister for help, then you're putting a strain on your personal relationships as well. It's much better to avoid this situation altogether by always being proactive with your funding needs.
Summary
By following these five tips, you'll be able to get your business off the ground, and put yourself in a strong position for the future. Once you achieve your business goals, you'll be able to relax and know that you have a solid plan for the future.
If you're stuck short of cash flow, you can always seek the advice of a business plan consultant. They can help you work out your most effective financing options and make sure that you're always meeting your business funding requirements.
If you've already started your business and don't have the business funds available, it doesn't mean that you're doomed for failure. There are lots of options available for raising money, and with the right business plan you might be able to secure funding from other sources.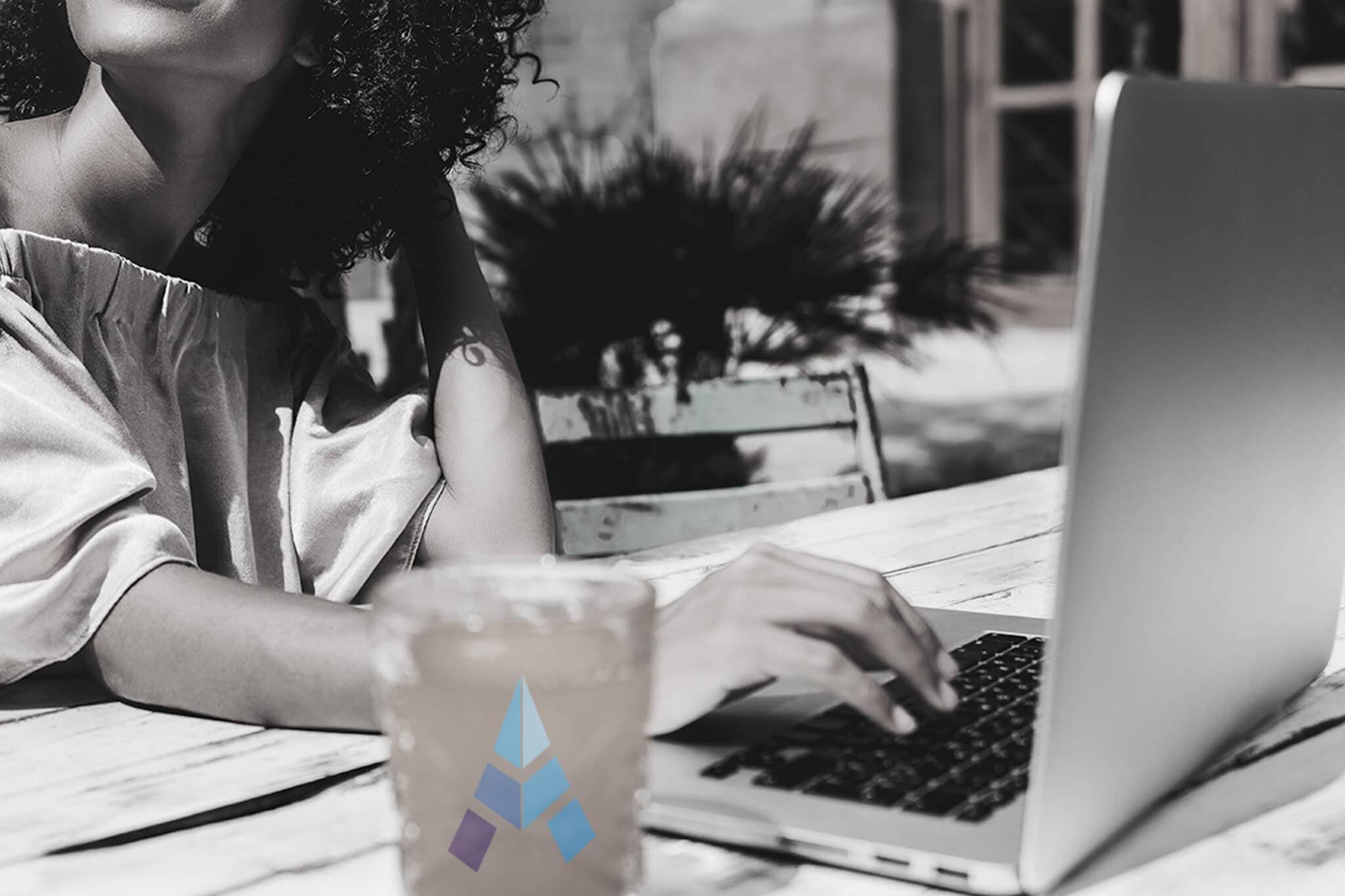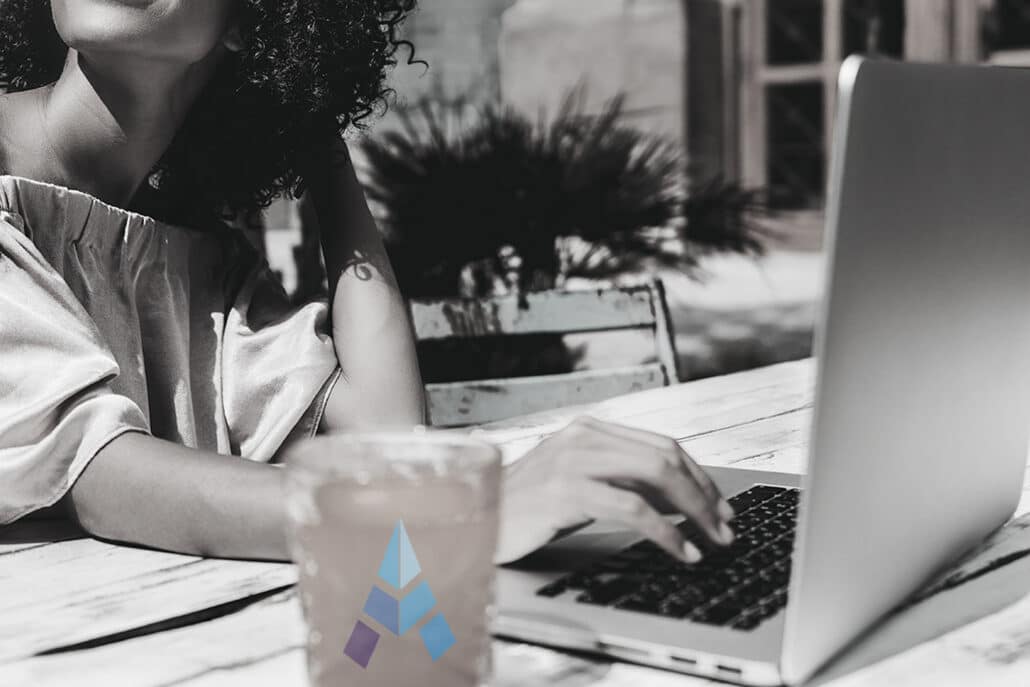 Alternative Funding Group: What Are Our Solutions?
Alternative Funding Group is one of the leading providers of business financing in the country. We specialize in providing business loans and other forms of funding to businesses of all sizes, giving companies the chance to make their dreams a reality.
We specialize in working with businesses that may have been turned down elsewhere. This means that our business funding packages are suitable for companies that may have a spotty credit history or businesses that have yet to turn a profit.
If you would like more information about how you can apply for fast business funding, please don't hesitate to contact our team at Alternative Funding Group. We are here to help and would be happy to answer any questions you may have.
Merchant cash advance is a great option when you cannot secure any other type of funding. You will find some of the fields perhaps not familiar since they are not that common. The majority of businesses using merchant cash advance tend to be in the retail industry, and are typically in hyper competitive industries such as travel, vacation and small business financing. Of the different businesses out there, which industries can benefit from a merchant cash advance most? The answer will surprise you. Let's take a look at 6 industries that are using merchant cash advances and other financing techniques to fuel business growth. 
Retail-Retail businesses
Almost in every town and are one of the most competitive industries in the realm of business. When you get a business loan for a retail store, you will have to compete with hundreds of other businesses just for the loan. What does this mean? It means the loan rates are higher and the terms are tougher. Now multiply that by a factor of ten and that is what it's like trying to get a merchant cash advance. A merchant cash advance can become one of the safer options for a retail business. The merchant cash advance can be used for retail business funding including inventory, marketing, pay raises for employees, working capital and more.
Travel and Leisure industry
Vending machines and snack shops are very popular at airports, train stations, and even in office buildings. These types of businesses accept a lot of cash and don't always have the ability to deposit their money fast enough. Many times, it is due to the fact that they have no frequent access to a bank. They need a merchant cash advance for transportation funding to help them as soon as possible so they can keep up with their business. This can be especially critical if they need money for daily operations. They can also use it to improve their operations or increase their product sales. 
Healthcare industry
Healthcare is a very competitive industry and that is why they need to use merchant cash advances. In this industry, cash flow can be a problem and using a merchant cash advance can fix that. Businesses in the healthcare industry use the merchant cash advance, medical funding or other types of financing to pay insurance claims, pay down outstanding accounts, buy supplies and more. 
Food and beverage
This industry is very capitalized on high volume, low margin. This means they make a lot of money but don't always make much per item because of the high volume. They are a good industry to consider a merchant cash advance with because of the high volume. The merchant cash advance for restaurant funding is used for the same things you would use it for in any other industry: working capital, inventory, pay raises and more.
Auto Repair Industry
Not only are they in high demand, but they offer a wide variety of services. This is why they need to use merchant cash advances for auto repair funding in order to help them grow their business. The merchant cash advance is used to help them purchase new tools and equipment, make repairs, do advertising, and more. 
Construction and home improvements
The construction and home improvement industry is another industry that is very competitive when it comes to financing. Banks have tightened up their lending policies with this industry and it has made it very difficult for businesses to get funding. They are not alone though, merchant cash advances for construction funding are a popular way for companies even in this field to get some additional cash. 
In conclusion, merchant cash advance in the form of business cash advance is a wonderful tool that has helped hundreds of companies across America. Merchant Cash Advance can benefit businesses regardless of their size, industry or stage of development. No matter what type of business you're in, it's never a bad time to start thinking about your future and how you can get the funding you need to grow.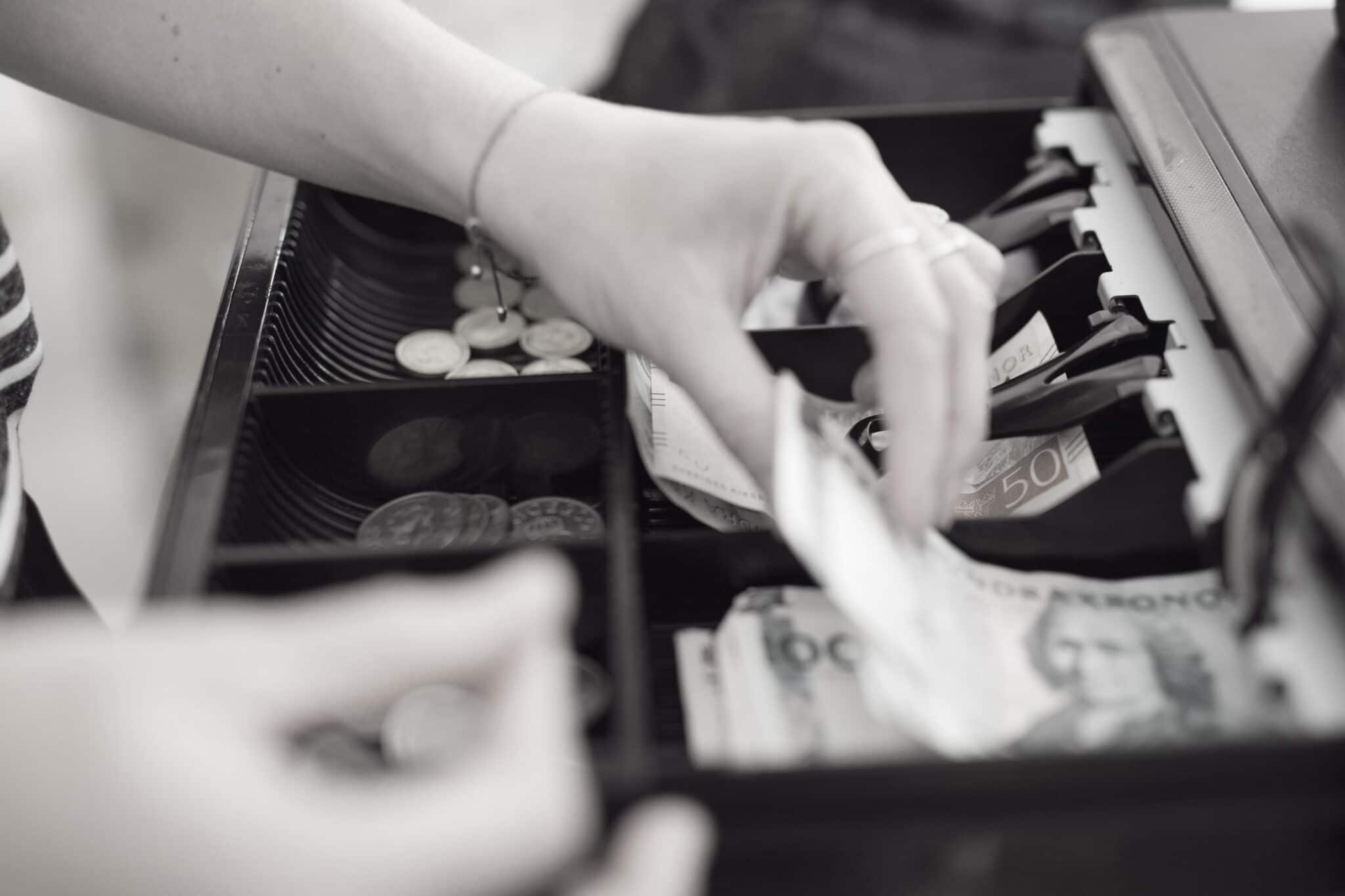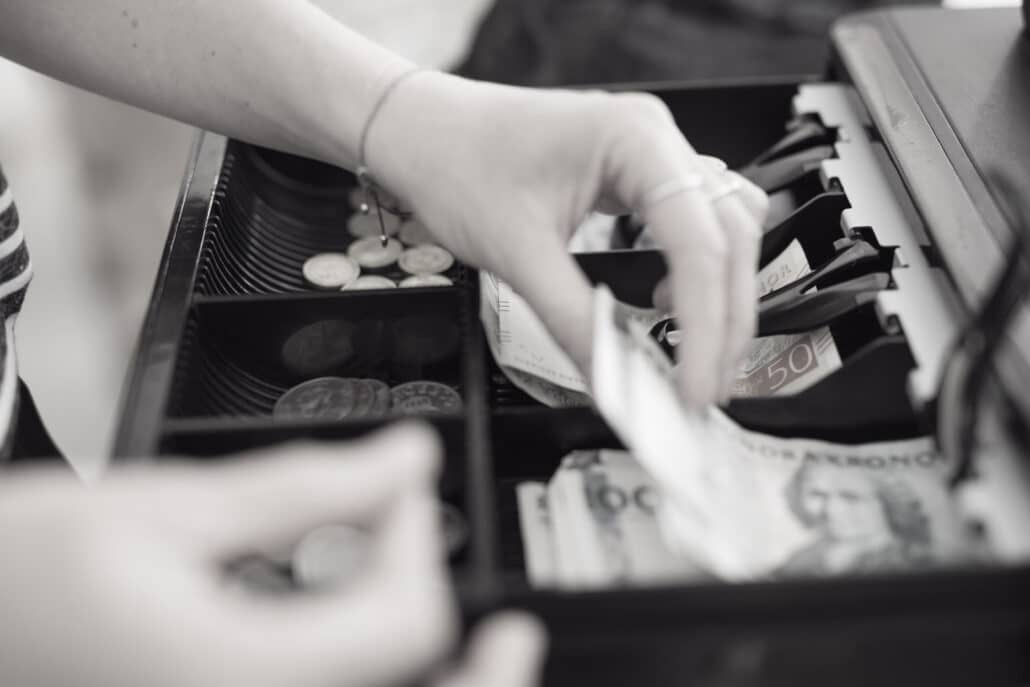 Alternative Funding Group have been funding these types of industries and many more. We have a team of deal advisors and capital providers, committed to help you obtain the right business funding. We specialize in merchant cash advance and factoring, helping you get the cash you need when banks and traditional financial institutions won't help. Serving businesses in ALL industries, including nonprofits, and specializing in Real Estate, Construction, Retail, Health care, and Technology. Now, take a look at your own business and find out if you can benefit from a merchant cash advance. If you are looking for Merchant Cash Advance for your business, you should contact Alternative Funding Group for a free no-obligation consultation. We can help you find a merchant cash advance that meets your needs.