An immediate business funding solution for your cash crunch. So, you're searching online for business funding because you have a financial need that requires immediate financing. Or maybe you've been unable to get loan approval through conventional methods. Whatever your reason is for searching for quick business funding, this article has six tips to help business owners get the best Merchant Cash Advance (MCA) for their unique situation.
What is an MCA?
An MCA is not a loan but the sale of future receivables, and you can get a discount for early repayment. It is a business-to-business transaction that involves selling your future credit card sales or a portion of the company's bank deposits in exchange for the business funding you need now to grow your business. Business funding amounts range from $5,000 to $2,000,000 with terms ranging from 3 months up to 2 years.
MCA is one of the fastest-growing alternative funding methods in the United States. It is the best alternative funding source for many business owners who are denied a business loan from the bank. An MCA loan can be approved and funded within 48 hours with all the paperwork adequately submitted.
How Do You Repay An MCA?
Most MCA's are structured with a daily or weekly repayment plan. You would make payments until the total amount was paid with a set amount from your business bank account or a percentage of your company's credit card sales.
What Are The Uses Of An MCA?
An MCA meets the needs of a time-sensitive cash crunch with quick approval and disbursement of funds. The process is simple and handled online, over-the-phone, and with email. Minimal documents are required, and a bank account needs to be verified. There's no restriction on uses for your MCA, which is often used as a bridge until a more permanent traditional loan can be obtained. Nearly all applicants are approved for an MCA. A merchant cash advance can help you meet your immediate cash flow needs and be used for whatever you need.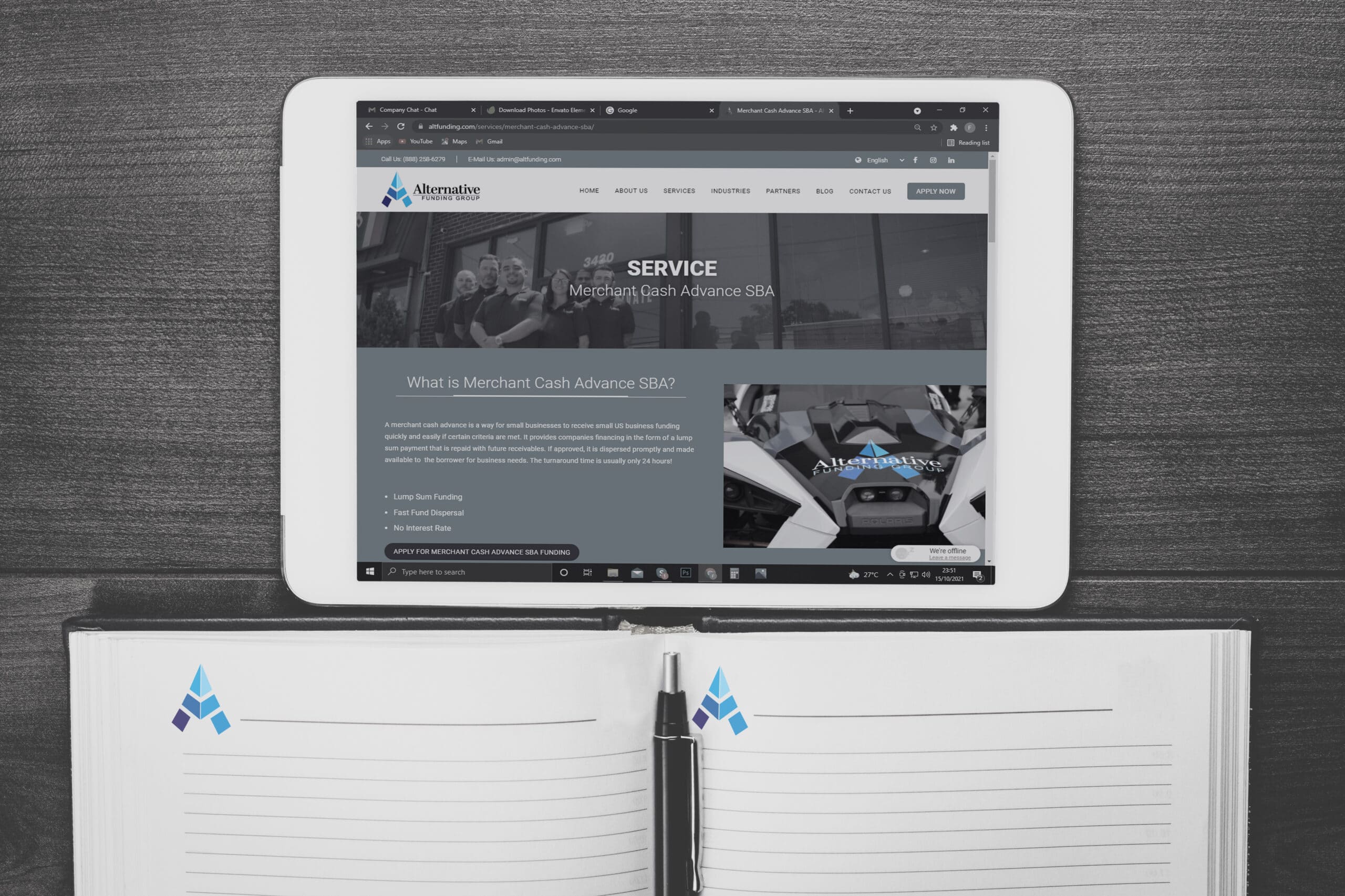 Six TIPS For Getting Quick Funding
Don't settle for the highest-rate business funding available in very short terms.
Prevent insufficient funds and bounced checks. If you have a track record of keeping a negative balance, this can be a red flag.
Keep your daily balance as high as possible to get the best rates and terms on a merchant cash advance.
A credit score can impact the rates and terms of your merchant cash advance. A company can get MCA approval even with poor personal and business credit.
To get the best MCA available, make sure you are not delinquent with any other creditors.
Provide any documents requested to help secure the lowest rate, longest terms, and largest funding amount. While the application is simple with only a few items required for initial approval, providing business tax returns, income statements, balance sheets, accounts receivable and payable, and any contracts if asked can help you get the best possible MCA terms, rates, and funding amount for your unique situation.
Is An MCA Right For Our Business Funding Needs?
If you need help navigating finding quick US business funding for your business and would like professional assistance, please contact one of our business funding experts, and we'll help you get the best merchant cash advance available for your situation.
If you're searching for business funding for your business and have exhausted all of the tried-and-true options, don't stop searching yet. There are plenty of alternative funding options available. However, it's a tough decision to make to determine which alternative funding solution to apply for to get the quick business funding you need.
Why Select An Alternative Funding Option?
Here are four reasons businesses select alternative funding for their business funding needs:
You already attempted and were denied a traditional bank loan, investment, or line(s) of credit.
Your business credit score is less than desirable, which happens a lot after all businesses have been through in the last 18 months.
You need to obtain quick business funding with cash in hand within days.
You live life on the cutting-edge and know the rewards might be worth the risk.
Pros and Cons of Alternative Funding For Your Business Funding Needs
Crowdfunding
If you have an extensive personal network of loyal fans and followers, crowdfunding could be an option. But, again, it's a human-to-human exchange.
Pros
They do not expect to get a share of ownership in your business like a traditional investor would be apt to receive.
Crowdfunders do not receive repayment.
Cons
You publicly showcase your business idea, asking individuals to make a small personal investment, typically with no guaranteed return.
It could be risky to broadcast your idea with possible naysayers while giving your business the chance to discover backers.
Crowdfunding is time-consuming and a lot of work.
Contributors expect a perk or gift for their contributions. At a minimum, you will need to send a thank-you note.
You will need to pay taxes on any revenue from the crowdfunding venture.
Peer-to-Peer (P2P)
P2P borrowing connects investors with businesses seeking backers.
Pros
There's no involvement of a traditional lending institution.
You can pay back early with no penalties.
It's completely online, which can make it quicker.
Cons
There are very few regulations, so there's a risk with knowing if the person you are dealing with is trustworthy.
Your credit score will matter with this type of investment.
Borrowing From Friends and Family
The friends and family route can be a viable option depending on your relationship and its strength.
Pros
You might get generous payback times.
You'll most likely get low interest or interest-free financing.
The terms are flexible depending on what you and your friend/family member establish.
Cons
It could be awkward even to ask or be late on a payment.
If you cannot repay the loan, you could be causing financial pressure on a friend or family member.
Professional Alternative Funding Solutions
If crowdfunding, P2P, and leaning onto your family and friends for help is not the best business funding solution for your needs, consider selecting alternative funding from a reliable, proven source that could be the choice you need.
Alternative Funding Group
We get it. You need capital and you need it now. So count on us to provide an easy-to-navigate online application, quick approvals, and fast disbursement of the business funds required to move forward.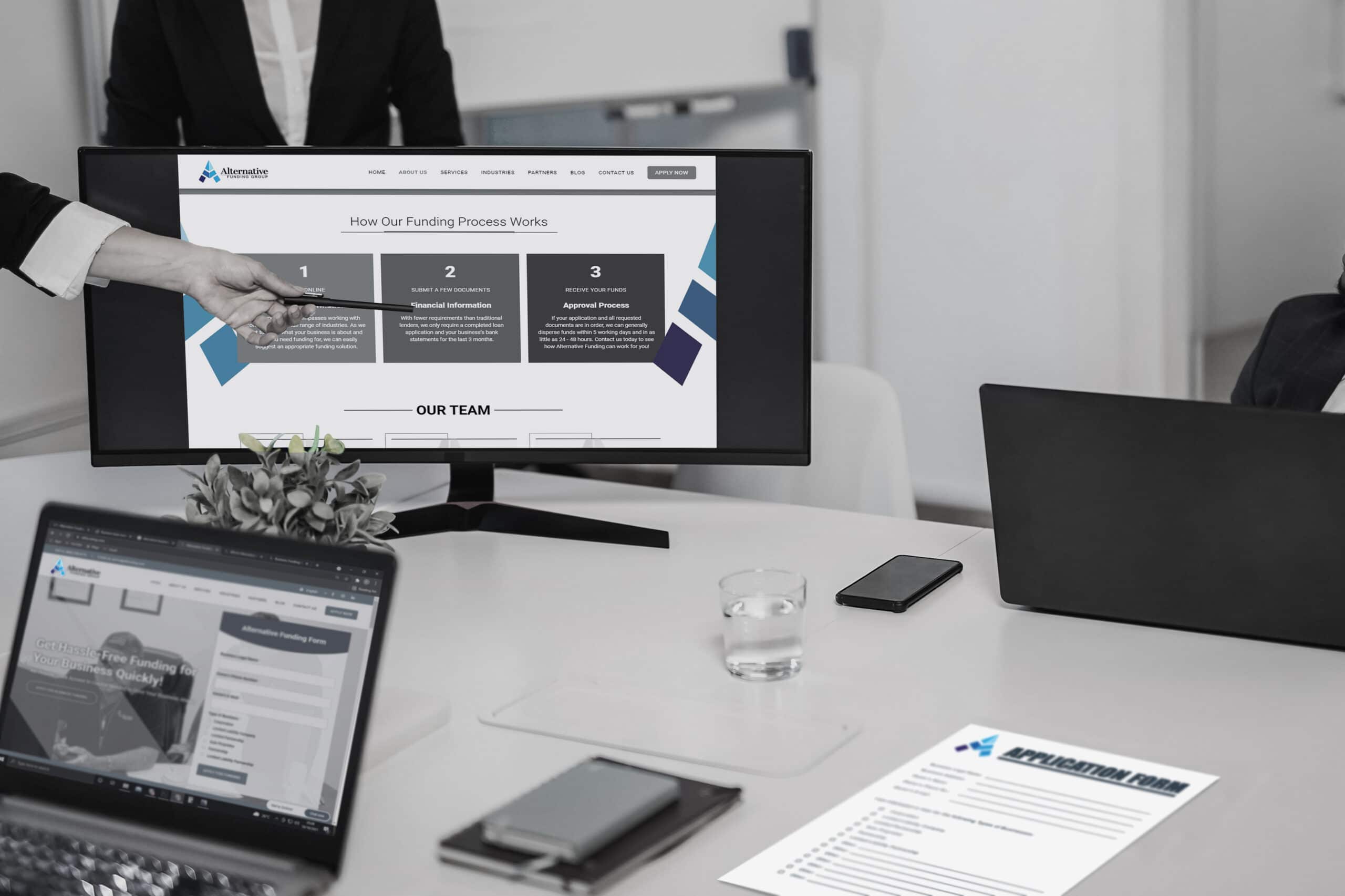 Pros:
Easy
Quick
And as of October 4, 2021, we have financed more than $233,585,942 for small and mid-size enterprises (SMEs).
Cons:
You don't have the money needed for business growth and need to obtain business funding.
Big dreams take risks, and sometimes, the risk is worth the reward.
Here are some of the alternative funding services we provide with quick business funding access and an easy-to-navigate online application. Read a summary about each one of these hassle-free funding options and see which one will help move your business forward.
Merchant Cash Advances
A merchant cash advance is a business funding option to consider if credit card payments are accepted through your business. However, when you receive a merchant cash advance, you will need to make regular payments based on your credit card sales.
Pros
Cons
Short Term
You're paying back a daily percentage of your credit card sales.
Working Capital Loans
Every business has good and bad times, but seasonal businesses might need help to cover operating costs during the slow season.
Pros
This is a quick fix when you know the next season brings your revenue.
Cons
Unlike other types of alternative funding, you cannot use these funds to invest or purchase long-term assets.
This is not to grow your business. It is only to keep it afloat.
Higher interest rates
Mezzanine Loan
A mezzanine loan fills the gap when business funds are needed for a significant project, and traditional lenders are unwilling to provide the required money. Mezzanine financing is a hybrid of both debt and equity.
Pros
Tax-deductible interest rate
Flexible repayment terms
Cons
May have to sacrifice equity
High-interest rate
The Alternative Funding Group provides many other business funding solutions, including but not limited to:
There are many reasons a thriving company needs business funding. At Alternative Funding Group, we understand the various reasons why business funding needs to be more accessible with quick approvals and fast disbursement of funds. Our track record shows that we provide business funding when companies need it most.
Every business, big or small, needs bankrolling to sustain its growth as it goes through several phases in a competitive market. Businesses that are managed well and have not gone through much financial turmoil cannot do without bankrolling. There are different ways to raise capital, and depending on a number of factors, businesses choose an option that is appropriate for them.
Equipment financing has become a very important part of capital expenditure in almost every kind of business. It is not only businesses that operate in industries with obvious use cases for equipment and machinery that need this type of funding. Businesses like those in accounting or law also need equipment — e.g. computer systems, coffee-vending machines, etc.
Here we will look into why equipment financing is crucial for small businesses in specific industries and how it helps them better compete in their respective markets.
Equipment financing for manufacturing
Manufacturing industries are varied and include the production of a seemingly endless list of goods or products. In contrast to what might initially be imagined, many manufacturing businesses are small in size. Regardless of size, however, all manufacturing businesses require maintenance and repairs on existing equipment. They also require a procurement of new equipment.
In food production, a small-scale dairy operation requires refrigerated container tanks, milk trucks, barn equipment and more. The kind of equipment that is needed is expensive and a business owner might not be able to make the necessary purchases with the business's available cash balance.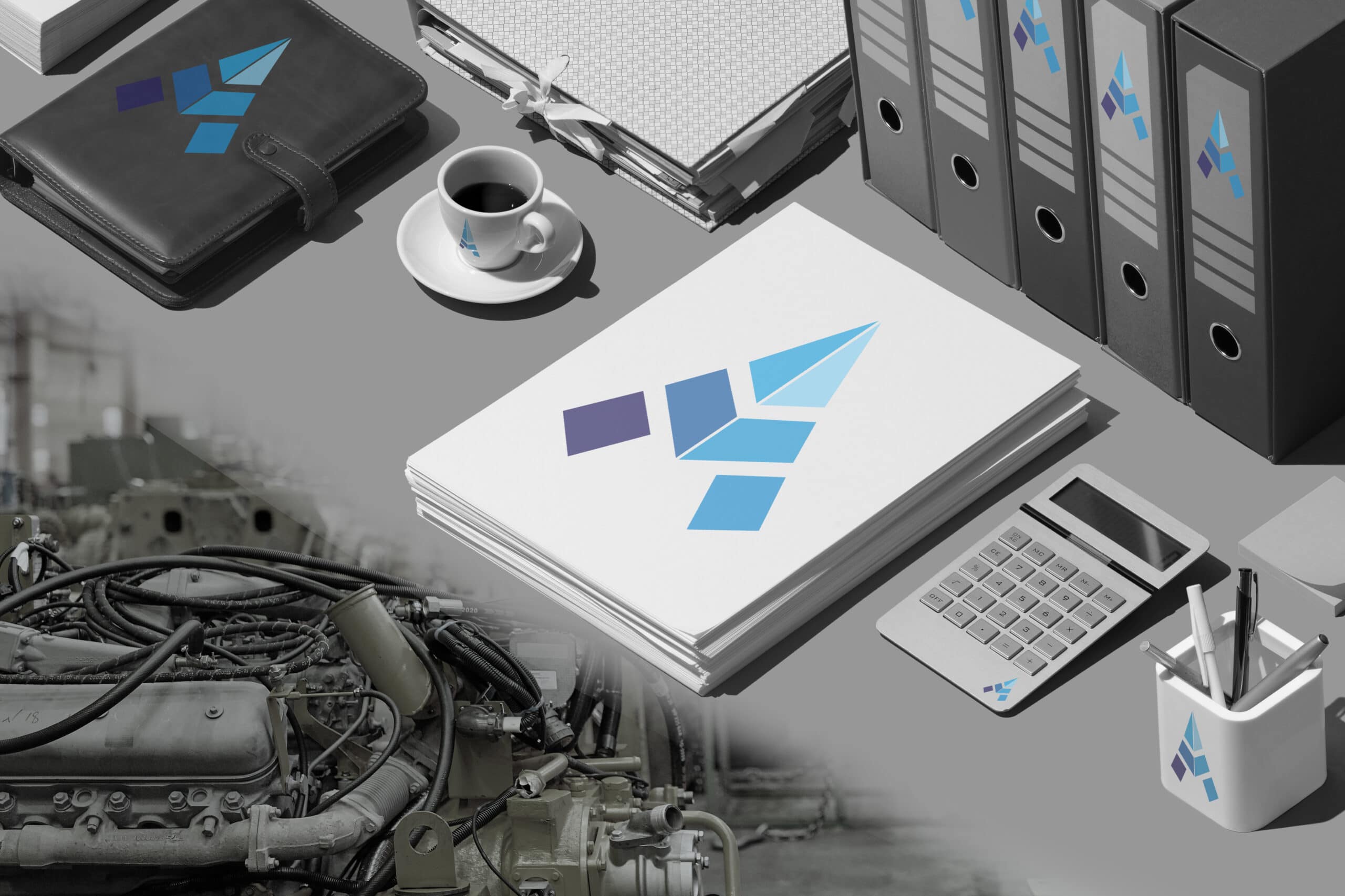 If any of the equipment becomes non-functional and requires replacement, it might be extremely difficult for the owner to proceed with the necessary purchases without funding from an outside party. For a small dairy operation, alternative business funding solutions are best because of hassle-free loan approvals and a fast disbursal of funds.
Equipment and the construction industry
Major construction projects are typically awarded to big, well-established construction companies. Those companies further distribute the work to contractor firms which may then award subcontracts to smaller contractor firms for a ground-level execution of the work.
A lot of heavy duty equipment and machinery is used in construction. This includes concrete mixers, giant cranes, bulldozers, front loaders, backhoe loaders, and more. Each piece of equipment plays a critical role in the completion of a construction project.
If any piece of equipment breaks down or becomes non-functional, it could affect the timely completion of the project that it is involved in. If a project is delayed, it could have monetary ramifications. A quick replacement of the equipment is therefore necessary and equipment financing makes it possible.
Transport operators and vehicle replacements
Transport businesses operate large, heavy-duty trucks that can carry 40-foot containers and over dimensional (OD) cargo. It is necessary for cargo to be delivered in a timely manner, and delays in delivery can lead to delays in payment. This can trigger a cash flow crisis that eventually becomes too large for a business to manage.
If a vehicle in the fleet breaks down and is in need of expensive repairs or needs to be replaced altogether, the only viable option might be to receive equipment financing from an alternative funding provider. Big banks and traditional lending agencies might refuse to fund a small business in this situation.
The best option for a transport company is to get the business capital loan from an alternative funding agency, and the reason is simple – hassle-free approvals and much better interest rates than what traditional lenders typically offer.
Supply chain operators need storage equipment
Supply chain management is part transportation and part warehousing and storage. In an area where massive quantities of cargo are stored for loading, pieces of equipment like forklifts, reach stackers, and cranes are indispensable. Without the right type of equipment, a proper movement of cargo is impossible.
Hauling equipment can break down easily with time and major expenses can follow. If the business operating the equipment decides that new equipment is in order, the type of easy, hassle-free equipment financing that is offered by alternative funding agencies is its best option.
Small businesses often function as outsourced ancillaries of big businesses. And if they are expected to operate optimally, it is essential for them to have a ready and reliable source of capital to meet their urgent equipment-related needs. Only then can they expect to operate smoothly and not experience any setbacks in their workflow and, by extension, their financial health.
Business Loans for Lawyers and Law Firms
The media has always depicted law firms as glitzy dreamlands and lawyers as rolling in cash. Reality is quite far from that. Law firms operate by setting up balance sheet accounts to collect advanced client costs from their clients. However, these accounts may be settled a long time after the costs are accumulated. It can take months or even years to clear the entire sum.
But when it comes to soft costs, lawyers and law firms have it bad. They may face pushback or even outright protests from clients when it comes to these expenses. However, these costs do amount to substantial amounts over the years and unless the money is gradually accrued, it can take a toll on their business.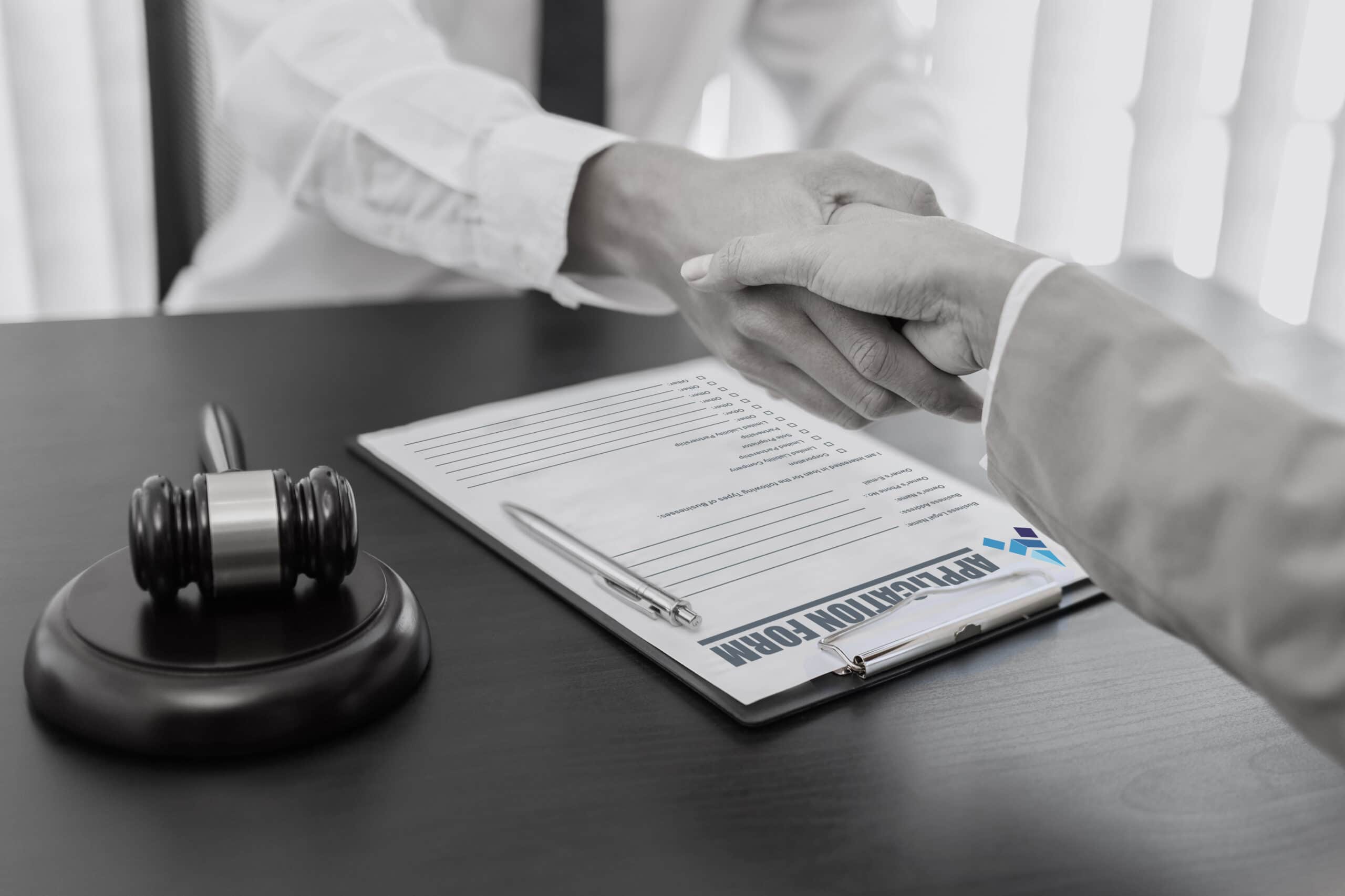 A positive bankroll, but more importantly, healthy finances, are essential for a law firm to keep operating smoothly. There are multiple expenses, like rent for office space, wages of lawyers, paralegals, and other staff, furniture and stationery costs, monthly bills, court expenses, and even a lot of overhead costs.
Plus, contingency funds for unforeseen events must also be set aside. A lot of law firms often also pay off law student debts of their recruits, albeit as loans. But unless that employee receives their wages, they cannot pay it off either.
Hence, it is not unnatural for law firms, especially smaller ones, to often run into financial problems. Even when their budgeting is solid, cash crunches can appear. If the finances of a law firm are not restored when the deficit is still low, it can even run into bankruptcy. A little help can go a long way for them and help them regain their financial footing.
That is why we at Alternative Funding provides Business Loans for Lawyers and Law Firms to cover their expenses while they are still waiting for their fees to be paid. After all, the expenditures will not wait for the client to pay. We have a range of business financing solutions for you to choose from, according to your needs. Contact us today for your FREE business funding consultation!